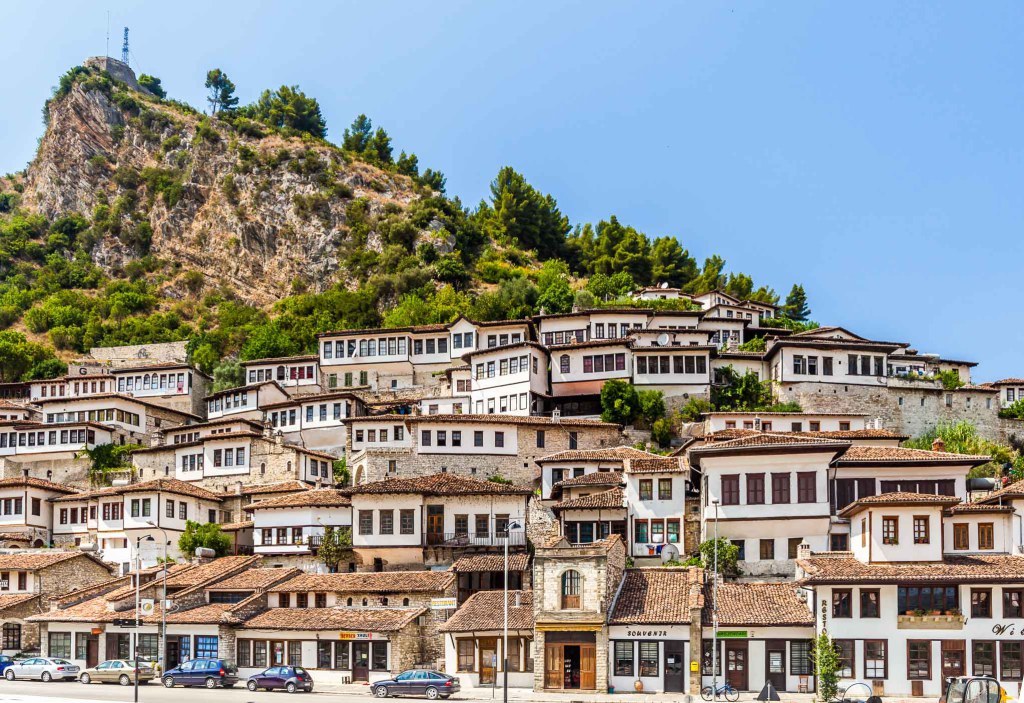 This county is comprised of 3 districts: Berati, Kucova, and Skrapari
Berati is a famous city for agricultural products especially for the production of fresh fruits, wine, and vegetables. The terrain and typical Mediterranean climate of the Berat region make agriculture development in the city possible, with the production of typical products such as olives, figs, and cherries which have been cultivated for thousand of years. The inhabitants have early traditions for the cultivation and the refinement of the olives and Berat is well known for the centuries-old olive groves. The most preferred meal is turkey with stuffing, accompanied by grape wine produced from the local wineries.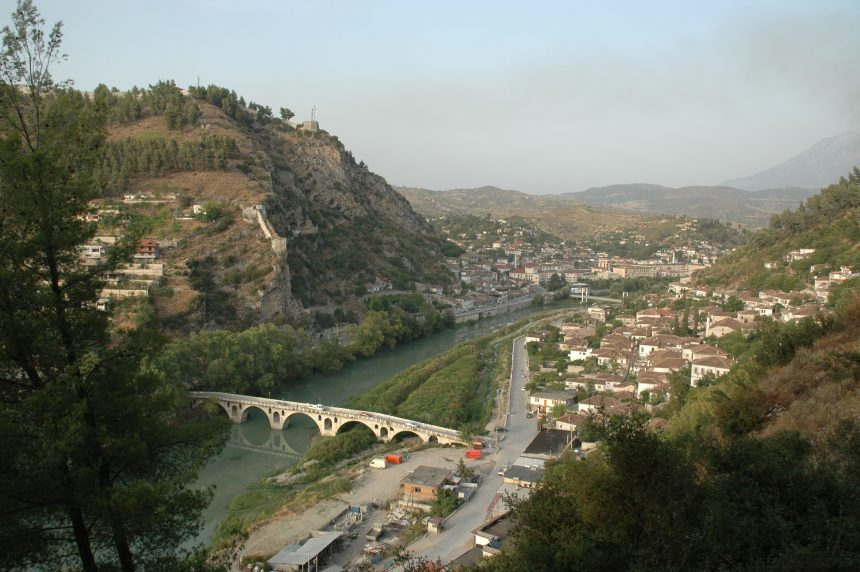 Berat, Albania
Photo credits: en.academic.ru
The characteristic meals of Berat are meat with dried plums, wedding soup, and rice with chicken (or sometimes other fowl) baked in a tandoor. The products served in the Albanian restaurants are mostly organic, and this is noticeable in their unique taste. You can taste local specialties prepared skillfully, such as pies with meat or cheese, steaks stuffed with walnuts, mixed dishes with vegetables, meat, fish or vegetables, cooked in baking pans, grilled lamb served with local dressings and, fresh milk products.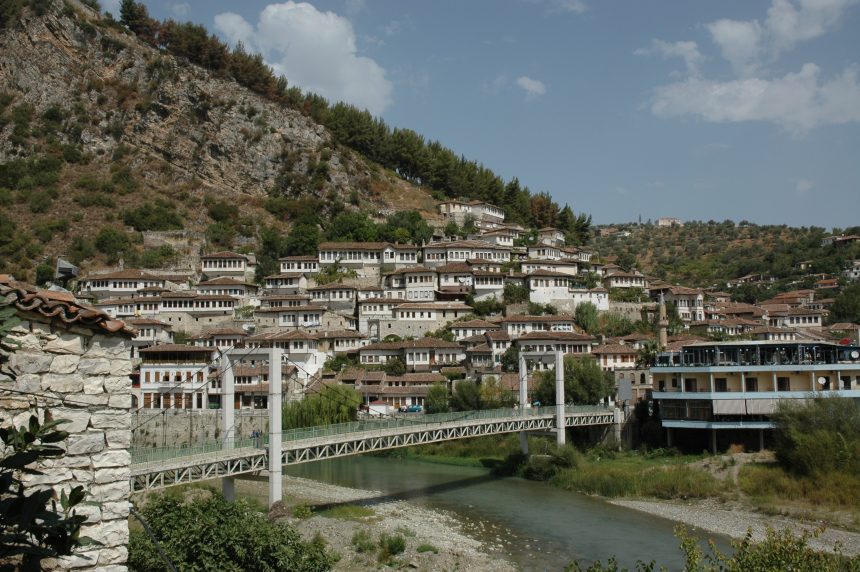 Photo credits: Wikimedia / Jason Rogers
Wines made in the local wineries or homemade, and the artisan "raki" are pleasant drinks to accompany your food. The city climate is favorable for the establishment of greenhouses that would produce organic fruits and vegetables, citrus, etc. Also, another investment alternative is the establishment of vineyards of grapes and plantations of other local products. A strong point of Berat county is the beautiful nature that attracts many tourists during the year. Berat is well known as the most ancient city of Albania and also known as the city of "one above another windows".

Photo credits: Wikimedia / Jason Rogers
Osum Canyons are part of Skrapari district. Osum Canyons are 26 km in length, at an altitude of 450m from sea level. It is supposed they have been formed 2-3 million years ago from water erosion that dips into the earth.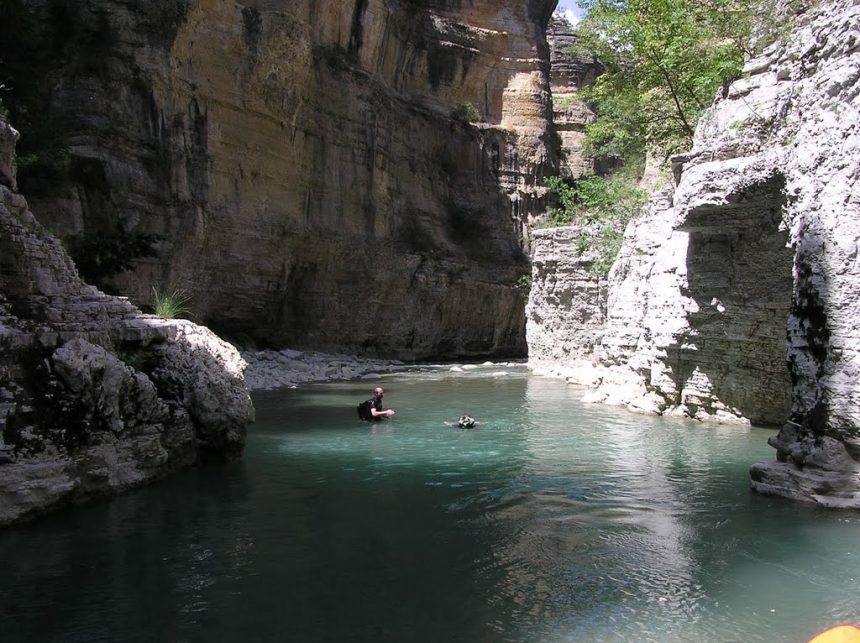 Photo credits: Panoramio
Through all of its strait, it contains a lot of underground passages and unexplored caves. The origin of the biggest canyon in Albania, by many European researchers and geographers, is thought as one of the greatest in Europe. The canyon is marvelous for the ecosystem that preserves in itself were as well, where the greenery on both sides of the canyon is a permanent feature. In the gulf of this canyon that is passed from Osum river on both its sides, outflow falls from different villages which pass in a rock chain.

Osumi Canyons
Photo credits: Shqiptarja.com
In Osum Canyons are 6 straits where the canyon width ranges from 1.5m wide in its riverbed up to 35m wide up in the slopes. Besides these, in the canyon, one can find a Cathedral, The eye, Demon's door. The digging through years has given to it the appearance of an edifice of a natural cult. Build to be a treasure of humanity through the creative miracle of the biggest master of all times – nature, Osum canyons give you a magic impression in the first second you see them.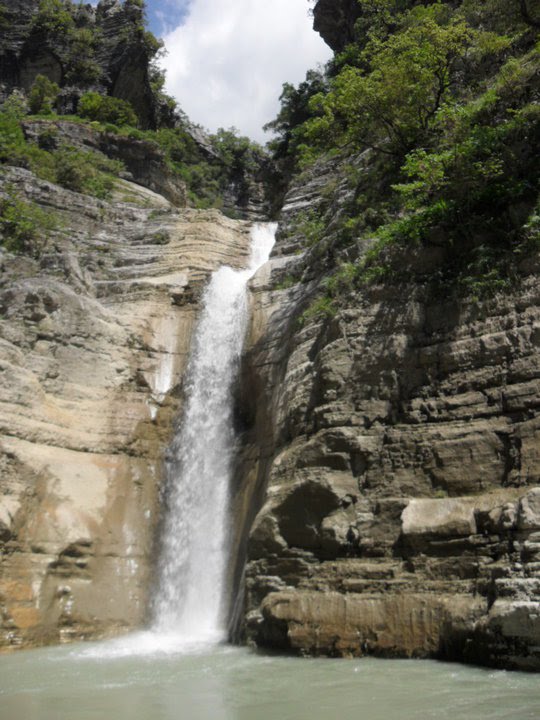 Photo credits: Panoramio
The view they offer when you see from high up is really breathtaking but the experience when you're actually down and having a walk makes you think you are part of a fairytale or perhaps dreaming.
Kucova is one of Albania's cities known for its oil industry along with Patos and Ballsh. The Oil industry was originally developed by the Italians during the king Zog period, and much of the infrastructure is dated. Today there are a large number of micro-businesses operating from former state-run factories, although unemployment remains high.  Like many towns in Albania, many young people leave for Italy and Greece.
Travel Blog articles