TIRANA, May 9
A flux of tourists came today in the premises of the National Iconographic Museum "Onufri", in the city of Berat, coinciding with the beginning of this tourist season. The staff of the museum welcomed for a few hours a visit from a group of French journalists from Paris and Lyon.
They chose to visit particularly the museum "Onufri" to get to know its heritage values, traditional dwellings, costumes, and with the way of life of a local family.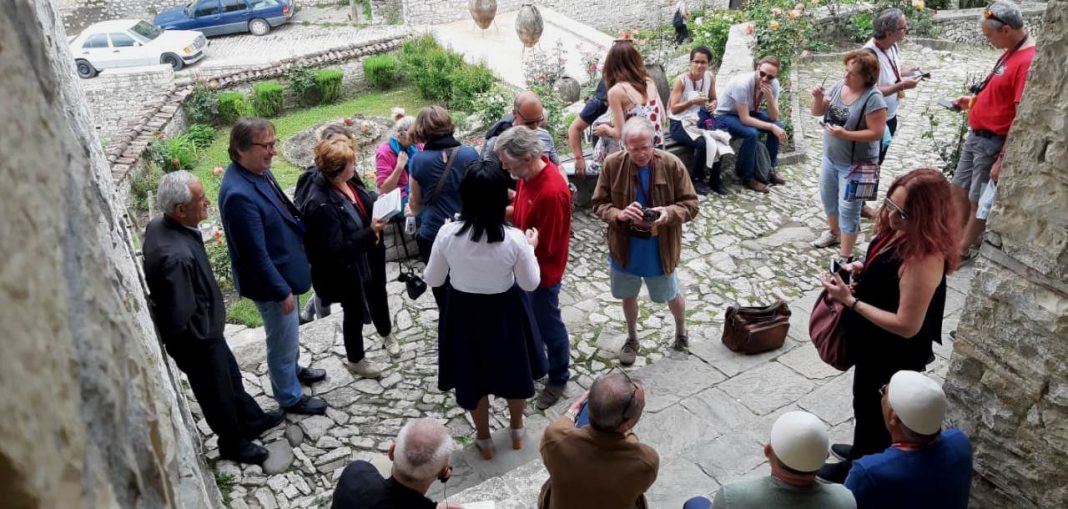 The team of journalists expressed a special interest over religions and religious harmony in Berat. The museums of the city have welcomed approximately 4,000 foreign and local visitors, during the first quarter of 2019, turning them the most visited in the city.
The National Iconographic Museum was created in 1979 in a building with typical local architecture. The dwelling itself was built around the 18th century AD. This museum holds as many as 1200 objects.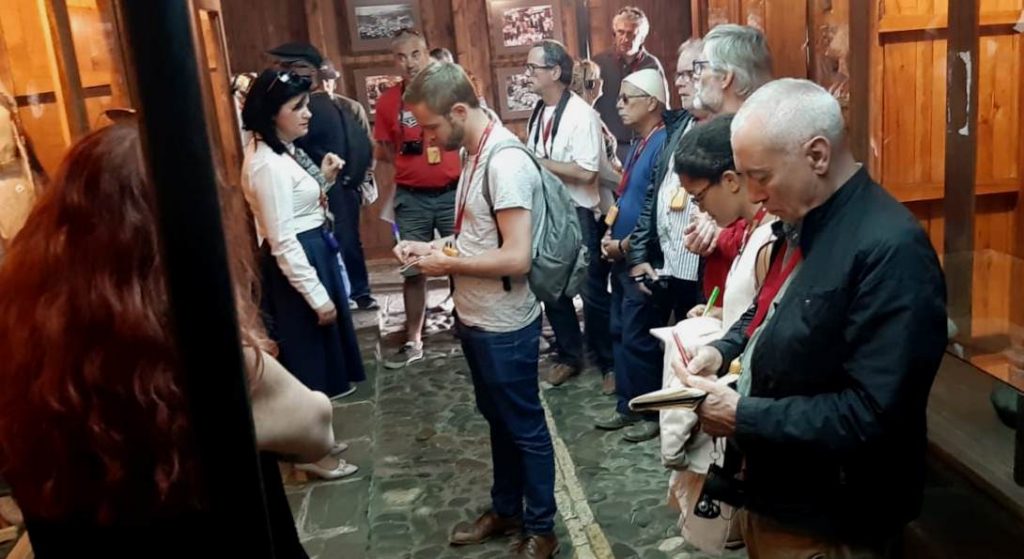 The museum takes the name "Onufri" from one the masters of the Albanian painting of icons and frescos in the 16th century. The church was built in 1797 in the neighborhood called "Kala" (castle in Albanian), which is the most representative monument of the Byzantine architecture in Berat.
The collection of the museum consists of 173 selected objects out of a stock of more than 1,500 objects that belong to the fund of the churches and monasteries in Albania.
News Source/ A.T.SH.
Photo Credit/ A.T.SH.
Read also:
Monuments of Culture around Berat
Albanian Legend: The legend of the Osum River and Mount Tomorr