Best Camping Experience in Albania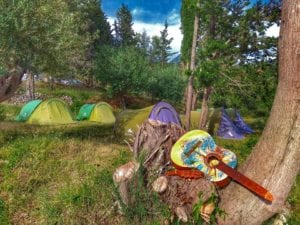 'How many things I have no need of". These are Socrates' words that we repeat anytime we pack for our vacations.  But if you are a person with small needs looking for adventure and an authentic experience in Albania, camping is the best option for you.
Camping is the best and cheapest way of exploring Albania if you're traveling in a budget. There are many campsites in Albania located all over the country and near to the must-visit destinations. They make an affordable option for backpackers, for tourists on road or motorcycle trips and even for solo travelers. Here's a list of all the available campsites in Albania. They are divided depending on tourism regions. In many cases, you can find short reviews made recently by foreign tourists. The list includes campsites that you can't find online. 
Campsites in the Adriatic-Ionian Coastline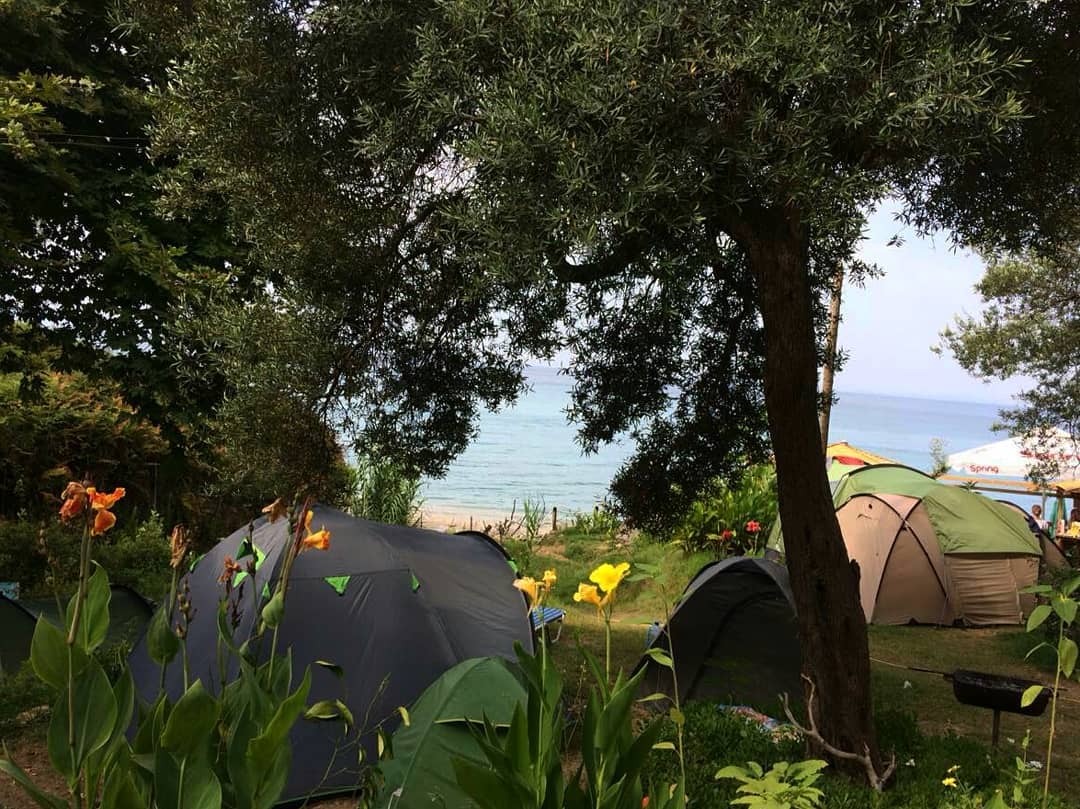 Credit: Gate to Horizon Bio Camping Lukove
This list includes campsites located in beach areas or a short distance from the sea from Velipoja to Ksamil
Camping Clandestino, Velipoja, Baks-Rrjoll Road close to Viluni Lagoon: "Super chill campsite and super nice staff!"
Camping Riviera Shengjin: "It is a nice place, very friendly boss, and cheap price."
Hotel Camping Mali i Robit, Golem, Durres
Kamping Pa Emer, Karpen-Golem: "The road there is true Balkan style, but camping there is well worth it."
Camping Elvis, Fier
Camping Vlora, Radhima: "Beautiful Campsite on the Beach nice facilities and excellent value €5 per night tent & 1 person including Moto."
Camper Beach Baro, Orikum Vlora
Camping Llogara
Kolektiv Camping Drymades, Dhermi
Camping Olive Garden, Dhermi
The Sea Turtle Camping Dhermi: "Perfect for the backpackers, families, and everyone in between. Great facilities, and a very cool bar at the front!"
Totoreto Camping, Dhermi
Camp Paradise, Dhermi: "Do not miss dinner, the food is excellent."
Eco Camping, Dhermi: "oh…psst, you should not know about this place."
Gjipe Eco Camp Ground, Gjipe beach
Shkolla Hostel, Vuno: "Super chilled but very basic place, a paradise for people with small needs."
Vuno Camping on Jali Road
Kampingu Jal: "Great experience sleeping in the tents.Also a cheap traditional restaurant nearby. Recommended if you don't want to spend a lot."
Moskato Livadh Beach
Camping Livadh: "Cute campsite in the middle of ancient olive plants, just across the main Himara beach."
Camping Kranea Livadh: "Staff is very nice, located directly at the beach, super clean and modern sanitary facilities."
Nashos Camping, Livadh: "A clean, pleasant, clean sea and friendly staff. I'll be back."
Pine Side Camp, Himara
Campinger Himara, near the seaport
Kamping Himara
Star Camp, Qeparo
Tranquil Tents, Borsh: "Nice and quiet place, with extraordinary people…"
Gate to Horizon Bio Camping Lukova: "Absolutely amazing camping."
High camping and parking, Lukova
Camping Ecuador Saranda
Saranda Camping Riverside: "The location is perfect, the sites are easy to reach if you are on foot, bicycle or driving."
Camping Sunset Ksamil
Ksamil Caravan Camping: "This campsite does not have a view of the beautiful beaches but doesn't let that put you off, this campsite is a gem."
Gaci's camping Ksamil: "Nice little camping ground for a stay. We were with the Motorbike and we had a good time with the owner and his neighbors."
Campsites in Northern Albania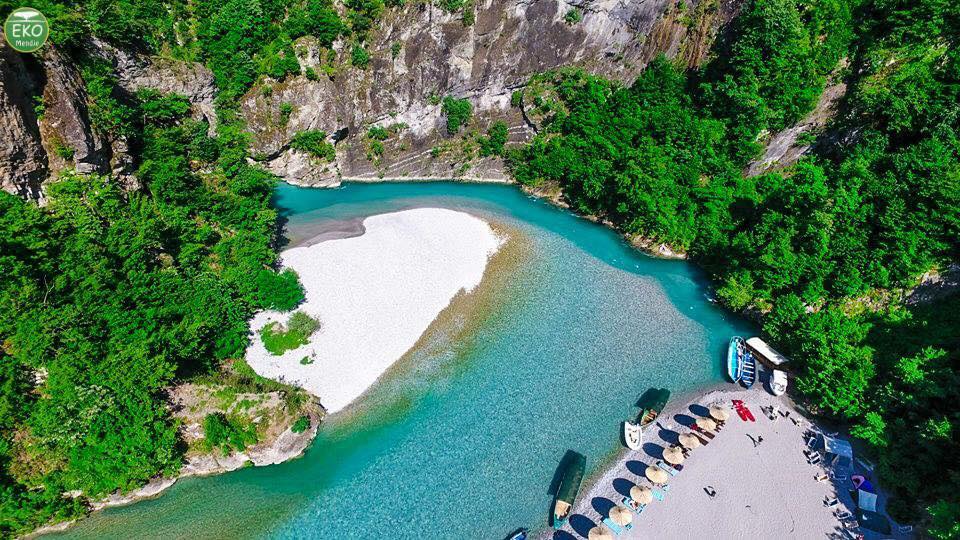 Credit: Eko Mendje
Free Camping Place, Blini Park, Shala River through Koman Lake
Camping Gjergj Harusha, Theth
Camping Curraj Eperm, Curraj
Camping Legjenda Shkodra: "Crazy good camping! The pool at Night makes the heat at day disappear."
Lake Shkodra Resort
Bio Farm Reci, Dibra, Zall-Dardhe to Zall Rec Road: "Beautiful view, nice people, and ingenious goat cheese."
Campeggio Kapxhiu, Peshkopi, on the Road to the thermal baths: "Absolutely friendly host, nice little campground in an orchard. Quiet, NO RUBBISH, clean bathroom, cheap prices."
Campsites in Tirana – Elbasan Area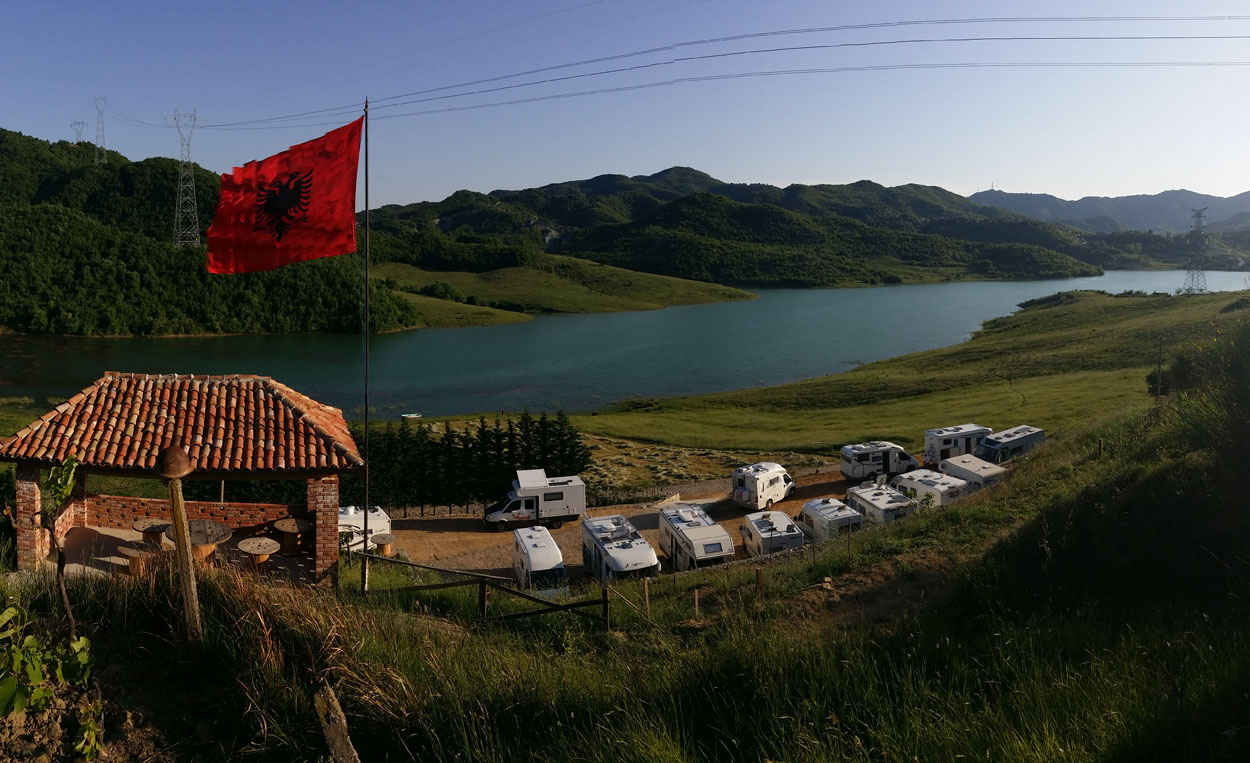 Camping Tirana: Kashar, Kusi Lake: "Good facilities and manager friendly and helpful. Great value for money."
Camping Agri-Tourism Huqi Maminas
Rulot Camping Shebenik-Jabllanica National Park
Bar Camping Landi: Elbasan
Camping AgroTourism Paja, Dumre, Marinez-Belsh Road
Campsites in Berat
Best Caravan Camping, Berat, Poshnje In front of Cobo Winery: "Nice place, good food, cheap.
Everything I want from camping."
Camping Villa Juri, Berat: "Very good camping and bed and breakfast in the center of Berat."
Campsites in Pogradec – Lin, along Lake Ohrid coast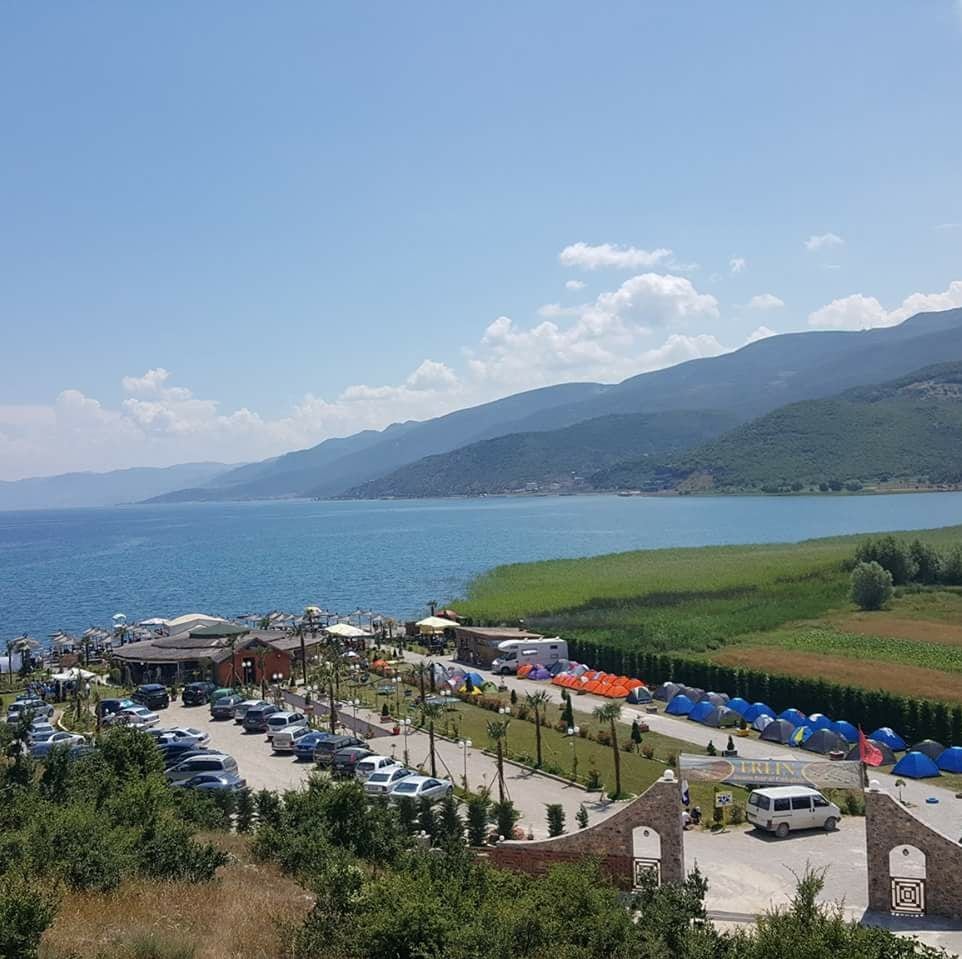 Credit: Erlin Beach Camping
Camping Arbi, Drilon-Pogradec: "The best camping on our trip. Clean, pretty and quiet. Amazing food (try the Korani fish) and the owners are super-nice."
Bio Camping Pogradec
Camping Peshku, Hudenisht, Pogradec
Restorant Camping Rei, Lin-Pogradec Road
Camping Beach Erlin, Close to Lin-Pogradec Road
Hotel Camping Lin, Lin Village: "Very nice place with an awesome panoramic view of Ohrid Lake."
Camping in Gjirokastra – Permet – Leskovik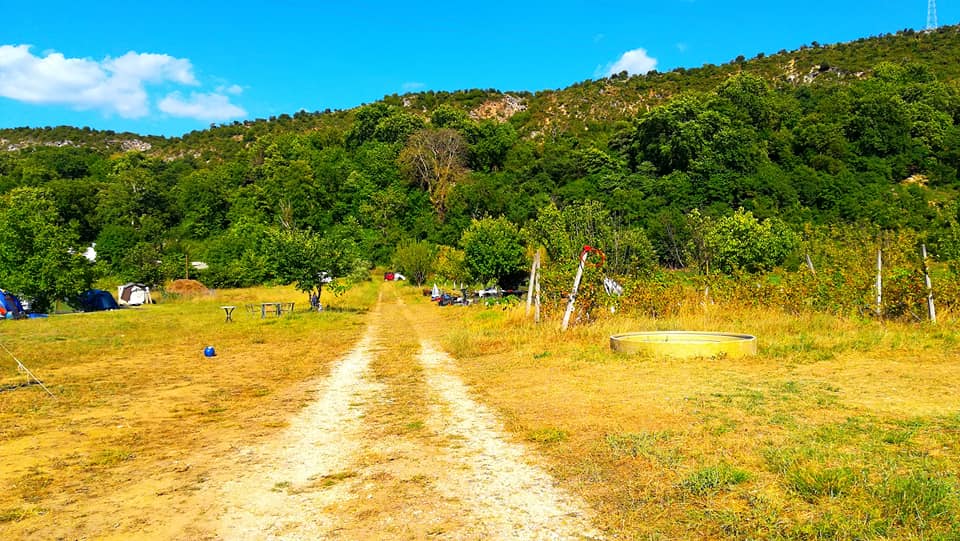 Credit: Albturist Permet
Albturist Permet: "I strongly recommend to stop in this beautiful place. Very close to the thermal baths of Benja"
Camping Gjirokaster, Valare Road: "Very nice campground in a scenic landscape. Best bathrooms we have seen in Albania after two weeks!"
Camping Cajupi
Camping Farma Sotira, Leskovik
Photo Credit: Kolektiv Camping Dhermi