What Products does Albania Make and Sell Abroad?
The Balkans produce more history than they can consume, Winston Churchill used to say. What about the other products that the region and especially Albania can offer to the region, Europe, and the world?
Read also:
Albania produces a wide range of goods and services for the domestic market and export.
The Institute of Statistics (INSTAT) confirms that the industrial sector is the main sector in exports of goods.
Speaking about the products that the industrial companies export from Albania, the processing industry accounts for more than half of the exports. The processing industry is dominated by the footwear and garment sectors, and base metal products.
20 large enterprises in Albania provide about 50% of the total value of exports for the last five years.
On the other hand, ten large enterprises are operating in other sectors, industry and trade excluded, that account for about 56.4percent of exports.
Several international companies are operating in Albania. On the other hand, there is no specific Albanian brand that is famous all around the world.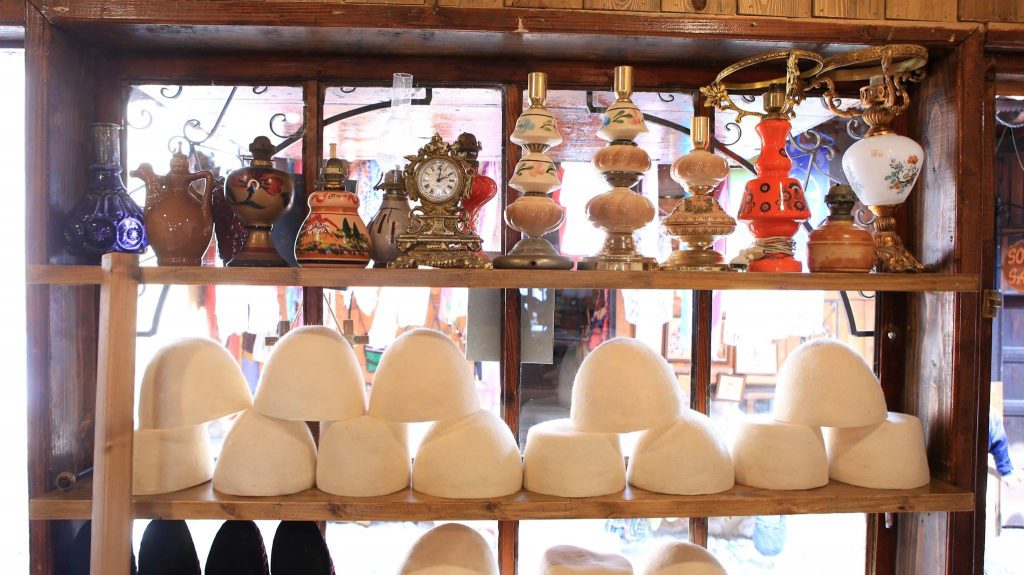 The list of goods and services that Albania exports include:
Agriculture, forestry, and fishery
Materials from mining and extraction
Processed products
Food
Beverages
Tobacco and its products
Textiles (See also: Albanian manufacturing and garment industry)
Clothing
Leather and leather products
Wood and timber products
Paper and paper products
Petroleum byproducts
Chemicals
Pharmaceuticals and preparations
Plastic products
Base metals
Metal products
Optic, electronic products, and potentiometers
Electric devices
Machinery and other non-classified tools
Transportation, trailers, semi-trailers
Other transport equipment
Furniture
Other manufactured goods
Electronic, gas, steam and air conditioning and water supply
Products Exported by Albania
The current data-set is from 2019.
The main trade partners of Albania were Italy (34.4%), Greece (7.5%), China (7.4%),  and Turkey (727%).
To the region
Albania is part of CEFTA, a modern free trade agreement between the non-EU countries in central and South-Eastern Europe. As of July 2013, the member parties of CEFTA are Albania, Bosnia and Herzegovina, Croatia, Kosovo, Macedonia, Moldova, Montenegro, and Serbia. Albania has also free trade agreements with SAA, FTA, Turkey, and EFTA countries. However, specific fees considered as preferential tariffs can be implemented for products originating from the member countries of the above-mentioned organizations. They are specified by the Albanian Customs under the Preferential Tariffs section.
To the European Union
As it was mentioned above, some of the main export countries of Albania are members of the European Union. Yet, Albania would export more goods and products to the EU member countries if it would comply with defined requirements. Currently, there is a ban on the export of Albanian mussels to the EU. Trade between Albania and the EU was strengthened following the signing of the Stabilization-Association Agreement in June 2006.
How to get a barcode?
Until a few years ago, Albanian exporters used barcodes for Greece or Italy, because the country was not part of the EAN/UCC system. The lack of a barcode system was a major obstacle for numerous producers and traders that export their goods, especially to the EU member countries.
Currently, all the businesses and companies that need a barcode for their products can apply at GS1 Albania. This is the licensed organization that helps Albanian producers to get their brands on shelves or for online sales by providing them with barcodes.
GS1 also explains what is needed for obtaining the barcode. At first, it is required to become a member of the organization. Membership has a fee of Lek 15,000.
Secondly, a license is issued depending on the size of the product range. There are three types of licenses, GCP 11, GCP 10, and GCP 9. Registration is completed online.
Made in Albania products are divided into two groups. The first includes the brands that are owned and produced by Albanian companies. The second group includes articles that are manufactured in Albania for international brands. Numerous textile companies manufacture clothes for well-known brands such as Zara, Tommy Hilfiger, Jack & Jones, Versace, Escada, D & G, and many others.
According to the data provided by the Ministry of Economic Development in April 2017, there were 60 Made in Albania registered products.
Products Made in Albania
Wines, Beer, Grape, Cognac
Albania has an early tradition of grape cultivation and it is known for its different types of wine and grape. Albania has four main wine-producing regions that are divided into the Western Lowlands, the Central Area, the Eastern sub-mountainous area, and the highlands. Besides wine, Albanian also produce grape, (Raki) and cognac.
The most important wineries are Skenderbeu, Cobo, Kallmet, Arberi, Kokomani. Skenderbeu is also famous for its cognac, while Raki Skrapari is considered the best band of Albanian grape.
Wine, grappa, and cognacs can be purchased online too.
Albanian Olive Oil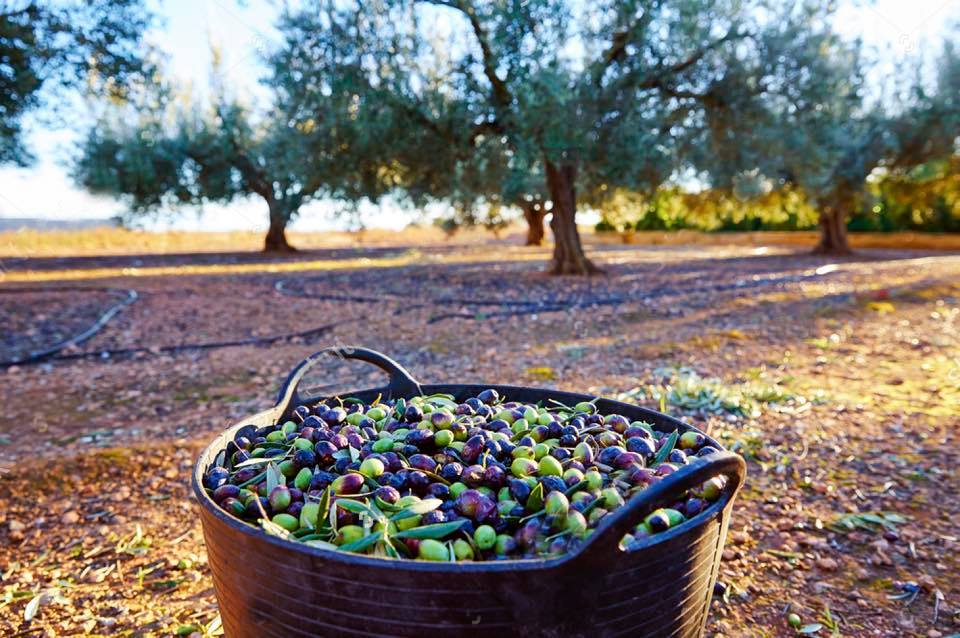 Due to its location on the coasts of the Mediterranean Sea, olive culture or the cultivation of olive trees is of major agricultural importance. There are more than ten million olive plants in the country and about 150 olive oil factories.
The number of olive plants increased during recent years, yet more investment in olive oil plants is needed for a high-quality product. Albanian olive oil is currently exported in Switzerland, in the United States, and even in China. Currently, there are about 20 producers of extra virgin olive oil that sell their products in international markets. Albanian olive oil can be purchased online.
Read also:
Olive Oil Wholesale in Albania – Info and Suppliers
Where to Find Olive Oil in Albania
Medicinal and aromatic plants and spices
Albania is a market leader regarding the high quality of medicinal and aromatic plants that it exports to the EU and beyond. This is one of the most important branches of agricultural export as it generates about Euro 16 million per year and it is a source of income for more than 100,000 Albanian citizens. The main medicinal and aromatic plants that Albania exports are sage, thyme, oregano, cornflower/silk, thyme lavender, and winter savory. Collection points are found all over the country, but there are no processing plants. This is the reason why Albania imports most of the essential oils from other countries. These plants can be also purchased online on Amazon or Alibaba.
Read Also: 
Medicinal Plants of Albania
Sage – Info & Wholesale Suppliers
Lavender Oil & Flower – Info and Wholesale
Albanian Beverages
Apple Juice from the Peshkopia area is a typical Made in Albania product. The area is known for its high-quality apple fruits and the inhabitants of the area have invested in establishing a local brand. They produce 100 percent fresh apple juice and the European market is their goal.
Handicrafts and souvenirs
Albania has a rich tradition of handiwork. Albanian artisans are found throughout the country and they are known for their products made of wood, metals, copper, leather, wool, gold, and silver. They produce ornaments, jewelry, pottery, musical instruments, carpets, rugs, and filigree.
Beauty products. These products are often found in traditional bazaars and souvenir shops. They are authentic and valuable Albanian products.
Read further: