TIRANA, October 30
Know your signature Albanian products by region from the heights of the Accursed Mountains to the clementine orchards of Konispoli. The Albanian products that most foreigners recognize are grappa, olive oil, aromatic and medical herbs, chestnuts, etc. Yet there's a wide range of traditional products that include plants, animals, clothing, and food and drinks that even Albanians don't know. The list will help everyone traveling for the first time to unknown parts of Albania and even companies around the world looking for importing Albanian products.
Based on a list drafted by the agriculture authorities here's a list of the traditional and native products for each of 12 regions of Albania. Based on the list, Shkodra is the region with the highest number of traditional products.
Everyone is Welcome to add suggestions to the list!
Berat Region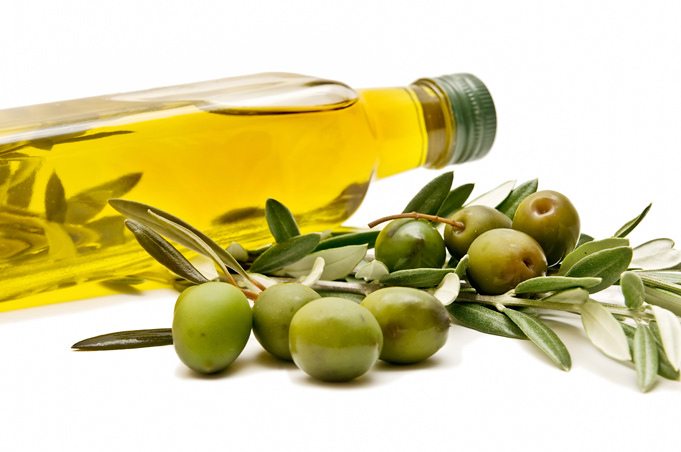 Berat
Olive variety Kokerrmadh,
Vineyards: Pulez grape in Karkanjoz
Fruits: Droboniku's cherries, figs from Roshniku, bukje from Mbjeshova
Farming: Goat meat from Roshniku
Traditional dishes and delicacies: spoon sweets, jam, jelly, dried fruits
Ura Vajgurore
Olive varieties: Kokerrmadh, Marks, Frantoi
Vineyards: Pulez, black and white Shesh, Serina
Fruits: Cherries, pomegranates, dark cherries
Nut: walnuts and almonds
Grappa: Green walnut
Kucova
Olive varieties: the red olives of Velagoshti, Kokerrmadh of Berat
Grappa: grapes, plums, juniper, cornel
Wine: local wine
Traditional dishes: Menit
Fermented food: pickles
Skrapari
Orchards: strawberry tree, plums, grapes
Grappa: Skrapari grappa
Polican
Farming: livestock in Kapinova
Wine: local wine
Dibra Region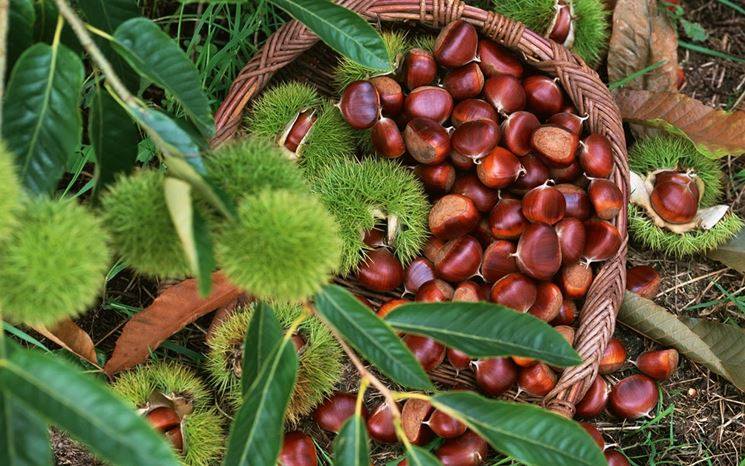 Dibra
Fruits: Tropoja plums
Nut: walnuts, hazelnuts, chestnuts
Legumes: navy beans
Cultivated plants: alfalfa
Farming: curly wool sheep, goats, cheese from Korabi mountain
Beekeeping: honey
Traditional food: Jufka, eatables for winter, fli
Processed/fermented food: pickles, jam, compote
Bulqiza
Fruits: Plums
Nut: walnuts and hazelnuts
Durresi Region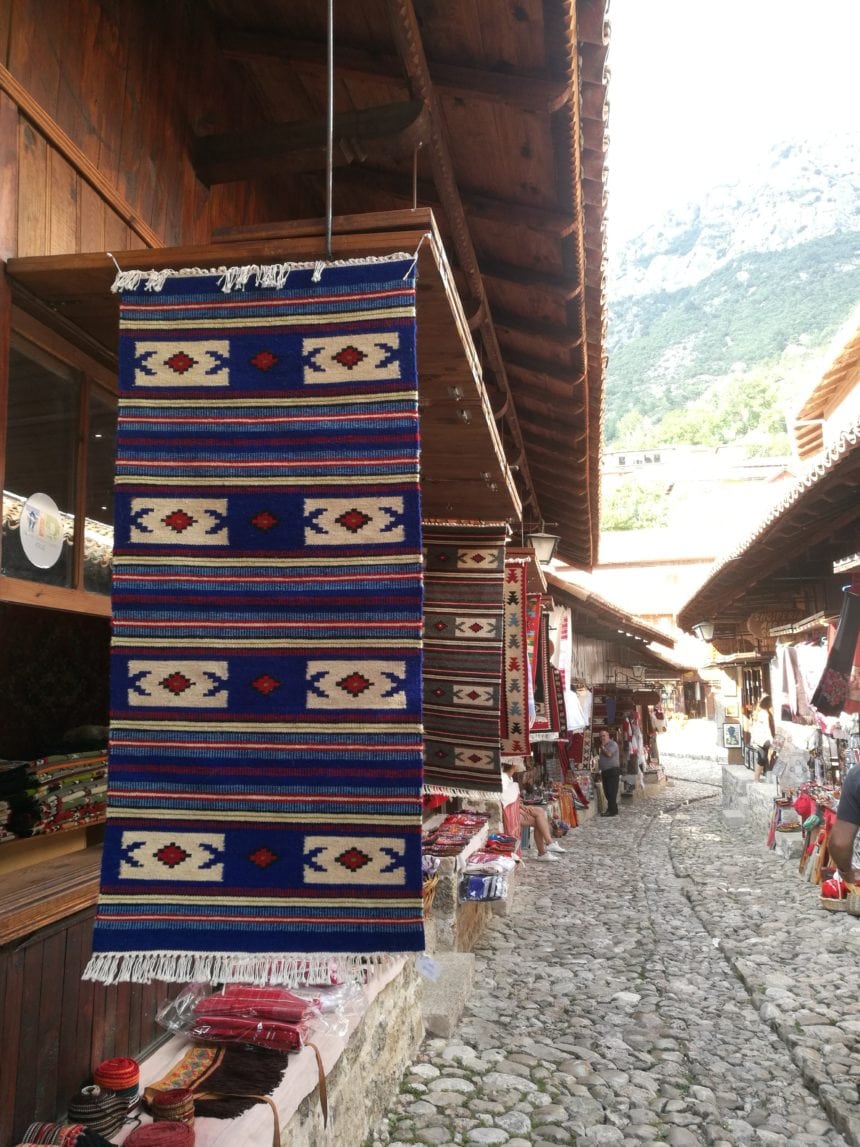 Durres
Olives: white and dark olive fruits
Vineyards: black and white Shesh, red Tajka, Hafuzali
Fruits: Shine and vardare plum varieties, sweet-tart and dividishe pomegranates, red and dark figs
Grains: wheat, white maize
Kruja
Olives: white, frangu, krispi
Vineyards: Tajka, black, and white Shesh
Tomatoes: late season tomatoes from Nikla
Fruits: Cingel figs
Grains: white maize
Elbasan Region
Elbasan
Olives: Mixan, Kokerrmadh, olive oil
Vineyards: Razaki
Fruits: Dividishe pomegranates, Gjeca apples
Nut: walnuts from Gjinar
Tobacco: local tobacco
Tomatoes: Tomato produce from Labinot, Funari, and Gjinar
Farming: cheese from Stopani, lamb and kid goat meat
Aromatic herbs: medical plants
Beekeeping: honey
Traditional dishes: Elbasani casserole, ballokume
Cerrik
Olives: Mixan, Kokerrmadh, olive oil
Fruits: Dividishe pomegranates
Tobacco: Local tobacco
Grains: Maize from Sulova
Farming: Lamb and kid goat meat
Beekeeping: Honey
Belsh
Olives: Mixan, Kokerrmadh, olive oil
Fruits: Dividishe pomegranates
Tobacco: Tobacco from Dumrea
Farming: cheese
Aromatic and medical herbs: saffron, sage, oregano, cornflower
Peqin
Olives: Mixan and olive oil
Vineyards: Razaki
Tobacco: Local tobacco
Farming: Turkey
Librazhd
Vineyards: Razaki
Nut: walnuts from Gizavezhda and chestnuts
Potatoes: Potatoes from Stebleva
Grains: Sulova maize
Farming: Turkeys, white cheese from Sopoti, goat meat
Wine: red wine
Perrenjas
Nut: walnuts from Gizavezhda and chestnuts
Beans: white beans
Grains: Sulova maize
Grappa: cornel, juniper, and grapes
Farming: White cheese from Sopoti
Medical herbs: various medical and aromatic herbs
Wine: Red wine
Beekeeping: Honey from Sopoti
Processed or fermented food: pickles, jam, compote
Fishing: fish
Fier Region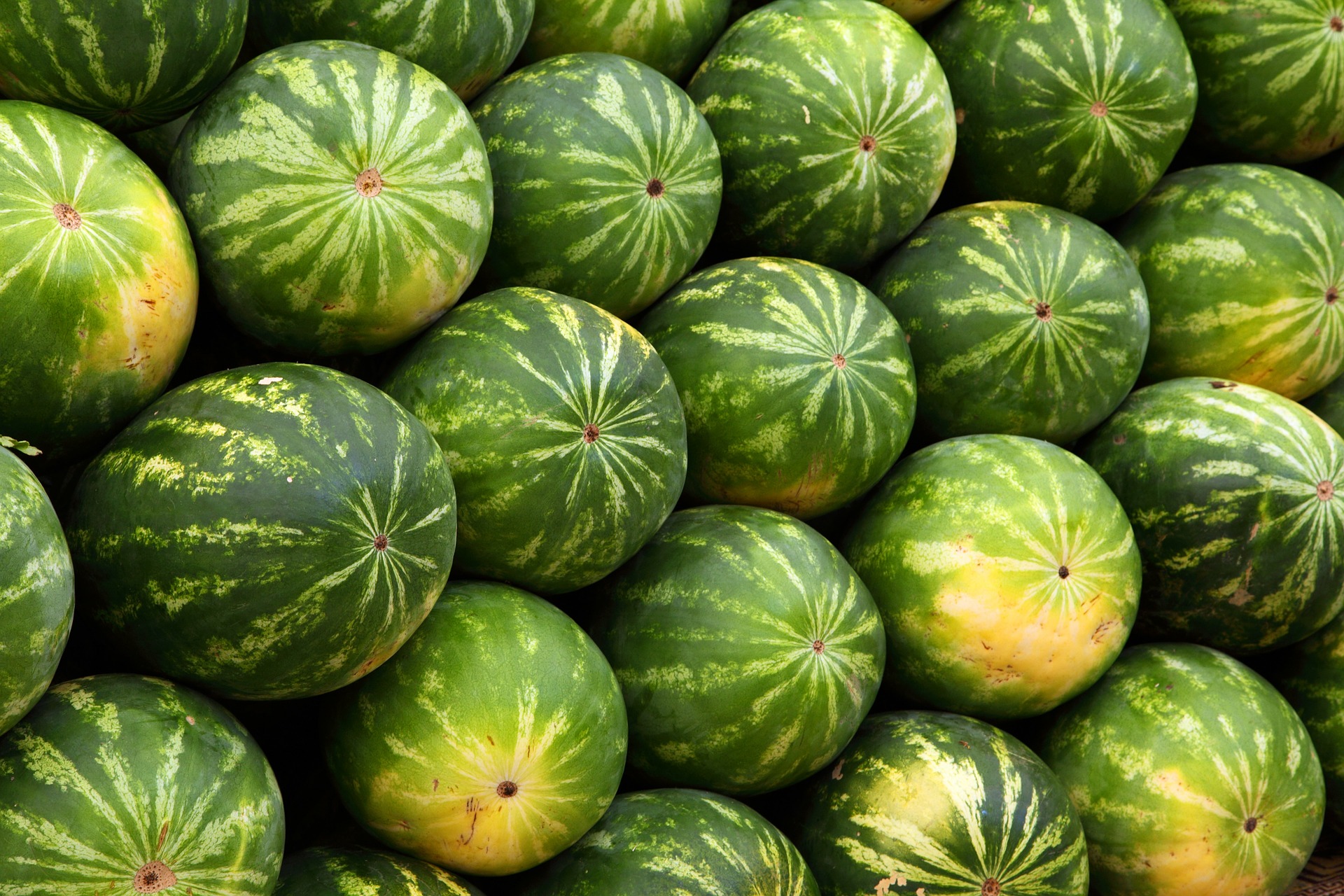 Fier
Olives: Finja olives, olive oil
Vineyards: Shesh, Vlosh, Kraps
Beans: kidney beans
Grappa: grapes
Roskovec
Olives: Finja olives, olive oil
Vineyards: Shesh, Vlosh, Kraps
Beans: kidney beans
Grappa: grapes
Lushnja
Olives: Olive oil
Vineyards: Shesh
Vegetables: tomatoes, peppers, cucumber
Grains: maize, wheat, alfalfa
Farming: diary, poultry, meat and salami
Aromatic and medical herbs: Rosemary, bay leaf, lemon balm, blackberry leaf, calendula, basil, spurges
Beekeeping: honey
Traditional dishes: duckling and yogurt casserole, turkey and leek
Processed and fermented products: pickles, compote, sauces
Divjaka
Olives: Olive oil
Vineyards: Shesh
Fruits: watermelon, honeydew, and cantaloupe
Potatoes: First early potatoes
Vegetables: carrots, tomatoes, peppers
Leafy greens: cabbage, cauliflower
Farming: Milk, meat, poultry, cheese, yogurt, butter
Aromatic and medical herbs: Rosemary, bay leaf, lemon balm, blackberry leaf, calendula, basil, spurges
Beekeeping: honey
Traditional dishes: fish specialties
Fishing: blue crab
Mallakastra
Olives: Water-cured olives in wood ash
Grappa: grapes and grape syrup
Gjirokastra Region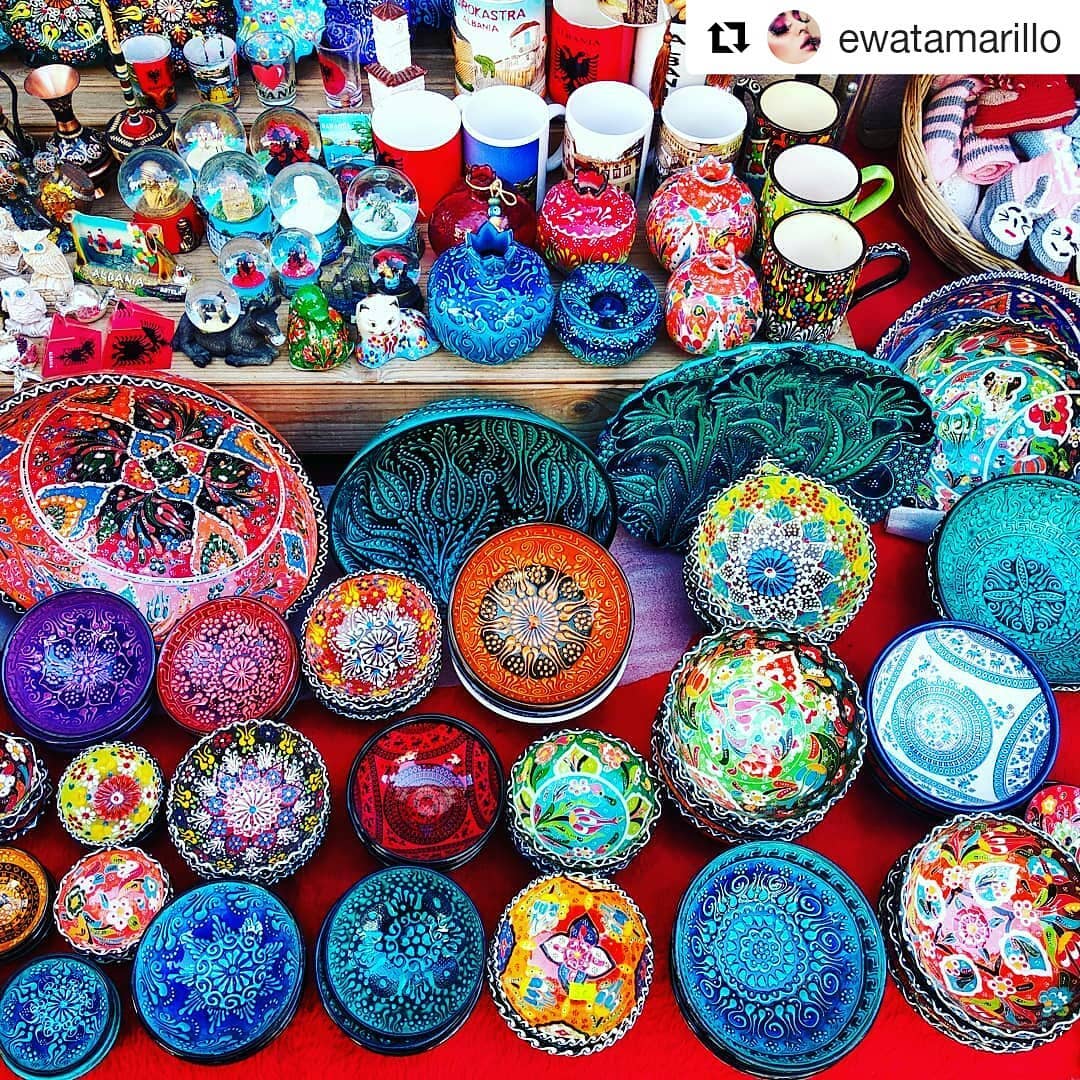 Gjirokastra
Cereals: alfalfa seeds
Farming: white cheese, beef cattle
Aromatic herbs: Sideritis
Traditional food: Spoon sweets, jelly, dry fruits, pottage, trahana, dried meat
Libohova
Nut: almonds and hazelnuts
Farming: Milk, meat, cheese, butter
Aromatic herbs and medical plants: Sage and white oregano
Beekeeping: Honey
Permet
Vineyards: White and black Debin
Nut-fruits: Walnuts
Tomatoes: Late season tomatoes
Farming: Cheese
Aromatic and medical herbs: various
Traditional delicacies: Spoon sweets
Dropull
Vineyards: White and black Debin
Fruits: Plums and figs
Nut-fruits: Walnuts
Legumes: Kidney beans
Potatoes: local potatoes
Processed and fermented food: Jam and compote
Korca Region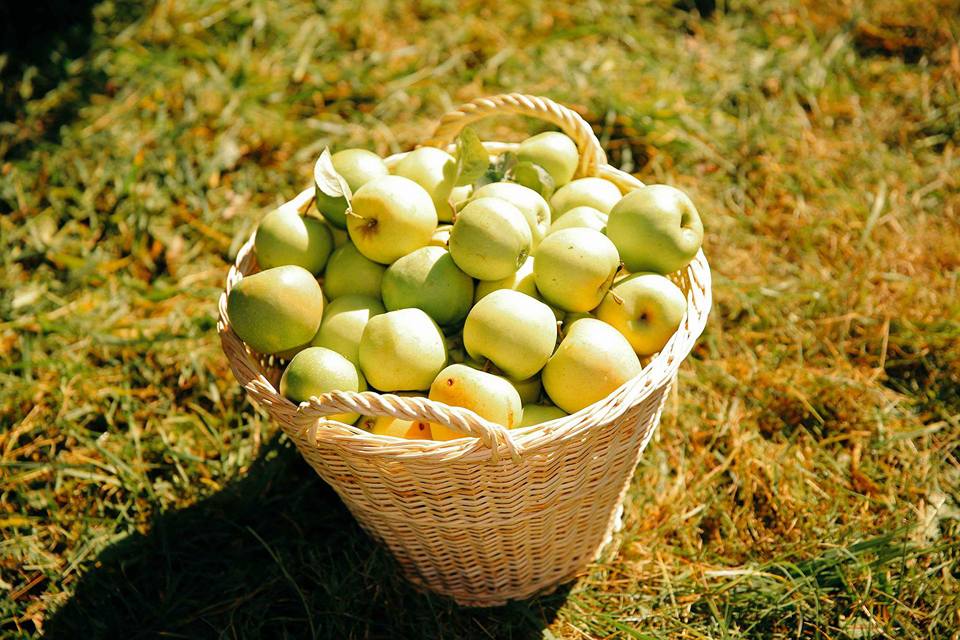 Korca
Vineyards: Black and white Serin
Fruits: Starking delicious apples, black mulberries from Boboshtica
Nut-fruits: Native walnuts
Legumes: small kidney beans
Vegetables: Tomatoes, red peppers, cayenne, and other varietals
Leafy greens: cabbage, onions, garlic
Cereals: Oat, barley, wheat, native maize
Farming: Morka goat
Medical herbs: sage, juniper, wild rose, red clover, lemon balm, thymus
Processed and fermented food: pickles, jam, compote
Maliq
Fruits: Starling delicious apples, dark cherries
Nut-fruits: native walnuts
Legumes: Trenare and Hocisht beans
Vegetables: tomatoes, red peppers
Leafy greens: cabbage, onions, garlic
Cereals: Oat, barley, wheat, native maize, rye, beetroot, sugar
Medical herbs: sage, juniper, wild rose, red clover, lemon balm, thymus
Kolonja
Vineyards: Black and white Debine, Babasan, Mjaltez, Stambolleshe
Fruits: Renetta, Jonathan, and Starking Delicious apples
Nut-fruits: native walnuts
Legumes: small beans
Vegetables: tomatoes and peppers
Leafy greens: cabbage, onions
Medical plants: Sage, juniper, wild rose, red clover,
Pogradec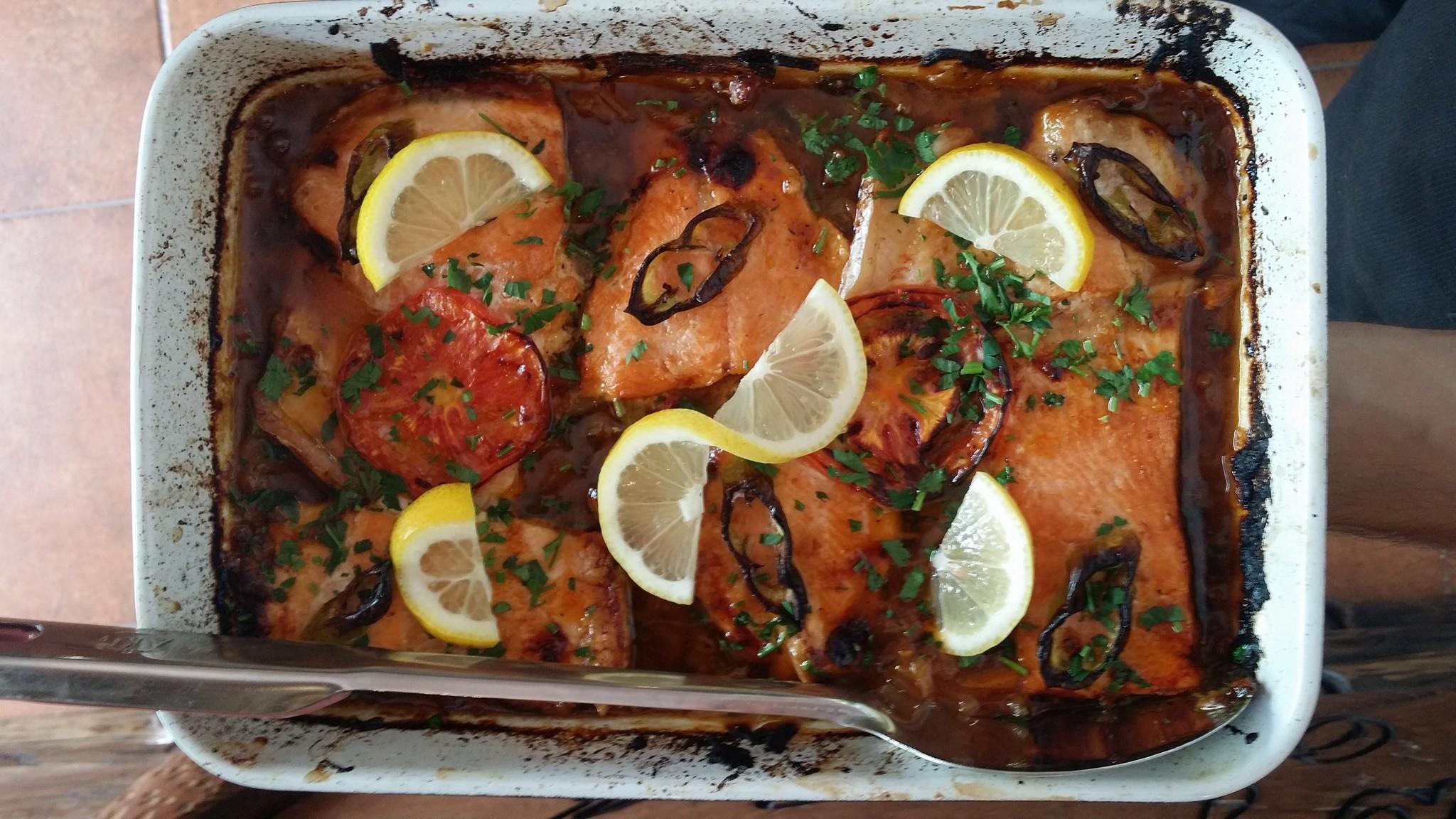 Photo credit: Bujtina Ollga Tushemisht
Fruits: Renetta, Jonathan, and Starking Delicious apples, plums, pears
Nut-fruits: Chestnuts, native walnuts
Legumes: small beans
Vegetables: tomatoes and peppers
Leafy greens: cabbage, onions
Medical plants: Sage, juniper, wild rose, red clover, lemon balm
Fishing: Koran and belushka
Devoll
Fruits: Plums, cherries, apples
Nut-fruits: Chestnuts, native walnuts
Legumes: Trenare and Hocishta beans
Potatoes: local varietals
Vegetables: tomatoes and peppers
Leafy greens: cabbage, onions
Medical plants: Sage, juniper, wild rose, red clover, lemon balm
Pustec
Vineyards: Veren
Nut-fruits: Hazelnuts
Farming: Goat and cow milk cheese
Medical plants: Sage, juniper, wild rose, red clover, lemon balm
Fishing: sardines, crap, meren
Kuksi Region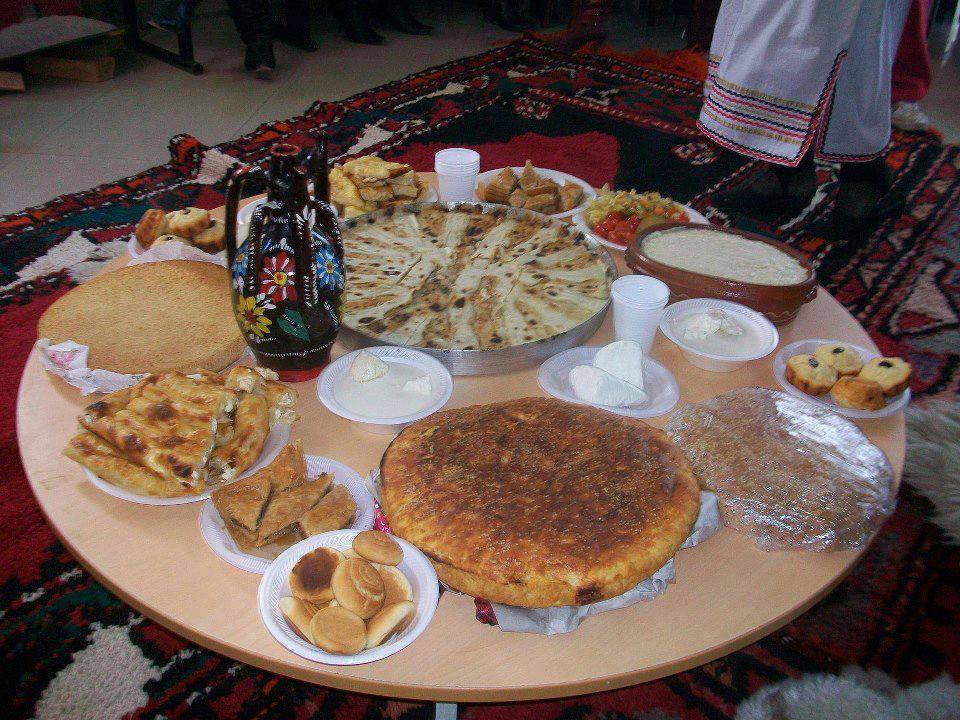 Kuksi
Legumes: Kuksi beans
Potatoes: Shishtaveci potatoes
Grappa: Cornel and blackberries
Farming: Curly hair sheep and Dragobia's goat
Medical plants: Wild blueberries
Traditional delicacies: dry beef
Processed and fermented food: Jam and compote
Has
Fruits: Has dry plums
Grappa: Cornel
Farming: Hasi goat
Traditional delicacies: dry meat, dry goat meat
Processed and fermented food: Jam and compote
Tropoja
Fruits: Plums and cornel
Nut-fruits: walnuts and chestnuts
Medical plants: wild blueberries
Processed food: Oshaf
Lezha Region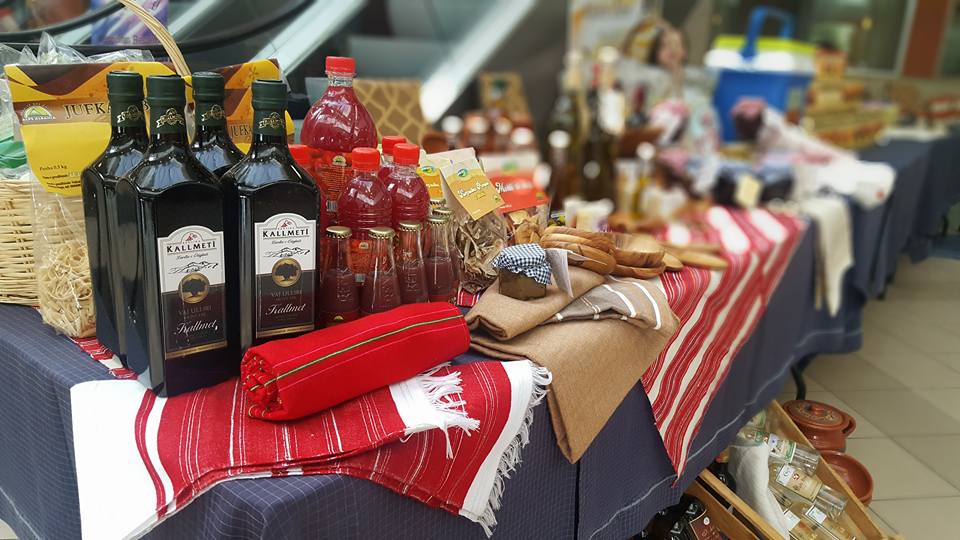 Photo credit: Albania by Nature
Lezha
Olives: Olive fruits from Kallmet
Vineyards: Kllmet, Tajga
Fruits: Pomegranates, watermelons, melons
Nut-fruits: Chestnuts
Legumes: beans
Farming: Goats, goat milk cheese, pigs
Aromatic plants: oregano, thymes
Beekeeping: Zadrima honey
Fishing: Fish and seafood
Mirdita
Vineyards: Kallmet, tajga
Fruits: Plums, pomegranates, cherries
Nut-fruits: Walnuts, hazelnuts
Wine: Kallmet
Fishing: trout
Shkodra Region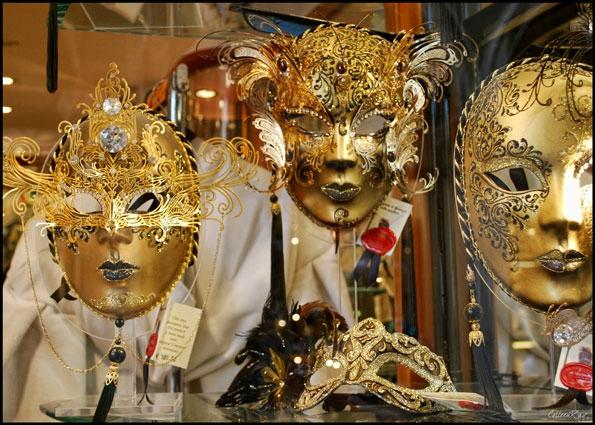 Photo Credit: Albanian by Nature
Shkodra
Olives: White olives, olive oil
Vineyards: Kallmet
Fruits: Pomegranates, cherries
Nut Fruits: Chestnuts, walnuts from Dukaghin
Tobacco: Tobacco from Sheldia
Legumes: Shala beans
Potatoes: Potatoes from Velipoja
Vegetables: Okra and peppers from Oblika
Leafy greens: Cabbage and onions from Drishti
Cereals: Rozafa maize
Grappa: plum, cornel, mulberry, and grape
Farming: sheep, goats, pigs, cheese, butter, dry meat
Medical plants: sage and thymes
Wine: Kallmet wine
Beekeeping: chestnut and sage honey
Traditional dishes: carp casserole, maize porridge, chicken and porridge casserole, goat and lamb meat
Processed and fermented food: tomato, pepper, cucumber, and cabbage pickles
Handicrafts: handmade wool and cotton products, wood carving
Fishing: carp, red mullet, shrimp, European bass, eel, sea bream, mullet
Vau I Dejes
Olives: White olives, olive oil
Fruits: figs, pears, plums, mulberries
Nut-fruits: Walnuts and chestnuts
Legumes: Kallmeti beans
Grappa: Grape and mulberry grappa
Farming: pigs, goats, smoked pig meat
Medical plants: black juniper, sage, wild blackberries
Wine: Kallmet
Beekeeping: Thyme honey
Traditional dishes: Pulender, qullmish, goat meat
Processed food: apple compote, mulberry jam, quince jam
Handicrafts: wool and cotton hand weaved products
Fishing: trout farming
Puka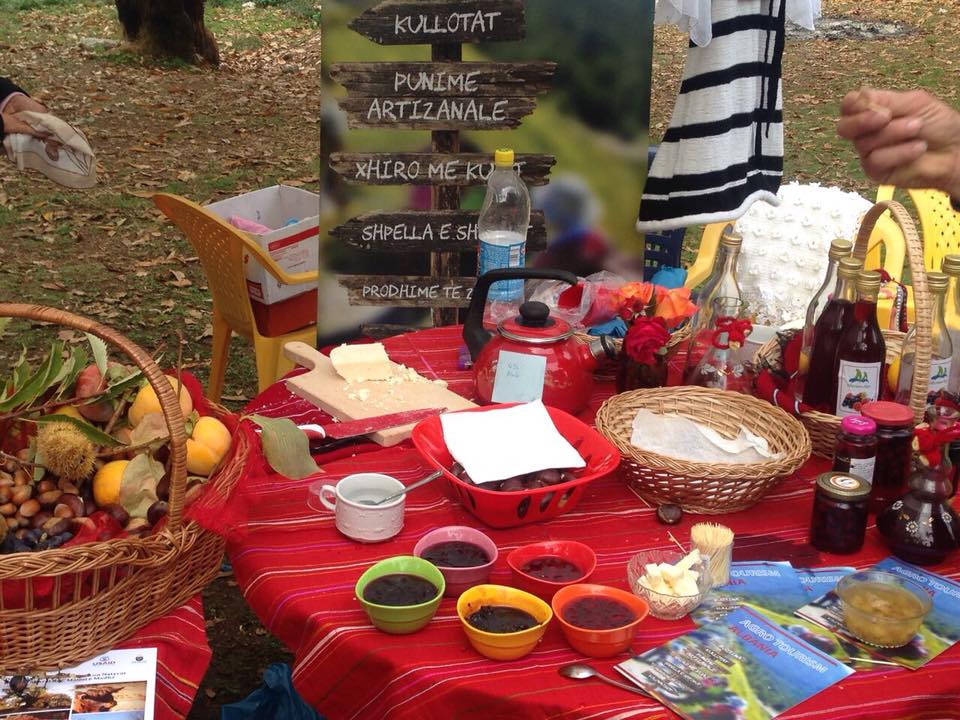 Fruits: Wild berries, blueberries, raspberries, cornel, cherries, plums, quince
Grains: Maize
Grappa: various fruits, cornel, mulberry
Farming: Goat, lamb, goat cheese
Medical herbs: Thyme
Beekeeping: Honey from chestnuts, thyme, acacia, wildflowers
Traditional dishes: Watered chicken in cornflour (pule me qervish), maze, fli, dried beef meat, dried pork meat.
Processed and fermented food: dried fruits, bukefik, dried tomatoes, tomato sauce, sauerkraut
Craftsmanship: Wool kilims
Fushe Arrez
Fruits: Wild berries, blueberries, raspberries, cornel, cherries, plums, quince, apples
Nut-fruits: Chestnuts, hazelnuts
Grains: Maize
Grappa: various fruits, cornel, mulberry
Farming: Goat, lamb, goat cheese
Medical herbs: Thyme
Beekeeping: Honey from chestnuts, thyme, acacia, wildflowers
Traditional dishes: Watered chicken in corn flour (pule me qervish), maze, fli, dried beef meat, dried pork meat.
Processed and fermented food: dried fruits, bukefik, dried tomatoes, tomato sauce, sauerkraut
Craftsmanship: Wool kilims
Malesi e Madhe
Fruits: Pears, plums
Nut-fruits: Walnuts, hazelnuts, chestnuts
Potatoes: Potatoes from Vermoshi and Rec
Tomatoes: Brandywine tomatoes (zemer kau)
Grains: maize
Grappa: Cornel, mulberry, plums, grapes
Farming: Boiled cheese, cheese with herbs, spiced cheese, cured pork meat
Aromatic and medical herbs: sage, lavender, rosemary
Wine: Kallmet, Chardonnay, Merlot, Vernac, Medaor (Zagore)
Beekeeping: Honey from sage and chestnuts
Traditional dishes: Ferlik (roasted lamb cooked for eight hours), myzhevine, roast chestnuts stuffed chicken, cured beef
Processed and fermented food: jam, compote, pickles, processed wild berries
Craftsmanship: traditional music instruments cifteli, flute
Fish: Carp, trout
Tirana Region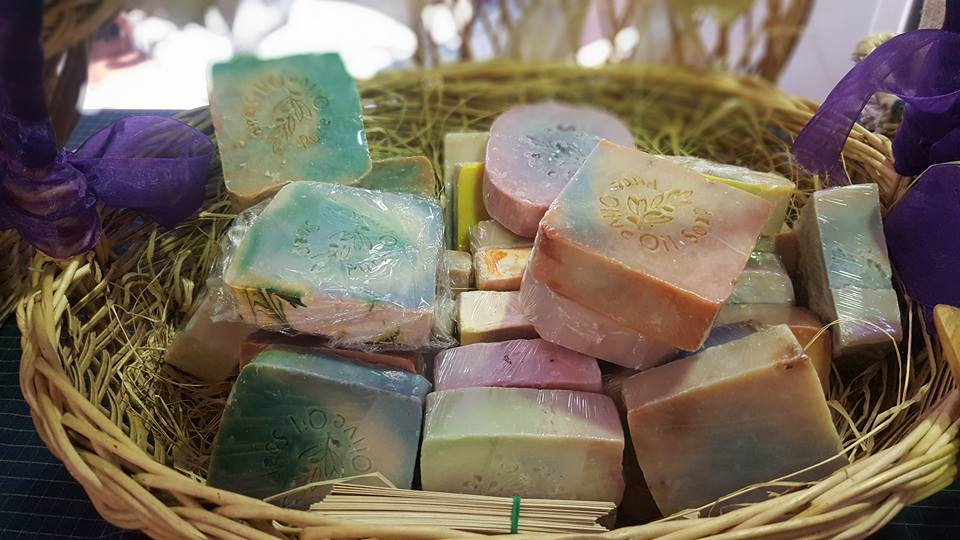 Photo Credit: Albanian by Nature
Tirana
Olives: Black olives, olive oil
Vineyards: Black and white Shesh, tajga
Fruits: Figs, plums, native pomegranates, persimmons
Legumes: beans from Shijaku
Tomatoes: Brandywine tomatoes. Late season tomatoes
Leafy greens: cabbage, leek from Kashari, white leek
Grappa: plums
Farming: Turkey from Baldushk
Wine: various types
Beekeeping: Honey from Dajti Mountain
Traditional food: Qull me pule, milk pie, fergese with peppers or liver in a clay pot
Fermented food: Pickles
Vora
Olives: Kushan, black olives, olive oil
Fruits: Plums
Tomatoes: Brandywine tomatoes
Wine: various types
Traditional food: Fergese with peppers or liver in a clay pot
Kavaja
Olives: Black olives, olive oil
Vineyards: Black Shesh
Fruits: plums
Legumes: beans
Tomatoes: Brandywine tomatoes
Leafy greens: cabbage
Grappa: grapes
Fermented food: pickles
Fishing: mullet
Rrogozhina
Olives: White olives
Vineyards: White Shesh
Vegetables: Leek
Grappa: Strawberry tree, grape
Traditional dishes: Kalastrea
Fishing: Codfish
Vlora Region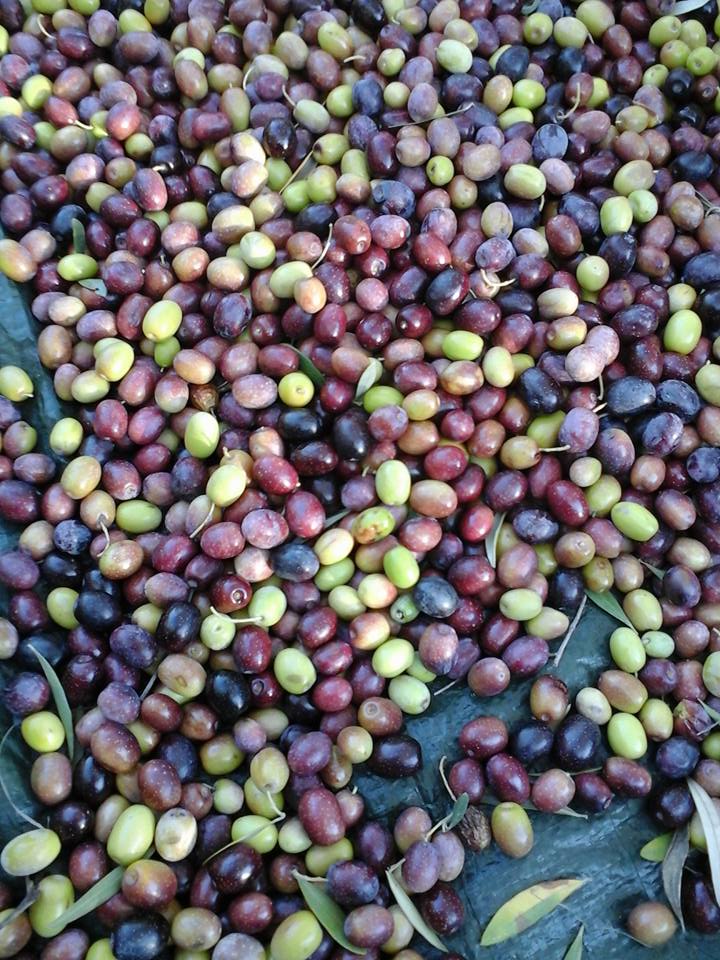 Vlora
Olives: Kalonji, Frantoio, and Leccino olives and oil
Himara
Olives: Kalonji, Frantoio, and Leccino olives and oil
Beekeeping: Honey from Llogara
Traditional dishes: Aparash, pies, roasted meat, pottage, trahana, cured meat
Finiq
Olives: Kalonji, Frantoio, and Leccino olives and oil
Vineyards: Shesh
Farming: Native goat and sheep farming
Medical herbs: Sage, oregano
Selenica
Olives: Kalonji, Frantoio, and Leccino olives and oil
Medical herbs: mountain tea, oregano
Beekeeping: honey
Traditional dishes: meat delicacies
Saranda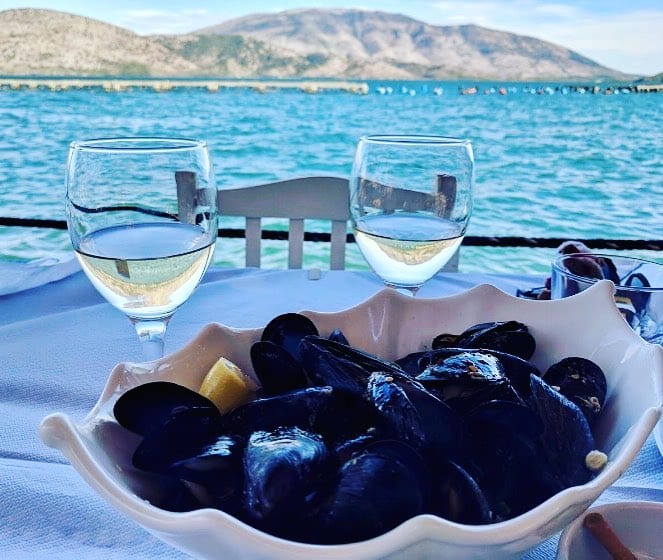 Photo Credit: The Mussel House
Olives: Kalonji, Frantoio, and Leccino olives and oil
Traditional Dishes: Chicken pie, Musaka, Qahi, Mussels, Fish, seafood
Fishing: Butrint mussels, red mullet, shrimp, European bass, eel, sea bream, mullet
Konispol
Olives: Kalonji, Frantoio, and Leccino olives and oil
Vineyards: Shesh
Fruits: Pomegranates, clementine, citrus fruits, prickly pear
Nut fruit: Almonds, walnuts
Legumes: beans
Farming: goat, sheep, cheese, ricotta
Beekeeping: honey
Traditional dishes: Chicken pie, musaka, qahi, brushtull, burjan, pacaprere (tripe dish)
Delvina
Olives: Kalonji, Frantoio, and Leccino olives and oil
Vineyards: Shesh, Razaki, Muscat, Riesling, Merlot
Fruits: citrus fruits, plums, pomegranates, carob tree, cherries, pears, peaches, mulberries, loquat
Legumes: beans
Grappa: Delvina's Grappa
Farming: goats, sheep, cheese, dairy byproducts
Beekeeping: Honey
Traditional Dishes: Pershesh with meat or chicken, wild greens with olive oil, lemon, and white cheese, trahana, bumbbar ( goat intestine stuffed with rice and spice herbs), roasted intestines of cattle, fish casserole
Source: Produktet tradicionale