TIRANA, August 30
The Hermit Cave of Koshorisht also known as the Church Cave is the biggest cave and one of the most important ones in Albania. It is located in the Koshorisht village, in the Cermenika region, in the center of Shebenik-Jabllanica National Park. The Koshorisht village is mentioned as a settlement since the 15th century and on an Ottoman cadastral register, in 1467, with the name Koshorisht.
The cave is on the slope of the Letmi mountain, 300 meters above the sea level and in a difficult position for climbers to reach it. Scientifically, it is known as the Letmi Cave, however, since the cave is in the village of Koshorisht, it is mostly known as the Hermit Cave of Koshorisht. In 1971, this cave was declared a Cultural Monument of First Category.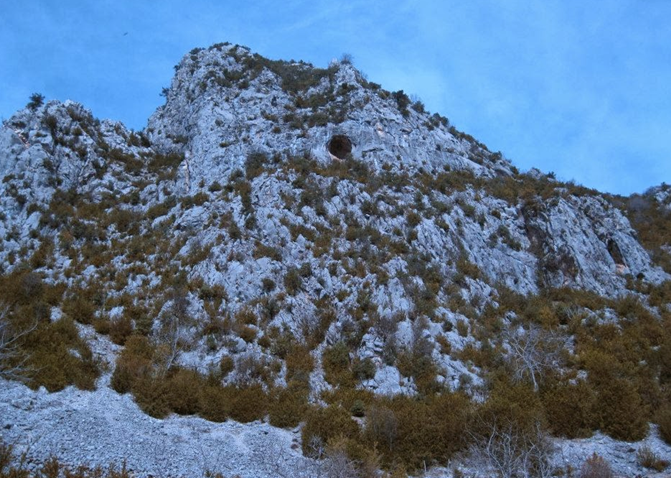 It has the shape of a natural circular hollow, and its depth is around 8 meters. On its entrance, the cave has a width of 15 meters, and afterward, it narrows, forming a space as a room with the dimensions 7×5 meters. Also, on the entrance, there are noted some stone wall fragments connected with lime, that confirm that the cave should have been closed with a wall in the past.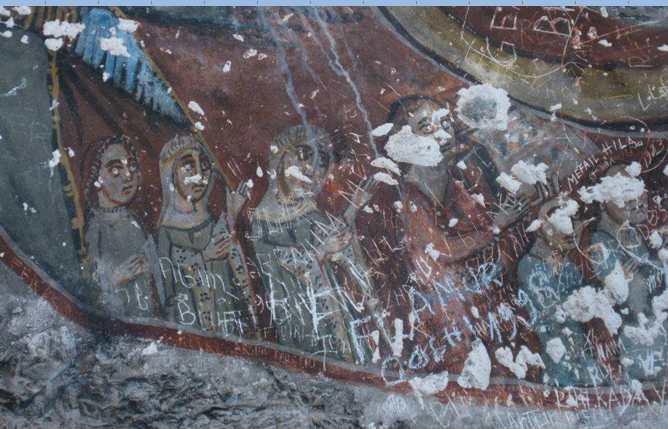 No wonder the cave is called the Church Cave as Christ Pantocrator, is depicted inside of it. He is painted from the waist up, included inside a medallion and presented in a frontal view. He is blessing with his right hand, and holding the Gospel in his left hand, dressed with a blue and red himation, with large gold beads intersecting with the lines that form the cross sign, slightly open where they join the circumferential beads.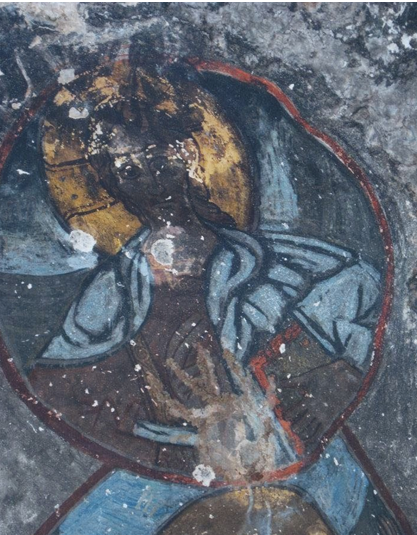 Source/AstroTourismAlbania Instagram
Read also: How to Rent Albanian Caves for Tourist Purposes
Impressive Works of Religious Art in Albania
Medical and Religious Tourism on the Rise and Competition as Well