TIRANA, August 9
Well-preserved religious art seems to have an eternal power that uplifts the mind to the spiritual. While millions of tourists visit every year the Sistine Chapel in Italy, Albania on the other coast of the Adriatic Sea still preserves a rich heritage of religious art from different historical periods. They managed to survive the Communist mass destruction of religious structures and art thieves.
Located throughout Albania, small churches, mosques, and shrines continue to preserve an important part of the Albanian art history. Here you can find a collection of them, some famous, some less known.
The Epitaph of Gllavenica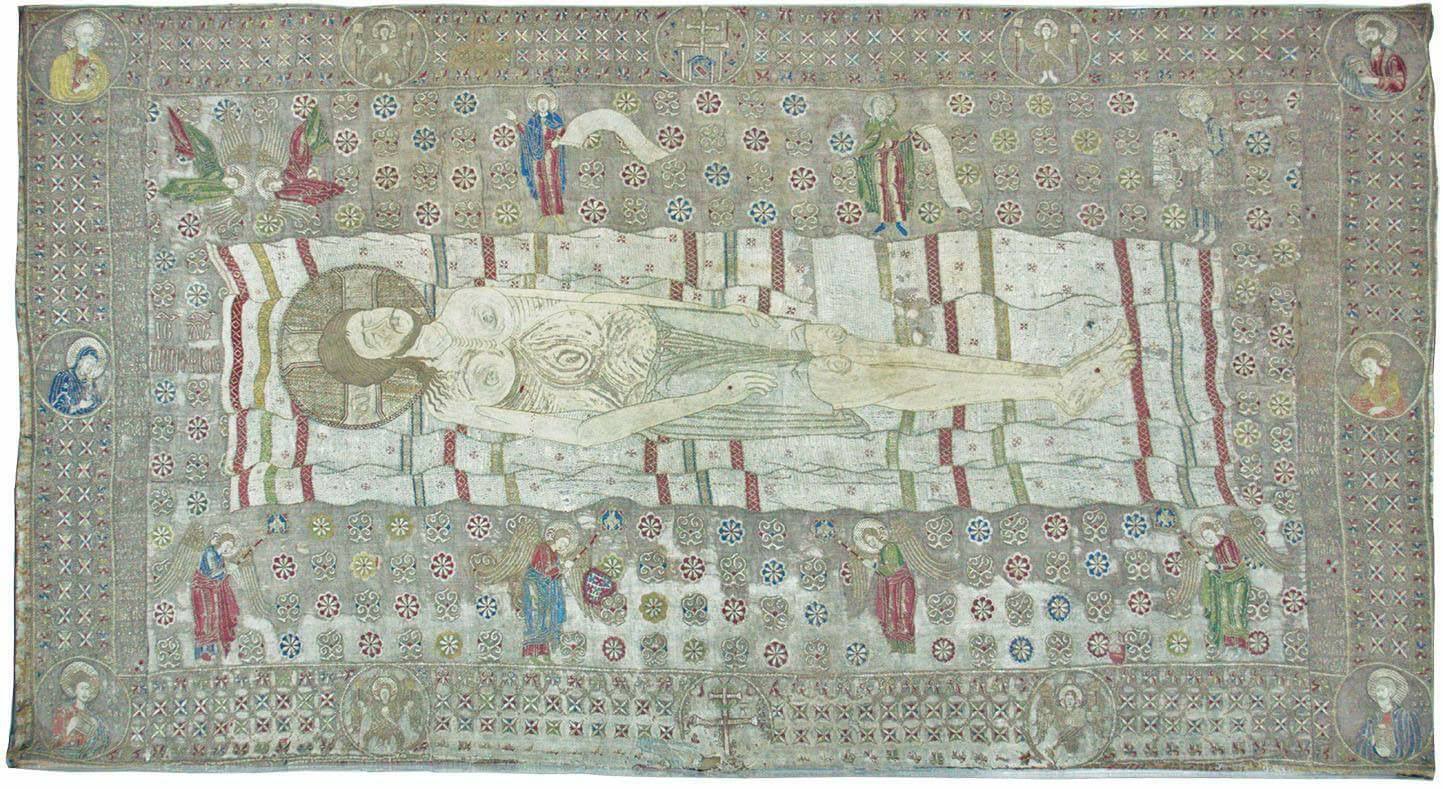 Savia was a monk from Ballshi that in 1373 embodied a shroud in silver and gold that today is known as the Epitaph of Gllavenica and one of the most important objects inherited from the medieval times. Credit, The National Historical Museum, Tirana
The Mosaic of Mesaplik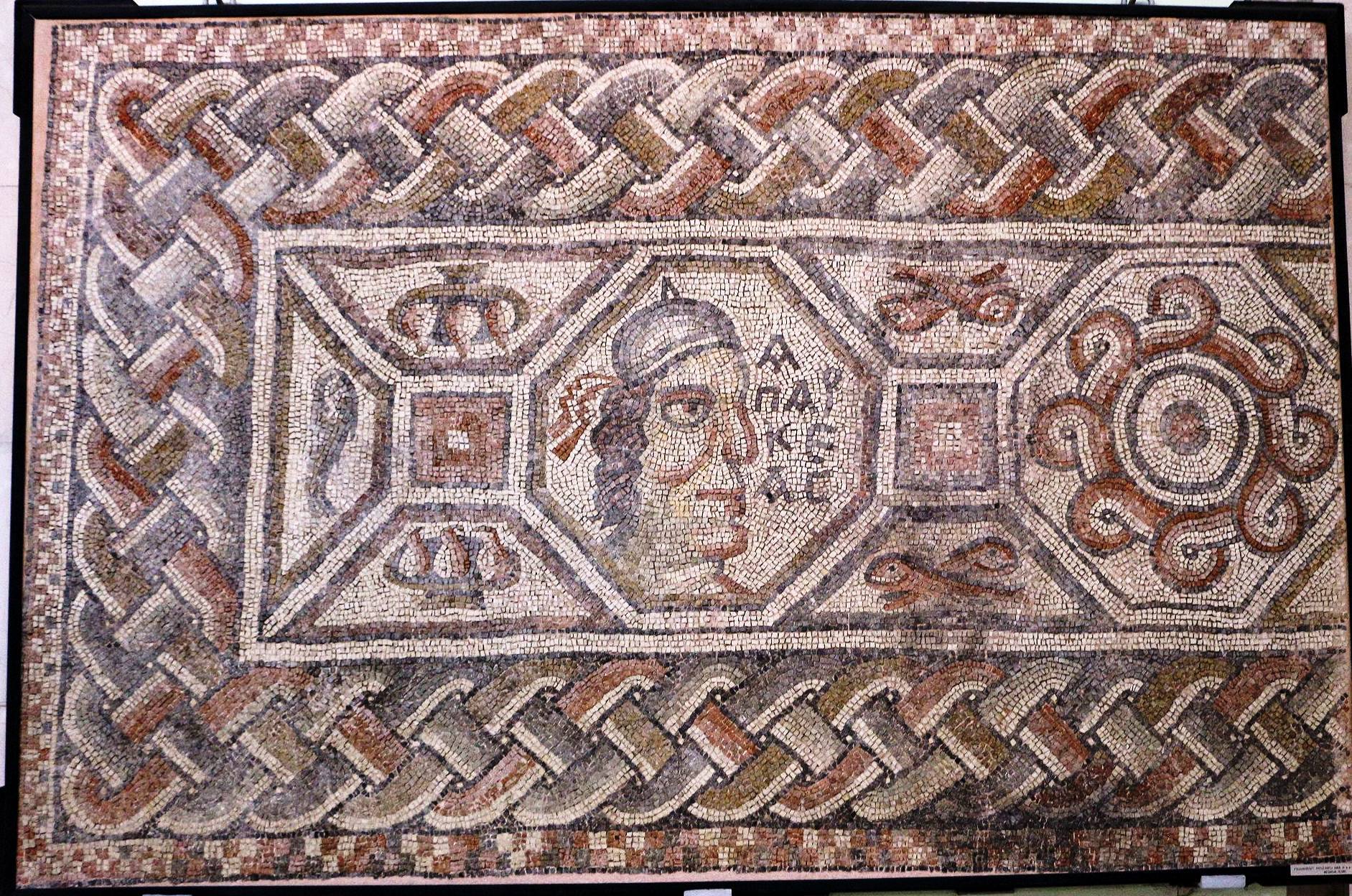 Wall ruins and traces of a mosaic were found in the spring of 1978 in Mesaplik village, Vlora area, at the foot of Smokthina hill during digging works. Among the ruins that date back to the sixth century a well-preserved piece of the mosaic was found. It shows the profile portrait of a man with long. One of the most interesting elements of this mosaic is a text in four rows saying 'A ΠΑP ΚΕ ΑC'. Specialists, refereeing to the wind orienting system say that it says 'Wind of the North'. The Mosaic of Mesaplik is preserved at the National Historical Museum
Et'hem Beu Mosque, Tirana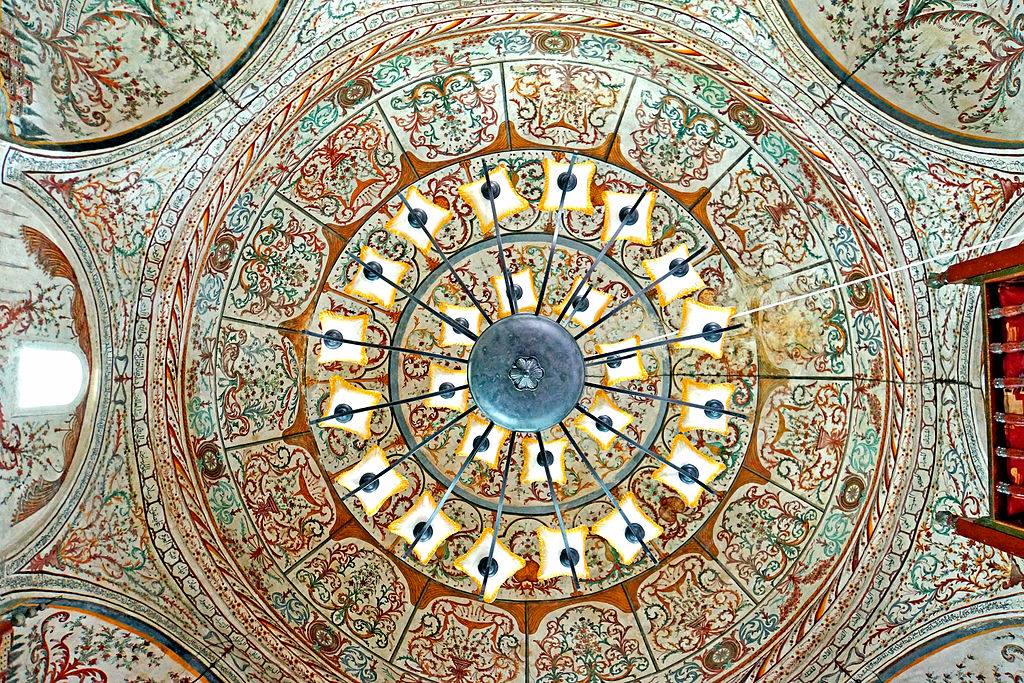 Et'hem Beu Mosque, Tirana, built in the late 18th century and it was spared by the communists due to its architectural value. The Mosque is located next to the Clock Tower at Skanderbeg Square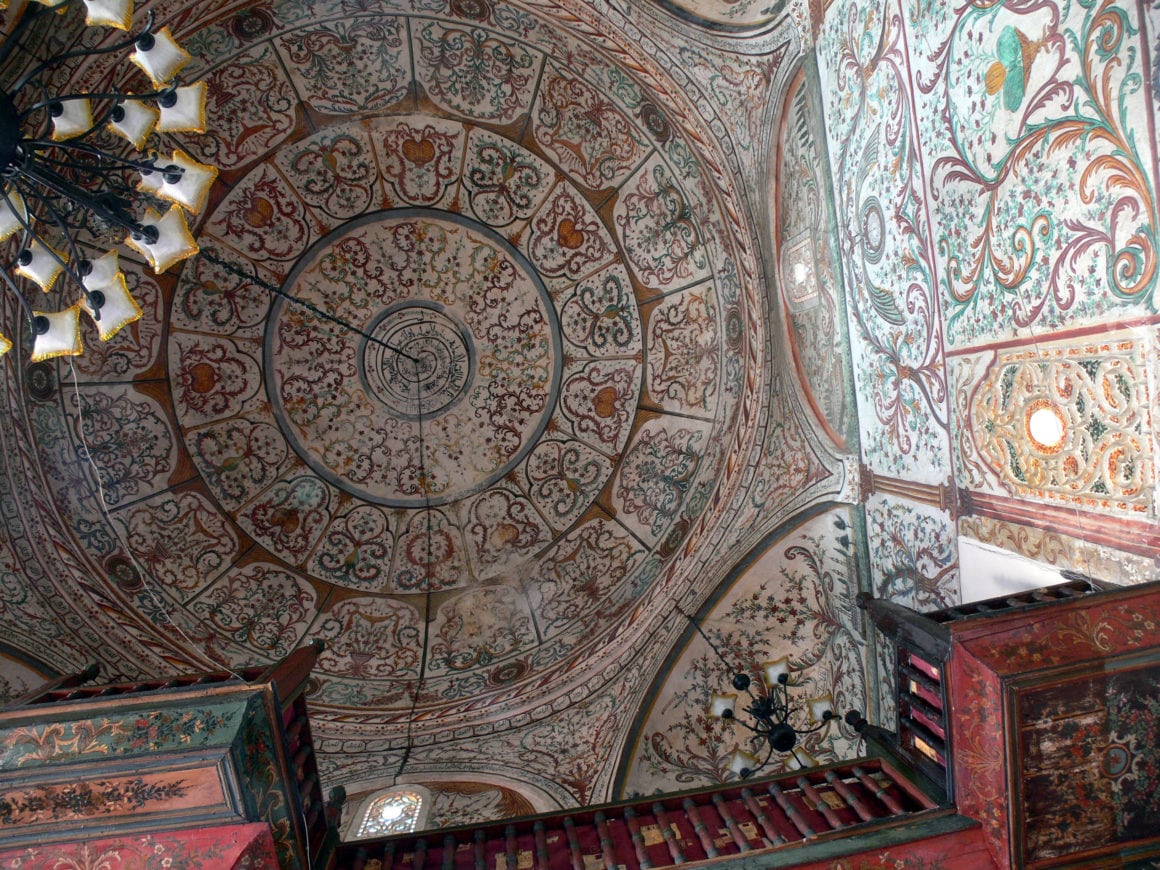 The Mystic Dinner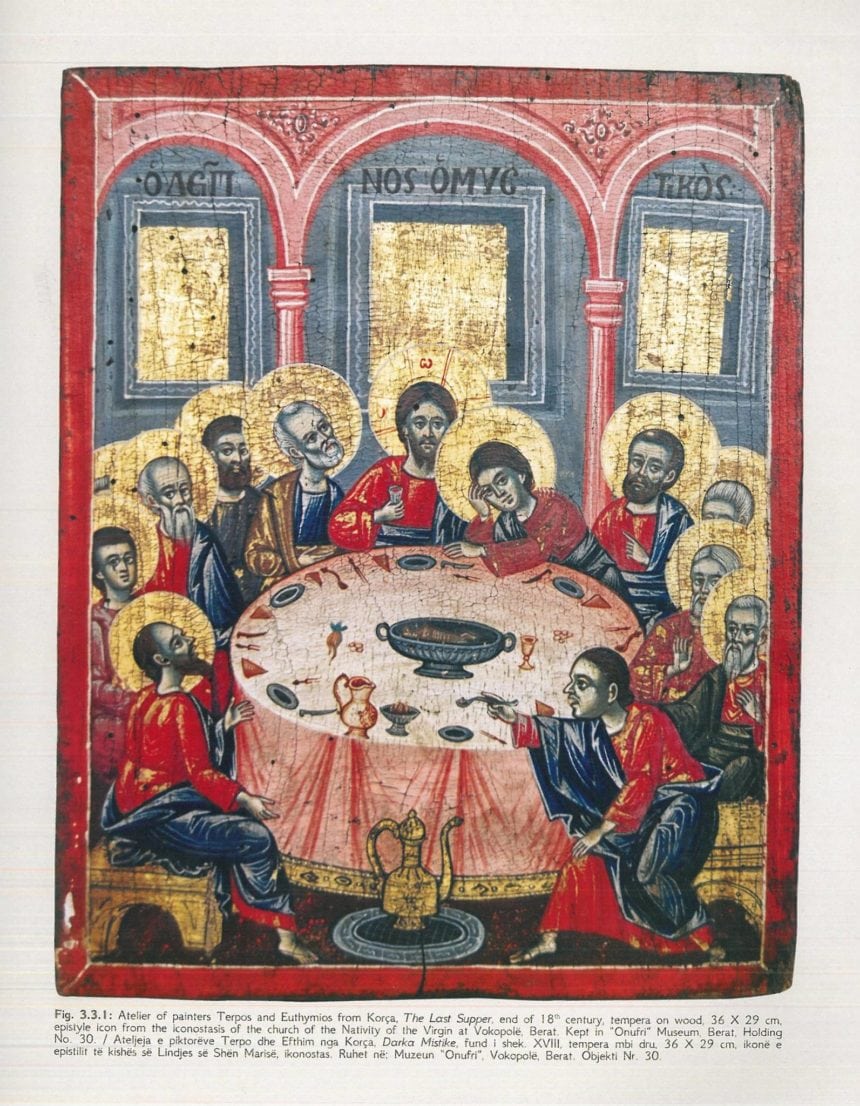 Anonymous painter, 18th-century. Exhibited at the National Iconographic Museum Onufri in Berat
The Life-Bearing Spring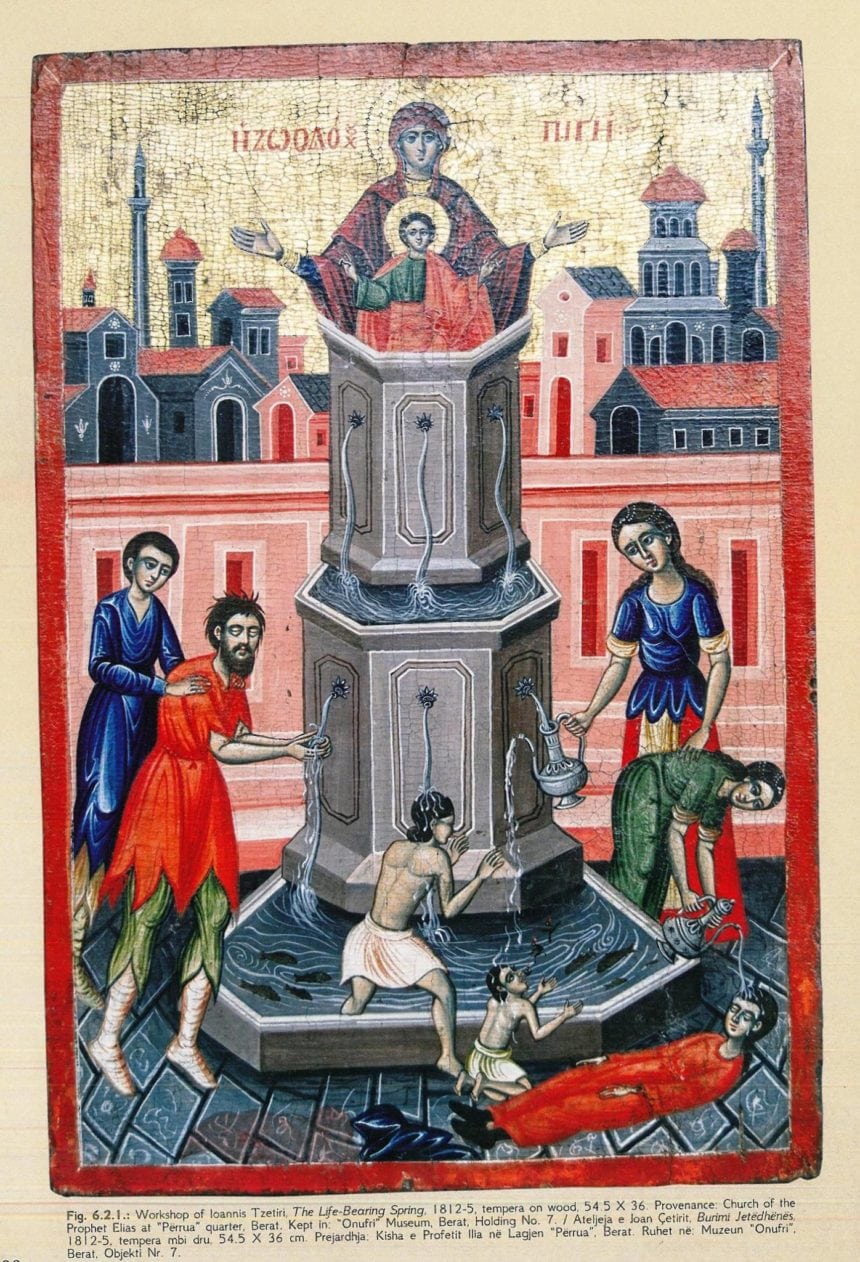 Anonymous painter, 17th-century. Exhibited at the National Iconographic Museum Onufri in Berat
The Bachelors' Mosque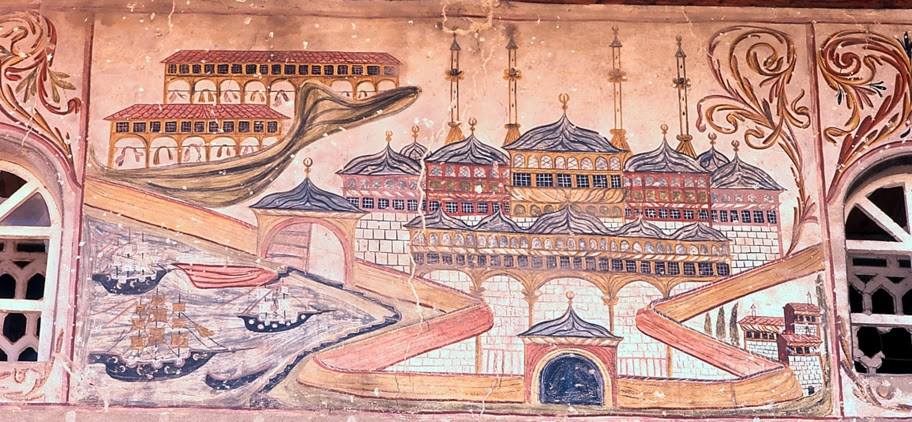 Xhamia e Beqareve, located in the lower part of Mangalem Neighborhood. It was the mosque of the unmarried artisans and merchants. According to the inscription, the mosque walls were painted in 1827-1828.
The King Mosque, Berat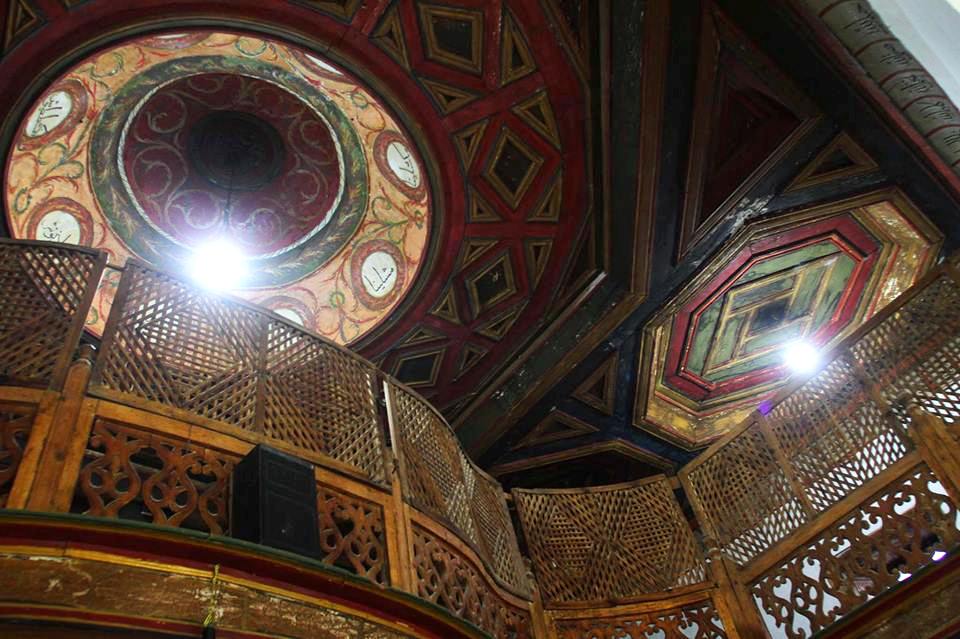 Saint George and the Dragon, Ardenica Monastery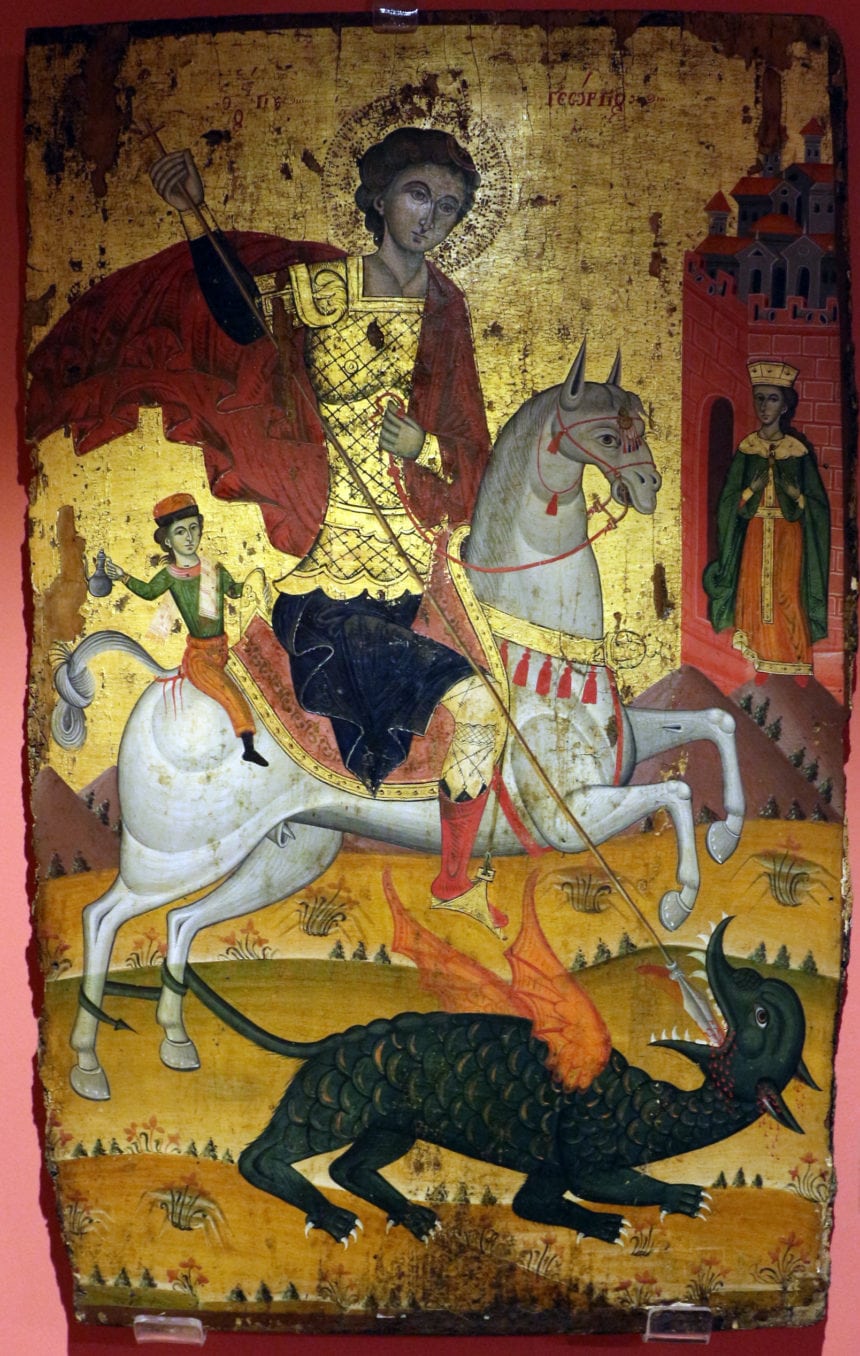 St George and the Dragon icon was painted by the Cetiri Brothers in the 18th century. Now it is part of the National Historical Museum collection in Tirana. The Monastery of Ardenica is a must-visit site located in the hills close to Lushnja-Fier national road.
Ravena Monastery, Goranxi, Gjirokastra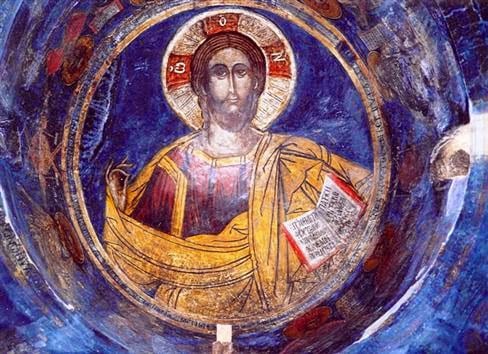 St Mary Church, Labova e Kryqit, Lunxheri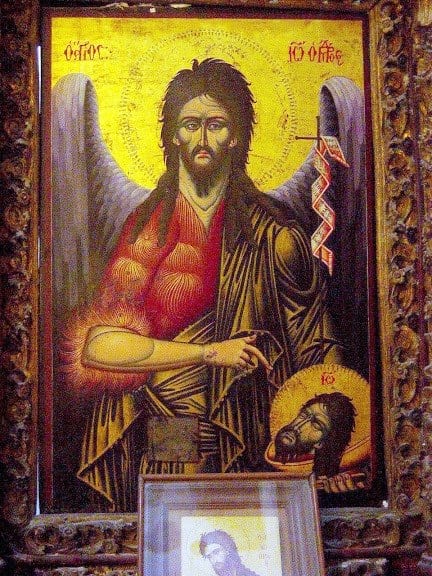 St Spiridhoni Church in Vuno, Albaniana Riviera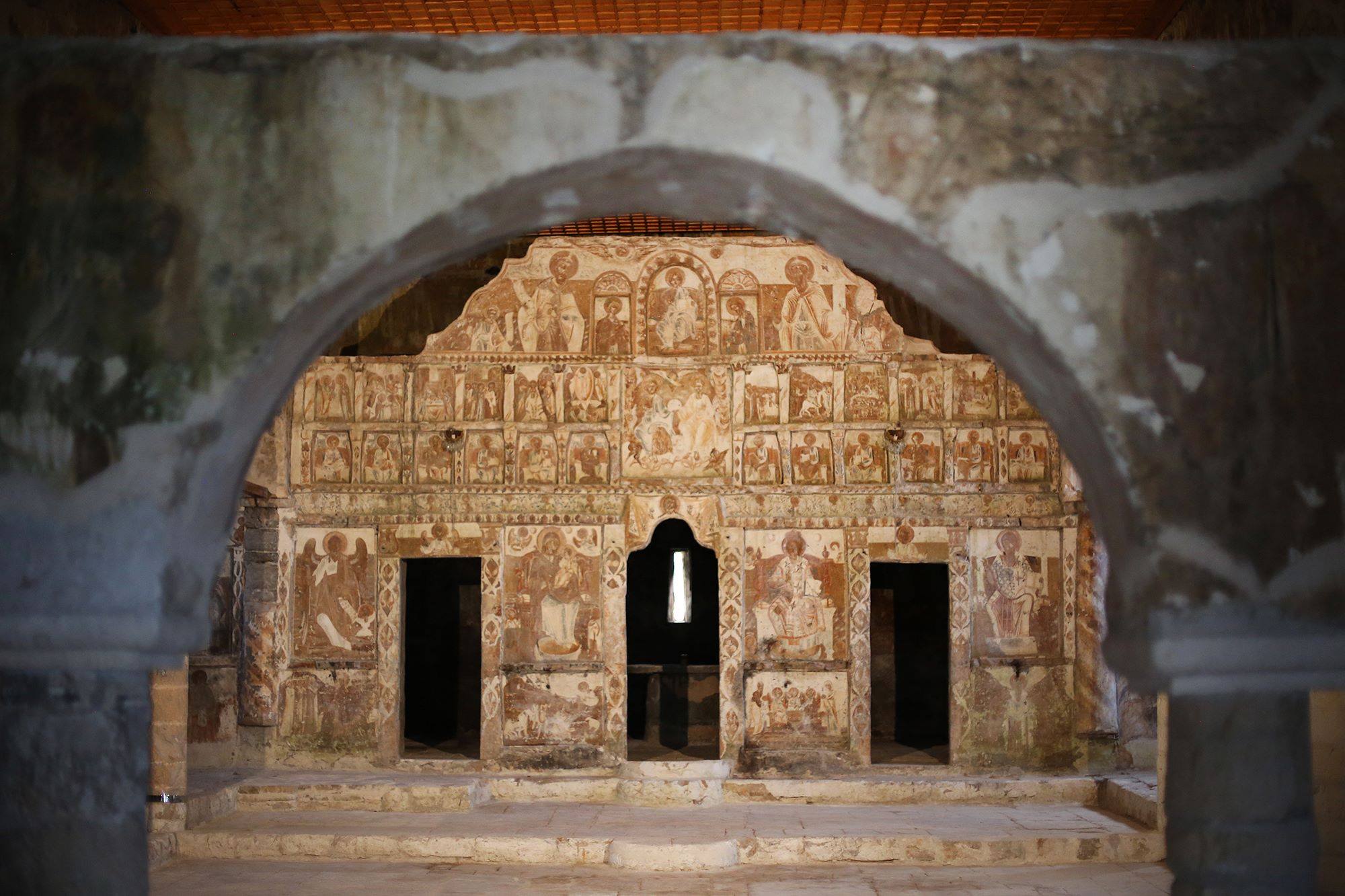 Shen Thanasi Church in Karavasta e Re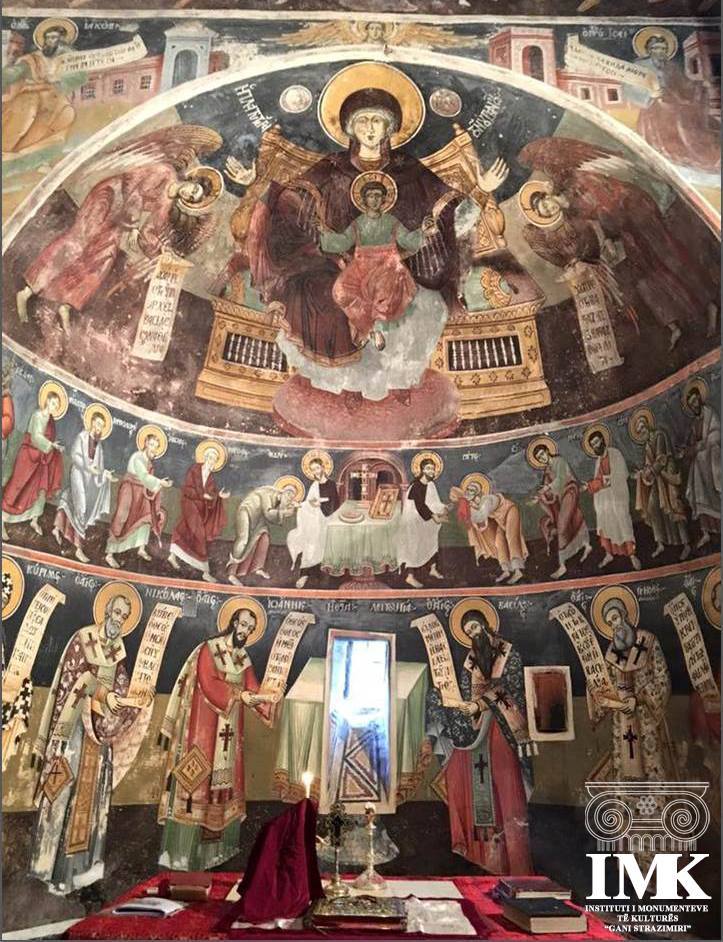 St Mary Church in Voskopoja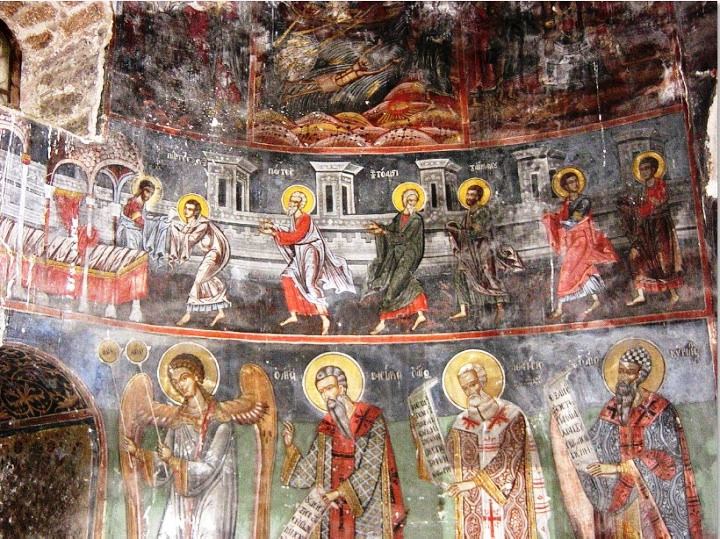 Shen Koll, Shelcan, Elbasan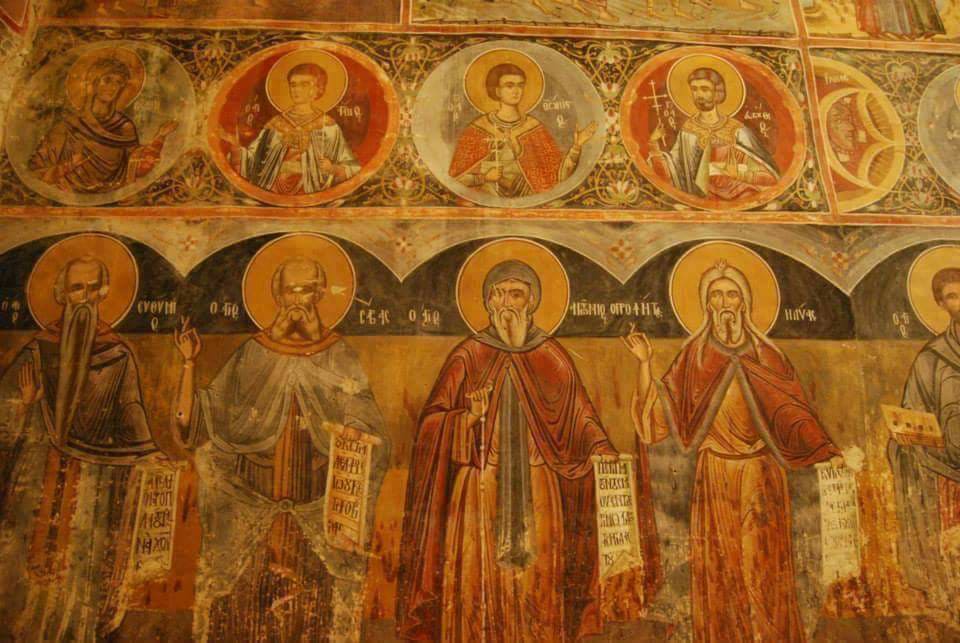 Holy Church of the Assumption of the Virgin Mary in Kosine (Byzantine Church of the 12th century A.D.)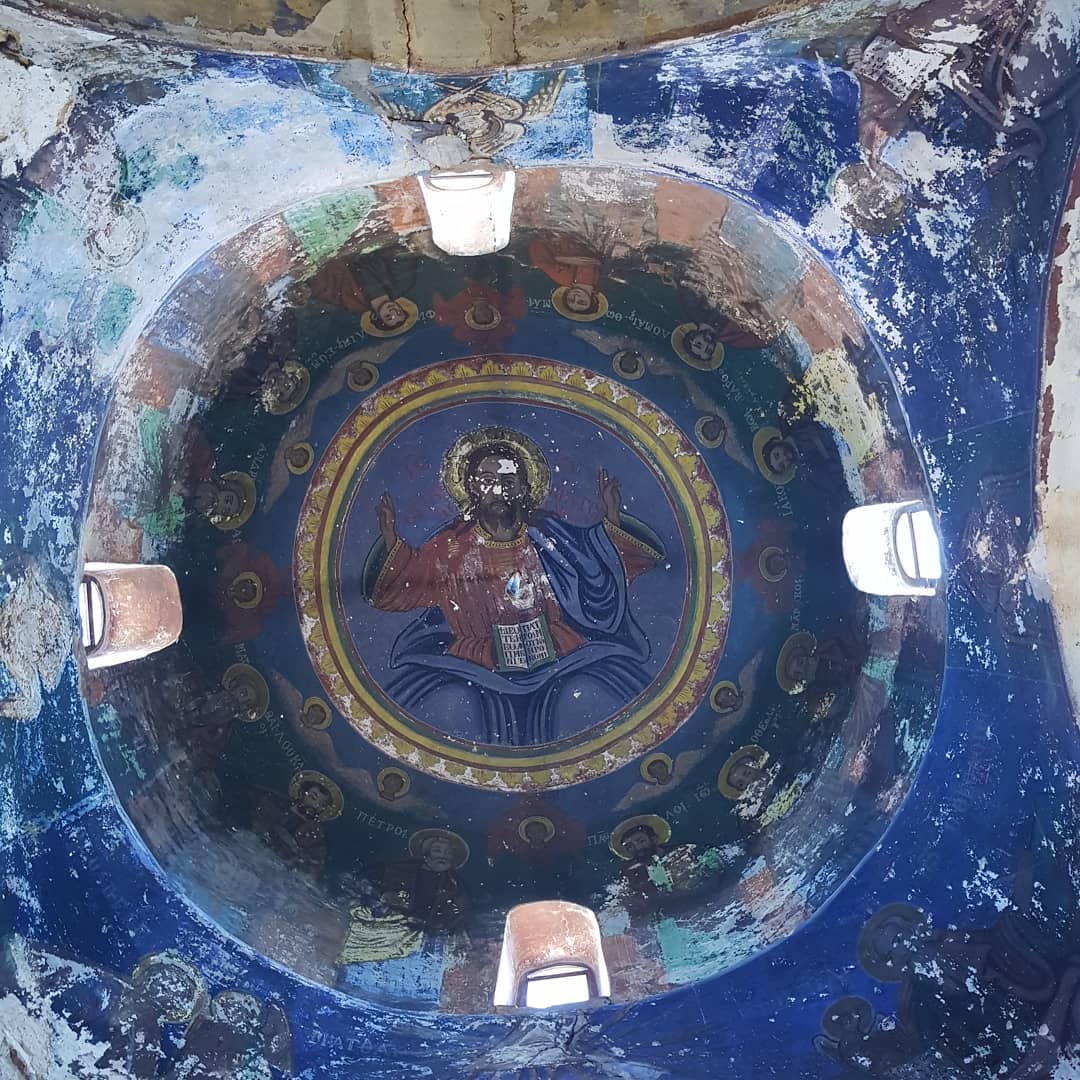 Image credit: IMK, MHK, Wikimedia
Read also: Spiritual Albania, Top Destinations, You Shouldn't Miss