Nentor Oseku is a hiker, traveler and a passionate photographer born and raised in Gjakova city of Kosovo. With an unbelievable will and desire, Nentor takes adventurous trips and tours to Albania each weekend and explores its stunning yet not visited places.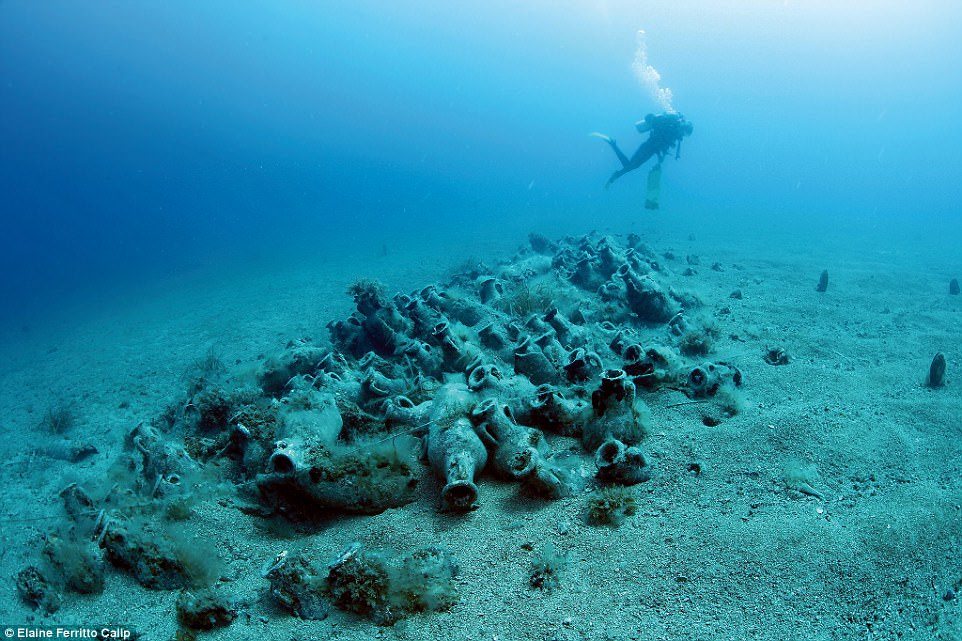 Copyright Elaine Ferritto Calip
He was interviewed by us several weeks ago and you can read his interview here. After exploring Albania in the five latest years, Nentor recently published at his personal Facebook account a list of top 15 beaches in Albania under the motto "Visit and Promote Albania".
Asked about the unique features of these beaches which he chose to rank as the best ones in Albania, Nentor says: "These are unique beaches because you cannot visit them by car, they are entirely virgin and the only way to visit them is by hiking or by boat. Hiking is the best option since at the same time you enjoy walking in the mountains and then you can swim in the Ionian Sea waters."
He adds that to reach these destinations people have to hike from 1 hour to 7 hours, it depends on the beach they choose to visit. "Some of these beaches are near to hotels and some others very far away, so you have to carry your tent with you," according to Nentor.
Here is the full list:
Rana e Hedhun (Shengjin)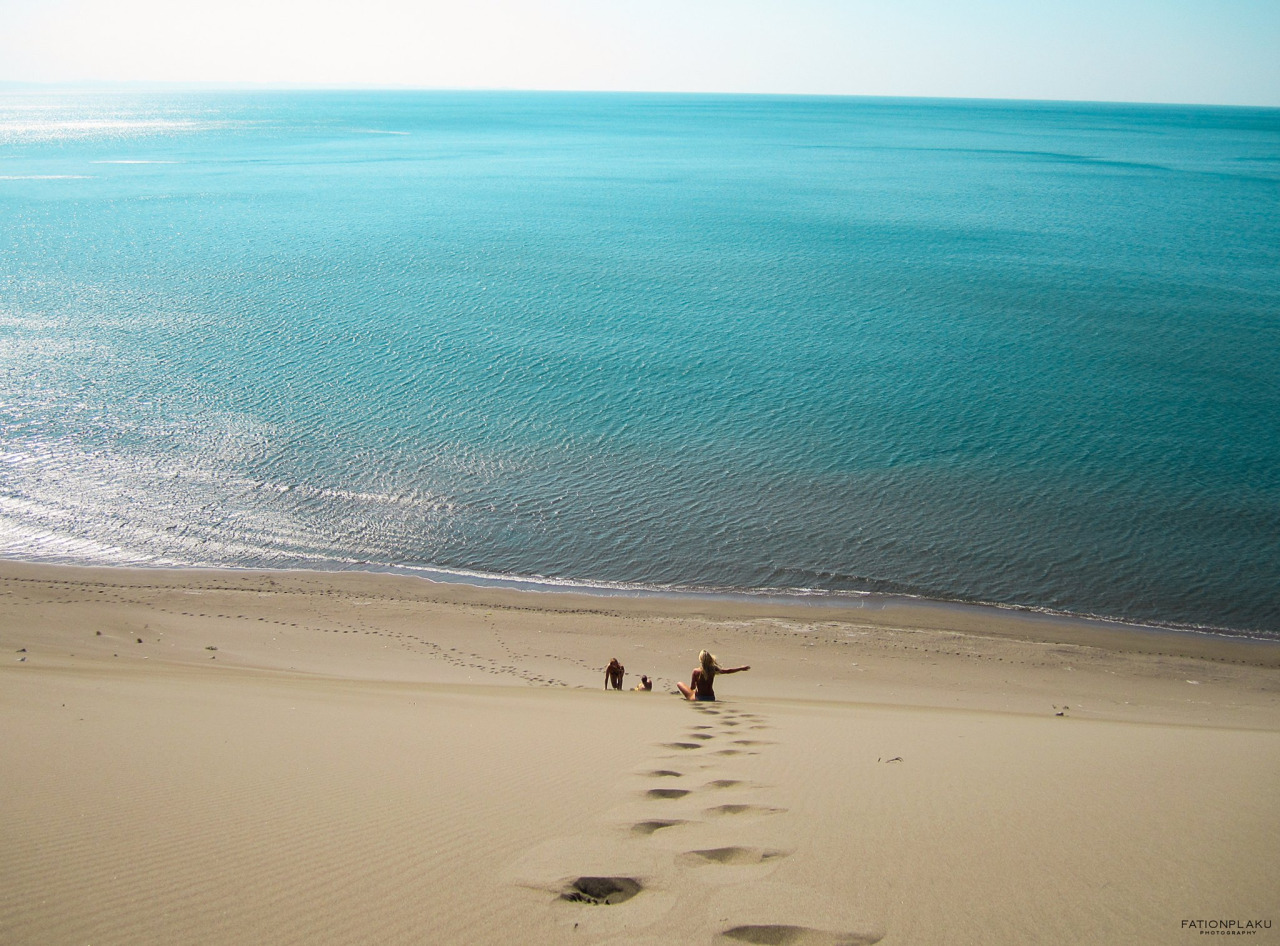 Albania's coastline is 316 km long and the sure thing is that Rana e Hedhun is a unique place nowhere else to be found in the country. Located near Shengjin, about 63km away from capital city Tirana, Rana e Hedhun is a rare location due to sand dunes on the slopes of the mountainside. No photo can do justice to the beauty of this place. Until July 2017 it was difficult to access the area due to the lack of road infrastructure. Local businesses constructed a 3.6 km long road segment and the beach is now easily accessible.
Grama Bay (Karaburun Peninsula – Vlore)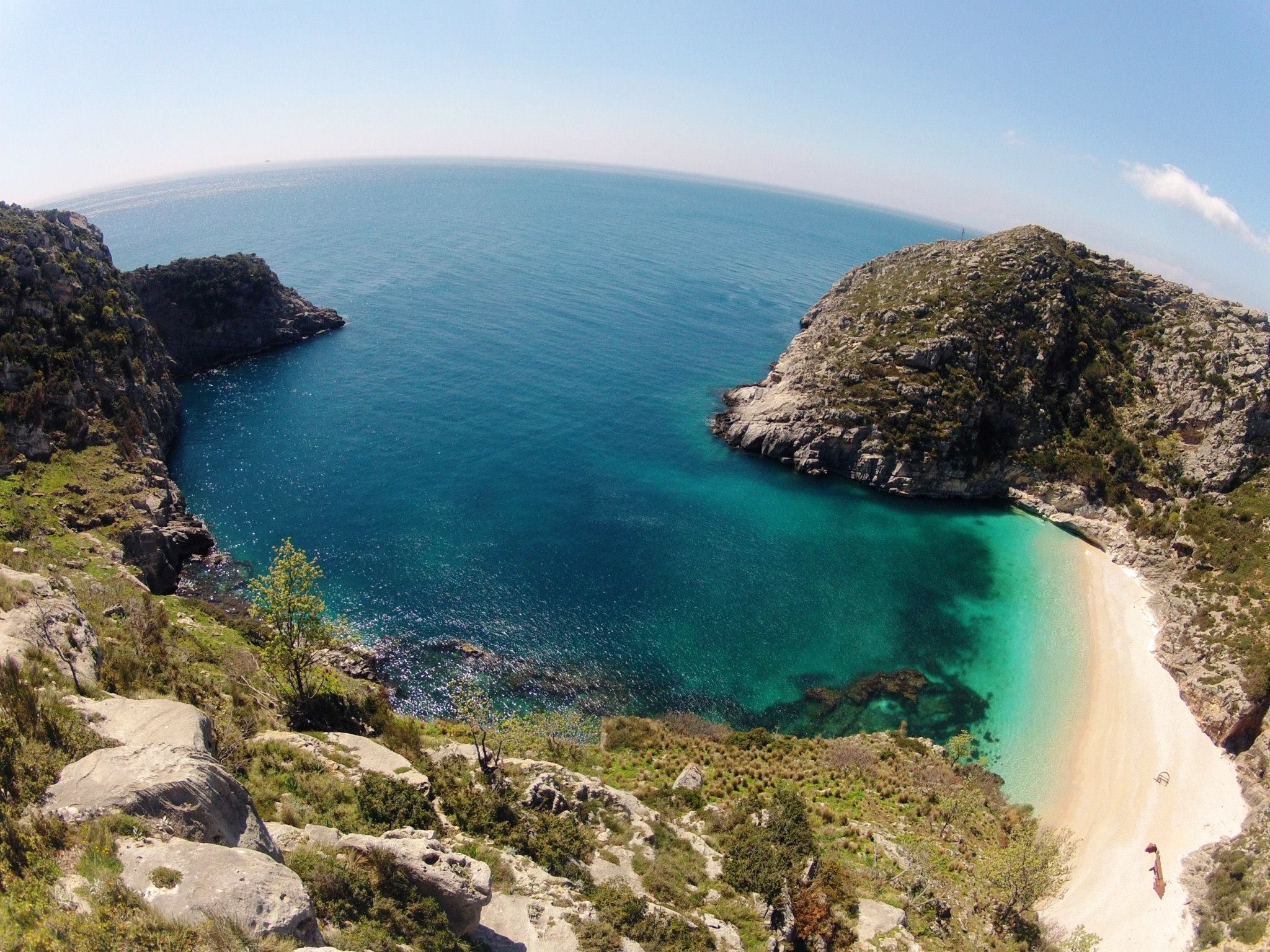 Grama Bay is still one of the top wonders of the Albanian coast. Like many other secret beaches in Karaburun Peninsula, Grama is the perfect place for those, who are looking for an intimate. This must-visit site can be reached either by foot or sea. It takes a seven-hour walk from Llogara to Grama Bay. The beach is safe for camping, yet it is not recommended when the wind is strong. Campers must take food, water, and other supplies because the area is isolated. In the past, it was used as a safe place for ships during storms. Grama's name is related to the engravings that people made in rocks during centuries.
Zhanpovel Beach (Karaburun Peninsula – Vlore)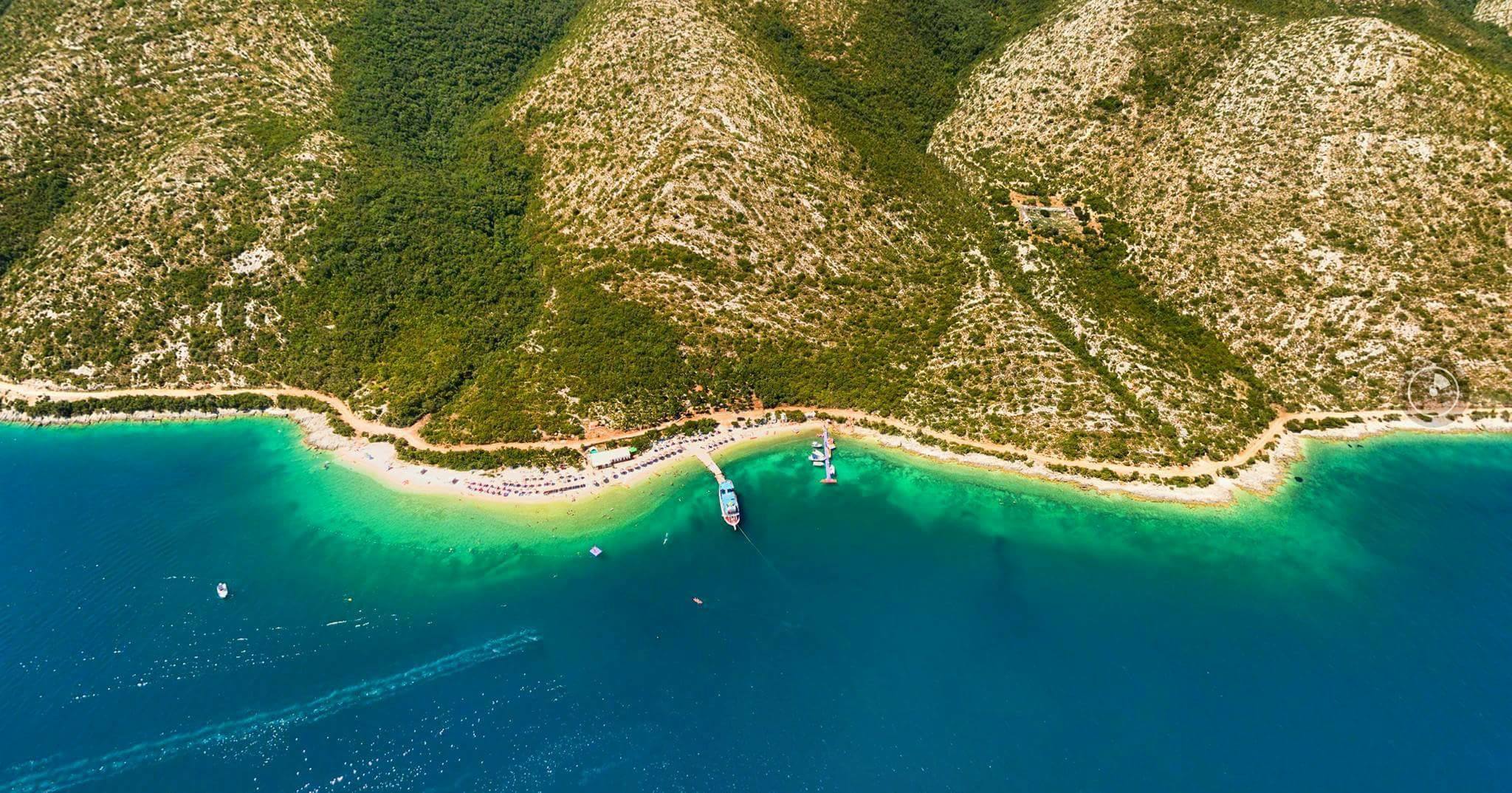 Photo Credit: Zhanpovel Beach 
Zhanpovel Beach is among the lesser-known gems of the Albanian coast. Like Grama Bay, this beach is located on the largest peninsula in Albania. Karaburun coastline is 70km long and it is home to stunning beaches and natural monuments. However, the lack of water makes life in the peninsula difficult. The lack of infrastructure has kept beaches as Zhanpovel protected from human impact. The beach can be reached by land if you follow Orikum Marina-Karaburun itinerary or by boat starting from the coasts of Orikum, Rradhima, or Vlora.
Saint Jani Beach (Karaburun Peninsula- Vlore)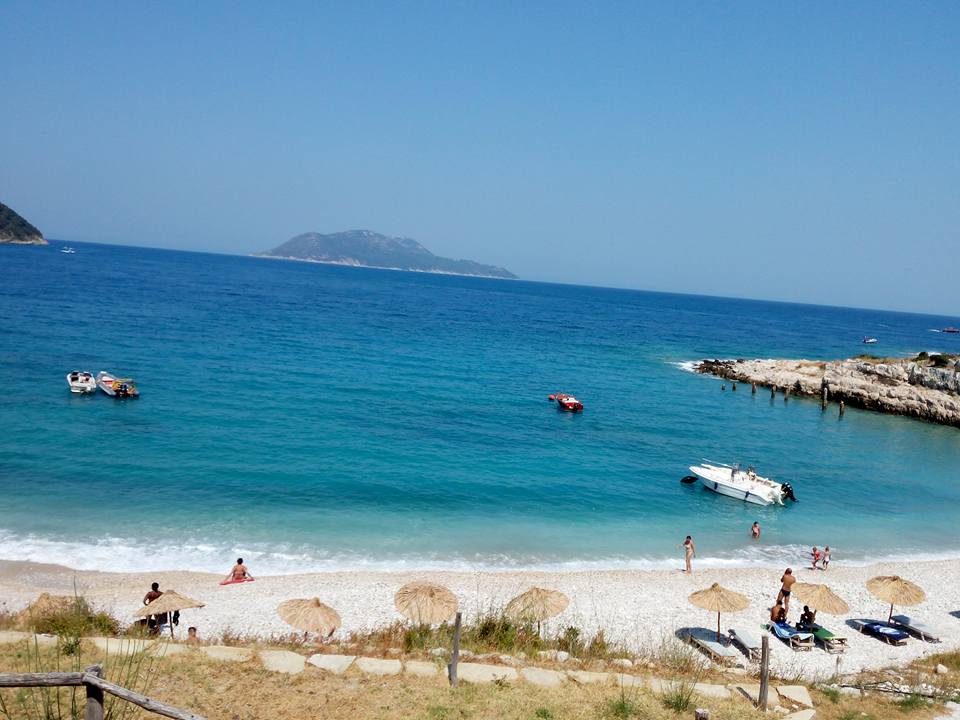 Photo Credit: Shen Jani Bar
Dafina Bay (Karaburun Peninsula – Vlore)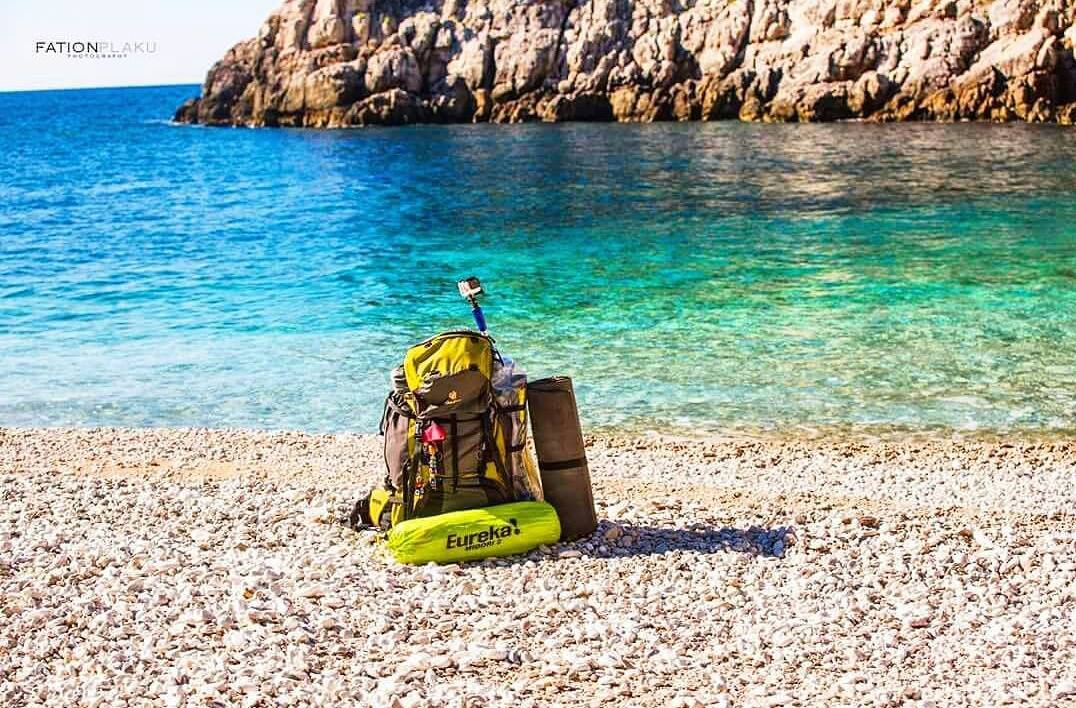 Bristani Bay (Karaburun Peninsula- Vlore)
Inglezi Bay (Karaburun Peninsula- Vlore)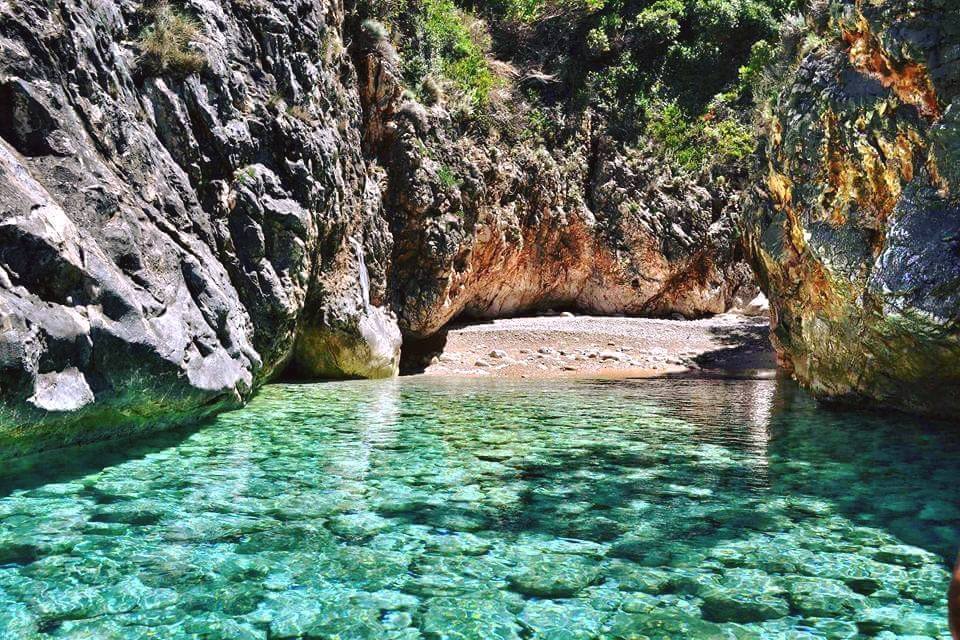 One of the most beautiful bays in Karaburun Peninsula. Inglezi Bay can be accessed only by small speedboats. Normally, the bay is invisible to the eye and it can be reached with the help of local guides or fishermen. It is located next to Gjuheza Cape, a few miles south of Haxhi Alia Cave. It takes 45 minutes by speedboat to reach the Bay.
Saint Andreu Bay (Karaburun Peninsula- Vlore)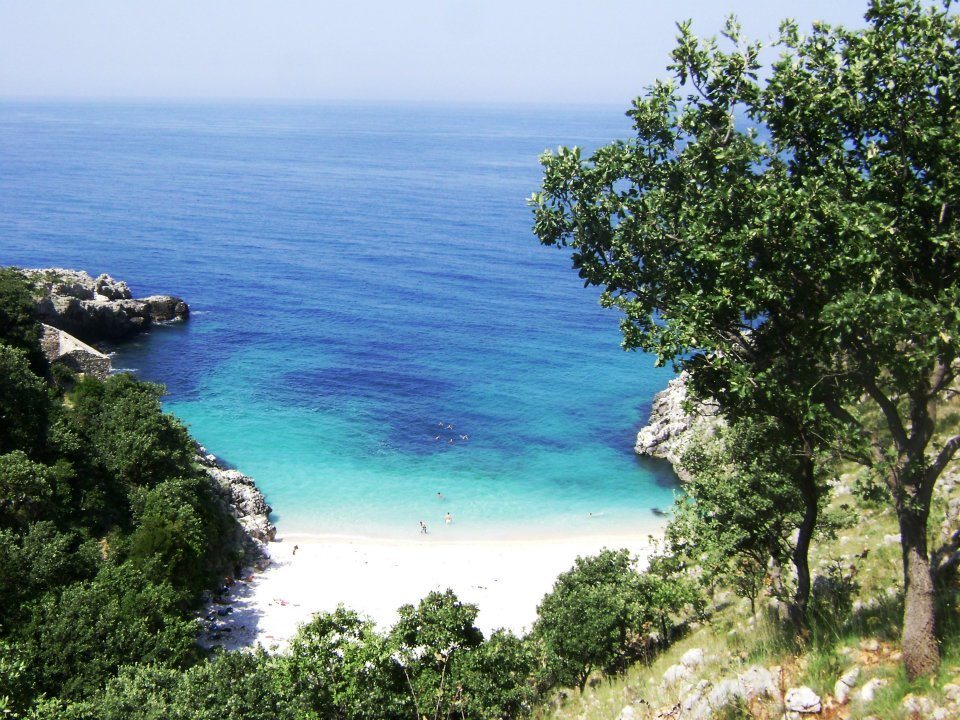 Gjipe Beach & Canyon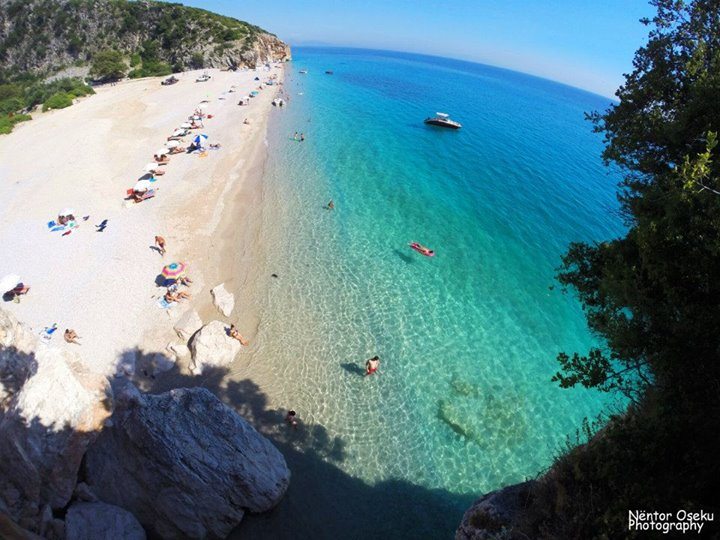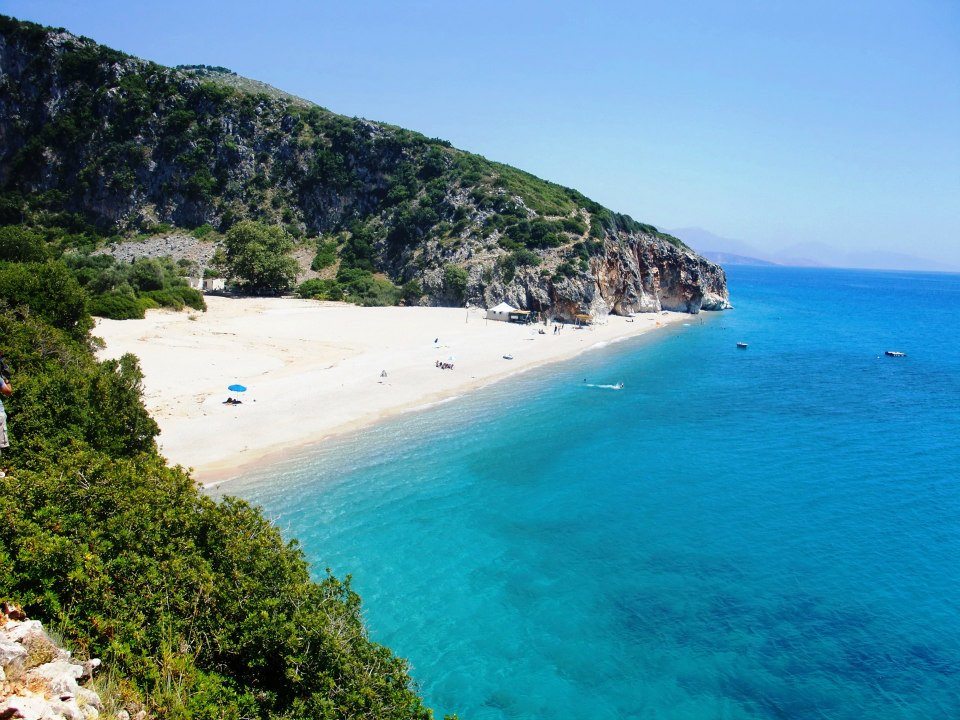 Gjipe Beach is a rare place in the Albanian Riviera. It is located between Vuno and Ilias villages and can be reached by land through a narrow path or by boat. This setting is special because of the canyon that begins at Petasma waterfall, about 75 meters high. The beach has a length of 4 km and a maximum height of 70 meters. Gjipe Beach is a must-visit.
Filikuri Beach (Himara)

Photo Credit: Bashkia Himare
Filikuri is a small and intimate beach in Himara area. It is located between Potami and Llaman beaches and it is surrounded by high cliffs. The beach can be reached by boat or kayak. Take enough food and water with you if you plan to spend a few hours in Filikuri.
Krorez Beach
Kakome Beach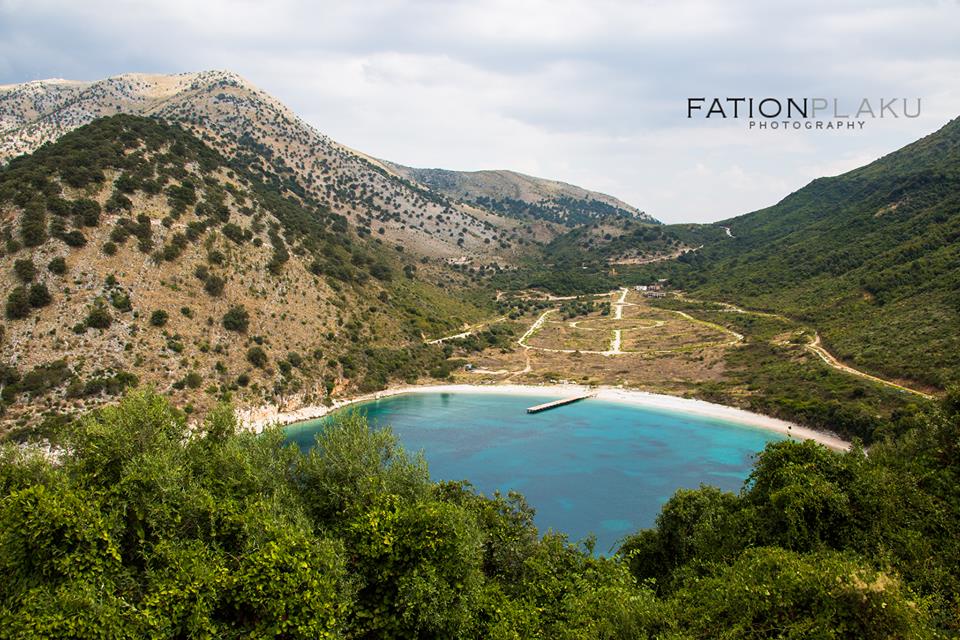 Kakome is located next to Krorez Beach. It used to be one of the most beautiful summer destinations in southern Albania until it was closed as private property. Now the beach can be accessed only by boat.
Pasqyrat Beach (Sarande)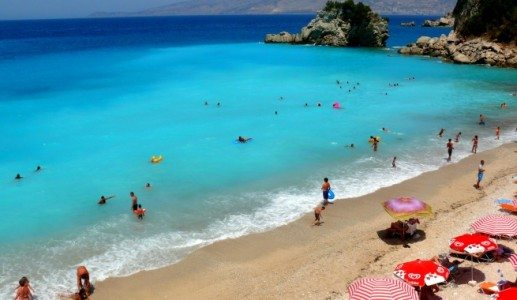 Tetranisi Island (Sarande)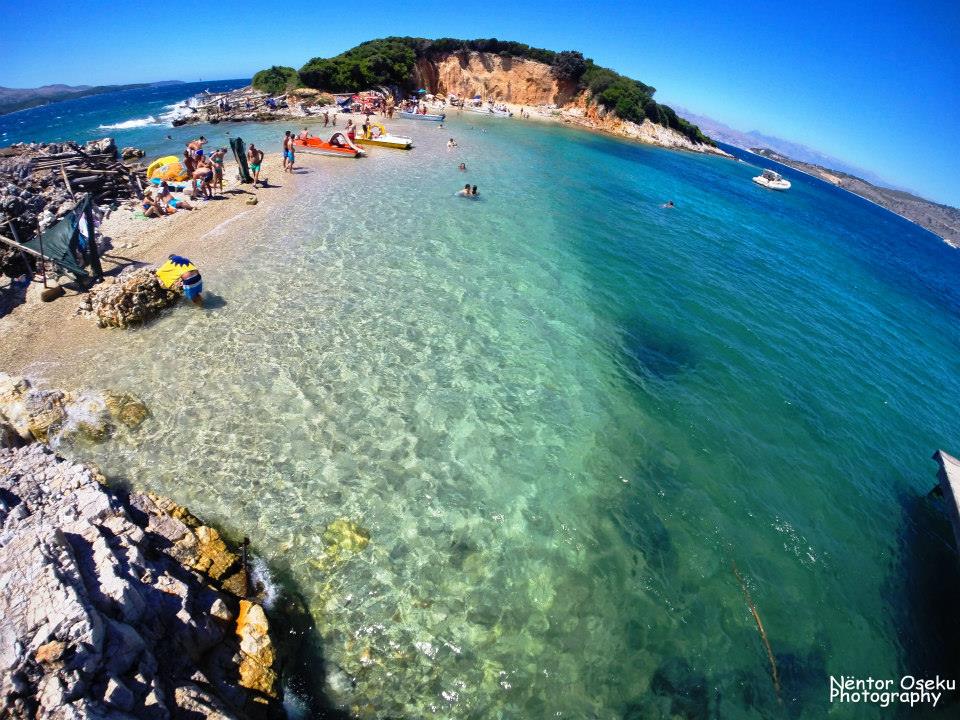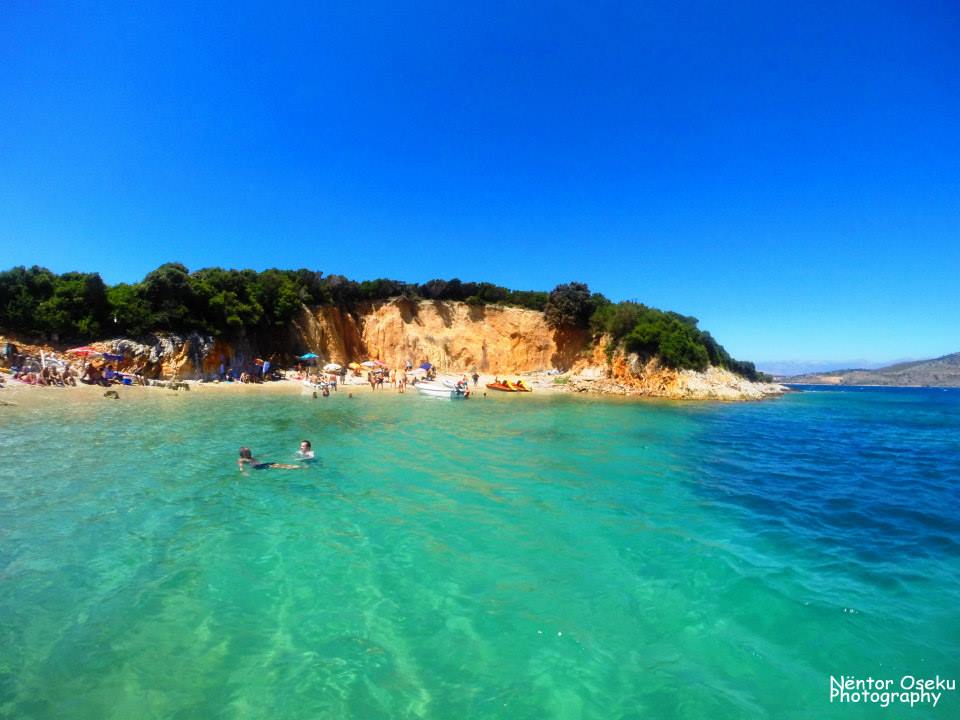 Tetranisi Islands also known as Tre Ishujt Ksamil are located in the small village that has turned into a summer hotspot for Albanian and international tourists.
Pema e Thate Beach (Sarande)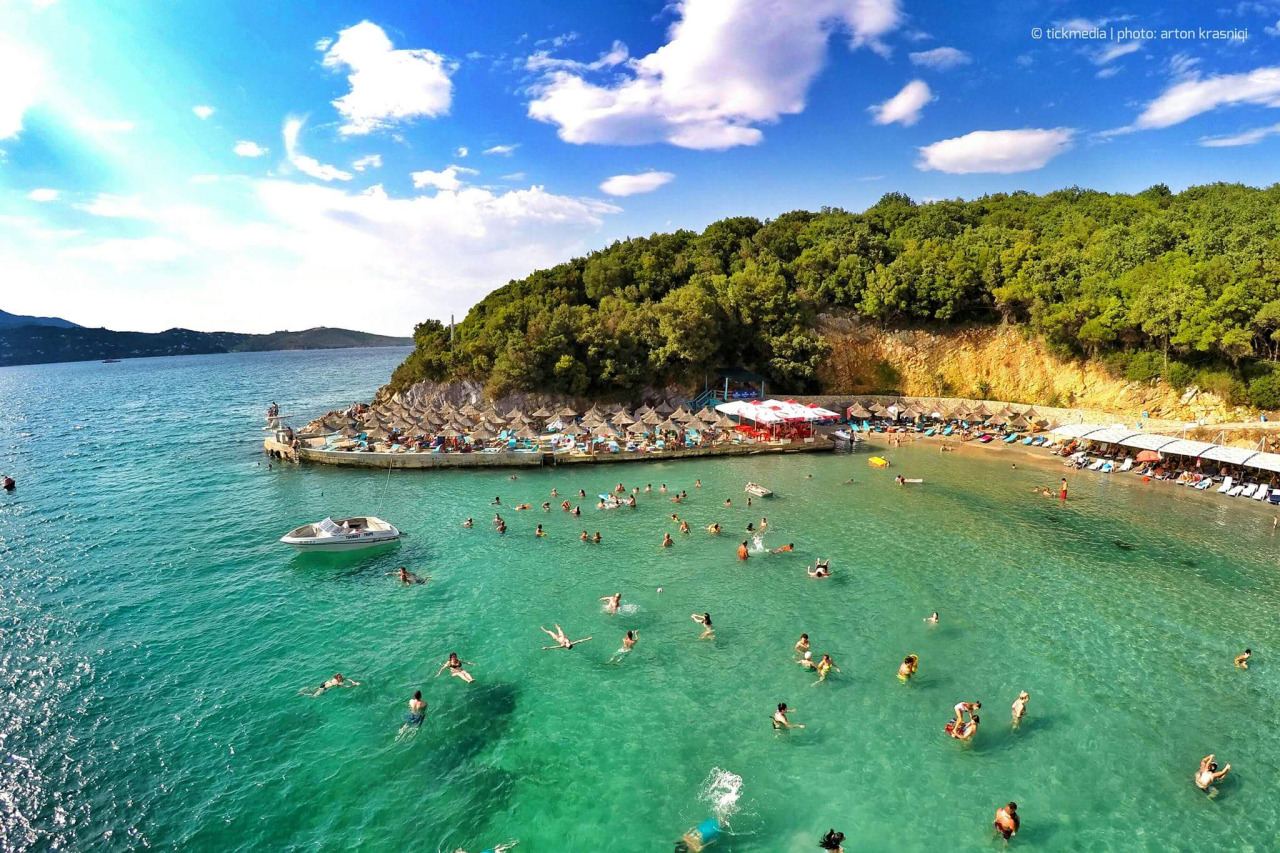 Pema e Thate is a small beach near Ksamil. A big sign in Ksamil says that Pema e Thate is just one km away, but it is about five km away. It faces Corfu Island and it's also the closest point between Albania and the Island. This beach is different from the other beaches in southern Albania due to its shallow waters, a fact that makes it a perfect bathing place for children.
Photo Credit: Arton Krasniqi
Credits: Nentor Oseku
READ MORE:
Velipoja Beach and Its Curative Sand
Darezeza Beach, Perfect for Lovers of Water Sports
Albania's Best Secluded Beaches
Albanian Beaches 360VR Collection, Southern Riviera Virtual Tour
Blue Tourism – Beaches of Albania
A short guide to the Albanian Riviera
The advantages of family camping in the Albanian Riviera
Jale (Jali) Beach Albania
Best Camping Experience in Albania
Best Cities to Live in Albania for Expats & Nomads