TIRANA, March 4
Who doesn't love a day at the beach to relax and enjoy the sun? Yet, not everyone likes the beach where 'everybody' goes. Albania's long coastline on the Adriatic and Ionian seas offers numerous options for those looking for hidden coves far away from the noise and selfies sticks.
Scroll through some of the most secluded beaches in Albania. Some are really secluded, which means that are closed to the public because they have owners like Kakome or construction projects that are underway like in Kalaja e Turres.
Some of them include beach infrastructure while others are completely pristine. Almost all of them share a few common traits, poor roads or no roads at all, problems with waste management and littering by irresponsible visitors, lack of public beaches, expensive prices, etc. In Albania, beachgoers in popular destinations and not only, have to pay for the umbrella and sunbeds even when they eat or buy drinks at restaurant facilities owned by the same person that manages the beach. Unfortunately, even though beach access is a universal right and necessary for the public's enjoyment at the beach, beaches in Albania are managed as private properties.
Therefore, for those looking for beaches off-the-beaten check the list below. Each beach has a review by a visitor that has been visiting recently.
Cape of Rodon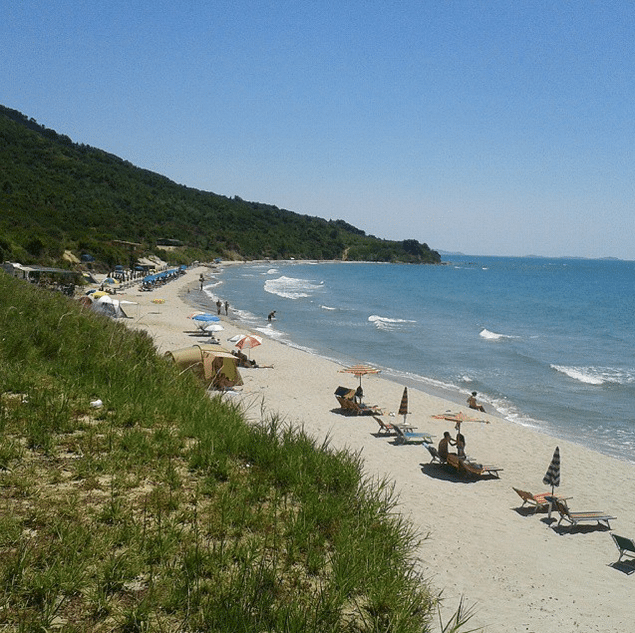 Photo Credit: aldahaxhia (Instagram)
The Cape of Rodon is a strip of land bordered by the Adriatic Sea in the east and the Lalezit Bay in the south. It is the biggest cape in Albania. Tourism in this area has been developing in slow steps in the past years and the Cape of Rodon has been one of the backpackers' preferable destinations since it is a virgin and not-much visited beach. The seaside is full of small bays comprised of rocks that characterize the Cape of Rodoni's coastline. Divers discover a new underwater world into the waters of the Adriatic sea in Cape of Rodon. Nowadays, the cape is included in the touristic guides of Albanian and international travel agencies and the number of foreign tourists that visit the cape is higher than the number of Albanians visiting it.
"Great discrete place, much better than Gjiri i Lalezit, but poor infrastructure… Needs more maintenance." Sh. S
Portez Beach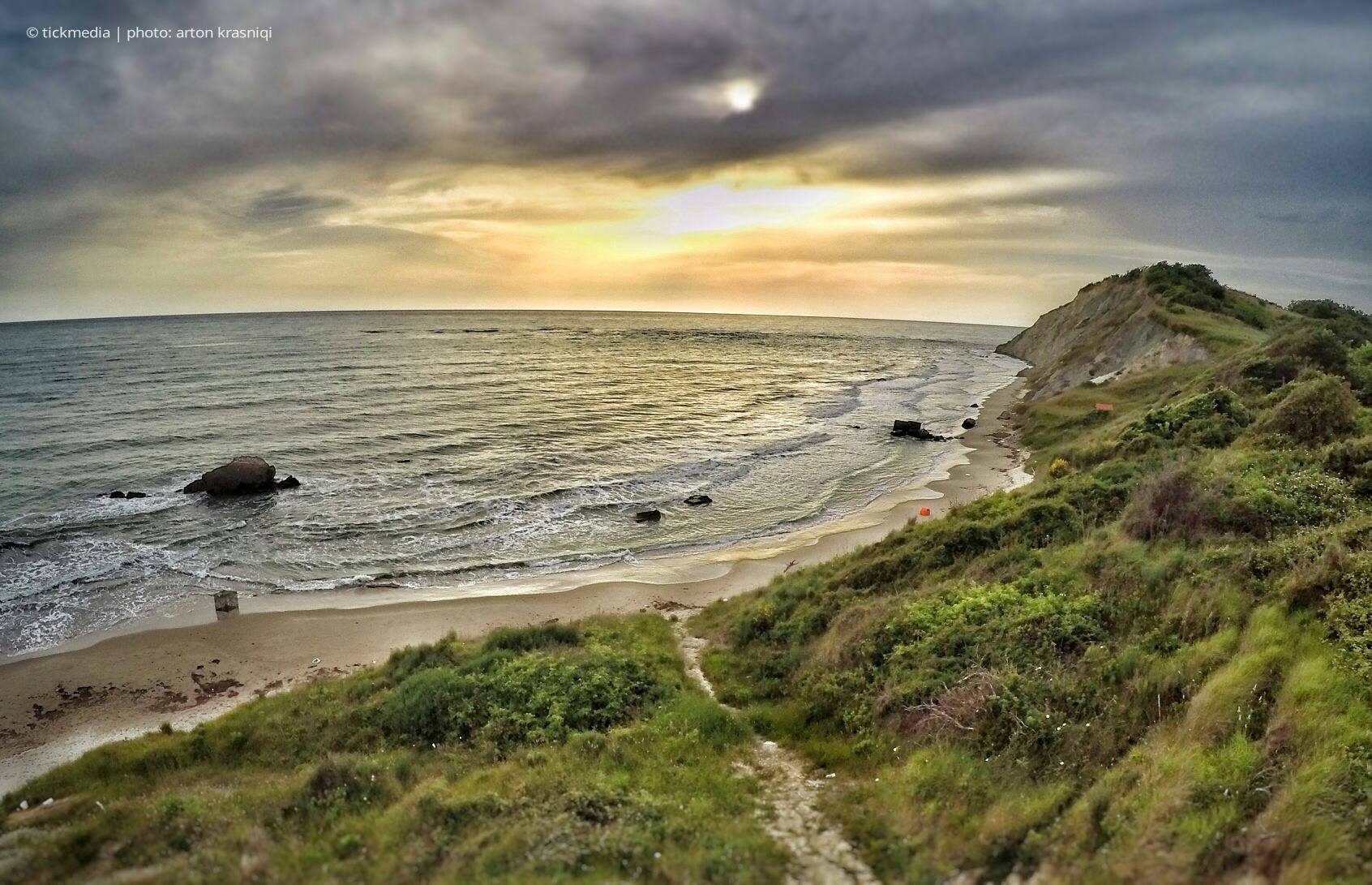 Photo credit: Arton Krasniqi
It is a small beach next to a military Base at Pali Cape, Durres area. The beach was pretty secluded during the last years, and it used to get crowded only during the weekend. Sunbathers can practice mud therapy due to the abundant clay at the beach. A very romantic setting for enjoying sunsets.
"Beautiful beach, unfortunately, from year to year, more polluted and noisy." Kamila
Playa del Este, Karpen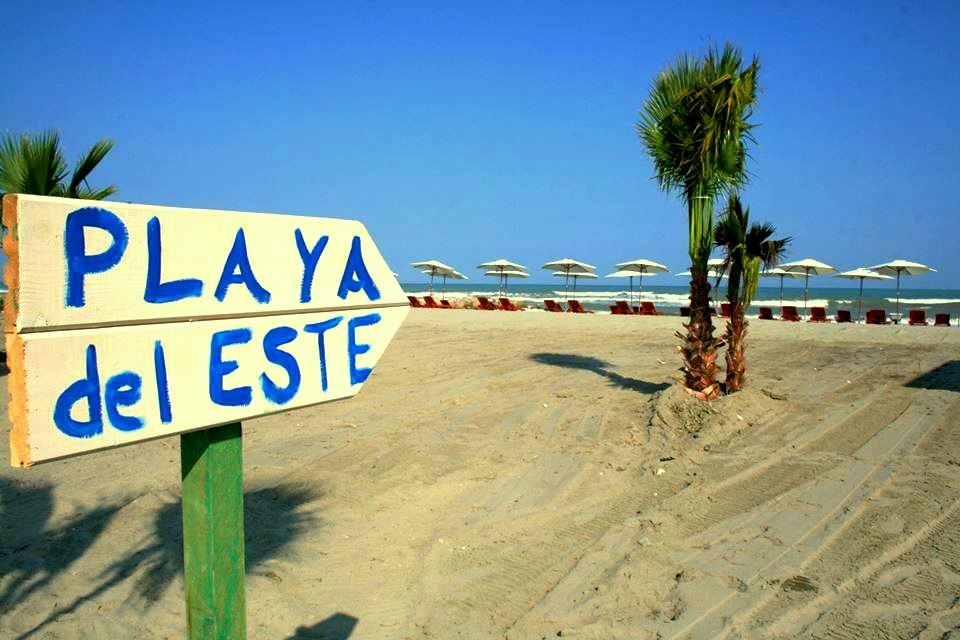 Photo Credit: Playa del Este (Facebook)
Located in Qerret area, this beach is a cozy retreat a short drive from the capital city Tirana. The beach is clean and perfect for special events like beach weddings.
"A small and relatively secluded beach with a small bar. During the summer, the bar owner brings out umbrellas and beach chairs for patrons to enjoy the summer climate in a relaxed environment." Julio
Karpen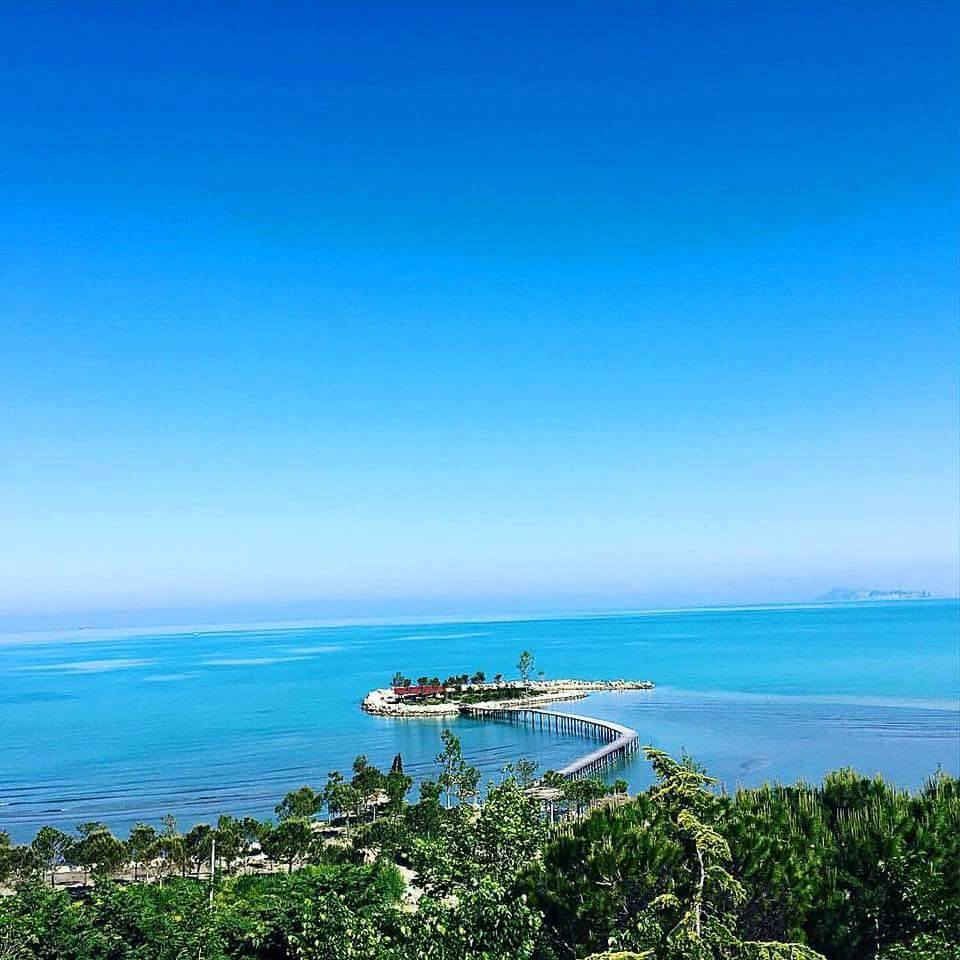 "Quite an experience, especially the pizza island. From the campsite, you walk over a wooden bridge to a little island where you can eat good pizzas and drink a cold beer." Joop
The General's Beach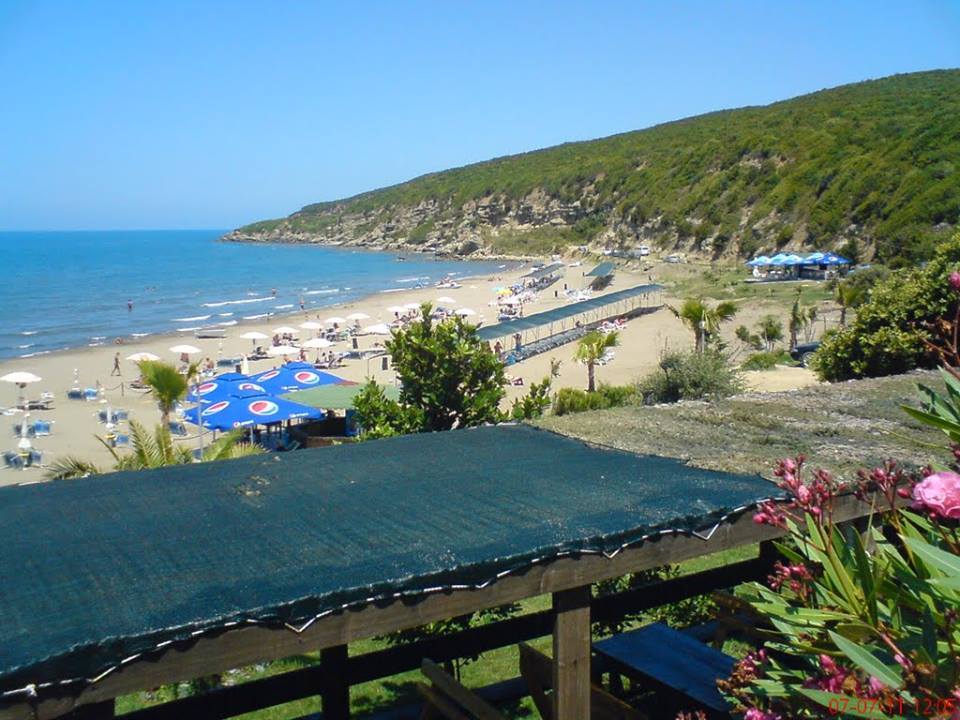 Photo Credit: Kavaja (Facebook)
"What a wonderful place. Albania is full of little miracles like this." Silver Mati
Vile-Bashtova Beach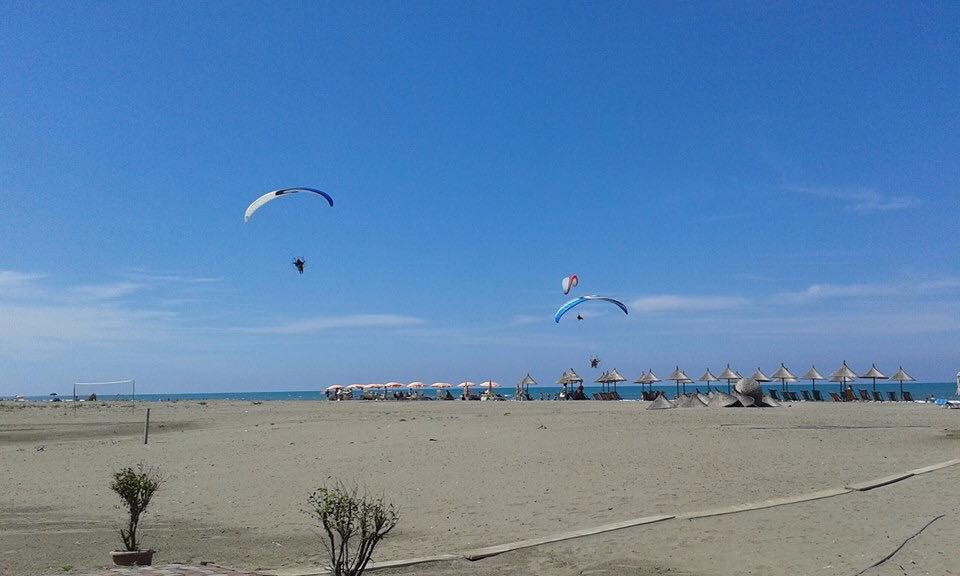 The beach is located close to Bashtova Castle. It makes a good combination of nature and cultural heritage.
"I recommend it. It's a quiet and peaceful wide beach due to the lack of tourists. Access to the beach is a bit poor but still nice." Artur
Porto Novo Zvernec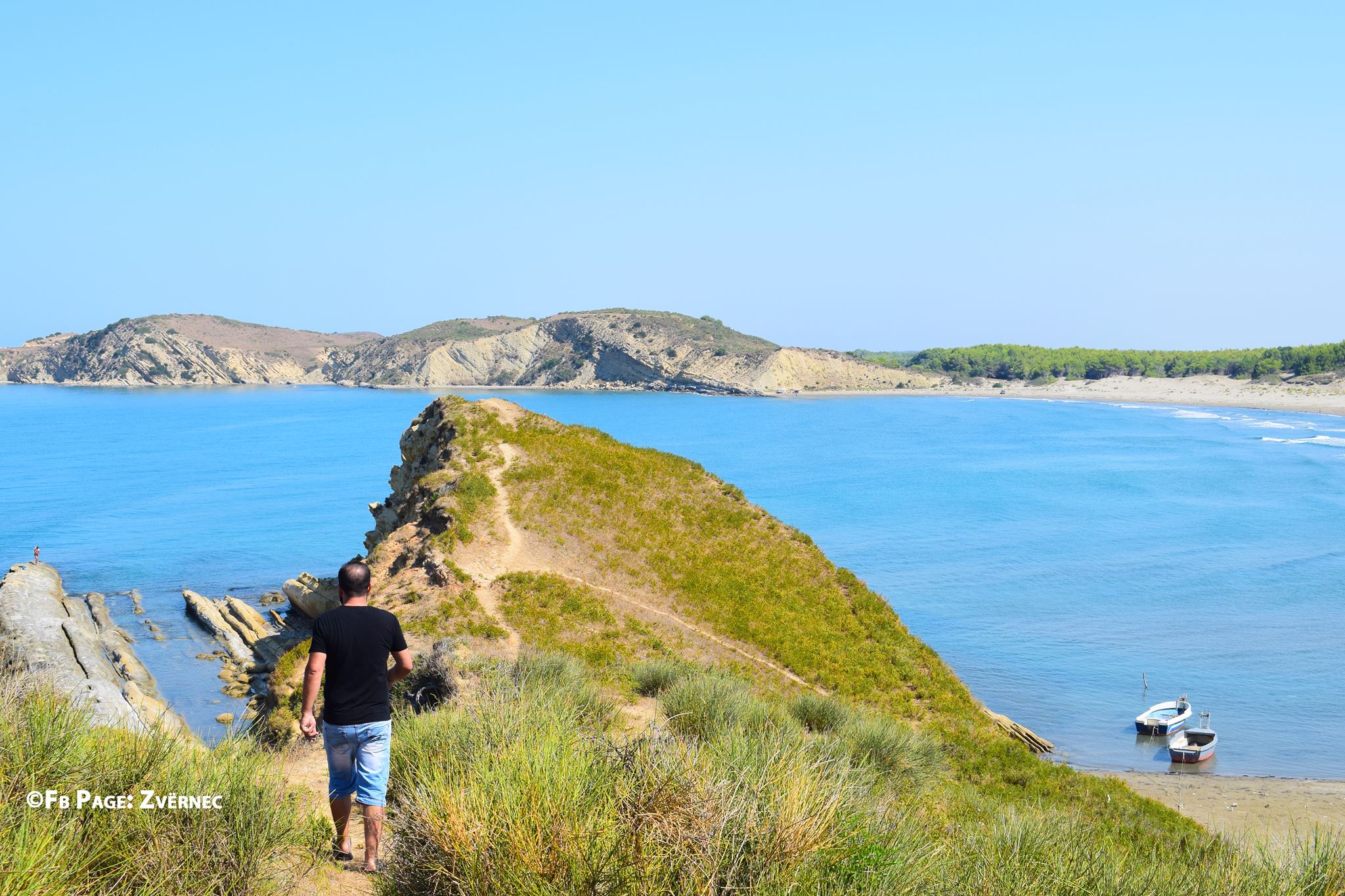 Photo Credit: Zvernec (Facebook)
Portonovo Bay is one of the most attractive places on the coast of Zvernec. It is totally untouched. The bay is surrounded by nature and it is suitable for anyone who requires moments of tranquility. Visitors can find a few people there as recently the beach became a spot for tourists. However, the waters of the sea in Portonovo are often risky, especially when the weather is windy. Yet, it is a rather convenient place for camping.
"In our opinion, this is one of Albania's last remaining wild beaches! It's beautifully peaceful, with just a few cows, goats and wild dogs roaming around from time to time. There is a lot of rubbish around, but that's Albanian beaches for you. Please, please, please don't build anything on this beach! Leave it wild for everyone to enjoy." From Rust to Roadtrip
Sazani Island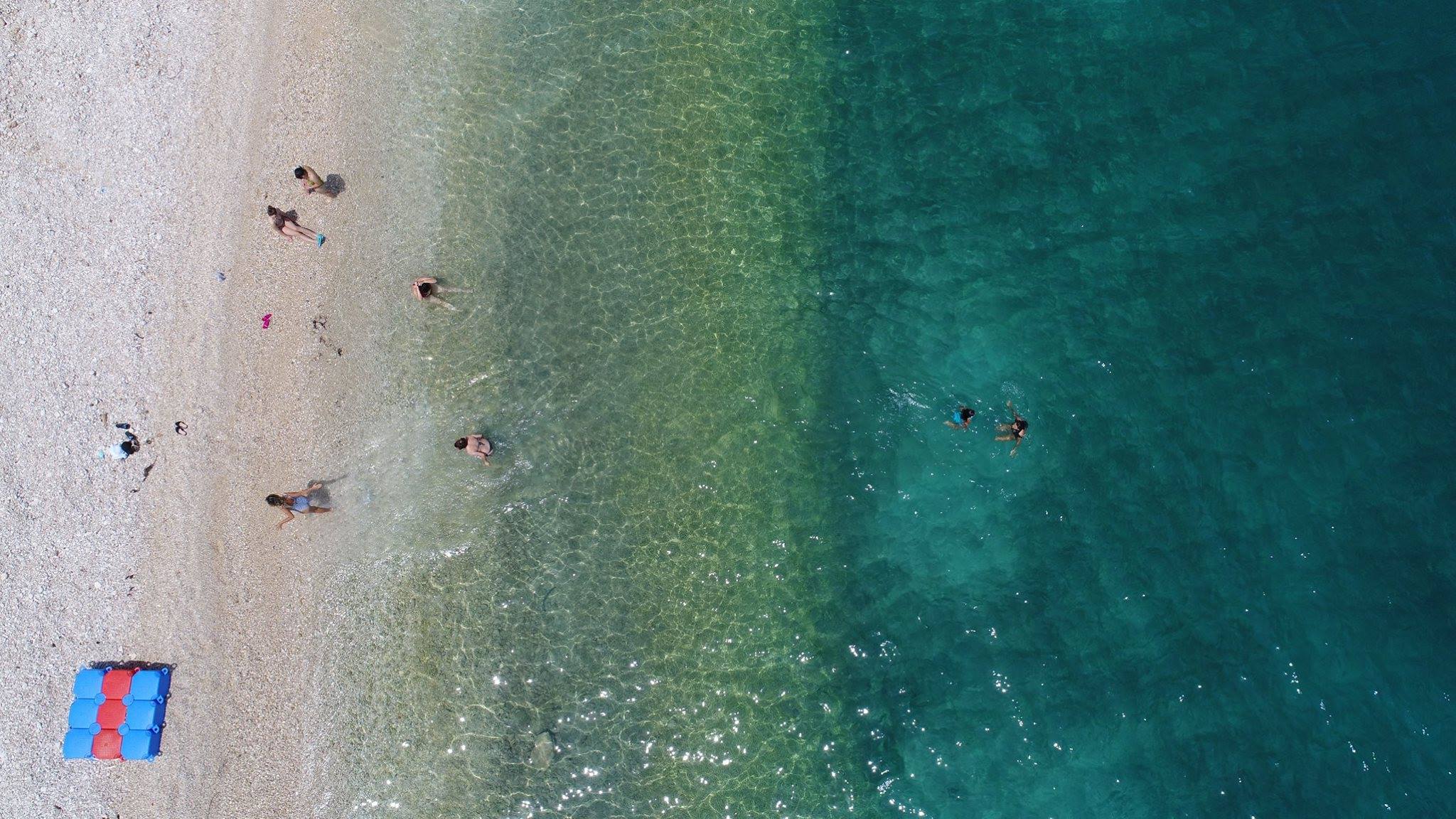 Photo Credit: Aquamarine Adventure (Facebook)
Besides its history, the island aims at attracting visitors interested in eco-tourism. The island has been a strategic site since the Roman period, thus it hides numerous archaeological values. The island has historical traces from the first and second world wars. Meanwhile, along with Pashaliman, it was one of the most important military bases in the Mediterranean Sea during the Cold War. There are about 3,600 bunkers and tunnels on the island that were built in case of nuclear attacks. All these facilities and the rich biodiversity of the area will attract numerous visitors.
"If you get the chance, visit, quiet and much cold war history." Howard
Palasa Beach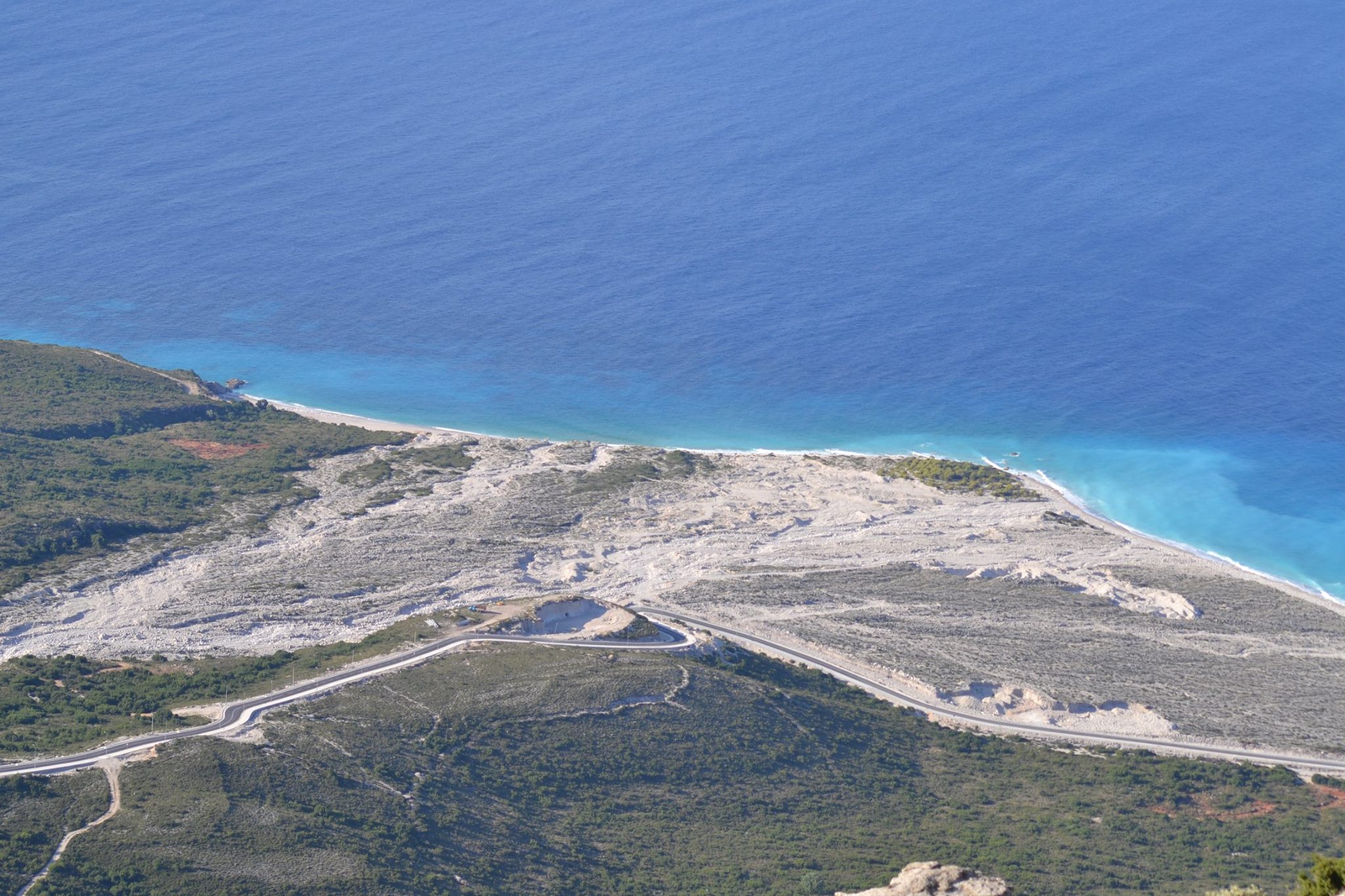 Photo Credit: AZM Vlora (facebook)
"Beautiful beach, crystal clear sea and far from the chaos of the rest of the coast. This if you look towards the sea because on the hill they are building a giant luxury resort. A small jewel ruined forever by arrogant building speculation. Probably we were there in the last summer of relative tranquility. Such a pity." Elisabetta
The Cave Beach close to Gjipe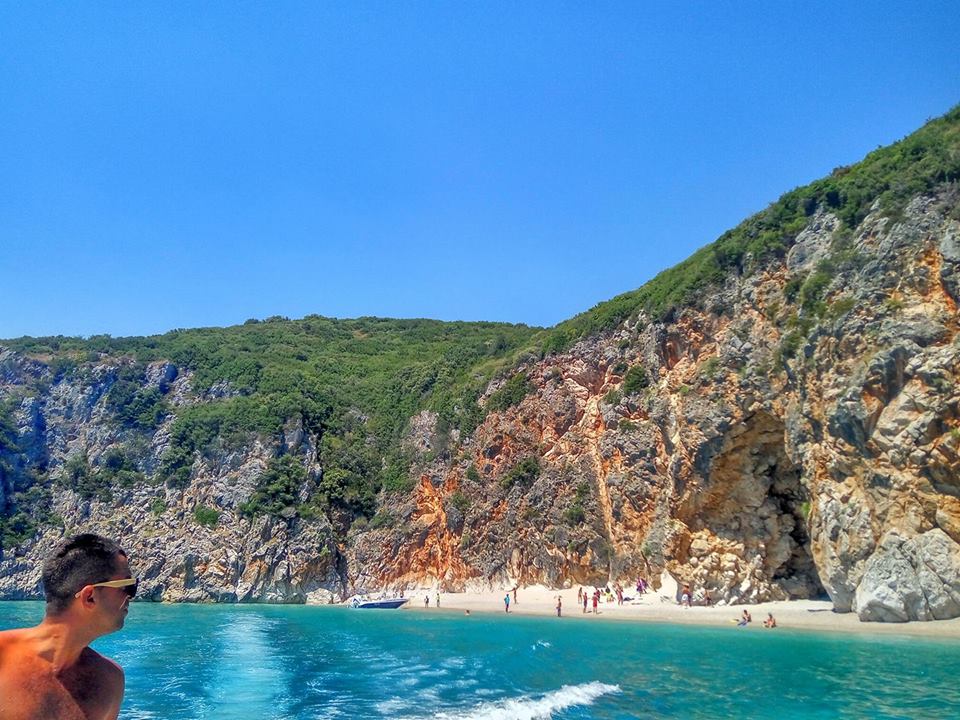 Photo Credit: Alban Hasanaj (Facebook)
"Very attractive beach for cave divers, scuba diving and etc. Must visit." Marjan
Aquarium Bay, Jali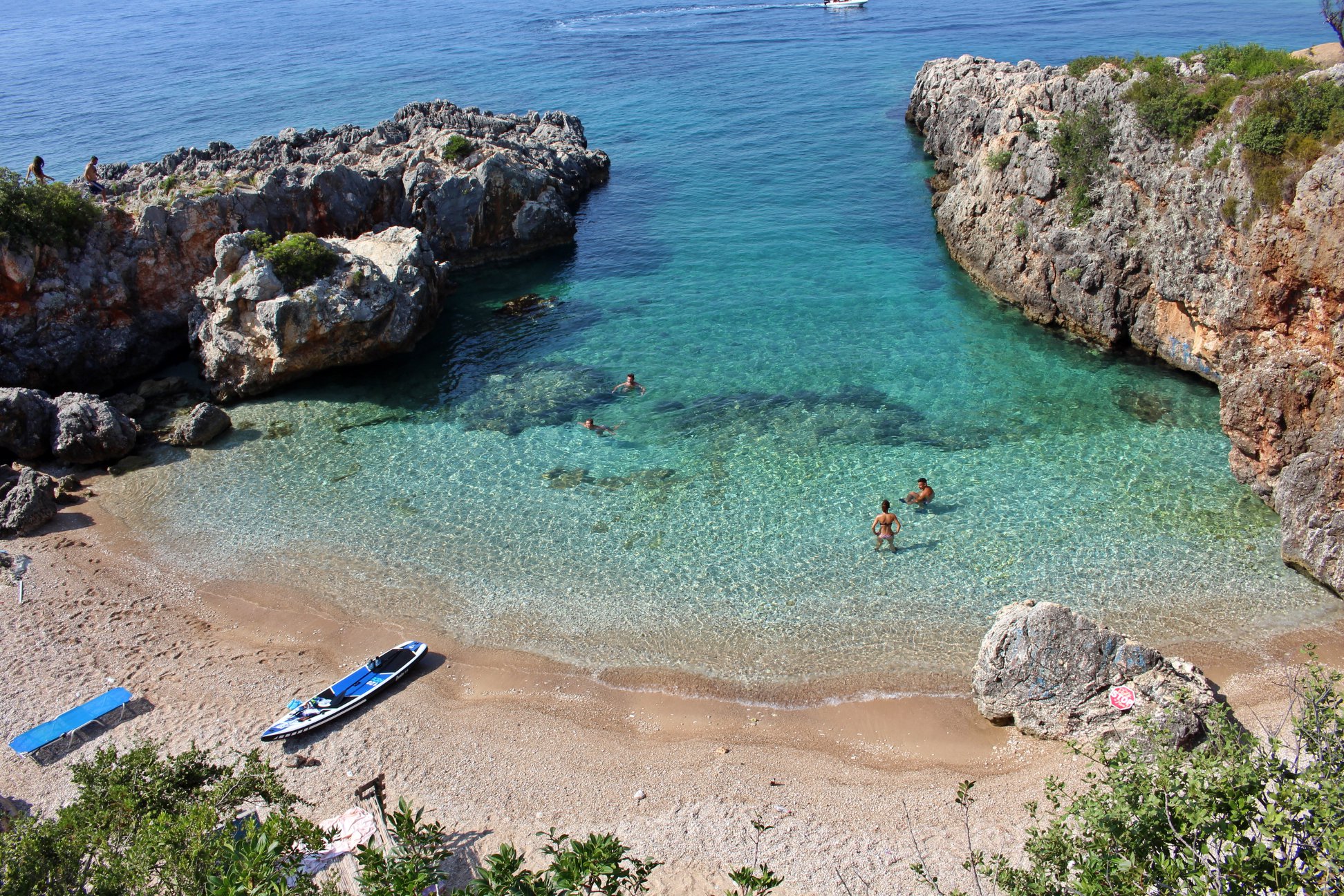 Photo Credit: Lakatos Peter (Facebook)
"This was one of the most beautiful beaches I have been to. Very secluded and only saw a few other people during the entire day. Unfortunately, there has been quite a bit of littering as in other parts of southern Europe. You can get from the northernmost part of Jali Beach by walking along a marked but slightly rough trail. It took me approximately 10-15 minutes." Michel
Porto Palermo Beach

"Most amazing beach! Near an old castle, with a perfect view and protected from the open sea. Very romantic and family-friendly. Suitable for children." Iv
Bunec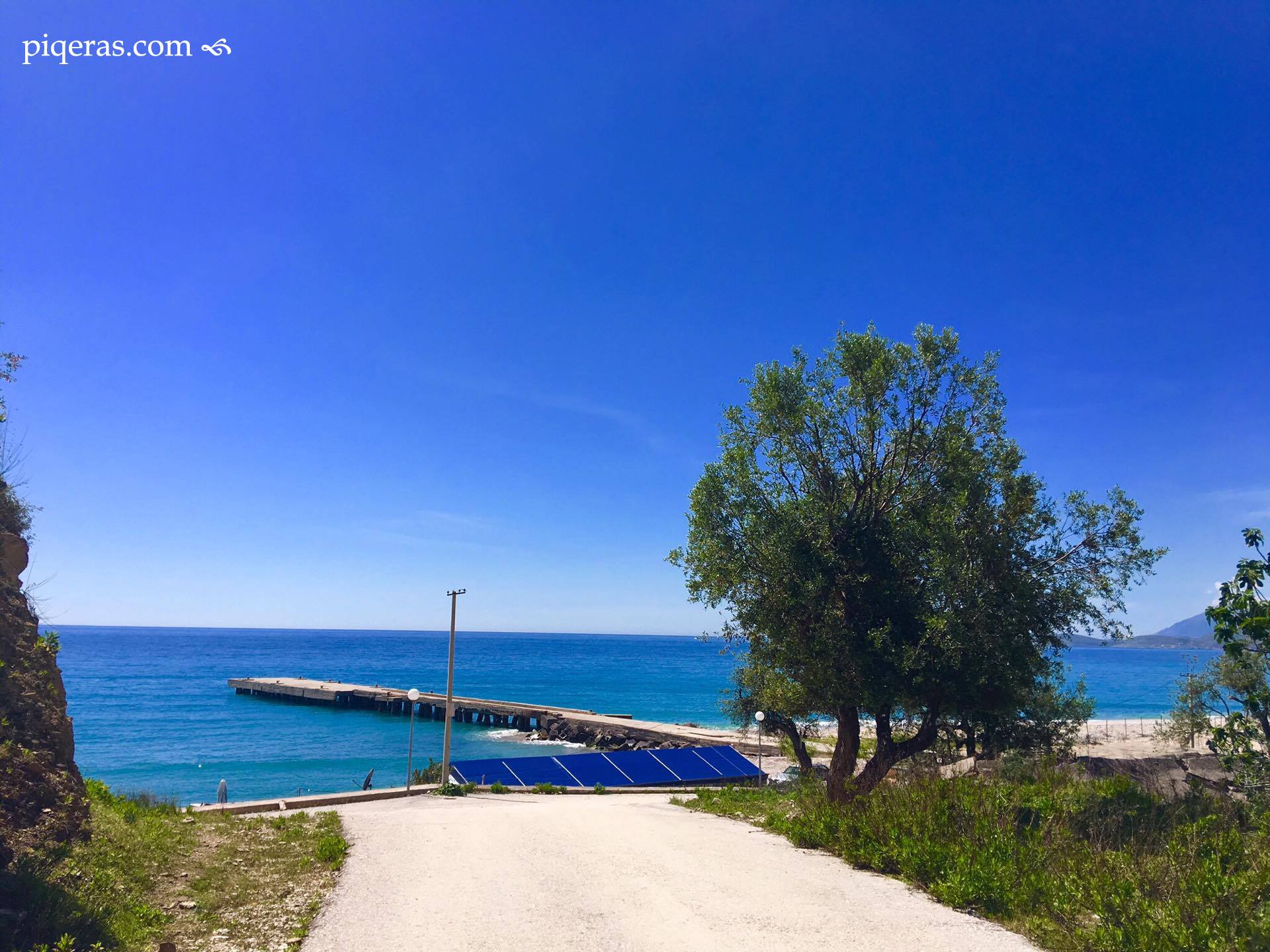 Photo Credit: Piqeras.com
"The beach is very pretty and the water transparent like many beaches in the area. The road, however, is much damaged to access the site." Matthieu
Lukova's Coast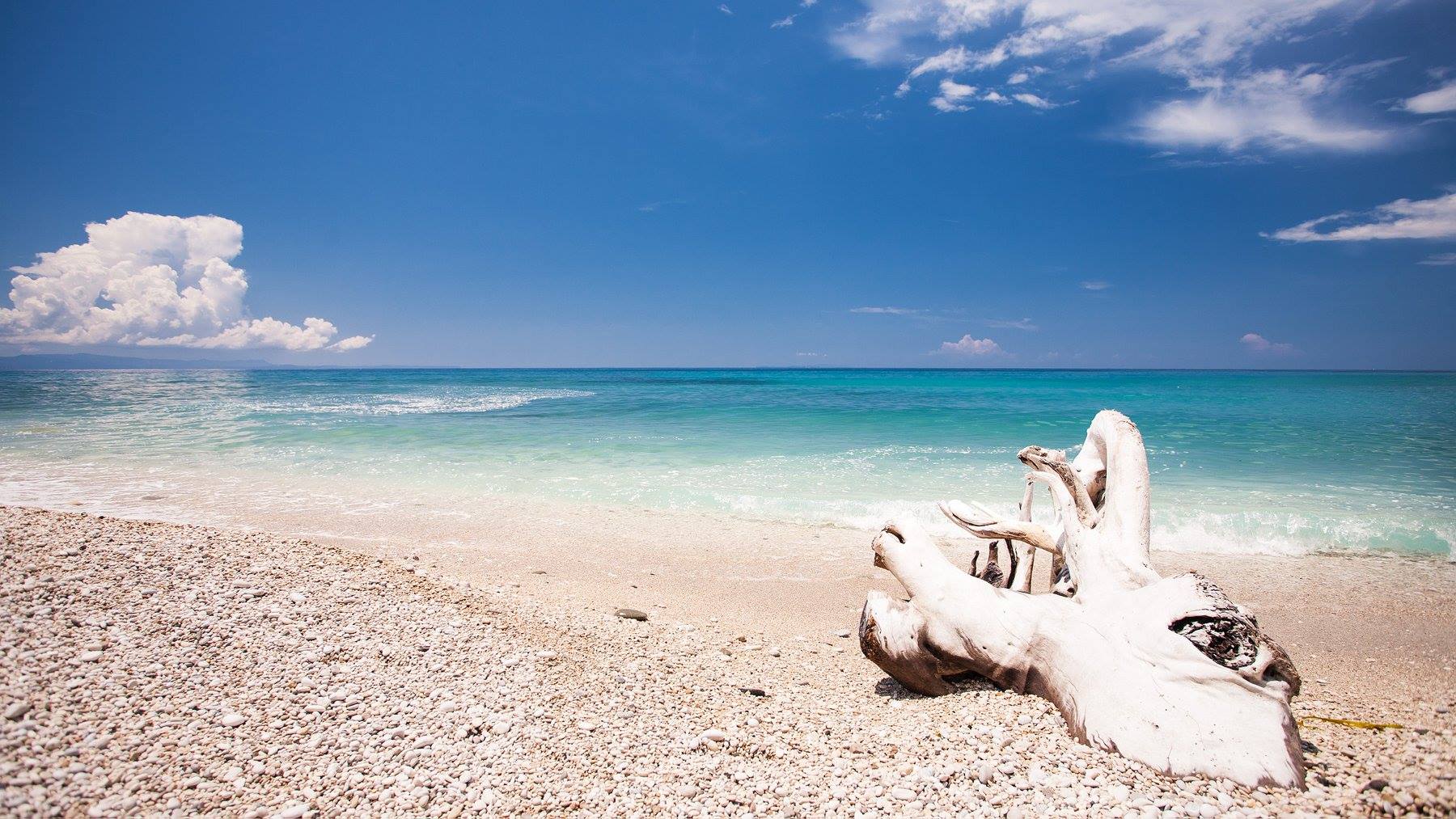 "Quite, beautiful beach. Water is extremely clear. The best one I've seen so far in Albania. The only downfall is there is no real free beach, you have to pay for umbrella-1000lek for big one +4 sunbeds." Plamen
Krorezi Beach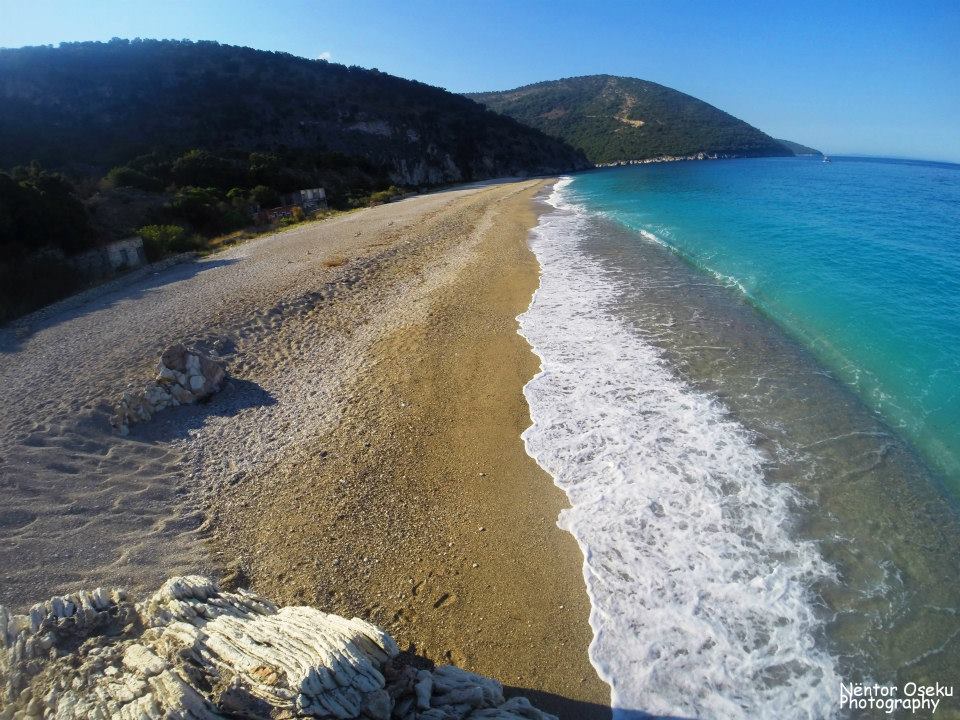 "Incredible great beach which can only be reached by boat. Very clean. Sunbeds and umbrellas can be rented. A restaurant is available. On request I got the contact from the taxi boat Saranda had made a tour there about 4 hours absolutely fantastic experience for 25 € per person." Martina
Kakome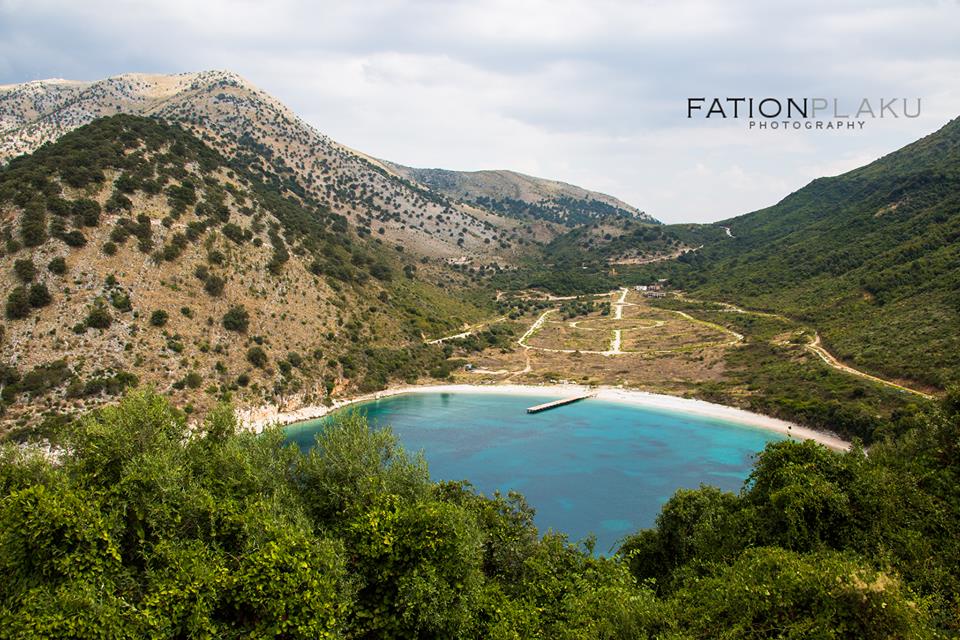 "Remote, quiet, enchanting… be prepared for a rough drive down a steep gravel road (for maybe an eighth of a mile), there is a gate and they charged us 1,000 Lek, we spent all day exploring, swimming, relaxing…" Ken
The Great Bathing Bay in Saranda North
A tourist decided to pin this beach in the map under Tolle Badebucht or a Great Bathing Bay
It is located some 15 minutes' walk further north from the pin on Google Maps. It is a secluded wild beach that looks like the former Pllaka Beach that was destroyed by private businesses.
"After passing the rubbish dump passageway you are rewarded with beautiful views and a quiet walk along an easy dirt road track. It's worth the walk to be swimming in a bay and walking around the coast pretty much to yourself." (Zoe Van Mill)
Itan Kryeziu Beach
"I recommend it to those who want to take a break from the hustle and bustle. A very calm beach. About 2-3 km from Saranda towards Ksamil. Very steep access, few people, very clean pebble beach." Piotr
The Doves' Cave

There are two beaches by this name in Saranda
One is located close to Pasqyra Beach, while the other can be reached through a steep dirt road that starts at Manastiri Beach. The place is not on the map, but the locals say that the pebble beach is the real Dove's Cave.
The second offers an amazing view over the Ionian Sea.
"My favorite beach in Albania. The drive is largely off-road. Parking is a short but steep rocky walk away from the beach. The beach is a sandy one. Calm and clear waters. Perfect view." Michael
Invest in Albania
Read Also: Top 15 Best Beaches in Albania
Article Photo: The doves' cave