TIRANA, June 30
A heatwave is underway and expected to persist for more in Albania. There are endless places in the country where people can go in order to escape the heat. While most think of the Adriatic coast or the appealing southern Riviera, there are many others searching for adventure and overlooked destinations.
One of these places is Gradeci Canyon. It is located in the northeastern part of Corovoda, a city near Berat, UNESCO World Heritage Site. The canyon can be found in the middle course of Corovoda River, at 250 meters above the sea level. For millions of years the weathering and erosion processes created this attracting gorge.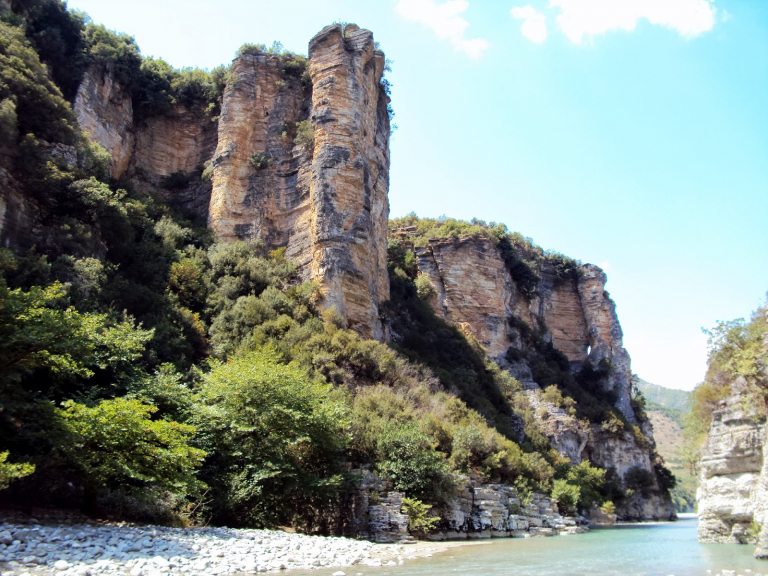 The canyon used to be an underground karst landform where the river flowed, but as the roof collapsed the canyon was created.
The canyon is about three km long and its depth varies from 100 to 200 meters. Meanwhile, the width varies from ten to 15 meters and is some narrow sectors it is two-three meters. The bottom relief is crooked with deep water pools and massive rocks detached from the canyon walls. All these increase the difficulty of passing through the canyon on foot.
Gradeci is home to an interesting karst aquatic ecosystem.
This natural monument has scientific, cultural, ecological, and tourism related values. There are sections in the canyon apt for rock-climbing.
Gradeci Canyon can be reached by car through Corovoda-Gradec rural road. Another interesting destination in the area is Pirogashi Cave, which is not completely explored.
News Source: ATA