TIRANA, May 1
The latest statistics for the first quarter of 2019 (Q1) indicate that cultural tourism continues to register a steady increase compared to 2018. The quarterly report on culture published by the Albanian Institute of Statistics (INSTAT) offers insights into cultural tourism and key trends for both domestic and international travelers.
The number of visitors to museums in Q1 2019 was 25,916 or 5.9 percent more than in 2018.
Year-over-year data confirm that archeological parks have drawn a higher number of visitors.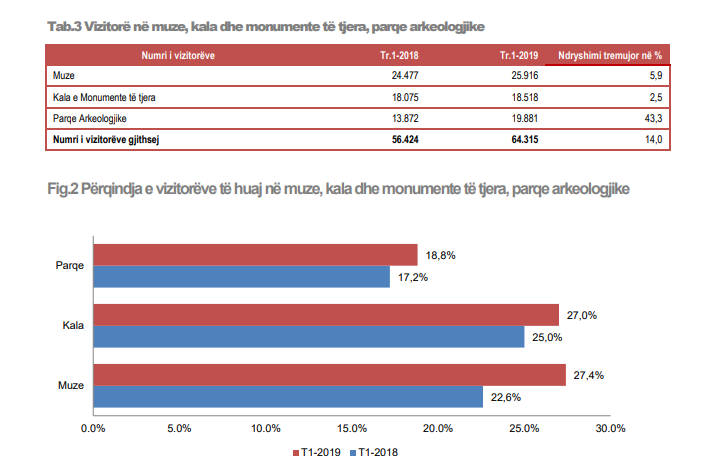 The archeological parks of Butrinti, Apollonia, Finiqi, Oriku, Bylis, Amantia, Antigonea, Shkodra, and Lezha welcomed 19,882 visitors or 43.3 percent more people compared to the first quarter of 2018.
Meanwhile, castles and other monuments of culture welcomed 18,518 or 2.5 percent more visitors in January – March 2019, compared to the same period of 2018.
Regarding international visitors, their visits to museums, parks, castles, and other monuments across Albania increased by 27.4 percent during Q1. The data also show that museums were the favorite cultural sites for international visitors, followed by castles and archeological parks.
Read also: Top 10 Most Popular Castles in Albania
Spiritual Albania, Top Destinations You Shouldn't Miss
Source: INSTAT
Photo Credit: Ardian Fezollari