TIRANA, August 1
Albanian women outlive men with a difference by 3 years. According to the report published by Eurostat, on Thursday, 25 July 2019, titled 'Life expectancy at birth in the EU, men vs. women', in 2017,  the life expectancy in Albania, for men was 77.1 years and for women 80.1 years. Whereas, the life expectancy on average in 2017, in Albania, was 78.5 years.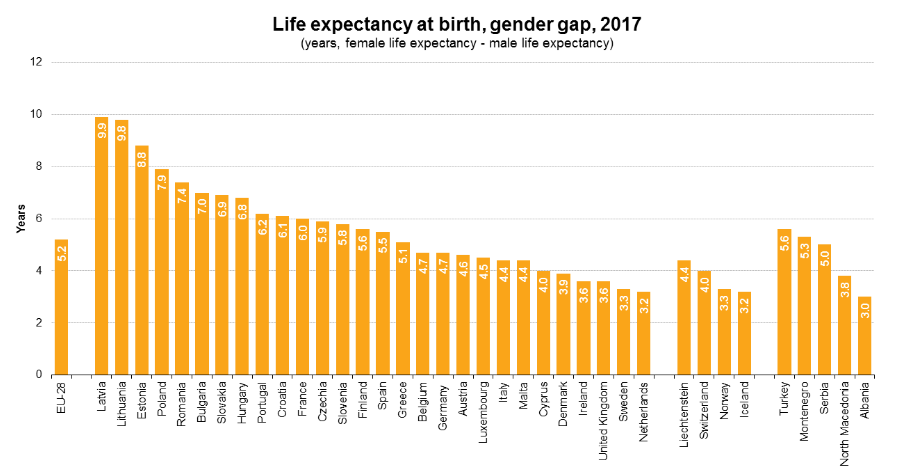 Whereas, the life expectancy in the European Union countries (EU) was estimated to be 80.9 years in 2017, reaching 83.5 years for women and 78.3 years for men, a difference of 5.2 years on average. In all EU countries, life expectancy at birth is higher for women than for men, although the size of the gap varies noticeably. The largest differences between the sexes are in Latvia (9.9 years), Lithuania (9.8 years) and Estonia (8.8 years). The smallest differences are in Sweden (3.3 years) and the Netherlands (3.2 years).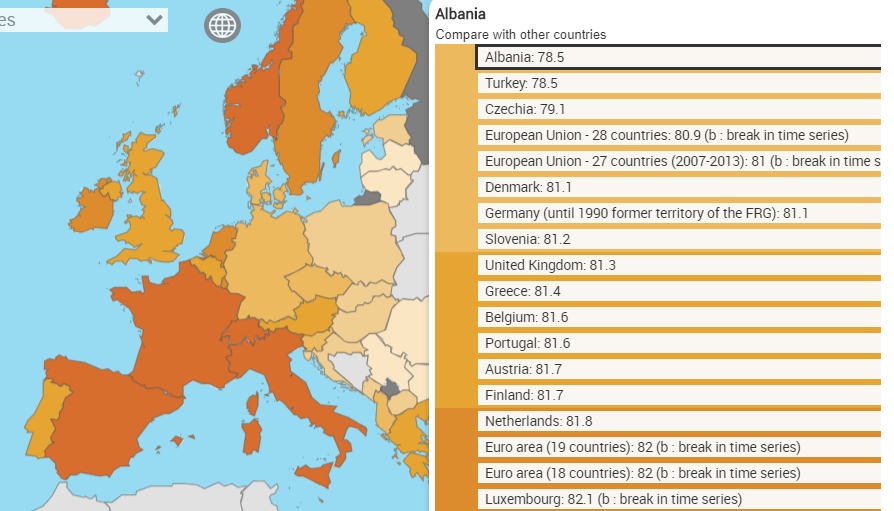 Albania has the lowest gap between women and men, regarding life expectancy in the Balkans region, followed by North Macedonia (3.8 years), Serbia (5 years), and Montenegro (5.3 years).
Source and Photo Credit/ Eurostat
Read also: More than 58.000 Albanians Acquired an EU Citizenship in 2017
EU Gave Residence Permits to Almost 52.000 Albanians in 2017