TIRANA, July 24
In 2017, more than 825.000 people acquired citizenship from the EU member states, from these 58.853 were Albanians or 7% of all citizenships granted by the EU. According to a report by Eurostat titled Acquisition of EU citizenship on Tuesday, July 23, Albania, India and Morocco  are among the top three countries who acquired an EU passport during 2017.
Greece and Italy were the two countries who granted most citizenships to Albanians in 2017 (50.6% and 46.1% respectively). Italy and Greece were the first two EU member states that not only opened the doors to Albanians at the beginning of the '90s but now they are the top countries who are giving full rights to Albanians who work and live in these countries.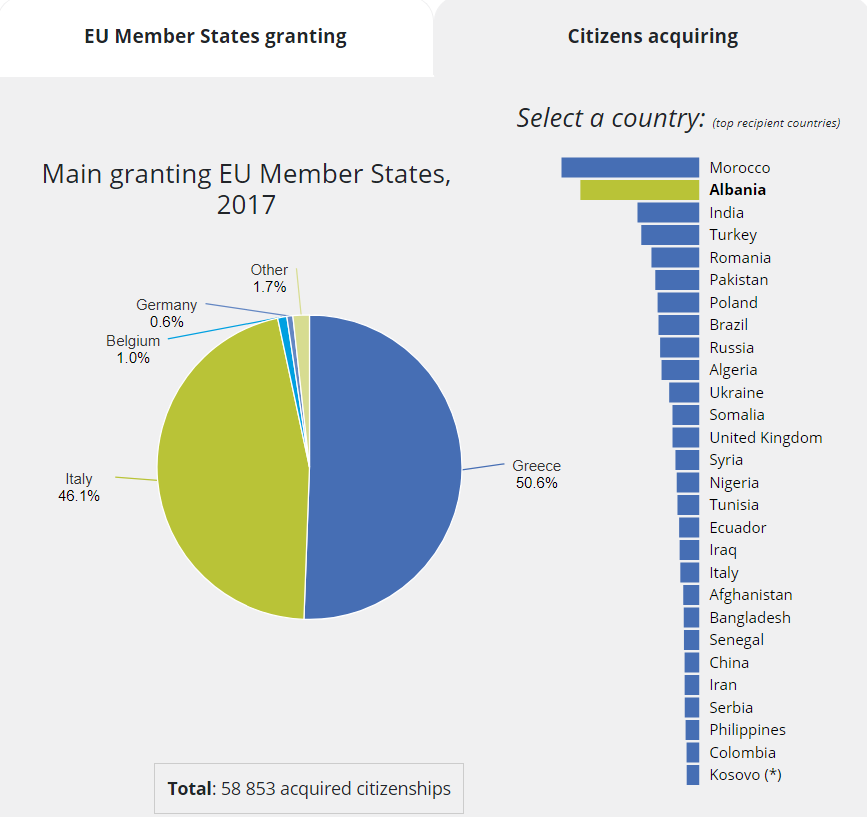 The third country, member of EU who granted citizenship to Albanians in 2017 is Belgium, even though the number is very small (only 1%). Belgium gave citizenship to 571 Albanian emigrants in 2017, whereas on the fourth spot is Germany (0.6%).
In total, from 2002 until 2017, were given citizenship to almost 391.000 Albanians who live and work in the EU countries, which is a record in the Balkans. Out of 1.2 million Albanian migrants living in the EU until 2015 (in 2015 it began the second phase of immigration for Albanians), it is estimated that approximately 305.000 Albanians acquired an EU citizenship, including the second generation born to Albanian emigrants.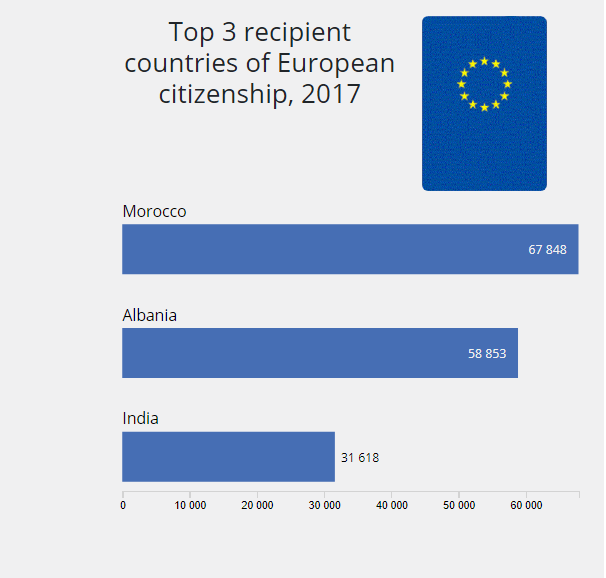 Since, 2008 more and more Albanians gained an EU passport, culminating in 2016 (67.600) and in 2017 (almost 58.900). In 2017, the EU countries who granted more citizenship to immigrants coming from non-EU countries, were Italy (18%), United Kingdom (15%), Germany and France (14% each), Sweden and Spain (8% each).
 Source/ Eurostat, Monitor.al
Read also: Diaspora and Migration Office to Open in Every District