TIRANA, July 10
The Albanian Development Fund (ADF) has started the reconstruction of the Mosaic of Tradition in Shiroka, Shkoder county. This process consists of the placing of the special tiles on Shiroka's square, whose mosaics are inspired by the traditional motives. At the same time, there will be work done on the platform of the lake Shkodra, and in the area where people do picnics. A parking spot will be built too, to facilitate the people who have cars and come to the village for recreation.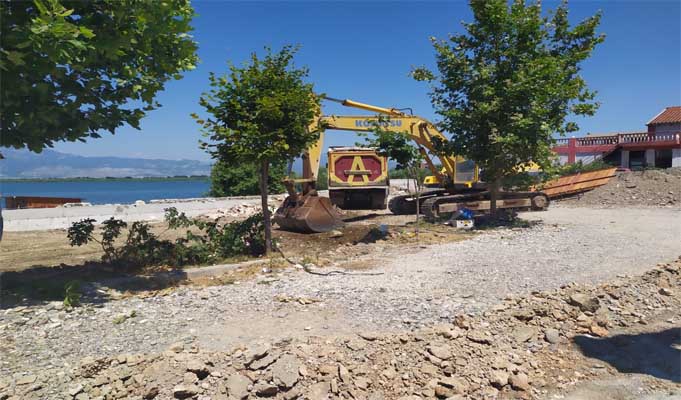 According to the official notice posted on the website of ADF, the reconstruction will cover an area of 20.000 m2 and other 2000m2 regarding the buildings' facades near the square. The investment will consist of the decoration with stones and woods, lighting system, placing traffic lights and greenness.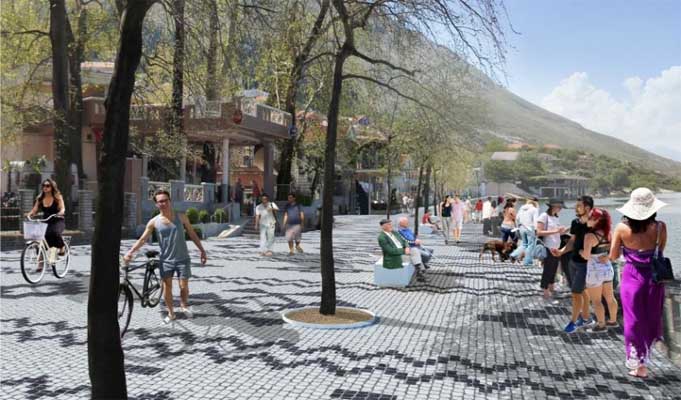 The reconstruction of the square of Shiroka is a project that is expected to be joined in the future with the other project related to the reconstruction of the western shore of the Lake Shkodra. The investment aims to turn the village of Shiroka into an important recreational, cultural and tourist center, urging activities that take place near the lake and to renew the history and tradition of the area.
Source and Photo Credit/ ADF
Read also: Alternatives for Sustainable Development of Berat and Permet Unveiled