TIRANA, March 3
Caves all around the world attract millions of tourists and fans of great outdoors, nature and history. Even in Albania cave tours are turning into a great option for adventure-seekers. Meanwhile, cave tourism allows local communities to diversify their sources of incomes.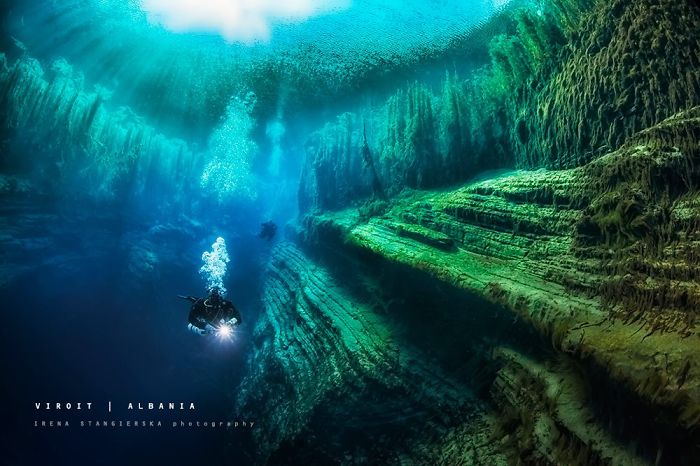 Albania is home to numerous caves both underground and underwater,  that can serve for tourism purposes. More than 30 large caves are found only in Shkodra region.
Numerous visitors have explored Pellumbas Cave, also known as the Black Cave. It is an archaeological site situated 25km away from Tirana, on the left side of Erzeni River canyon. The cave is 300 meters long and its width varies from 10 to 35 meters while the height varies between 15 and 40 meters.
Other caves are found in Tirana, such as Vali in Biza area, Shpella e Mire in Brar, etc.
Another interesting option for the fans of caving tourism is Pirrogoshi Cave in Radesh village of Skrapar. This is the largest cave in Albania. It is located 3 km away from Corovoda city on the northern part of Gradeci Canyon.
In the meantime, some other caves found all over Albania are Leke Peta's cave in Kurvelesh, Neziri Cave in Mat, Kreshmoi Cave in Konispol, Doshi Cave in Miredita, the Black cave in Nikaj mertur and many others. Most of these locations can be visited by tourists, but there is much to be done in terms of infrastructure and touring guides. Many caves are not completely explored while others need roads and specialized guides.
However, there are many tour operators that organize visits to caves all over Albania and try to promote them among Albanian and international Tourists.
News Source: ATA
Photo Credit: Gjergj Marku