The launch of "Colours of Albania" photo competition in Instagram has made us familiar with stunning photos captured in the most beautiful places in Albania, especially in the Albanian Riviera, whose existence we might not have even known before.
More than 6000 photos have been shared in Instagram on account of Colours of Albania competition where Instagram users became automatically contestants of this competition since the first days of May 2015 only by adding the #ColoursofAlbania hashtag in their photos – the competition is due to close on July 31 of this year.
Most of the photos have been captured by amateur photographers with their smartphones or other devices while some others have shared professional photos, masterpieces that are being used as "ambassadors of tourism" in social media, mostly in Instagram and Facebook.
The best photos are captured from professional photographers which in the best case are also passionate hikers and alpinists that explore and visit Albania often.
invest-in-albania.org has made a list of the best photographers which are currently participants (or not) at the Colours of Albania competition, based on their professionalism in capturing the best views and moments of the Albanian nature.
Here is the list:
(The ranking is random – not based in any specific indicator) 
Nëntor Oseku
Fation Plaku
Julian Karriqi
Lorin Canaj
Dritan Zaimi
Ina Myrtollari
Nëntor Oseku is an already known hiker and traveller who has become a reliable source of information regarding the virgin and unvisited places throughout Albania for many local news websites in the country. He goes on two-day tours in different parts of Albania, with friends or touristic agencies, associations or communities. Here is an interview we had with Nëntor and a list of best beaches he compiled lately.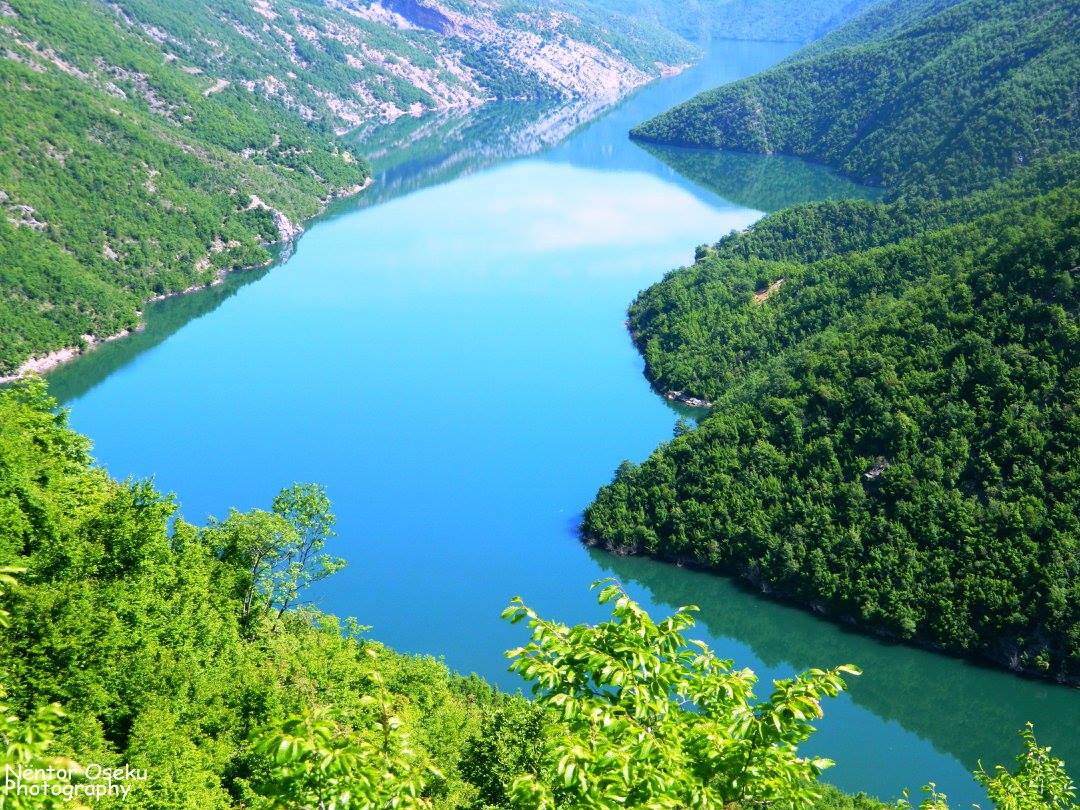 Koman Lake, northern Albania 
Photo by: Nëntor Oseku
Fation Plaku is a very known alpinist in the country since he was part of the first Albanian team of alpinists which visited Mount Everest on May 25 of 2012. After returning to Albania, he opened an exhibition of 100 photos captured during the journey of the Albanian team to Mount Everest. This was the first time that the Albanian flag rose at the highest peak of the world, a historic day for our national flag.
"Rana e Hedhun" beach in Shëngjin – Lezhë
Photo: Fation Plaku
Julian Kariqi is a Colours of Albania contestant, one of the most known already among other contestants for his professional and high quality photos captured in the Albanian Riviera, in different Albanian cities and other places throughout the country. He is more focused in taking photos of colourful moments where nature and people blend, especially in the sunset. His photos share an optimistic point of view about Albania in general.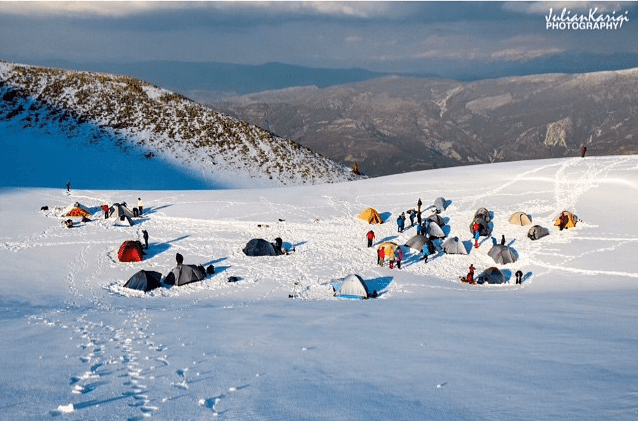 Nëmërçka Mountain
Photo by: Julian Kariqi
Lorin Canaj is another participant at Colours of Albania competition, a lawyer, photographer and traveler, as he quotes in his Instagram account description. Despite living abroad, Lorin is passionate about the Albanian nature and its beauties, as he possesses a vast collection of stunning pictures captured in the country. His photos show the wild and true nature of Albania since he focuses in the original beauty of nature solely.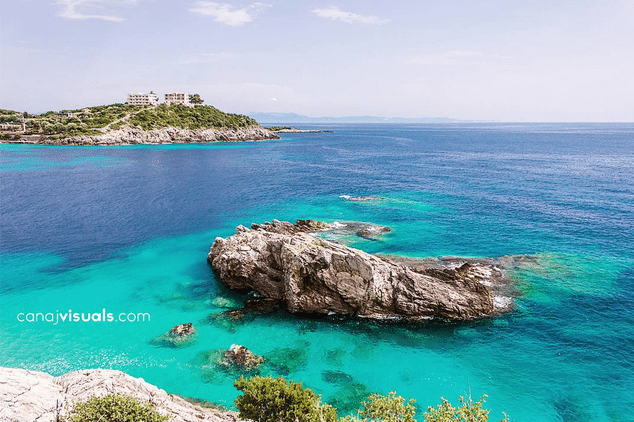 Jala Beach, southern Albania 
Photo by: Lorin Canaj
Dritan Zaimi has been sharing his photos captured in Albania on behalf of Colours of Albania competition since months. If you visit his Instagram account, what you'll see is a numerous amount of flowers and natural habitats of Albania. His obsession with flowers, his own portrait and photos with his friends, makes him a sympathetic contestant of "Colours of Albania".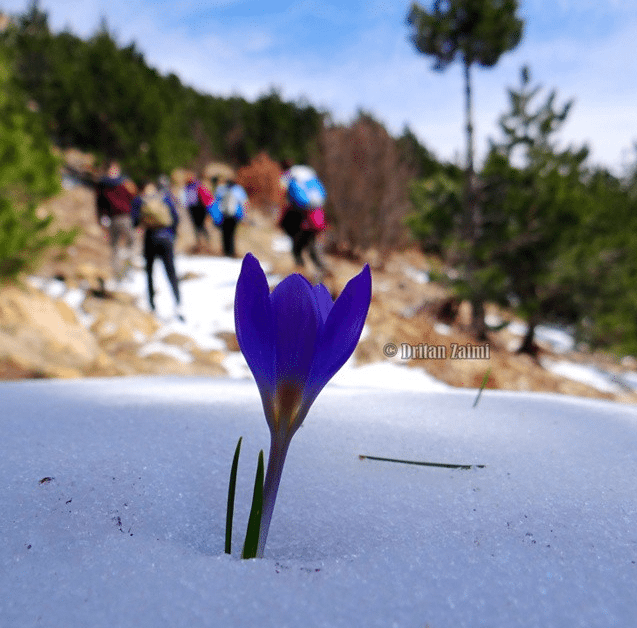 Flower blossoming in a land covered by snow
Photo by: Dritan Zaimi
Giti Kolasi is mostly focused in capturing "his memories, journeys and beautiful spots of his country" as you can read in his Instagram account. Recently, he has published several wonderful photos of the Albanian nature, mostly villages and animals. Giti has also some beautiful photos captured in the Albanian Riviera, Albanian architecture style, ect.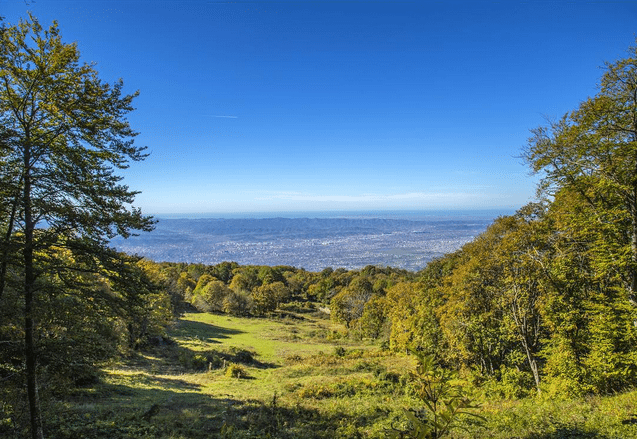 Dajti Mountain, Tirana
Photo by: Giti Kolasi
Ina Myrtollari is "an archaeologists and traveler" as she describes herself in her Instagram account. The photographer is more focused in taking photos in the Albanian Riviera since her Instagram account is dominated by the blue color of the Ionian sea. Ina has been an important contributor at Colours of Albania competition.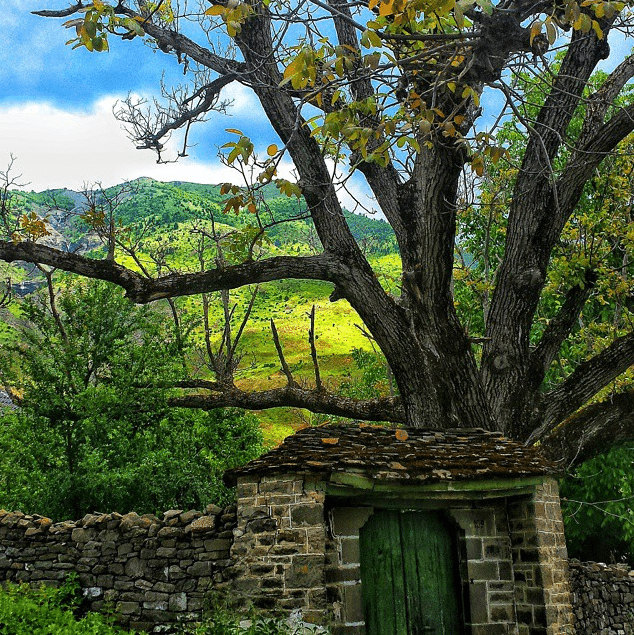 Abandoned house in Kolonja area
Photo by: Ina Myrtollari
Article by Alketa Halilaj, Editor in Chief – invest-in-albania.org