TIRANA, June 11
Skanderbeg's Castle at Rodon Cape, 58 km away from Tirana, will undergo a restoration project.
The Institute of Cultural Monuments (IMK) drafted a project that received approval by the National Restoration Council. The plan consists of conservation and restoration works.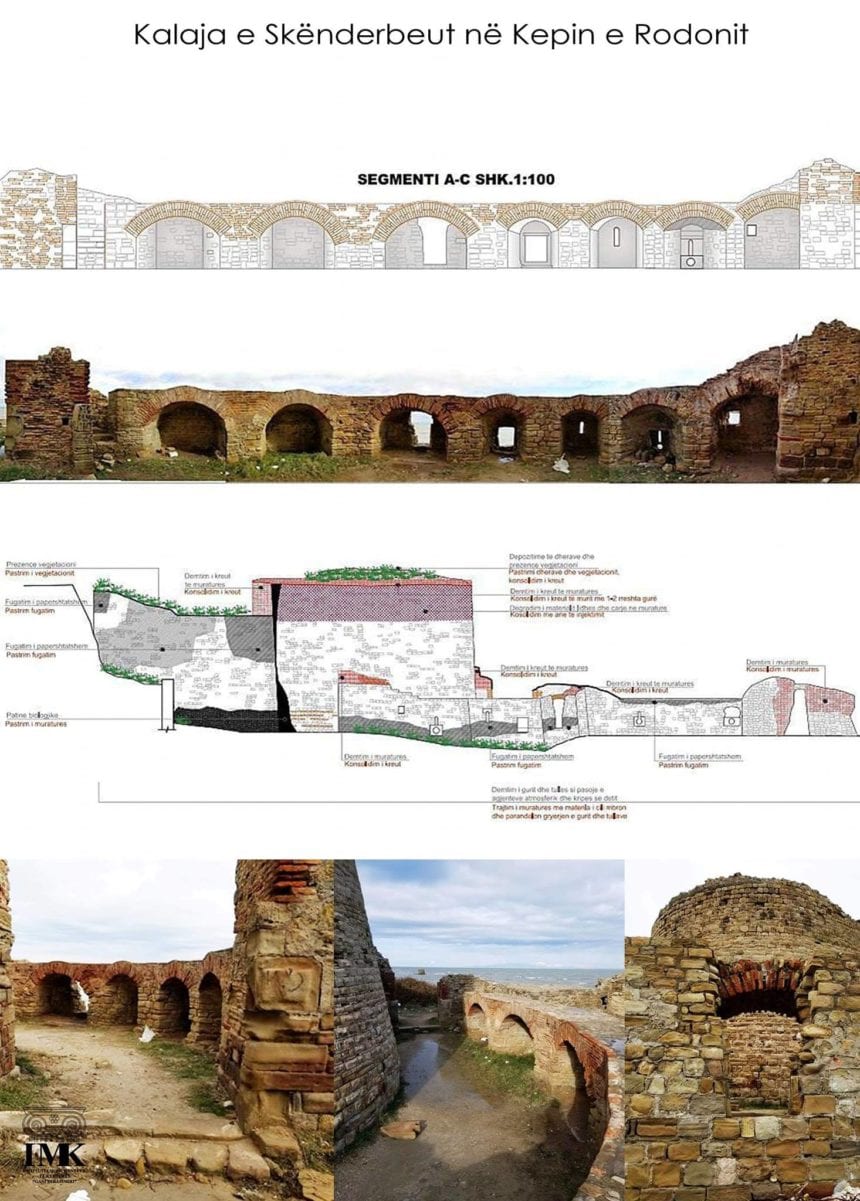 Skenderbeu's Castle is located at Rodoni Cape, 58 km away from Tirana, a strip of land in the Adriatic Sea that divides Lalzit Bay from Rodoni Bay. Prince Karl Topia aimed at building a shipyard in the Cape area, while the Albanian National Hero Scanderbeg built a castle in order to have access to the Adriatic Sea.
The construction of the castle began after the first siege of Kruja in 1450, and it was completed around 1452. The surrounding wall was 400 meters long. By 1500 the castle was seized by the Venetian troops. A considerable part of the walls sunk into the sea water.
Now, it's possible to visit the external walls on the right side of the Castle. A major problem in the area is caused by garbage, junk, and tons of plastic that are washed ashore by storms.
Reading suggestions:
Top 10 Most Popular Castles in Albania
Tourism and Investment Opportunities in Lalzi Area
Photo Credit: IMK