TIRANA, June 14
'When Walls Speak was the theme' of the urban art festival that is transforming urban architecture in Tirana into building-sized pieces of visual storytelling.
The second edition of MurAl Fest Tirana, an international public festival that celebrates creativity the democratization of urban art was concluded in the Albanian capital city. The festival that took place on 1-8 June brought together 18 street artists from Albania, Italy, France, Argentina, Greece, Colombia, Spain, Portugal, Romania, England, the US, Poland, and Uruguay. The festival aims at giving continuity to images that express the social human values, and by respecting the multicultural identity of the artists and that has for the main protagonist the capital city.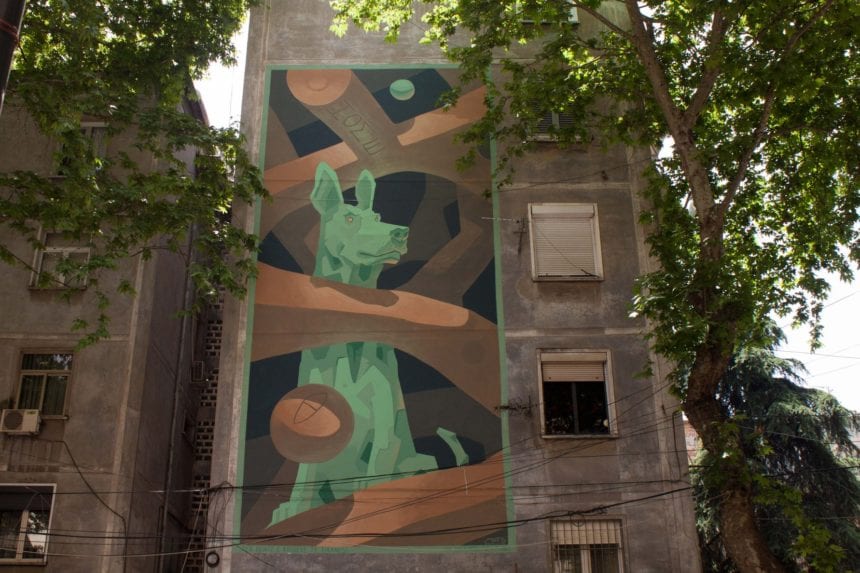 "The mural we did during Mural Fest Tirana is dedicated to the stray dogs of the city. The problem of homeless animals is very visible in Albania, on the one hand, a big population of dogs in the streets, on the other controlled breed puppies in pet shops for sale.
The posture of the dog for us is monumental, a bit like all the statues of the political heroes. We wanted to make them more visible, more important and our goal was to bring more attention to the significance of adoption.
The colors we have chosen are corresponding to the place where the wall is situated. Surrounded by trees, one of the main streets of Tirana – Myslym Shyri, gave us the awesome context for the mural and it influenced the tones of colors we decided to use," Mots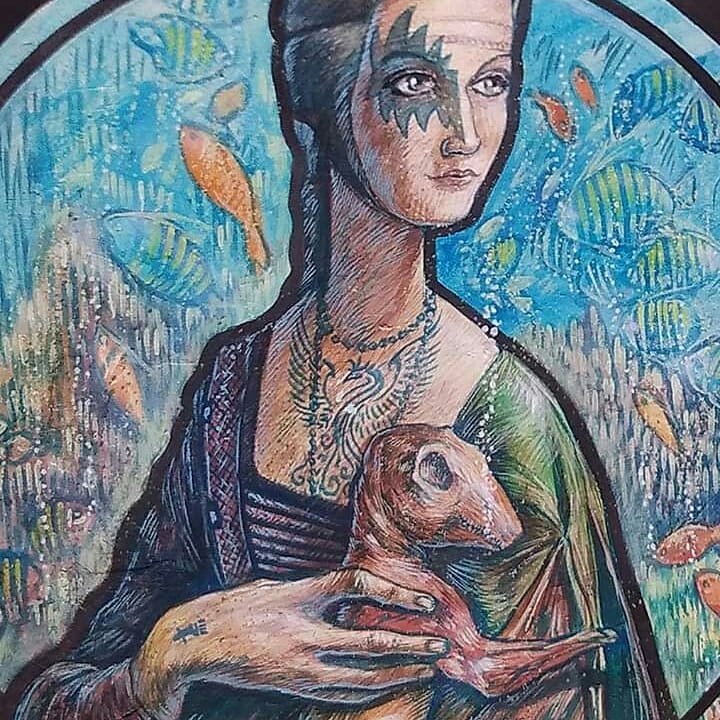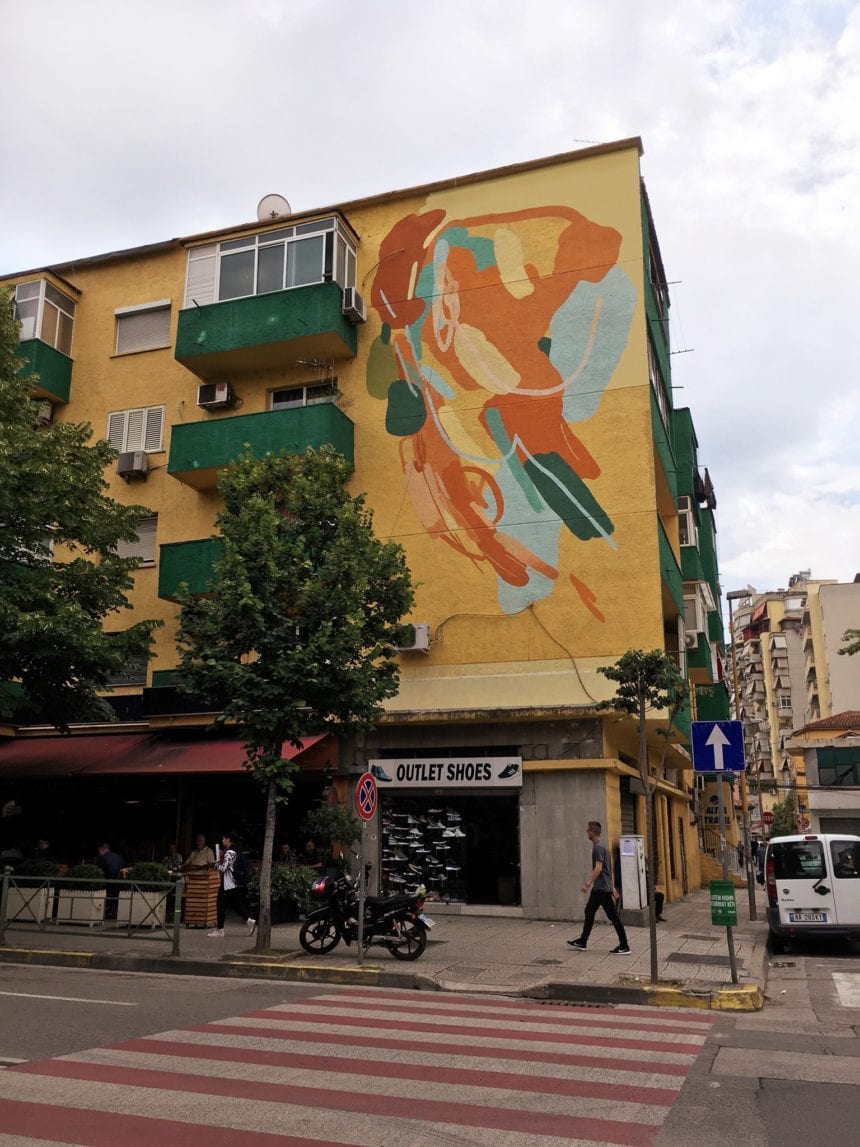 Freedom is Nulo's main motivation when painting, thus the artist believes that everyone can paint.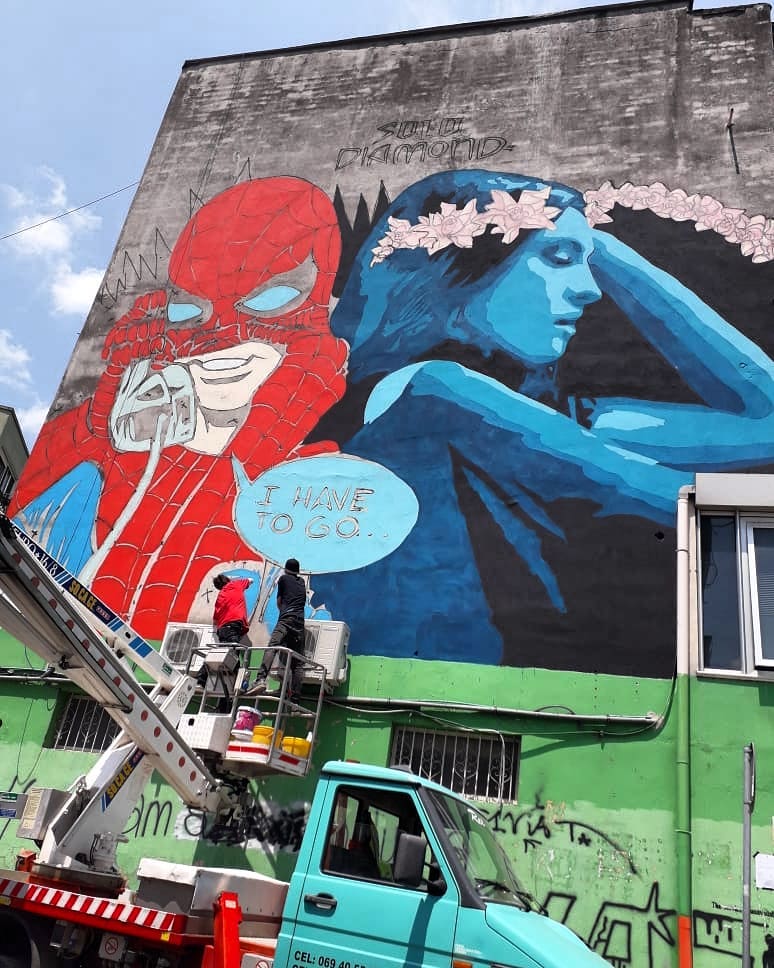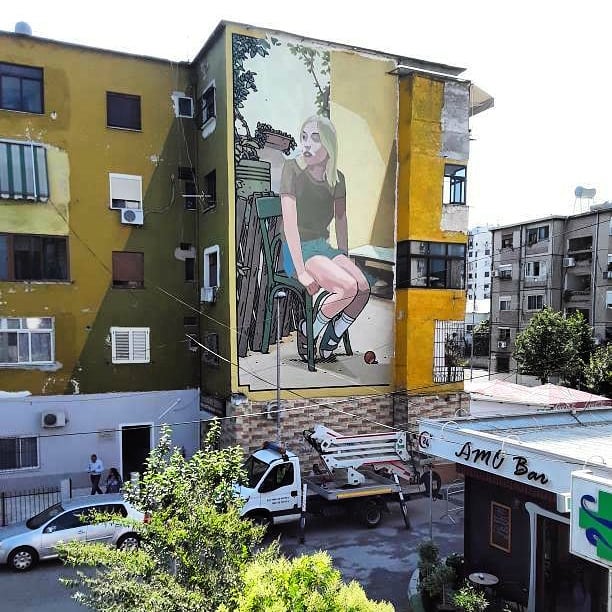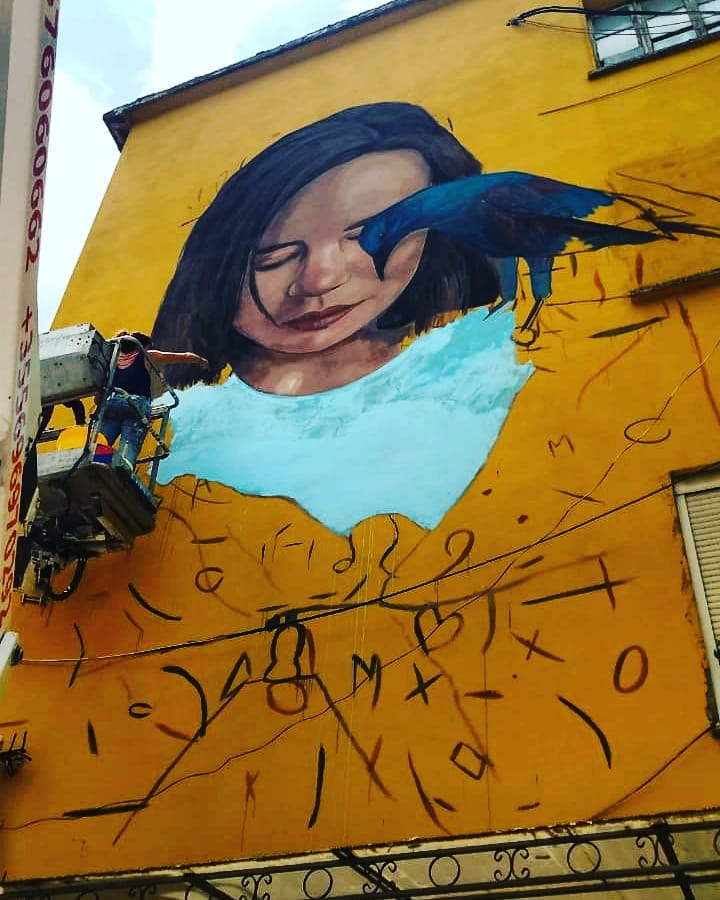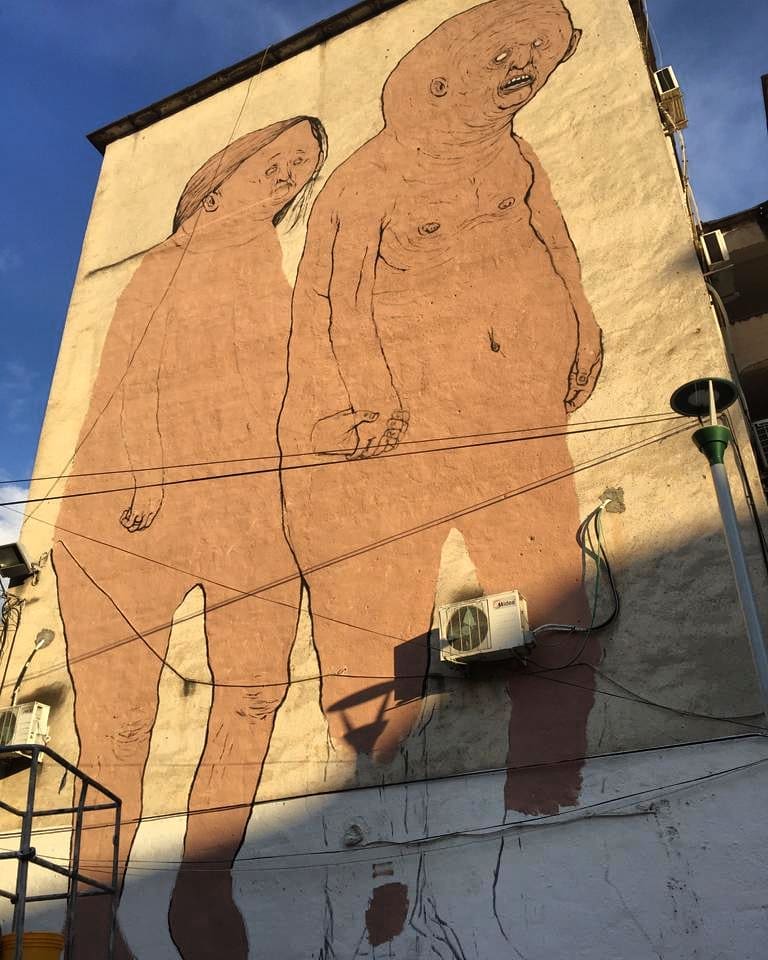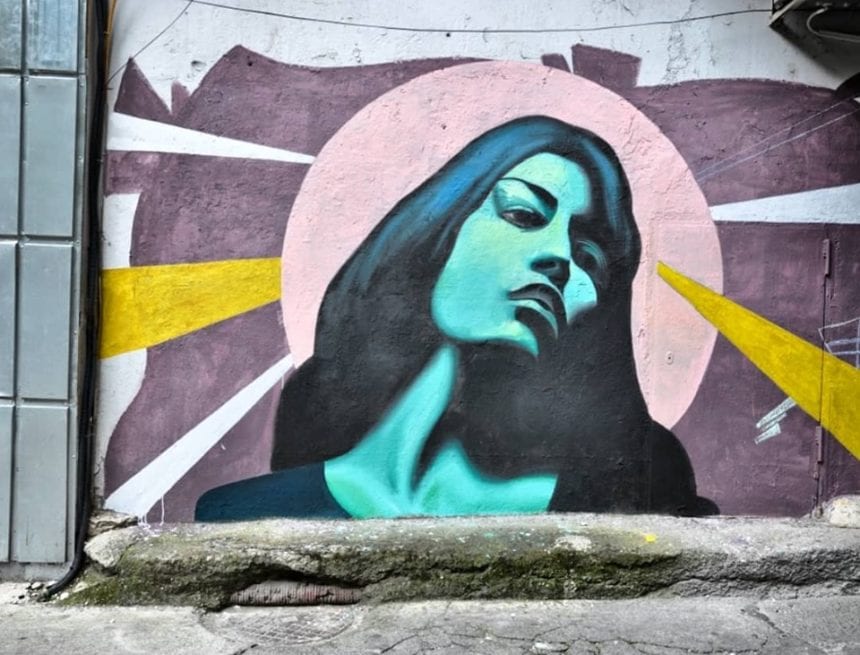 The MurAl Fest 2019 was supported by the Municipality of Tirana, in cooperation with the Embassy of Romania in Albania, the Alliance Française, and the Italian Institute of Culture.
Read Also: Artists Create 13 Amazing Large Scale Street Art Murals in Tirana
Photo Credit: Dekor Tirana