TIRANA, May 24
Mirdita is a municipality in Lezhe county, northwestern Albania. It has an area of 869.7 km2 and in 2011 it had a population of 37.384.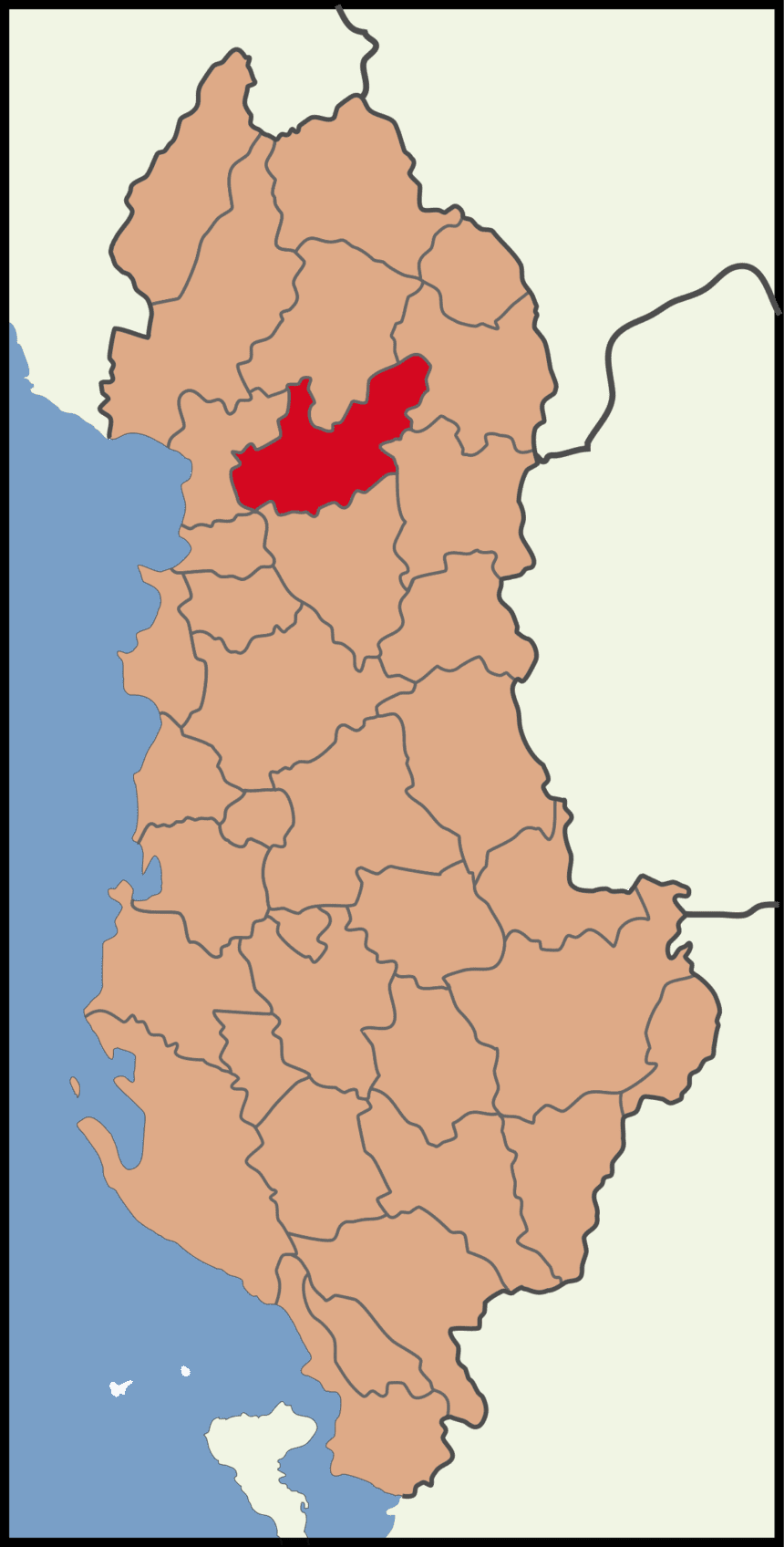 Its center is Rreshen. The district of Mirdita consists of these towns and villages:
Fan
Kacinar
Kthelle
Orosh
Rreshen
Rubik
Selite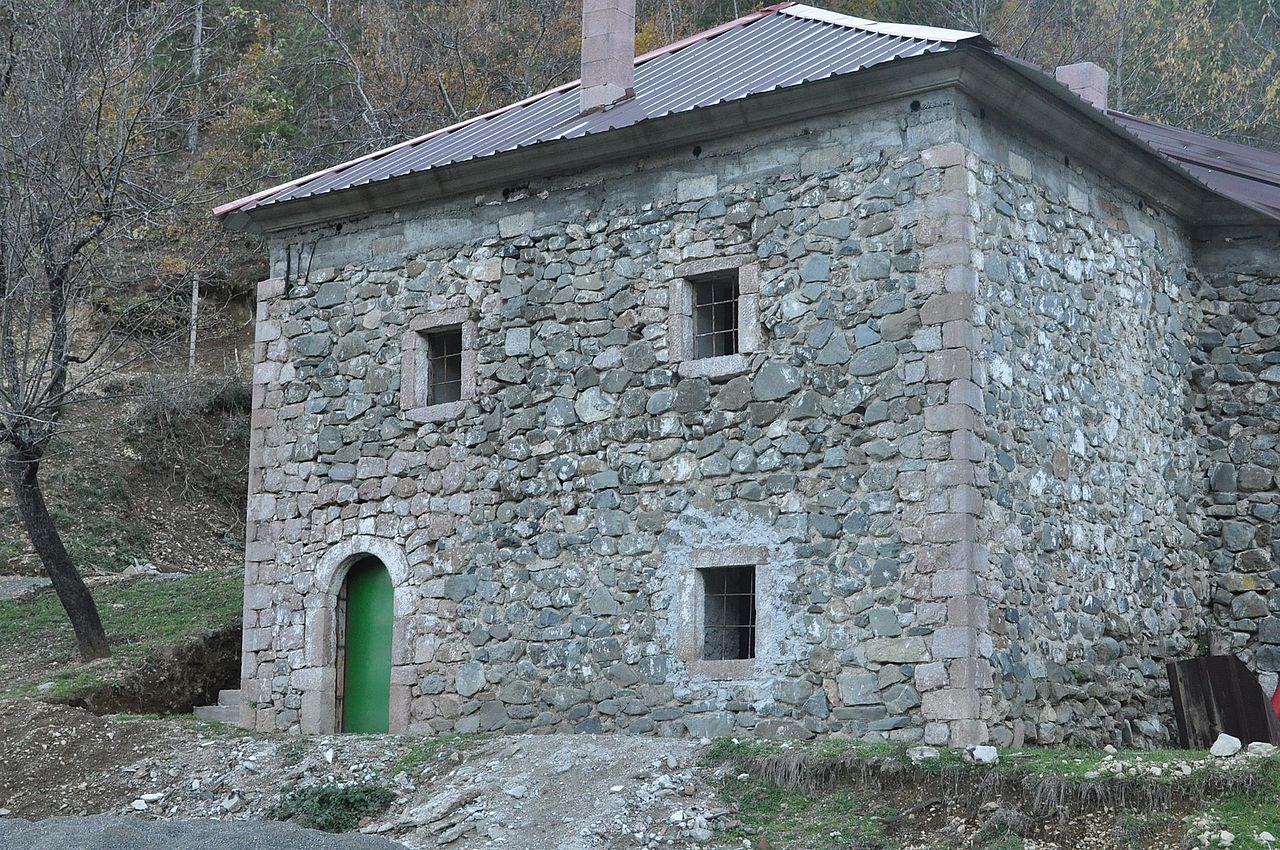 There are different sources saying where the name comes from, but the most accurate it is considered to be the name "Mirdita" comes from the Albanian greeting 'mirdita" which means "hello" of literally good day.
Mirdita is a touristic destination, that is characterized from a variety of natural and cultural attractions, in an area of 86.700 ha, which should be managed in a responsible way from the environmental and social point of view. Thanks to the intersections of national and trans-Balkanic streets that pass through, Mirdita is turning into a very accessible tourist spot.
Churches to be visited (which are also former Franciscan Congregations)
Church of Shelbuemi
Church of Nderfande
Church of Shpali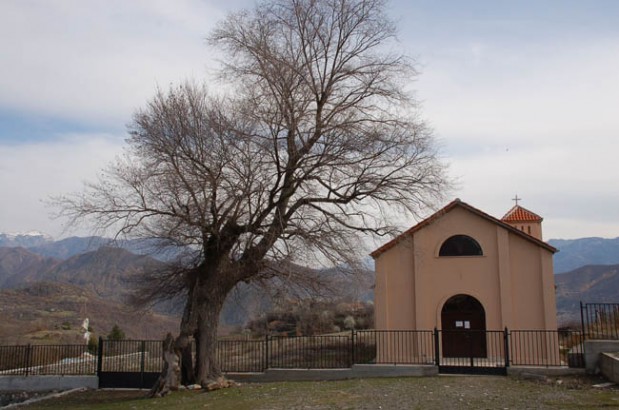 Church of Saint Alexander (in Albanian 'Shen Llezhdri')
Church of Gaziqi
Rubik Monastery Church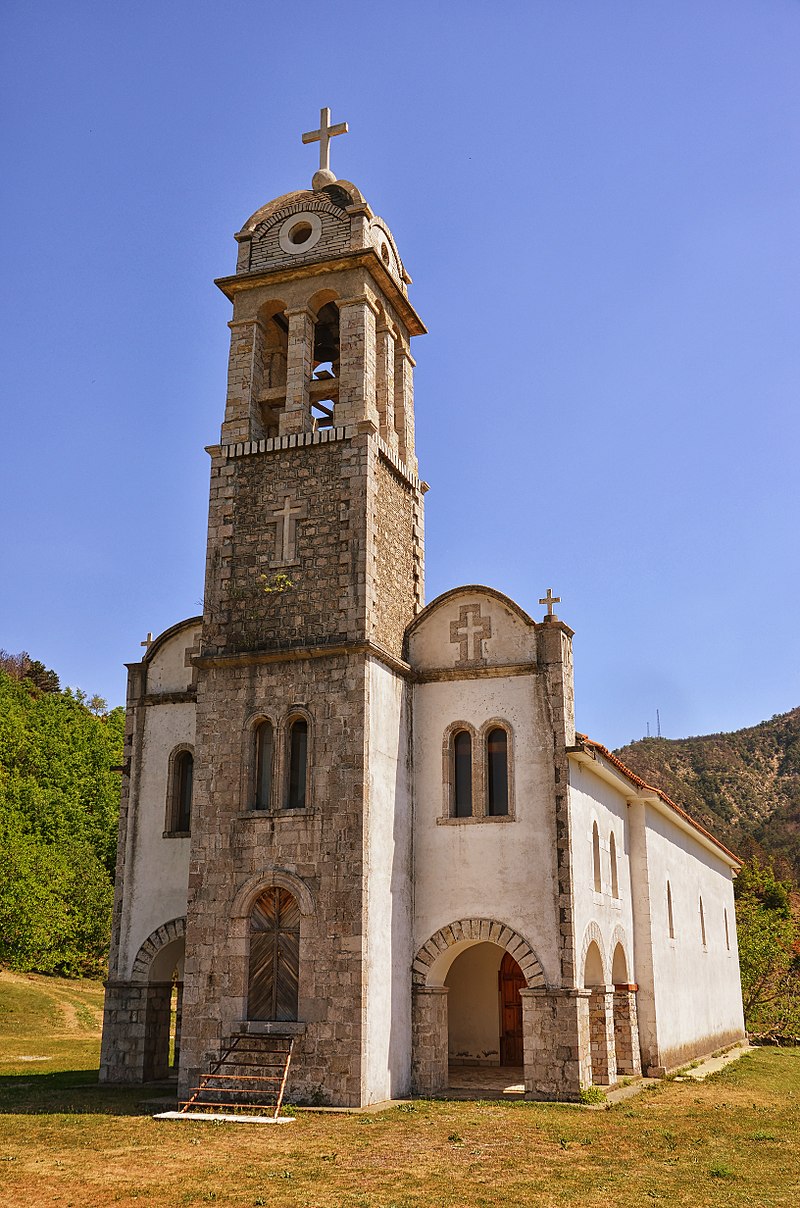 Natural Attractions
The Canyon Shehu i Keq (in the village Kurbnesh)- nature monument
Guri i Gjonit (in the village Kurbnesh)- nature monument
Guri i Nuses (in the village Shengjin)- nature monument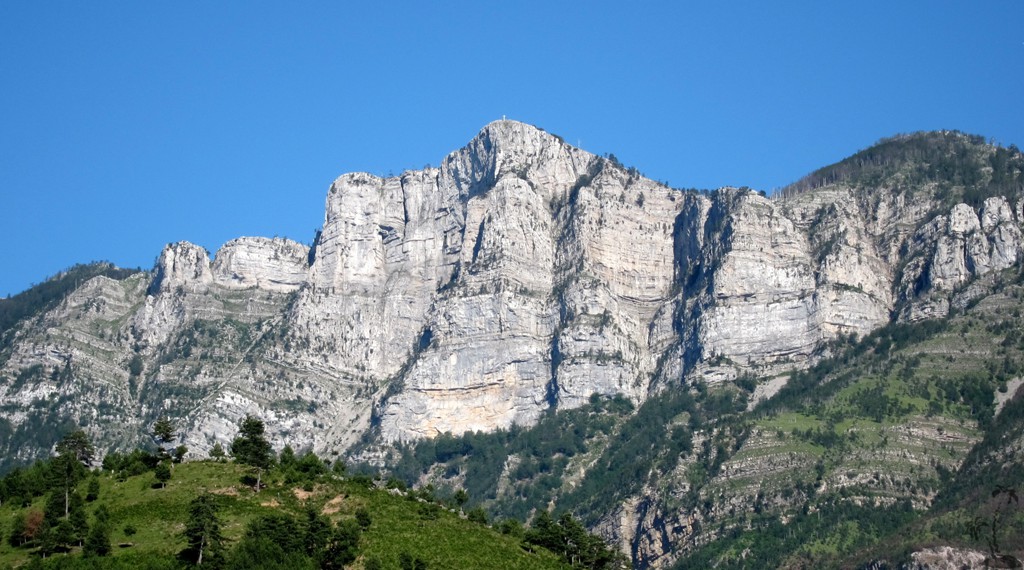 Kroi i bardhe (White Fountain) (in the village Kumbull)- nature monument
Mrizi i Shnapremtes (in the village Shebe)- nature monument
Rrobulli i Blacit (in the village Kurbensh, unfortunately doesn't exist anymore)
Rrapi i Kacinarit (in the center of the village Kacinar)- nature monument
The Oaks of Shpali (in the village Shpal)- nature monument
The Oaks of Marpepa (in the village Mashterkor)- nature monument
Bjeshka e Oroshit (in the village Nenshejt)- a protected area of managed resources
Guides
Valuable information on the hiking tours, natural-historic and cultural attraction is provided by Infokulla Mirdite located in Rubik by the Nation's Road. Infokulla aims to promote the tourism potential of the region to Albanian and international visitors as well as to raise capacities among the local population and especially youth.
–A trip to the 'Street of Pajtoneve' ( main route: Shkoder-Orosh-Prizren)
The street that connected Mirdita with the sea. It is shown on the map of Koroneli published in Venice in 1688. The route to take is: Lezhe-Merqinje-Rraboshte-Kalmmet-Qafa e Kreshtes-Fregen-Perroi i Dibrit-Ungrej-Vau Kryp-Nderfane-Simon-Shkalla e Madhe-Shpal-Mashterkor-Gryke Orosh- Mountain of Shejti.
The other route is: Mashterkore-Klos-Qafe Kumbull-Ura e Vezirit-Kosovo.
–Trips on foot and with the canoe on the waters of Big Fani (Fani i Madh), Small Fani (Fani i Vogel), and Uraka.
–The guide of curative fountains
White Fountain (Kroi i Bardhe), Selite
–Guide of antiquity
-A trip to the antiquity of pirustae ( a tribe in Ancient Illyria)
-An introduction to the period of 'Arber' also known as the Principality of Arbanon in the terrain (Kaçinar, Bukmirë, Shpal, Bukël, Malaj, Tarazh, Sheshaj, Prosek, Përlkat, Baz, Field Paperdhok, etc. Also digging to get to know the state of Arbanon in Geziqi, Ndefane, Blinishti, Fan.
-Guide of the doors
A guide to getting to know the large doors of Mirdita, belonging to the families of Blinisht, Dukagjin, Bajraktare, and Gjomarkajt.
–Mirdita during the period of Skanderbeg
A presentation of the toponymies of Skanderbeg in Mirdita:
-the Stone of Skanderbeg (Albanian: Guri i Skenderbetut) in Konaj, Fan
-The Cave of Skanderbeg in Lufaj
A presentation of the people who have fought along with Skanderbeg, like: Pjeter and Gjon Perlati, and the general from Shebja, Pal Kuka.
-Historic Congregations
Remembering the 'Big Alliance of Mirdita in 1570, the Congregation of Nderfane 1595, the Congregation of Dukagjin 1602, Trans-Balcanic Congregations 1614, the Congregation of Kahsnjeti 1904, Congregation of Kalivara 1911, the Congregation of Fani, the Congregation of Blinishti 1944 and mainly the Congregation of Shpali (1862, 1876, 1880, 1912).
-Guide of Schools
The School of Vela in Mirdita (1632), along with the first schools in Kurbini. The oldest schools such as: a trip to where they have been and where they are right now, like Oroshi school built in 1899, the first dormitories, all the maps of the old schools in Mirdita with their history).
-Guide of Underground Resources  and Mineral Resources
The first Metallurgy built in Rubik, in 1930. Cooper Plant and the factories of enrichment.
-Former politic prison of Spac (museum of the second category)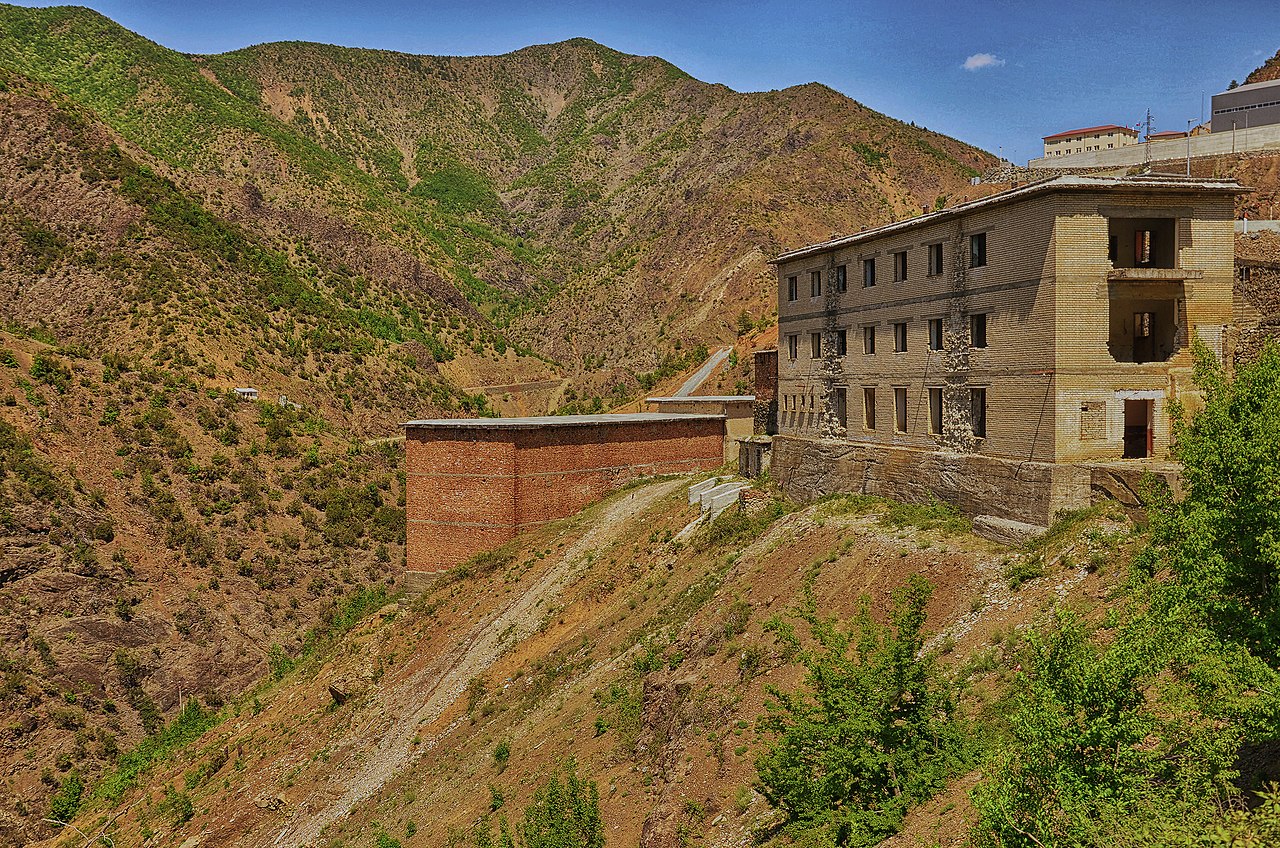 -Guide of Historic Monuments
Gurra e Domgjonit (built in 5th century AD)
The field Castle of Vigu (Kaster) in 9th century AD, with 12 columns
Guide of the typical towers in Selita, Nenshejt, Mashterkore, tower of Doci-Rubik, the complex of towers Trojez in Perlati, the buildings of Fani, Spac, etc. Altogether Mirdita has 2300 towers.
Cemetery during the Arber era in Prosek
Inscription of Geziqi and the Emblem of Arber
Church and Congregation of Rubik
Bridge of Big Vau (in Albanian: Vau i Madh)
Grave of Mark Ustai in Malaj etc.
Speleological Tourism (Which is the tourism related to the study of caves and their structures)
Locations
Selite
Cave of Fatmir in Valmor
Cave of Ndue Gjoci (at the end of Guri Gjon)
Cave at the beginning of Merkurthi
Shutrreja (between Merkurthi and Kurbneshi)
Cave of Stercokeve (in Didhe)
Cave of Sheep
Cave of Stan
Merkurth
Cave Kusia e Nue Gjonit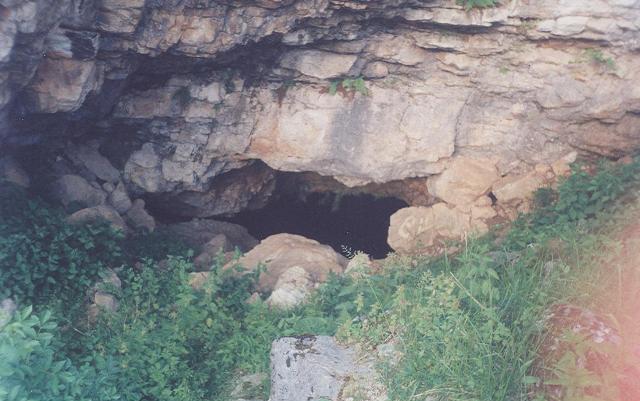 Kthelle
Shpella e pllumbave; shpella e Valit.
Orosh
Cave of Ice
Cave of Stercokeve
Cave in the village Blinisht
Rubik
Cave at the castle of Judejve
Pictograms of Rubik
Fane
Cave of Batos (in Batrat)
Cave of Hoxholli (in Shengjin)
Cave of Buteni (in Shengjin)
Archaeological values of caves and monuments in Mirdita
The aforementioned caves in Mirdita have archaeological values because they describe these epochs:
Stone Age
Copper Age
Bronze Age
Metal Age
Period of Illyrian cities
Period of Roman colonization
Early Byzantine Period
Archaeological monuments of Mirdita belong mainly to the early Albanian Middle Ages known also as the 'Period of Arber' in Albania. The proof is many graves discovered almost all over the territory of Mirdita: Kacinar, Bukmire, Shpal, Bukel, Malaj, Tarazh, Sheshaj, Perlat, Prosek, Baz, etc.
The graves of this area are carved in tradition of the cemetery belonging to the early Bronze Age, around 2000 BCE. Inside them are discovered tools of everyday use like: jewelry, knives, axes, tips of spears and arrows, shields, earring, necklaces, etc.
The archaeological material of the cemetery during the period of Principality of Arbanon has resemblance with the fund of Illyrian culture found in other territories of Albania. In Albania, there are many monuments that expect further exploration such as the field Paperdhok in Kalor, etc.
The discoveries in Perlat, Geziqi, Merkurth, Bukmira, etc. are the early proof of living in this area. They are dated around 4500-2500 BCE. The foundings are made mainly in the caves of Merkurth, Vali, etc. that shows that the early settlements were the caves.
The Copper Age but especially the Bronze Age brought important transformations not only in the supply of food and protection against the wild animals but also the defense from rival groups. They had their settlements already but at the same time were searching for new appropriate areas of settlements.
In this way, it started the organization of the people in groups and tribes that owned unmarked territories. In this period were created the first tribes of pirustae with a relatively broad range. Archaeological diggings in different areas like in Perlat, Baz, Urake, etc. talk about quite a large Illyrian population from 8th-7th century BCE.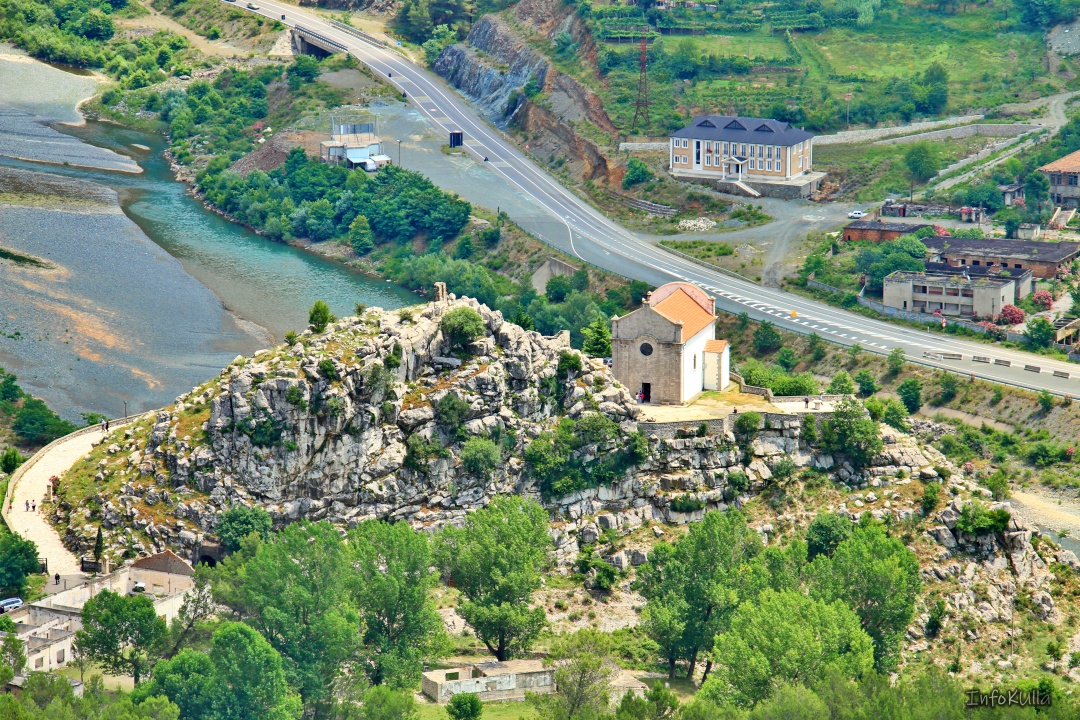 Timeline of religious celebrations
6 January- Day of Holy Water (celebrated in the Orthodox community)
17 February- T'lidhnat (celebrated throughout the municipality of Mirdita)
March- Sunday of Lari  (celebrated in the Catholic community)
April- Week of the Easter (Christian community)
April- Rrshajat (is celebrated everywhere in Mirdita as a  family feast)
May- Shna Kryqja-Saint Llezhdri, Shllezhder (celebrated in Bardhaj, Lufaj, Zajs)
May- T'Shelbuemet (celebrated in Thirre, Lekunde, Merkurth, Kumbull, Kurbnesh, Rubik, Rrasfik, Munaz, Vele, Fang)
June- Korpi i Krishtit (celebrated throughout)
June 13- Day of Shnandojt (in Lac, Rubik, and Selite)
July- Sha Prendja, (celebrated in most of the municipality)
October- Saint Mri (celebrated in Nderfushas, Nderfan, Geziq, Bukmir, Kacinar, Simon, Kuzhnen)
November- Days of the dead (preaches in the church and visits to the cemetery)
December- Saint Nicholas (Shen Nikolla) (celebrated in Shpal, Reps, Blimisht, Orosh, Nenshejt, Spac, Fan
25 December- Christmas (celebrated in the Christian community)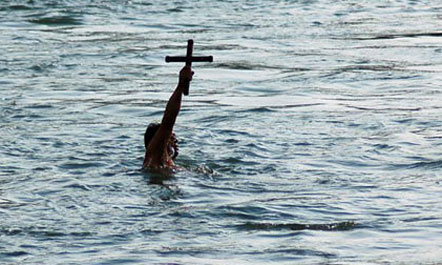 Timeline of cultural activities
Every month- Recital concerts with artists from the ensemble of 'Mirdita'
7 March – Day of the Teacher
8 March- Mother International Day
April- Easter (in collaboration with Diocese)
April- Miss and Mister Mirdita
15 April – Day of Rreshen (city)
June- Korpi i Krishtit
1 June- Children's Day
August- Day of the Immigrant
September- Day of the Cultural Heritage
26 October- The Day of Independence of Mirdita
28 November- activities in honor of the 'Independence Day of Albania'
29 November- activities in honor of the liberation day of Albania from nazi occupation during WW2
31 December- Celebrations for 'New Year's Eve'
Accommodations
In Rreshen: 2 hotels with 50 and 20 respective rooms. Restaurant and pizzeria included.
In Rubik: 2 hotels with 30 and 20 respective rooms. Restaurant and pizzeria included.
In villages: Katundi i Vjeter (Old Village), Nenshejt, Fan, Selite,Malaj, Perlat
Travel Agency 
Information Office regarding tourism in the premises of Palace of Culture (in Rreshen)
Gastronomy
'Byrek' 
Byrek is a salty pie that has some layers. byrek with nettle, byrek with onions, byrek with yogurt, byrek with pig's blood (in Albanian: koronek), byrek of style 'bakerda', byrek with zucchini, byrek with nuts.
Meat, Poultry, Pig
Fried red meat, boiled meat, boiled chicken, fried pig, pastirma pig, pastirma grilled in BBQ, roasted lamb (in Albanian ferlik), etc.
Dishes with pig and chicken
Pig with black cabbage roasted in a baking pan (or kuc), a boiled pig with beans, boiled rice (pilaf) with roasted chicken, etc.
Pickles
Pickles made of cabbage, tomatoes, zucchini, etc.
Dairy products
Cow cheese, goat cheese, thick yogurt, etc.
Dough
Stylized cornbread, large bread, wheat bread baked in the oven, cakes, pasta with tomato sauce, pasta with cheese.
Desserts
Pancakes with honey, different cakes, etc.
Tea
Black mountain tea (typical Albanian tea), etc.
Alcoholic drinks and liqueurs
Raki made of grapes (raki rrushi), raki made of blackberries (raki manaferre), raki made of Cornelian cherry (raki thane), raki made of cherries (raki qershie), raki made of mixed fruits (raki frutash te perziera), red wine, white wine, sweet wine, liqueur made of Cornelian cherry (liker thane), liqueur made of blackberries (liker manaferre), raki mixed with cornelian cherry, etc.
Woodworking 
Emblem of Arber, woodworking of towers in miniature, stylized small cradles, stylized small cifteli, etc.
Costumes
Traditional costumes, particularly the gown of the bride and the suit of the groom from Mirdita, dolls dressed in dresses from Mirdita are sold everywhere, wool socks, needlework to decorate the tables, etc.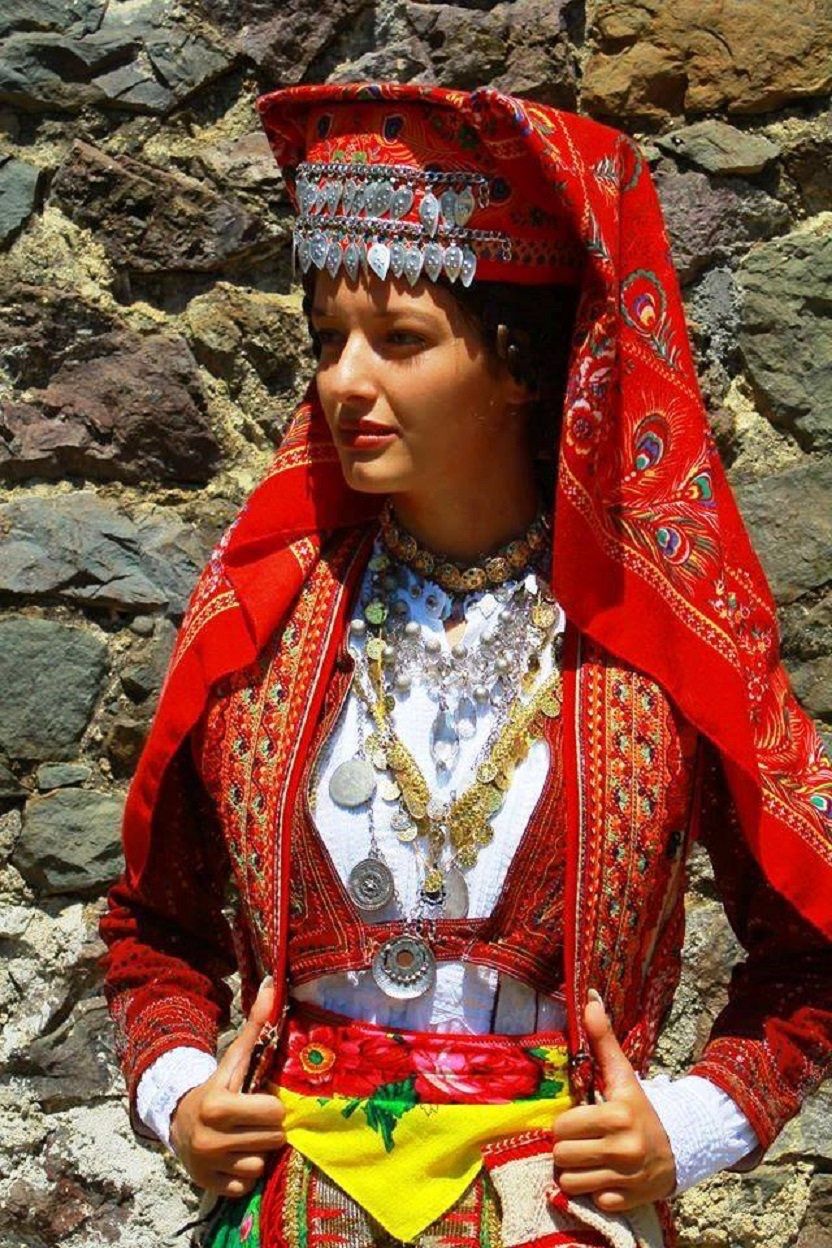 Bioproducts
Local honey such as chestnuts, mixed, milk honey, beehive, etc.
Fruits
Mountain apples, chestnuts, pomegranate, hazelnuts, blueberries, red berries, blackberries, white blackberries, etc.
Read also: First Hiking Trail Inaugurated in Mirdita Region
"Week of Emigrants", a week dedicated to culture, tradition, environment
Source/ City Hall of Mirdita
Photocredit/ Lajthize-Mirdite FB, Wikimedia, Pinterest, Top Channel.tv, Palm Tree Productions, AKZM, gazetasi.al