Minister or Urban Development and Tourism Eglantina Gjermeni visited Margegaj commune in the Tropoja district, accompanied by Albania's ambassador in Kosovo Mr. Qemal Minxhozi and other diplomats.
During her stay along with the Ministry staff, she vowed to support Valbona's National Park sustainable tourism development, emphasizing the big importance and impact of public investments in traffic signs for the local roads, service standards that need to be followed and the cooperation between local government and private businesses.
She added that "Valbona is a valuable national asset and the high number of tourists who visit it can enjoy the beauties of nature, traditional food, and hospitality". She also visited two guesthouses and spoke with residents and tourists.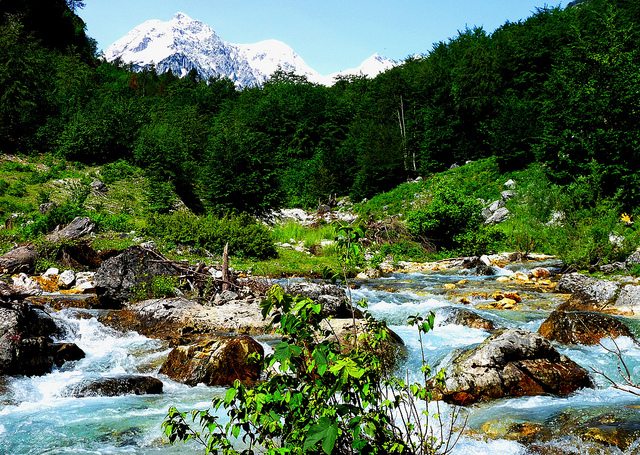 Valbona river
Photo credits: Flickr
The local power authorities organized an activity to showcase Valbona's tourism potential to the Albanian diplomatic staff accredited in Kosovo.
News source/photo credits: turizmi.gov.al