TIRANA, November 2
Lura National Park will expand further by including Deja Mountain and the existing Zall Gjocaj Park as a solution against accelerated deforestation. The Ministry of Tourism and the Environment announced that public consultation has started with stakeholders in order to get their proposals and stances on the park expansion. The purpose of this decision is to expand the surface of protected areas that currently accounts for 18 percent of Albania's territory.
Lura was proclaimed national park of second category in 1966 to protect the biodiversity and ecosystem of the area The park covers a total surface of 1,280 hectares in Dibra region. Lura is known for its glacial lakes such as the Lake of Flowers, Kallaba Lake, the Blake Lake, the Big Lake, etc.
Zall Gjocaj National Park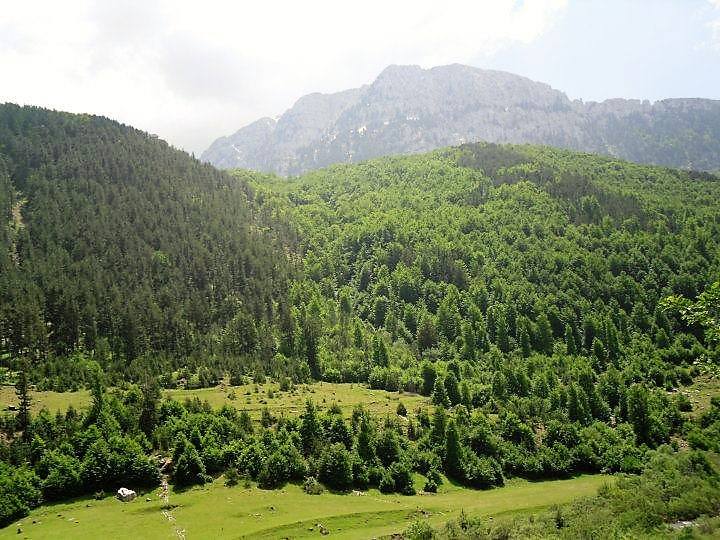 Zall Gjocaj is located in Dibra region. It gained status as a national park in 1996. The park is not well-known among Albanians and it has received scant attention.
Even though it is a small park of only 140 hectares it is known for its habitats that are highly significant in terms of biodiversity. Zall Gjocaj is situated 40 km northeast of Burrel. Zall Gjocaj National park includes pine forests, endemic and sub-endemic plant species, alpine meadows, glacial lakes, numerous springs, and creeks. Moreover, the park is a great place for wildlife observation. Bears wolfs, lynxes, roe deer, and eagle species are found in Zall Gjecaj National park.
Read Also: Five Underrated National Parks in Albania
Besides the scientific and natural importance, the park and the surrounding area are home to stunning landscapes. All of these values offer a great tourism potential for the area. This would help local people get involved in tourism services. Thus, they would maintain their traditions and culture and generate incomes that would help the local economy and the park maintenance.
One of the main problems faced in protected areas is related to activity monitoring. A report by the High State Audit (HSA) unveiled the lack of human resources and other issues related to the implementation of management plans.
News Source: Monitor