TIRANA, June 12
May to October is the best season of the year for visiting Koman Lake in Northern Albania, yet June is the best month for taking the boat trip through the lake. Koman was first created as an artificial lake for one of the three hydropower plants built on the Black Drin cascade. It was around 17 years ago that regular ferry boats were used to connect the area with the city of Bajram Curri and further with the Gjakova area in Kosovo.
The boat trip lasts approximately three hours while visitors can admire the beauty of the surrounding landscape, small villages that lie on the bank of the lake, and several river mouths.
The lake is considered to be one of the most beautiful destinations in Albania. It is highly praised by Albanian and international visitors, especially by those attracted to mountains.
Given the increased interest in the area, various tours are offered to the visitors. The ferry service is provided all year round, but the high season is from May to September when the weather conditions are more optimal.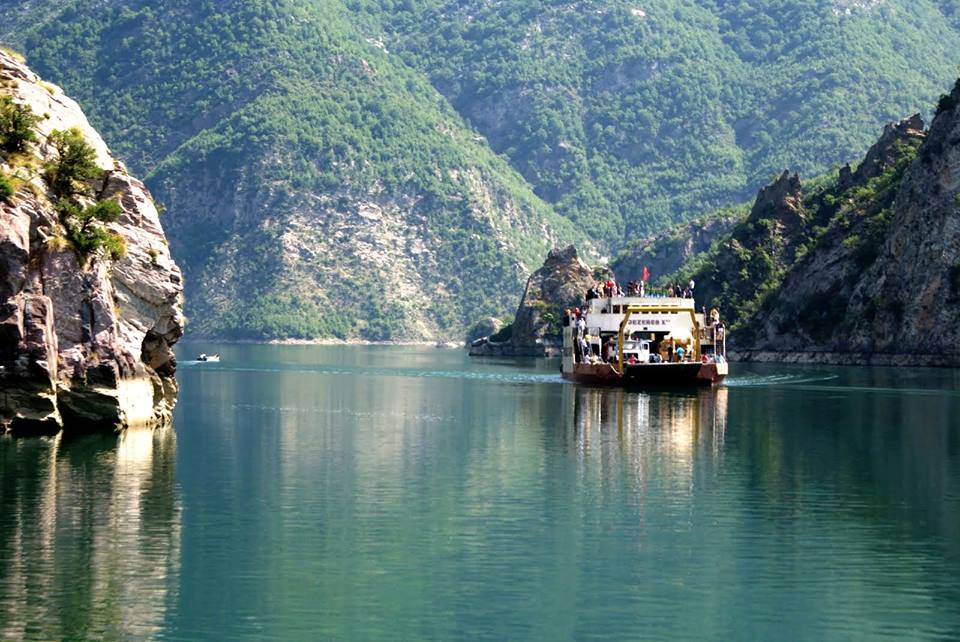 Tour operators that exercise their activity in the area say that besides the ferry and small boats more investments are needed in order to guarantee the best service and experience to visitors. Further on, they also say that accommodation facilities are needed because currently, tourists spend the night in the houses and local inns located on the lake shores. Even though the area lacks these elements, it remains highly attractive to visitors. For the moment, camping, traditional cuisine, and bio foods seem to satisfy all the tourists.
One of the most interesting villages that are great for a camping trip is Berbull. This village is home to several traditional Albanian dwellings known as 'Kulla' that watch over the lake. From there it is possible to visit Shala and Daica rivers, two places that are straight out of fairy tales.
Other destinations where to stop while traveling from Koman to Fierza are Berisha and Gomina rivers, Shala and Kaurri caves, the Island of Peace, the Blood Kreek and the villages of Svina, Berbull, Zhub, Berisha, Nanbli, Temal, Toplane, Brise, Salce, Palce, and many others.
News Source: ATA
Photo Credit: Lili's Travel Plans