TIRANA, August 2
Mother Theresa Airport in Albania, will have a new airline that will fly directly from the Italian cities of Napoli and Trapani to Tirana. The Maltese airline, HelloFly has announced on its official website, on Thursday, August 1 that this route will start very soon, on September 20th.
HelloFly will operate the route twice in a week, on Monday's and Friday's. But the flight will come to help more to those businessmen and professionals who travel often from Napoli and Trapani to Tirana, and vice versa.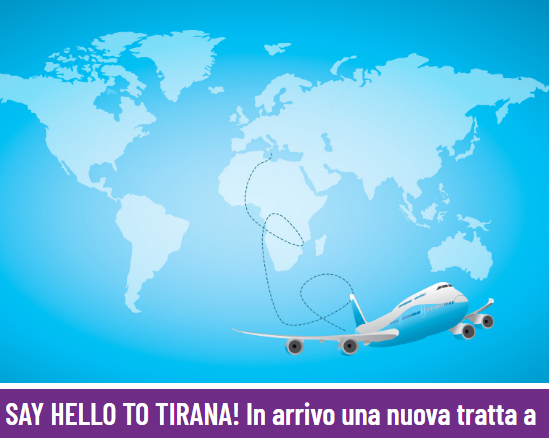 Reading suggestion: Airlines that Fly to Albania
The company says in their official announcement, that the intent is, in fact, to allow tourists and entrepreneurs to shorten travel times, and facilitate travel from one destination to another. The type of the aircraft will be Saab 340, and with 33 seats, and the price for a one-way ticket will be €96.5.
Source and Photo Credit/ HelloFly
Read also: Ural Airlines Launches Moscow-Tirana Summer Charter Schedule