TIRANA, October 27
 The fish processing industry in Albania has seen a production increase during the last two years. The exports earnings by fish and fish products during the ninth month period were Lek 3.3 billion, while for the same period of 2015 they were 2.4 billion. But despite the progress, this industry is facing a problem related to fish export quotas in the European Union market.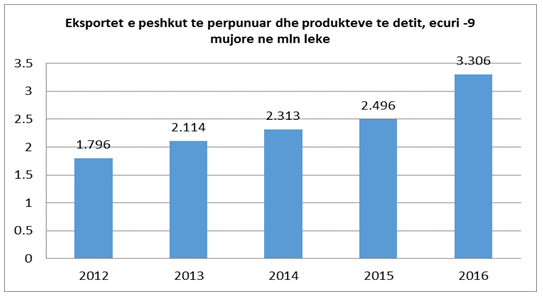 One of the representatives of this sector, Alban Zusi said that since September the fish processing industry is exporting with a rate increased by 25percent. He also highlighted that some plants risk to shut down because they cannot afford this cost.
The free quota for fish exports are 1,600 tons per year, which has been completed. According to Zusi, the export of fish and fish products will expect a drastic drop during the upcoming months.
He highlighted that over 5,000 persons might lose their jobs if plants shut down.
He also said that the government institutions have been informed about the situation and also asked to negotiate the increase of export quotas with the EU institutions, but so far nothing happened.
 News Source/ Photo Credit: Monitor