TIRANA, October 24
The World Bank Doing Business 2020 ranked Albania and Kosovo respectively 82nd and 57th out of 190 global economies. Albania lost 19 spots compared with 2019's edition, thus ranking the second-worst performing country in the region and Europe. Meanwhile, Kosovo lost 13 spots.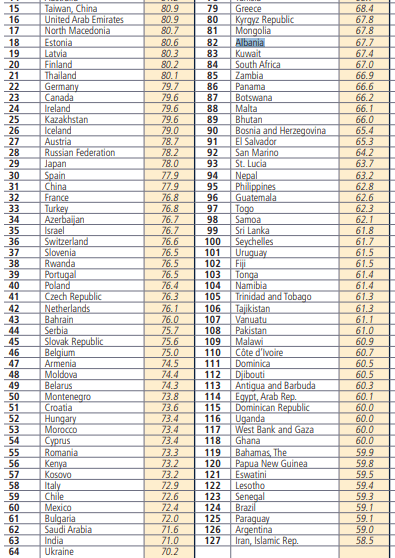 According to the report, one of the world's top 20 best places to do business is North Macedonia (17th). Moreover, Croatia, Serbia, and Slovenia are the only countries of the region that improved their rankings compared to 2019.
North Macedonia 17th, Slovenia 37th, Serbia 44th, Moldova 48th, Montenegro 50th, Croatia 51st, Romania 55th, Kosovo 57th, and Bulgaria 61st rank better than Albania and Bosnia and Herzegovina 90th.
A year-over-year comparison shows a drop in performance for seven out of the ten indicators, while two remained unchanged.
The worst performance compared to 2019 was in Protecting Minority Investors, as Albania dropped from 26th to 111th.

Doing Business 2019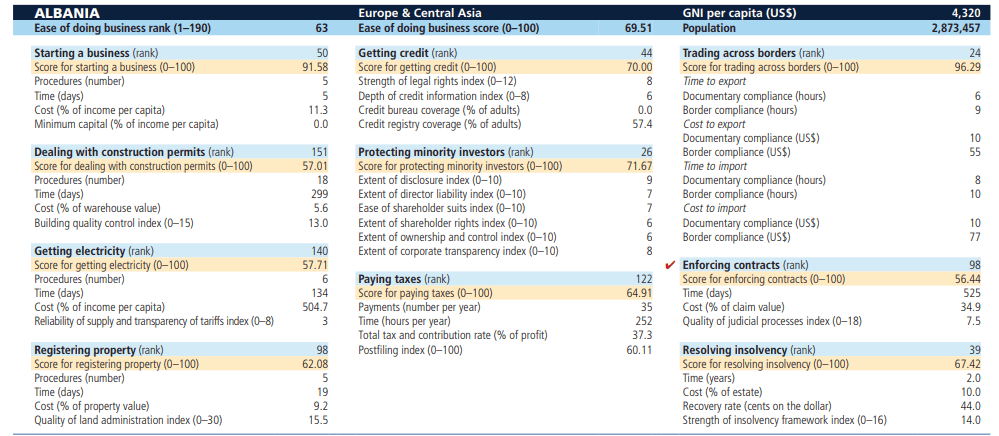 Out of the ten areas of business activity, Albania ranked good in getting electricity
✓ Getting electricity
"Albania increased the reliability of power supply by rolling out a Supervisory Control and Data Acquisition (SCADA) automatic energy management system for the monitoring of outages and the restoration of service."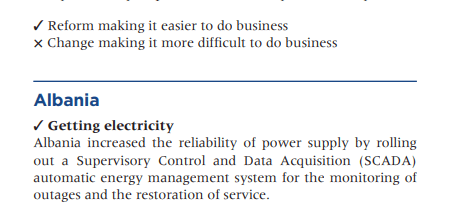 Minister of Finance and Economy Anila Denaj said for the media that Albania's ranking was due to the methodology used and because reforms need time to have an impact.
The main findings of Doing Business 2020 highlight that those economies that score well on the index tend to benefit from higher levels of entrepreneurial activity and lower levels of corruption, have widespread use of electronic systems and online platforms to comply with regulatory requirements.
Read also: How Is Albania Doing in Business?
Source/photo credit: doingbusiness.org