The economic and tourism potential of Fier city have been introduced in a symposium of Chinese investors, held on Wuxi province, one of the ten most visited cities in China. "Why to invest in Fier city" presentation showcased city's economic potential, its natural resources, the current development stage in agriculture and the garment industry, ect.
According to the Albanian delegation headed by Florjan Mucaj, Deputy Mayor of Economic Affairs at the Municipality of Fier, the presentation attracted the attention of many Chinese investors which showed interest in visiting the country and investing in Fier city.  It is expected that in the upcoming months, members of the Wuxi Chamber of Commerce and investors will hold a visit in Fier city.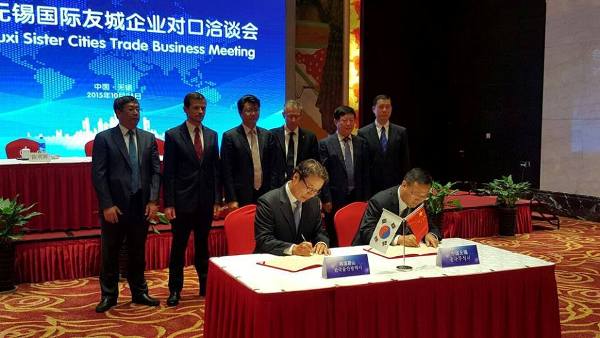 The economic symposium gathered Chinese investors, the head of Wuxi Chambers of Commerce and the city Mayor, and other countries' representatives which invited Chinese investors to invest and collaborate in joint projects, in several fields.
Fier city is situated in southwest of the country, 8 km from the ruins of the ancient city of Apollonia. It is known for the developed agricultural and industry sectors, as well as tourism.
News sourcr/photo credits: ATA