TIRANA, October 3
If you are planning or closing a deal on a residential or commercial property, make sure that the contractor or seller provides decennial liability insurance along with the property sale agreement.
Based on a decision adopted Wednesday by the Council of Ministers, decennial mandatory insurances or inherent defect insurance will be mandatory. The decision will come into force after publication in the Official Gazette.
What is a Decennial Liability Insurance?
Decennial liability is a building defect insurance imposed upon the contractor or seller of the property. It makes them liable to cover costs for the partial or total collapse of the building or due to land or building defects or poses collapse risks any defect that affects the stability and safety of the building.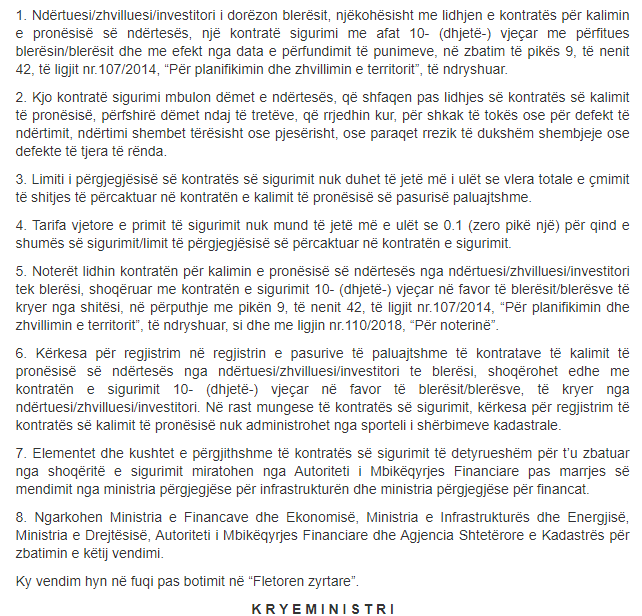 The recent decision defines that the liability insurance limit cannot be lower than the total sale price set in the real property purchase agreement. Meanwhile, the yearly insurance premium cannot be less than 0.1 percent of the limit.
"If the liability insurance is missing, the request for the registration of the sale contract will not be administrated by the cadaster office," the decision defines.
The decision follows the earthquake that struck Albania on September 21 and caused considerable property damage.
Source: Prime Minister's Office