Butrint National Park (part of UNESCO world list heritage) is being visited by at least 1500 visitors per day during the past three months. In a press interview, the Director of Butrint National Park says revenues increased this year due to the increase of the number of visitors in the park. According to him, this has come as a result of not only the natural beauty of the park and its cultural and historic values but also due to the organization of many regional events which have promoted Butrint throughout the Balkan countries and tourists.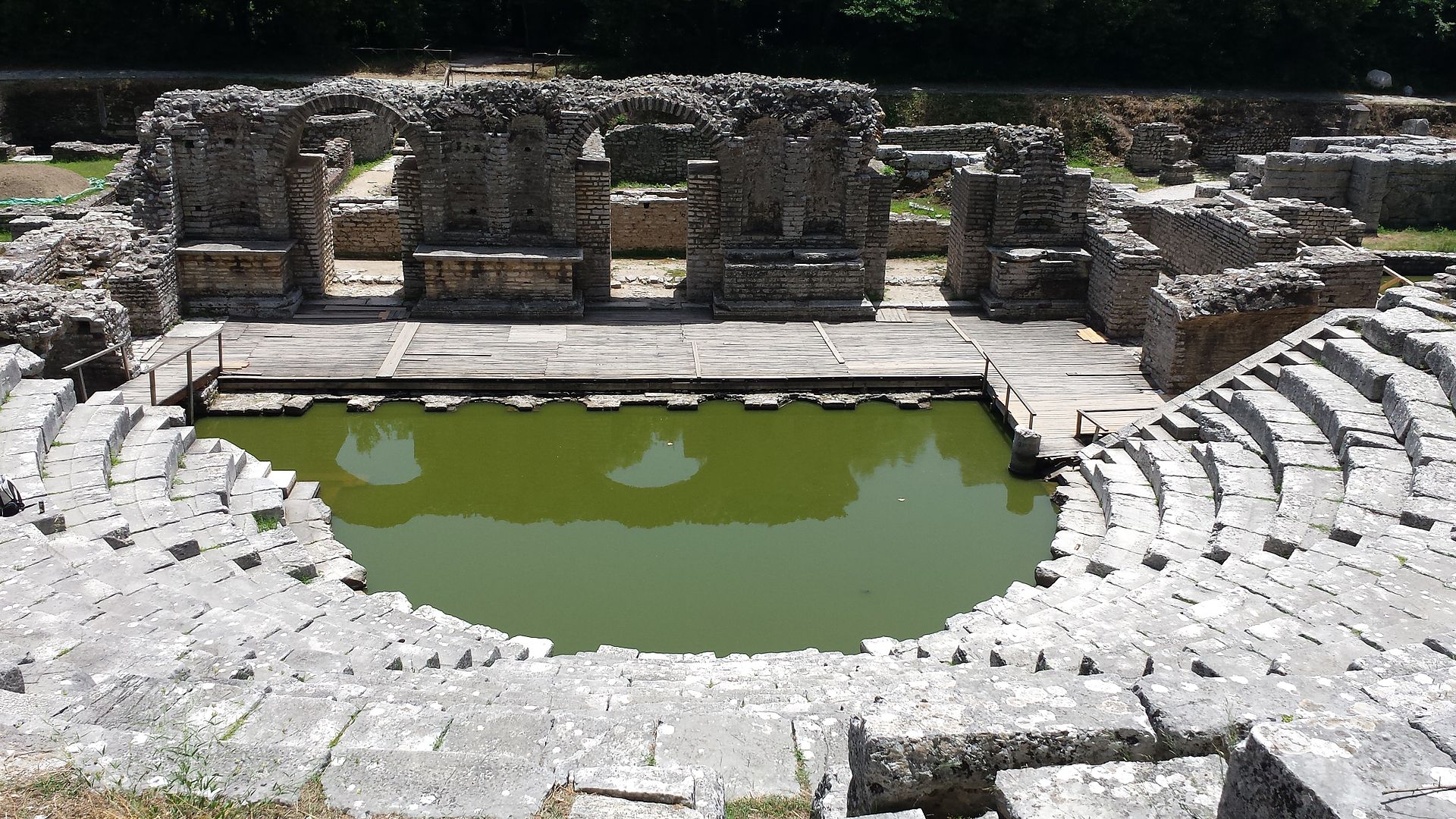 Old theatre of Butrint
Photo by: Ina Myrtollari (Wikimedia)
Butrint National Park has been included in the guides of many international touristic agencies, not only by Balkan agencies, says Gjergj Mano. An important development relates to scientific research and exploration of the park by archaeologists, students and experts from Albania and other countries.
"During the first six months of this year we have noticed an important increase of the visitors in the park by 47.7% and as a consequence our revenues have increased by 59%, compared to the same period of 2015. We expect the number of visitors in annual terms to reach up to 120 or 130 thousand of visitors," declared the head of Butrint park Gjergj Mano.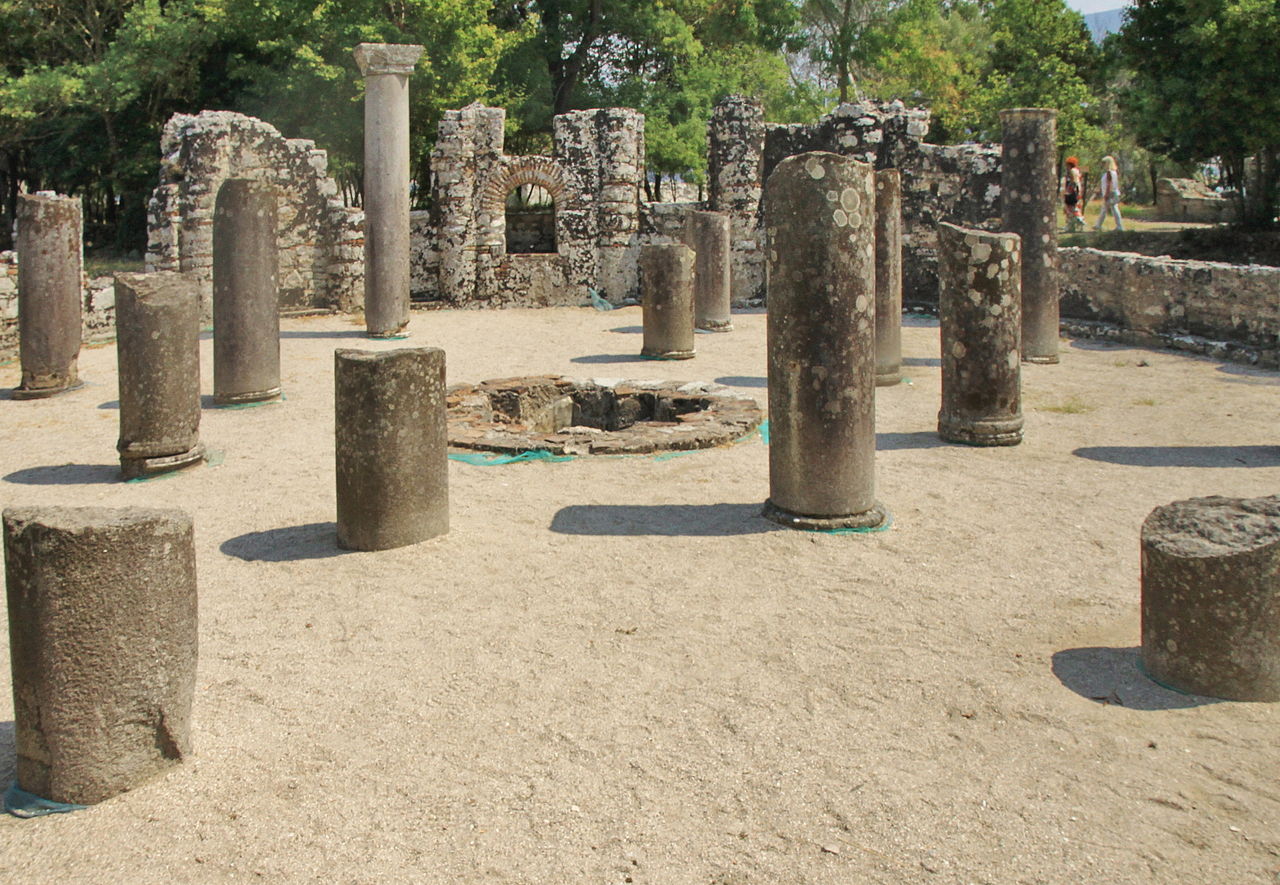 Remains of the 6th-century baptistery
Photo by: Hons084 / Wikimedia
He added that after taking in consideration the fact that visitors of Butrint come from many countries, tour guides and archeological maps of the park will be translated in Polish and Chinese languages. The polish language is necessary since hundreds of Polish citizens visit the national park each year while as for the Chinese language; the government is trying to promote tourism to Chinese tourists.
Visitors in Butrint park
Photo by: Wikimedia
Butrint national park declared as a "city-museum" in 1961 and was included in the UNESCO World Heritage List in 1992. It covers an area of 15 hectares and it is situated 30-50 meters above the sea level. The park includes a lake, ancient ruins and living evidences of an ancient civilization of Illyrians.
Source: Top Channel
Photo credits: