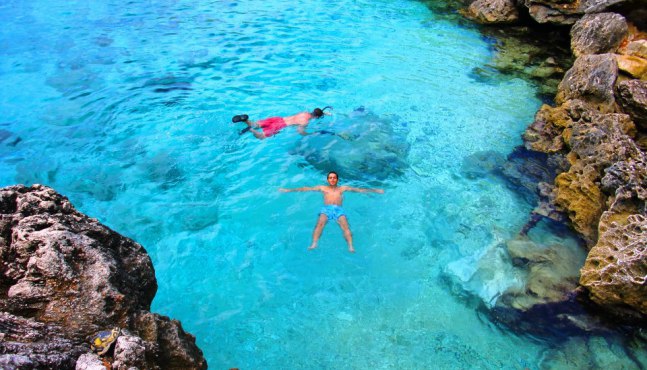 Nentor Oseku is a hiker, traveller and a passionate photographer born and raised in Gjakova city of Kosovo. With an unbelievable will and desire, Nentor takes adventurous trips and tours to Albania each weekend and explores its stunning yet not visited places.
He was interviewed by us several weeks ago and you can read his interview here. After exploring Albania in the five latest years, Nentor recently published at his personal Facebook account a list of top 15 beaches in Albania under the motto "Visit and Promote Albania".
Asked about the unique features of these beaches which he chose to rank as the best ones in Albania, Nentor says: "These are unique beaches because you cannot visit them by car, they are entirely virgin and the only way to visit them is by hiking or by boat. Hiking is the best option since at the same time you enjoy walking in the mountains and then you can swim in the Ionian Sea waters."
He adds that to reach these destinations people have to hike from 1 hour to 7 hours, it depends by the beach they choose to visit. "Some of these beaches are near to hotels and some others very far away, so you have to carry your tent with you," according to Nentor.
Here is the full list:
Rana e Hedhun (Shëngjin)

Photo by: Fation Plaku Photography
Zhabovel Beach ( Karaburun Peninsula- Vlorë )
Saint Jani Beach ( Karaburun Peninsula- Vlorë )
Dafina Bay ( Karaburun Peninsula – Vlorë )
Inglezi Bay ( Karaburun Peninsula- Vlorë )
Saint Andreu Bay ( Karaburun Peninsula- Vlorë )
Filikura Beach ( Himarë )
Kakome Beach ( between Lukova and Saranda )

Pasqyrat Beach ( Sarandë )

Pema e Thatë Beach ( Sarandë )
Credits: Nentor Oseku