Tirana, January 13, 2016
Kosovo and Albania has been rated in the first and second place as the most underrated countries in the European continent that visitors should visit, says the prestigious Yahoo Travel.
1. KOSOVO
Kosovo, in particular the city of Prizren, is our new favorite spot in Europe. When we were there in November, winter was approaching and the days were becoming colder. But even so, the people were still out enjoying the limited hours of sunshine they had every single day. We discovered locals drinking coffee in the numerous coffee shops around town, restaurants full every night, and bars offering cheap drinks and a chilled atmosphere.
Prizren is a must-visit city. (Photo: Travel Freedom Network)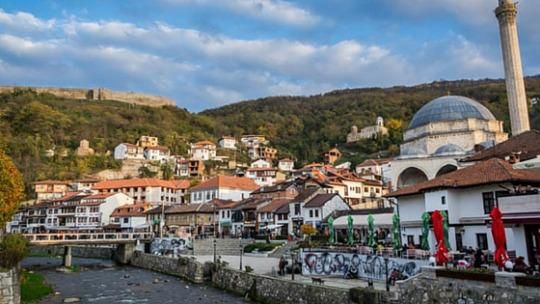 A must-see is the view from the Kalaja Fortress.  If it's a nice day bring a picnic and hang out with the locals, many of whom are happy to chat with foreigners.
What to eat: Try pljeskavica, grilled meat stuffed with cheese. We had this dish at Te Syla restaurant and it is seriously the best in town — so good we went back the next day and had it again! The prices is less than five dollars, and many restaurants serve it with salad and fries.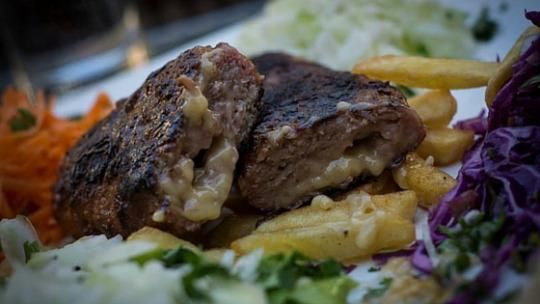 Pljeskavica stuffed with cheese is a delicious and inexpensive meal. (Photo: Travel Freedom Network)
Fun fact: Kosovo is the youngest country of the 21st century. It officially declared independence from Serbia on February 17, 2008.
---
2. ALBANIA
If you want the beauty of the Greek islands with a more affordable price tag – then book that plane ticket to Albania today. (Photo: Travel Freedom Network)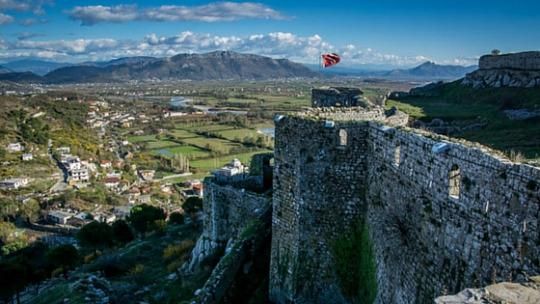 We visited Tirana and Shkodra, but the coastal towns of the 'Albanian Riviera' are a popular place to visit during the warmer months. This country is jam-packed with so much natural beauty it would be a shame to leave it off any European trip. The people are all welcoming, and go above and beyond to help any foreigners in need of assistance.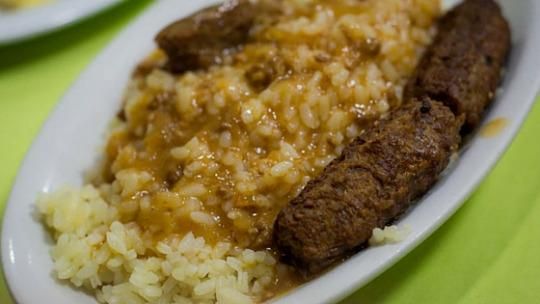 Cheap eats: one buck for a rice pilaf dish. (Photo: Travel Freedom Network)
What to eat: Veal appears to be the specialty of Albania — or 'the baby cow' as it is usually described. We recommend giving the Albanian pilaf a try, rice cooked in seasoned broth. It usually costs around $1 for a small serving.
Fun facct: Albania, Armenia, Macedonia, and Vatican City are the only European countries without a McDonald's branch.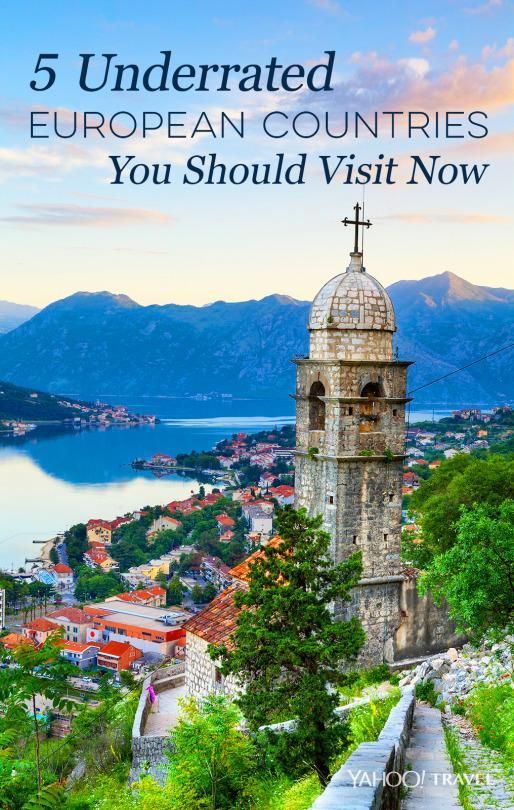 Source&photo credits: Yahoo Travel