TIRANA, MAY 9
Rafting in Osum Canyons, near the town of Corovode, in southern Albania is now one of the most preferred guides for foreign visitors. Tourists have experienced last weekend the adrenaline and the pleasure of the wild and majestic nature of the Osum Canyons.
The river Osum, which passes through the town of Berat flows through the canyon. Over the weekend there were 10 boats with local and foreign visitors who enjoyed rafting in one of the most beautiful natural attractions in Albania.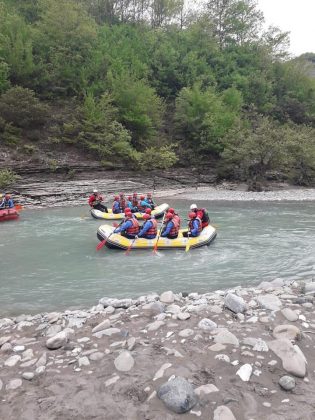 Osum Canyons, have a length of 26 km and are 450 meters above sea level. It is believed that they were formed 2-3 million years ago, from the erosion of the water that goes deep into the ground. Along the gorge, there are many underground passages and unexplored caves.
The high view that the Osum Canyons offer is breathtaking, with contrasts, varied plants, a real attraction for local and foreign tourists.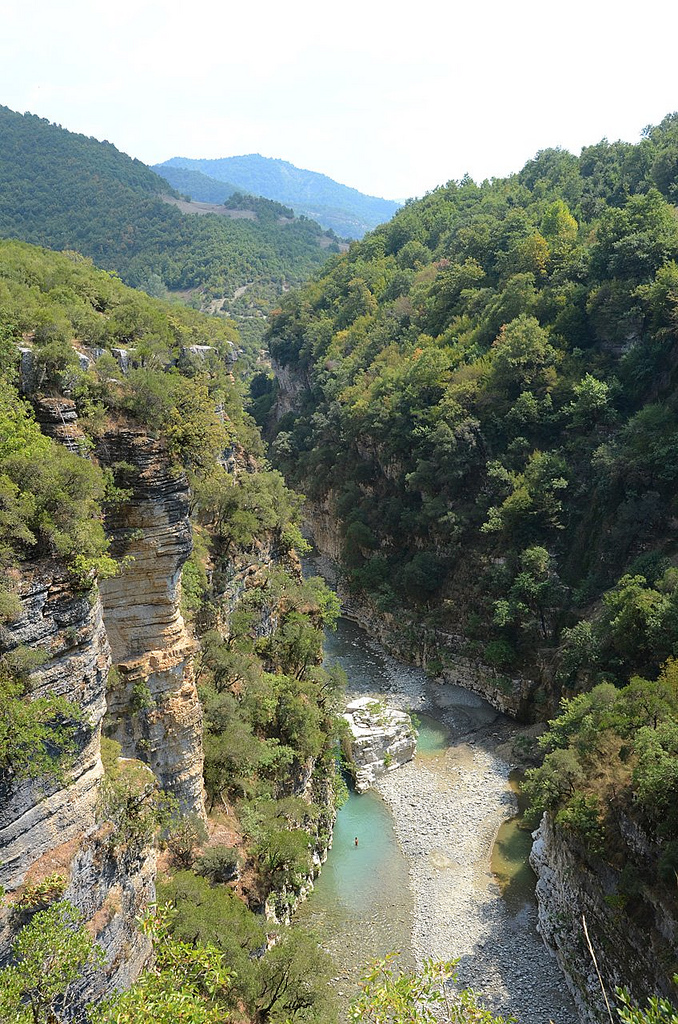 Source/ A.T.SH.
Photo Credit/ A.T.SH., Wikimedia