Tirane, Albania / February 26, 2016
This is not an original article of invest-in-albania.org.  The original article was written by Trudie Earle and published at Stunning Places blog.
Albania is a country surrounded with tourist destinations – Macedonia to its east, Montenegro to the northwest and Greece further south. Despite its prime location, Albania remains a place almost untouched from the hands of tourism. A large percentage of Albania's national income is sourced from tourism, Albania only welcomes roughly 4 million visitors per year. Still, it's easy to understand why Albania is becoming a popular place to travel to.
Why Albania is becoming a popular place to travel to: It's loaded with history
Albania is not a country short of stunning sights and landmarks – the most notable being the Blue Eye Spring, a stunning natural waterhole with crystal blue water, surrounded by thick forest. It's a place of untouched and tranquil beauty. Just be warned the road and public transport systems aren't great, so plan your adventures ahead with hotel or hostel concierge.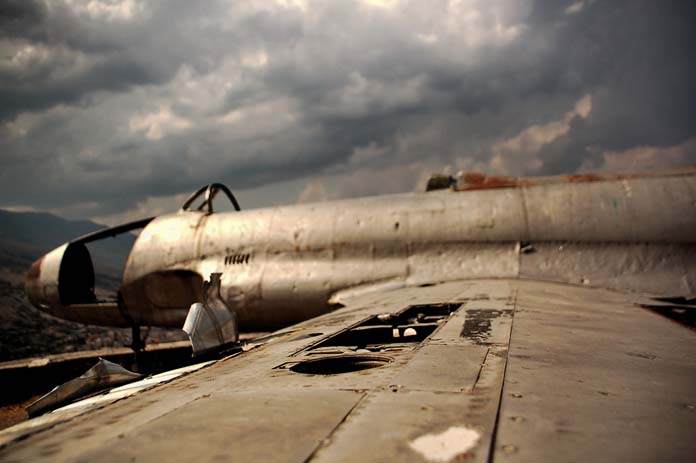 The Gjirokastra Castle is now home to artillery artifacts. This is a plane captured by the US. Photo by Elena Miari, Flickr
The National Historical Museum in Tirana is the country's largest museum. Inside you can find exhibitions on antiquity, medieval times, iconography, communist genocide and the culture and history of Albania and its people. The museum was built in 1981, and has since held a number of valuable archaeological treasures. The most important and must-see display is the gallery devoted to those who suffered persecution under the former communist regime – a sad and twisted part of Albania's history.
Kalasa is a place of ruin. Beyond the once-majestic castle walls lay an ancient neighborhood, a busy and tired little town of ruins and labyrinth streets. Whilst taking in the sights, you'll roam through courtyards, churches and the ruins of where the castle walls once stood. After Kalasa, move on to the Gjirokaster Castle, in the city of Gjirokaster (formerly known as Argyrokastro). The castle is bulky and eerie, overlooking the river valley below. It now contains a military museum featuring the captured artillery from the Communist regime and resistance. There is also a captured US air force plane on site – a sign of the struggle Albania once had against Western Powers.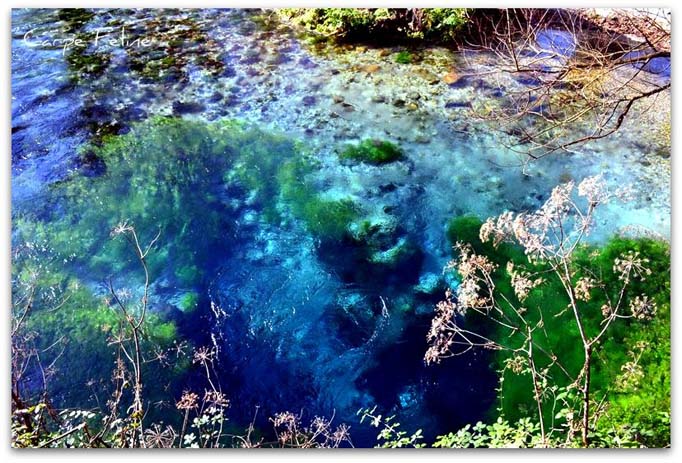 The Blue Eye Spring is a natural swimming hole with beautiful clear water. Photo by Carpe Feline, Flickr
Roam the streets of the cities to find stunning churches and chapels, many of which still operate today. There are a number of chapels in Kala, including St Theodore, the Church of the Holy Trinity and the chapels of St Mary Blachernae and St Nicholas. Visit the ancient ruins of Butrint, with remains spanning over a range of periods and often dating back to 2500 years old.
It's a cheap place to travel
Albania is a cheap country to travel around. You can travel around in private or public transport, eat out and stay in hostels and hotels all for reasonable prices. Because of its location, Albania has coastline to offer very similar to that of Greece, just cheaper and less tourist-based. To put it simply, Albania is a back packer's heaven.
Budget around $15 a night for a really good hostel – you can find ones with reviews online and most of which have positive ratings and are super cheap. Hotels that are given the rating between three and four stars range in price, starting at roughly $25 and costing anywhere up to $50 per night. This often depends on the location and type of room booked. Try the Baron Hotel or Milingona Hostel in Tirana for great, affordable accommodation.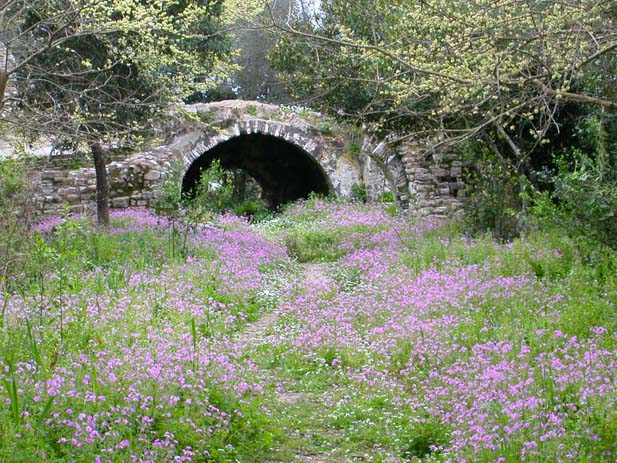 Visit the ruins village of Butrint to get a glimpse of past life in Albania. Photo by valplumlee, Flickr
Cuisine in Albania is a mixture of many cultures, the biggest influence being Greek, Italian and German – so you're sure to find a restaurant that you like. Eating out in Tirana is fairly cheap, especially on the outskirts of the main square where you can get meals ranging from $10 up to $35.
The beaches there are incredible
The coast line of Albania is as beautiful and as untouched as the rest. There are tourist beaches, like Vlore, where passengers from Italy dock and board ferries, and where beach clubs, cafes and restaurants come by the dozen. Most of the nicer beaches are located in the southern part of Albania, and all lie within close proximity of the Albania Riviera.
Dhermi Beach is located 42km south of Vlore, and is a great beach for those who enjoy the perks of eating alfresco, drinks at beach clubs but beaches that are near empty. You can get buses from Tirana to Dhermi daily at midday, and buses run between Vlore, Dhermi and Sarande. Dhermi beach boasts white sands and rentable umbrellas and sunbeds, great for the family. However if you're into something a little more secluded, walk down the beach to Perivoli Beach and you'll have the whole thing to yourself!
Further south of Dhermi is Sarande, which is one of the most important tourist attractions in the Albanian Rivera. Sarande is known for beaches with white pebbly sand and deep blue water. Nearby is the ancient city of Butrint, and due to its location, Sarande is home to a large Greek ethnic minority.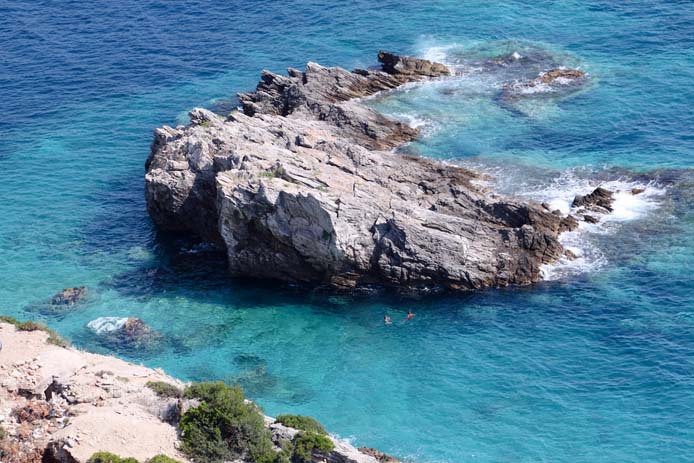 Swim around the beaches of Ksamili and reach rock and island vantage points, great for diving. Photo by Julian Dragoi Photography, Flickr
Make sure to see the stunning horseshoe bay that makes up Sarande, giving a spectacular view between the mountains and the Ionian Sea. Nearby to Sarande is the village of Ksamili, which houses a beautiful beach with several small islands that can be swum to. Ksamili is a quirky village, notorious for its toppling buildings – the effects of buildings being put up illegally and being sabotaged by the police.