Have you ever been to Divjaka? This small city is located only a few kilometers away from Lushnja city and about 114 km away from Tirana capital. Divjaka is considered to be the most important agricultural area of Albania.
It is also a beautiful and preferred location for tourists that like swimming in the Adriatic sea. Divjaka is the appropriate region to go for a picnic, for tourism purposes or scientific research because this area has a rich biodiversity and particular biological characteristics.
Divjaka sea shore is well known for its curative sand and the beautiful view of the centuries-old pine forests are some other elements that make Divjaka a preferred destination.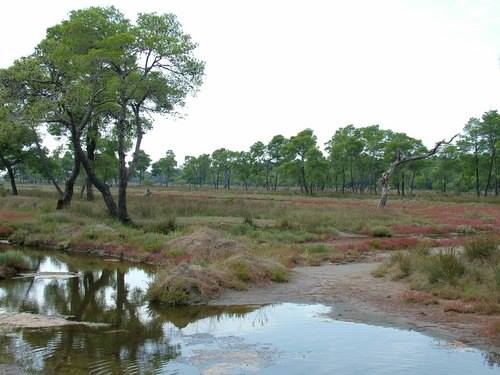 In Divjaka you can find the Karavasta lagoon, the largest lagoon in Albania and one of the largest in the Mediterranean Sea. It is separated from the Adriatic Sea by a large strip of sand. The lagoon is part of the Divjake-Karavasta National Park. It was elected as an area of international importance, protected by the Ramsar Convention of 29 November 1995.
Photo credits: Ministry of Urban Development and Tourism Facebook profile