TIRANA, March 17
The habitat of Tulipa Albanica in the Kukesi area is now officially a natural monument. A decision taken by the Council of Ministers this week listed the area of 35.5 hectares as IUCN Category III. It also includes a 200 meters buffer zone surrounding the protected area, which is granted the same protection status as the strictly protected area.
Earlier in May 2020, the habitat was given temporary protection by the local power. The habitat of Tulipa Albanica spans over a small serpentine area in Surroj village.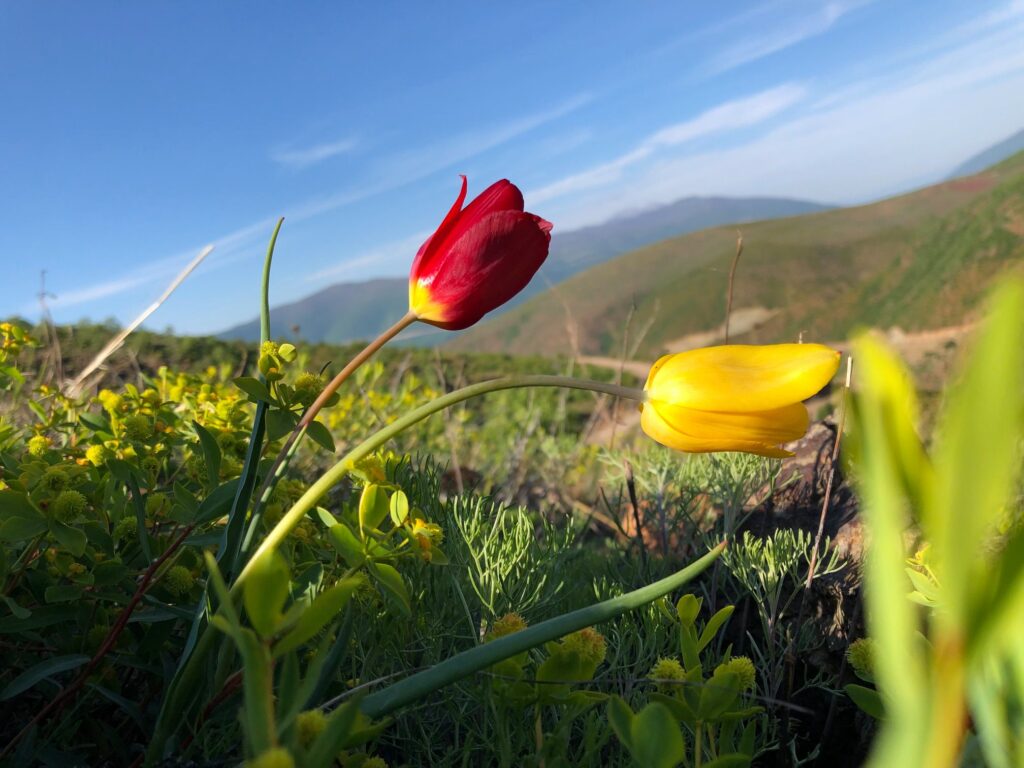 It is critically endangered by the mining activity in the area. The flower is compared with Tulipa scardica from the western Balkans (Kosovo and North Macedonia) and with T. schrenkii from the Ukraine, Caucasus, Central, and Southwest Asia. The tulip occurs both in red and yellow colors. It was discovered by Lulezim Shuka Professor at the Faculty of Natural sciences and Kit Tan from the Institute of Biology, University of Copenhagen, biologists Besnik Hallaci and Luan Vata.
How was Tulipa Albanica discovered?

"During a visit on 22 May 2008 to the meadows near Surroj village in Kukesi district in northeastern Albania, two tulip plants with strongly undulate leaves were observed by L. Shuka. They were bearing young fruits and no flowering plants were seen. He asked Luan Vata, a fourth-year biology student at Tirana University living in Surroj village, who was investigating Crocus in the area, to look out for flowering specimens of this tulip. In early April 2009 Vata reported that the beautiful tulip had been found and would soon be flowering. A visit was made to the area on 7 May. Thousands of tulips were observed in full bloom on 9 May 2009 on the north- and west-facing stony serpentine slopes just a hundred meters from the locality first noted the previous year," abstract from Tulipa albanica (Liliaceae), a new species from northeastern Albania.
Source: Prime Minister's Office
Photo Credit: Abdulla Diku
Read also: Vjosa Becomes Europe's First Wild River National Park