TIRANA, January 31
Treni Cave located in Devoll area in the western part of Small Prespa Lake that dates back to 6,000 BC needs an immediate intervention. Almost 80 percent of the protected archaeological area has been given to private subjects. The cave was the object of several types of research due to its historic and natural values. Currently, it is under the protection of local power, which aims at protecting the cave from the activity of nearby quarries.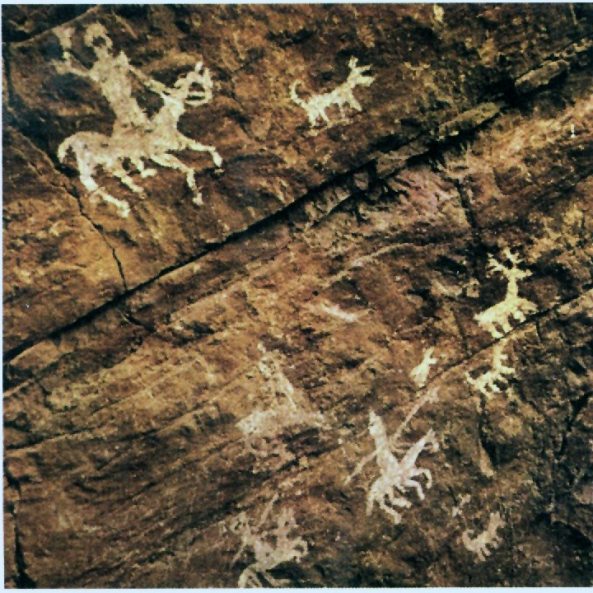 This rock painting depicts three hunters and four dogs chasing a deer 
According to experts, it is believed that the cave was inhabited during prehistoric times and this is proved by the cave paintings on the walls and ceilings of the cave. They depict hunting scenes and wild animals.
Treni cave and the surrounding area were studied by archaeological expeditions since 1966. On the other hand, no sign remained from the surrounding walls of Treni Castle. An immediate intervention would help to stop further damage to the cave and the archaeological area. Treni cave is visited by fans of ecotourism and history, especially during the summer season.
News Source: ATA
Photo Credit: projectunify.net/ pasuriakulturoreshqiptare