TIRANA, January 20
Protected areas in Vlora Region constitute a key element for sustainable tourism development. They consist of extraordinary recourses and natural beauty that attract Albanian and international tourists.
Chair of the Regional Administration for Protected Areas in Vlora Lorela Lazaj explains their values and tourism potential.
She said that as of February 2015, protected areas in Vlora region include a total of 65,000 hectares and more concretely Karaburun-Sazan National Marine Park, Llogara and Butrint national parks, Vjosa-Narta protected landscape, Karaburun and Rrezoma managed nature reserves. Continuous efforts were made during the last two years for promoting the sustainable use of the biological diversity of these areas in Albania and beyond.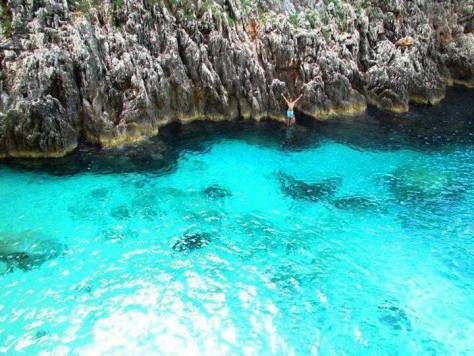 According to Lazaj, Karaburun-Sazan National Marine Park has an extraordinary tourism potential.
"Over, 15,000 tourists visited this park during the past year and 40% of them were international visitors, mostly from Italy. This marine park, unique among its kind in Albania, offers various tourism alternatives," Lazaj said.
She mentioned beautiful sites such as Shen Vasili bay, Shen Jani Bay and Grama Bay, but the most special geological formation in the area is Haxhi Alia Cave. It one of the largest caves in Albania known for its historic and geological values.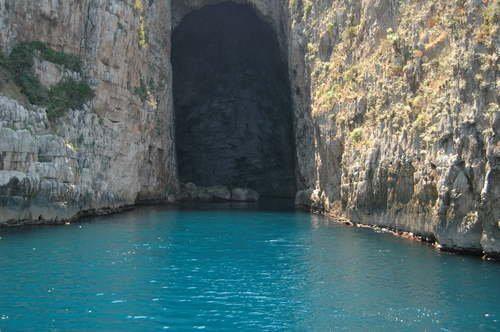 Moreover, underwater landscapes are as beautiful as that above ground. Divers can explore underwater caves, flora and fauna as well as archaeological remains. Lazaj highlighted that this is the most remarkable part of the Albanian coast for recreational activities both in land and water.
On the other hand, the park's habitat consists of rare or endangered species of flora and fauna. There are about 36 internationally protected marine species living in the park. The park is often visited by dolphins and sea turtle species.
The Administration for Protected Areas in Vlora made possible the signing and mapping of hiking trails. Meanwhile, procedures for native fauna recording have started. Further on, an info point centre will be soon constructed in Rradhima area in cooperation with UNDP only for tourists that will visit Karaburun-Sazan National Marine Park.
Llogara National Park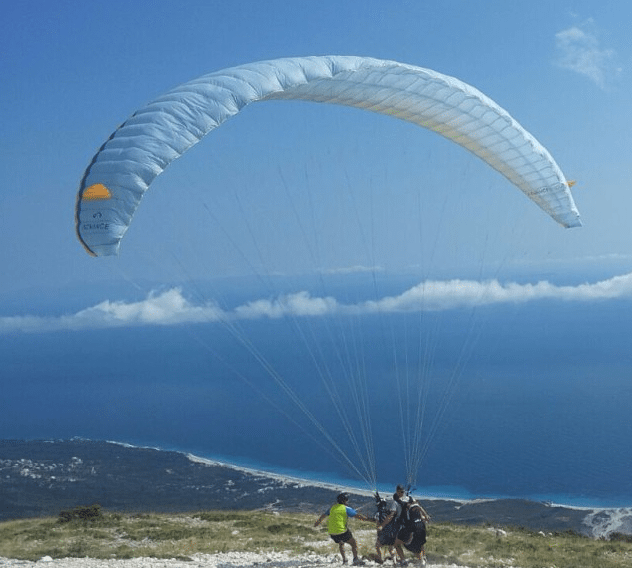 Lazaj said that Llogara National Park is a year-round tourism destination thanks to its climate, natural beauty and forever bent pine trees. One of them is the Flag Pine (Pisha Flamur) a natural monument located in the northern side of the park. The exhibition centre for tourists in Llogara is now completed. It provides information on the natural values and tourism potential of the park.
Blue Eye Natural Monument and Butrint National Park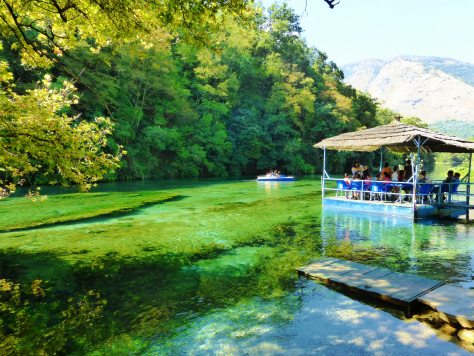 Another important destination visited by 28,521 visitors during 2016 is the Blue Eye Spring in Delvina district. Meanwhile, Butrinti national Park welcomed 126,563 visitors. Other tourist destinations in the region are Gjipe Canyons that are mostly explored by hikers and climbing enthusiasts, Palasa creek, Ksamil islets, Zverneci Island, etc.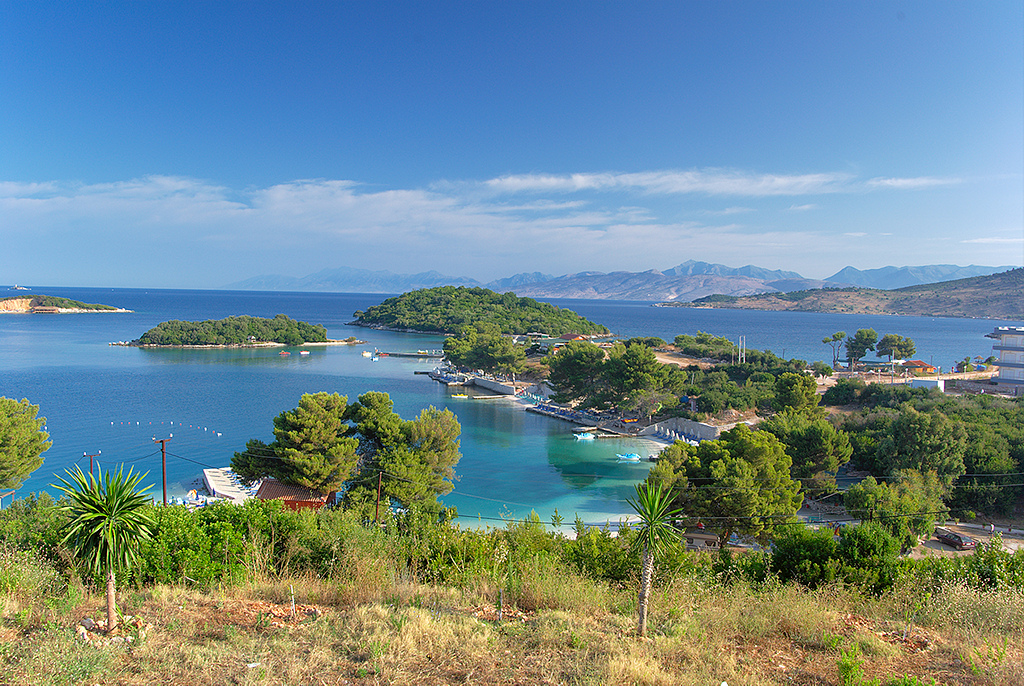 News Source: ATA