TIRANA, August 3
While connected economies around the world are chare changing job prospects, Albanian students continue to pursue their passions and focus their primary career choices in economic justice, and social working. The recent report on education issued by the Institute of Statistics (INSTAT) sheds light on the career choices of Albanian students and other education-related trends.
According to the report's data, some 35,173 students graduated in 2017 and compared to 2016 the number increased by 11 percent. Bachelor's graduates consist of 58.1percent of the total number of students that received a degree in 2017. In terms of gender, males' students are outnumbered by female students. The latter make 64.1 percent of graduate students.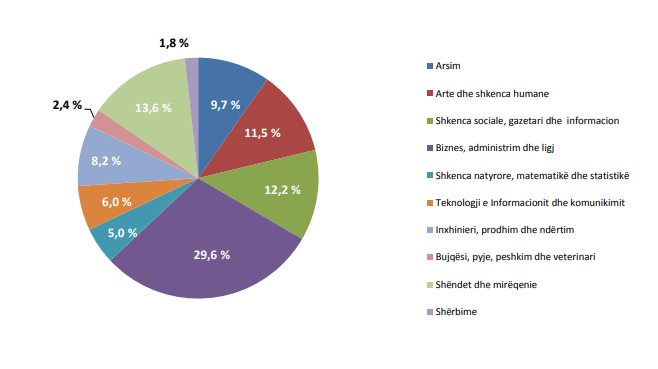 The data confirm that the top career choices for 2017 were business administration and law, healthcare, social sciences, journalism, and information. Female students count for the highest number of students that pursue these fields of study.
On the other hand, male students top career choices are engineering, production, and construction, agriculture, forestry, fishery, and veterinary.
News Source: INSTAT