TIRANA, June 1
The new tourist season was launched in Berat, one of the three UNESCO World Heritage Sites in Albania. Besides visits to the historic neighborhoods and museums o Berat, visitors can choose many other options especially the fans of adventure sports and great outdoors. New hiking trails were marked in Tomorri Mountain by the Regional Administration for Protected Areas. The new routes were marked and mapped and they can be downloaded on mobile phones.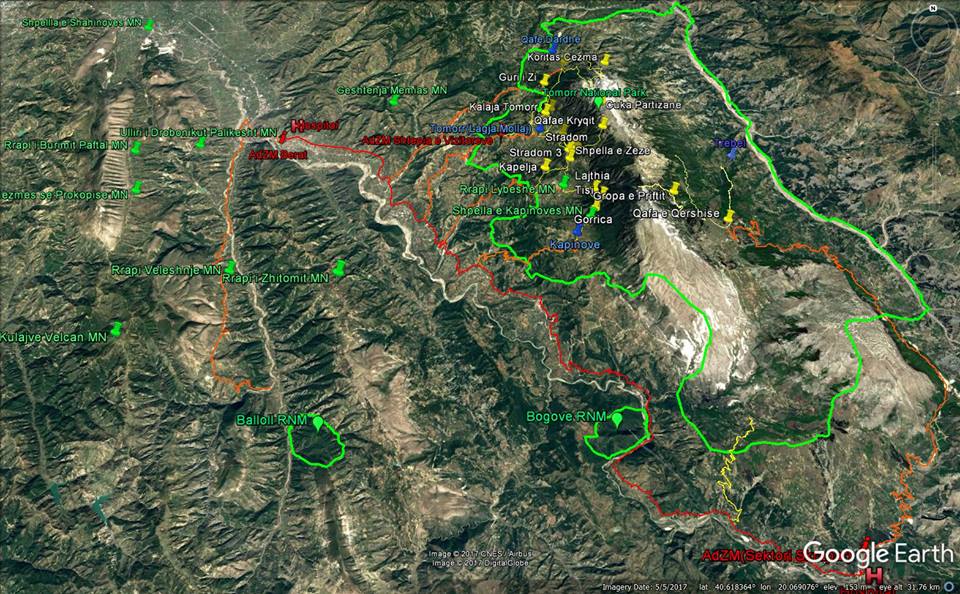 Hikers that will be walking in Tomorri National Park can follow the new routes. The terrain of this national park is jagged thus guides are necessary. However, the digital guide provided by the regional administration of protected areas could be of great help for the visitors.
Tourists can also ask for information at the info points in the city of Berat and in the park area.
Berat is one of the most visited destinations in Albania. Tourists from all over the world explore the architectural style, cultural sites and other attractions such as the Canyons of Osumi River.
News Source/Photo Credit: AKZM