TIRANA, May 17
For two weeks, from May 16-30, Tirana will welcome 214 artists from 18 countries, that will offer us every day with  a different performance on the third edition of the "Cloud Festival". Music, dance and other activities will create a fantastic atmosphere for those who love the arts.
The festival opened last eve evening, at 19.30 with a parade with drums lit by lights LED, to go down to the underground parking of "Skanderbeg" Square and followed by a performance 30-minute long titled " Usual" created by the contemporary artist Klod Dedja.
The evening will continue with a live concert, from the local artist from Tirana, Rik Buneci. Food, drinks, cocktails, and DJ-s will accompany this evening that will last until 2.00 a.m.
During the days and nights of the festival, local and foreign artists will bring the best combination between two extremities of culture (art, music, dance, etc.) and Contemporary Art, especially to mention the premiere of the experimental opera called "Mal" (Mountain) which is inspired by the Albanian poet of 20th century, Migjeni.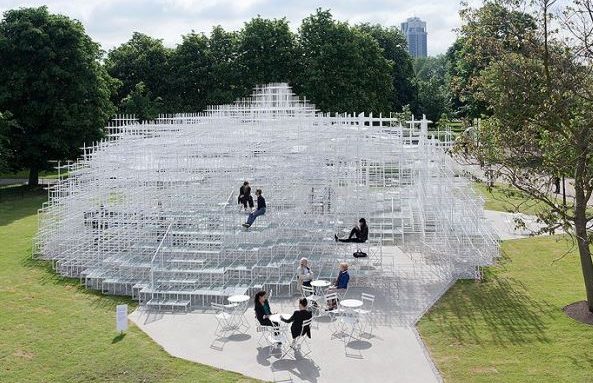 A special spot is reserved for the traditional culture, that brings the old and best music of Tirana and Shkodra feast. The ensemble "SAZ'IZO" with international fame, will bring the joy and sadness of the harmonica of Southern Albania.
The "Cloud" and its surrounding park will be the facilities of the theater, audio-visual installations, conversations with artists, picnic games, after-party, spiritual lectures, workshops, Egyptian dance, Japanese drums, TAP and Irish dance, literary performances and 8-day-long training about the art performance.
Now it has become a tradition, the music by DJ-s and dance courses in public where we could mention the Dance of Tropoja, led by the Great Master, the choreographer Delih Metalia and the ensemble 'Dandania', to finish with the Rhapsody 'Freiraum' composed and directed by Fatos Qerimaj and performed by the Contemporary Music Orchestra, with the participation of 'Choir of the Cloud'.
Also, interesting will be the performance "Emo Girl" by the artist, Astrit Ismaili which brings together women and queer people. The 'Cloud' and its activities are productions supported by the city hall and its current mayor, Erion Veliaj.
News Source/ A.T.SH.
Photo Credit/ City Hall of Tirana, Scan T.V.