TIRANA, April 18
Theth village has been proclaimed a protected historic centre. The Ministry of Culture and the Institute of Monuments took the decision for the beautiful village in the Albanian Alps based on the criteria that it met.
The historic centre includes the area with urban, architectural and historic values that provides evidence on the urban development of Theth. The major part of the village preserves old buildings, architectural values, and the typical road network.
These buildings are closely related to the traditional environment, which is part of the Historic Centre. It includes first-category cultural monuments such as the house of Lulash Keci or the Ethnographic Museum of Dukagjin, the Kulla of Nikoll Zef Koceku or the Tower of Isolation and many other important buildings.
Besides the old monuments, other inhabitations with rare architectural values were built in the area. They date back to late periods and are located in specific areas in Theth, Vermosh, and Kelmend.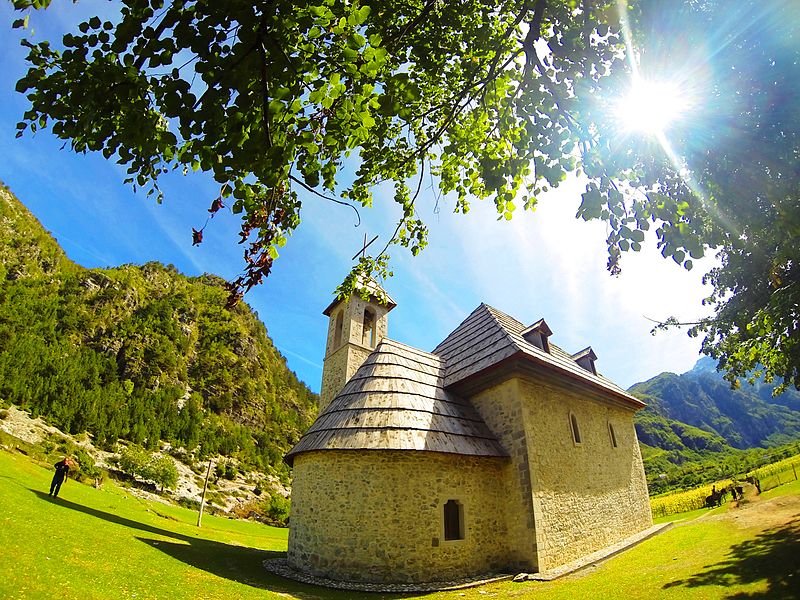 They share the common trait regarding the architectural style, especially on roof construction.
According to historic and archeological data, Thethi is an early settlement. The first documentation about this village dates back to 1485 in the register of Shkodra Sanxhak. At the time it had seven houses and was recognized as the field or Fusha. Meanwhile, in 1976 it was proclaimed a National Park. Currently, Theth village is one of the most important tourist destinations in Albania and a must visit place for every visitor.
News Source: shqip