The State Police notified on Friday of July 3rd that a Czech couple were found dead in the northern area of Theth, in Dukagjin commune. After two days of intensive investigation, 350 police forces captured the main suspected as the killer of the two tourists, the 20 year old – previously convicted with five years to jail – Sokol Mjacaj.
Mjacaj declared that his first intention was to rob the tourists and not to kill them, but the situation escalated and Mjacaj ended by killing the couple with a rifle.  The public in Albania was shocked by the murder and thousands of Albanians expressed solidarity with the families of killed Czech couple by sharing their condolences in social networks. The hashtags #AlbaniansSaySorryToCzechPeople and "We are sorry" went viral in all social media profiles of Albanians which on June 5th honored the Czech tourists by lighting candles and praying for their souls in front of the Pyramid, in Tirana capital.
Many media and analysts wrote that this murder does not represent the Albanian people and that such situations may happen even in other countries as well. The mass solidarity shown by Albanians was impressive and this came for two main reasons:
Albanians are very hospitable people; they do not kill their friends in their house
The great and exemplary hospitality showed by Albanians to foreign tourists that visit the country has been underlined by everyone. This is not a myth from the past, but is a value of a nation for which the hospitality of a friend is saint and stands above everything else.
Albania is the preferred touristic destination for Czech tourists
If you travel in the northern National Parks of Theth or Valbona during spring and summer seasons, you will definitely meet no less than 10 Czech tourists per day. Czech tourists prefer camping and hiking in Albanian mountains and their number has increased continually in the past 10 years. Albanians have a deep sympathy for Czech tourists as they are always kind and respect the locals.
We hope that such rare macabre murders do not repeat again in Albania. Albania said "Sorry" one millions of times in the last two days.
Photos: Facebook
Gallery – Solidarity shown by Albanians for the murder of two Czech tourists in northern Albania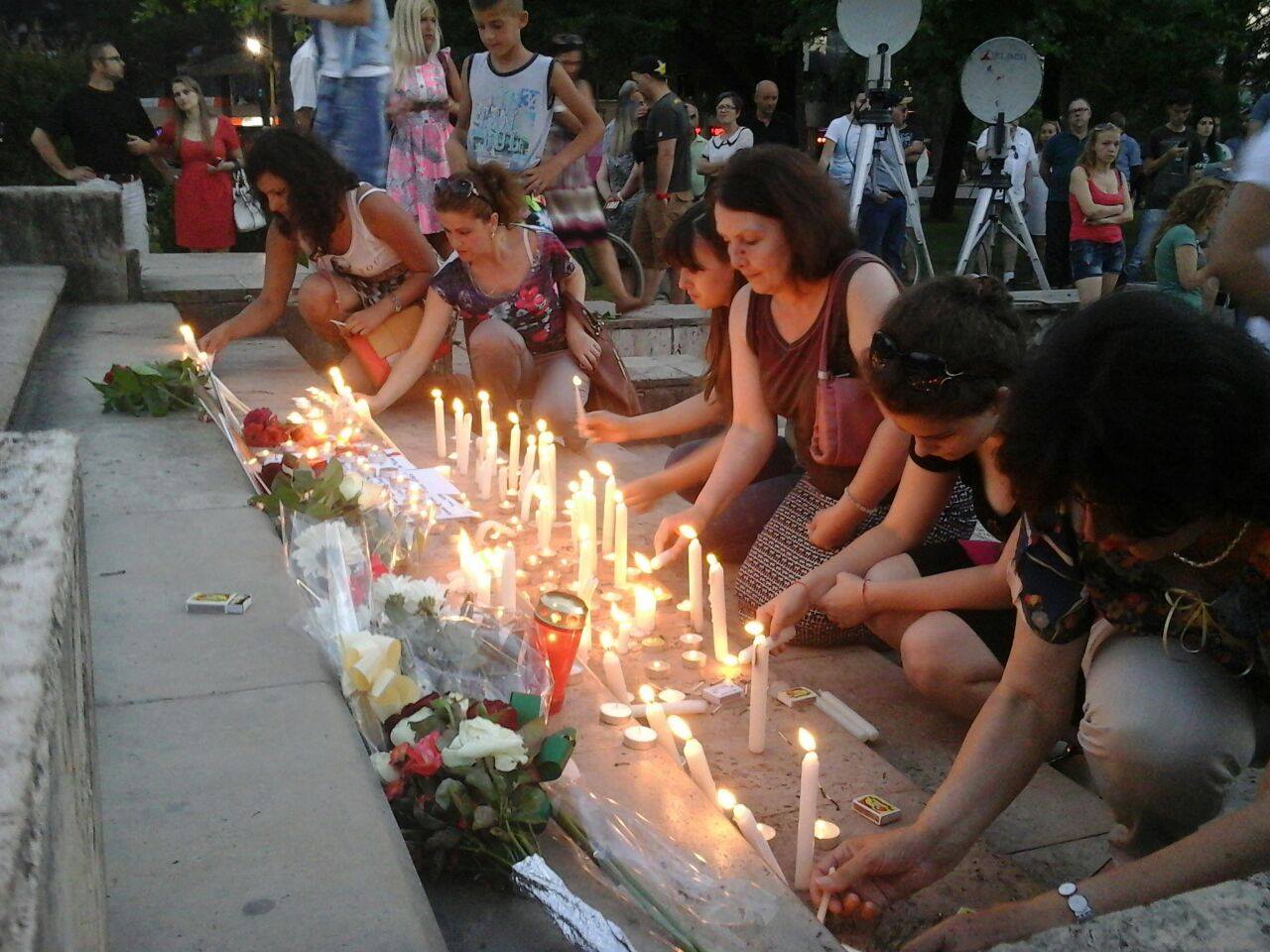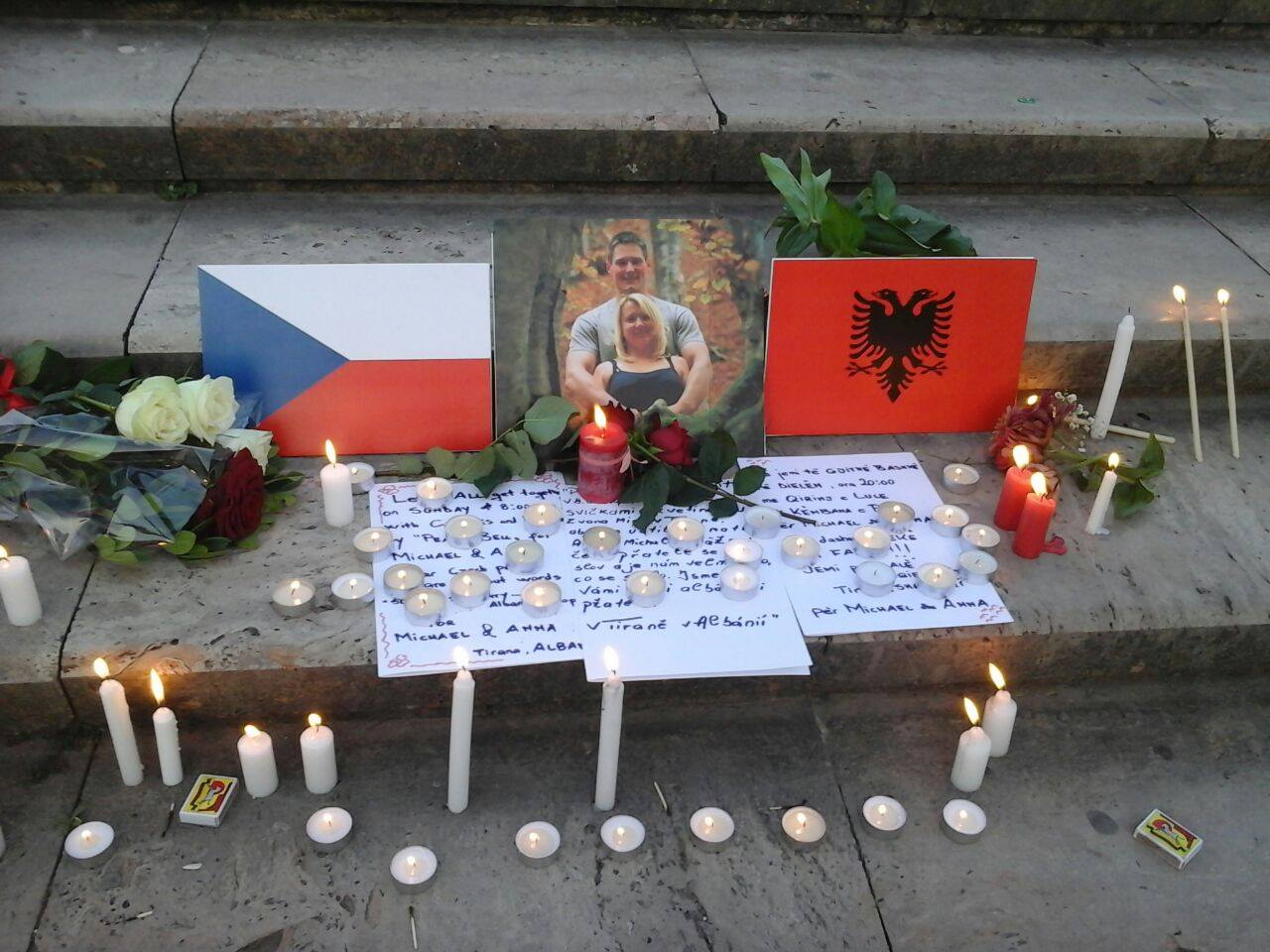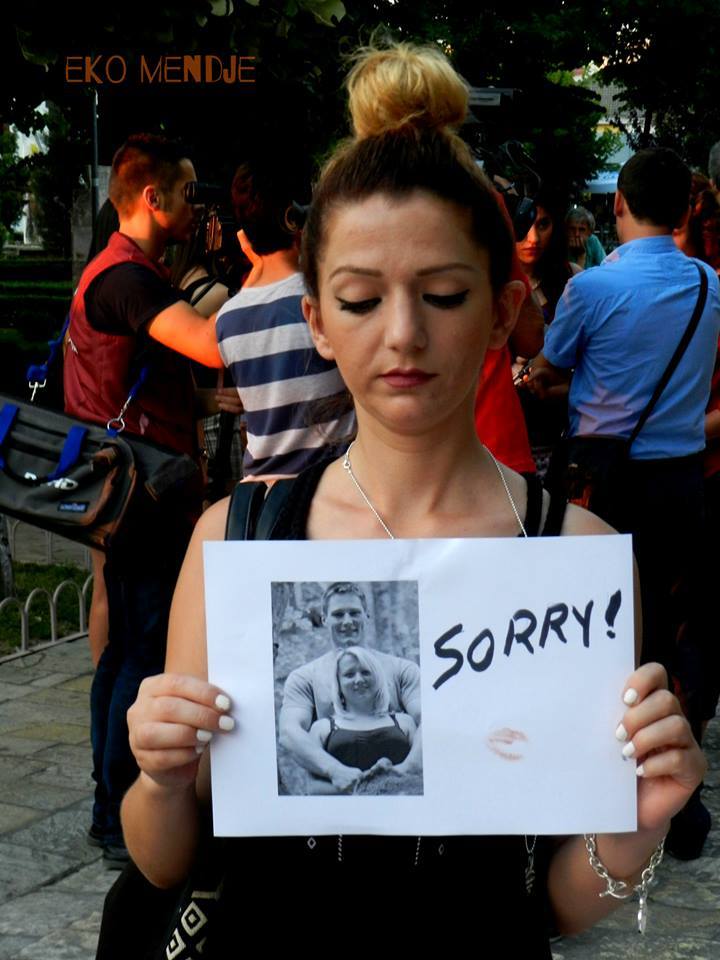 March of Shkodra city citizens for the tragedy in Dukagjin area. 
Photographer and hiker Nentor Oseku holding the Czech flag as a sign of solidarity with the Czech people for the murder of tow Czech tourists in northern Albania, in Jezerca peak during an expedition.