Tirana, January 20, 2016
The Culture Trip blog has recently published an article about "The 10 most beautiful towns in Albania", written by freelance journalist Helen Armitage. You can read the original article here.
---
Quickly becoming a traveler hotspot, Albania's mix of modernity and tradition combined with its stunning scenery has made it one of Europe's top must-see destinations. We round-up some of the country's most beautiful towns and cities – from historic Gjirokastra to the tiny mountain village of Theth.
Gjirokastra
A UNESCO World Heritage Site, Gjirokastra is noted for its fine Ottoman architecture – one of the Balkan region's few surviving examples – and its beautiful location amongst the snow-capped peaks of southern Albania's Drino Valley. Often called the 'City of Stone', charming cobbled streets wind their way to the city's most dominant feature – its castle, parts of which date back as far as the 12th century and which also hosts the Gjirokastra National Folklore Festival. Beyond its castle, visitors to Gjirokastra will want to stop by Zekate House – a tower house constructed in the early 19th century, and considered the finest example of Ottoman architecture in the city.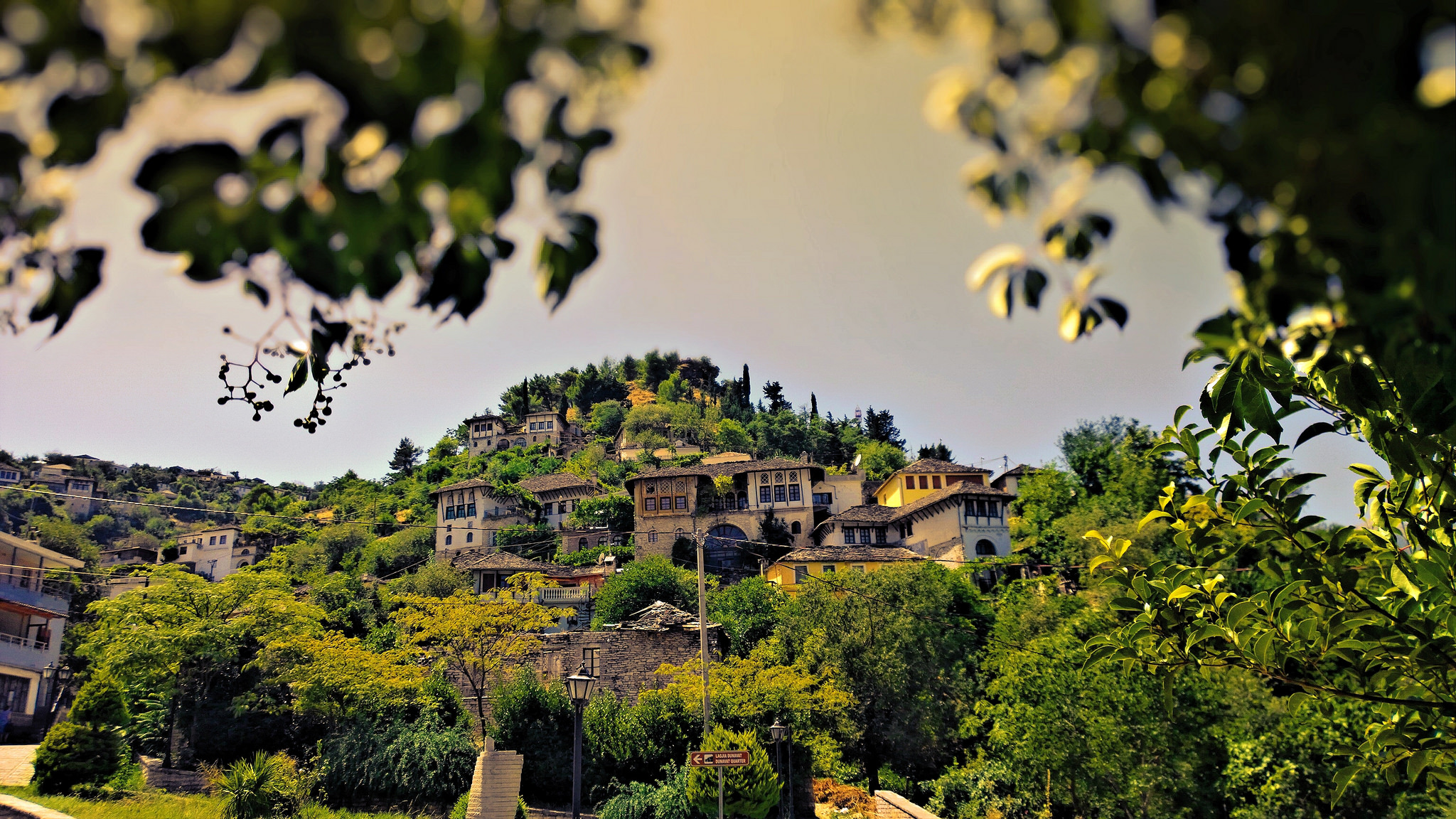 Lin
Nestled on a small peninsula on the western shores of Lake Ohrid, the beautiful lake that separates Albania from neighboring Macedonia, the picturesque village of Lin is a must-see when exploring the southeastern reaches of the country. The village is home to an early Christian basilica dating back to the 6th century, a listed Cultural Monument of Albania, which boasts some beautifully preserved ancient mosaics. Of course Lin's beautiful lakeside location is another major pull for the pretty village with plenty of sandy and pebble-strewn beaches ideal for picnics and paddling.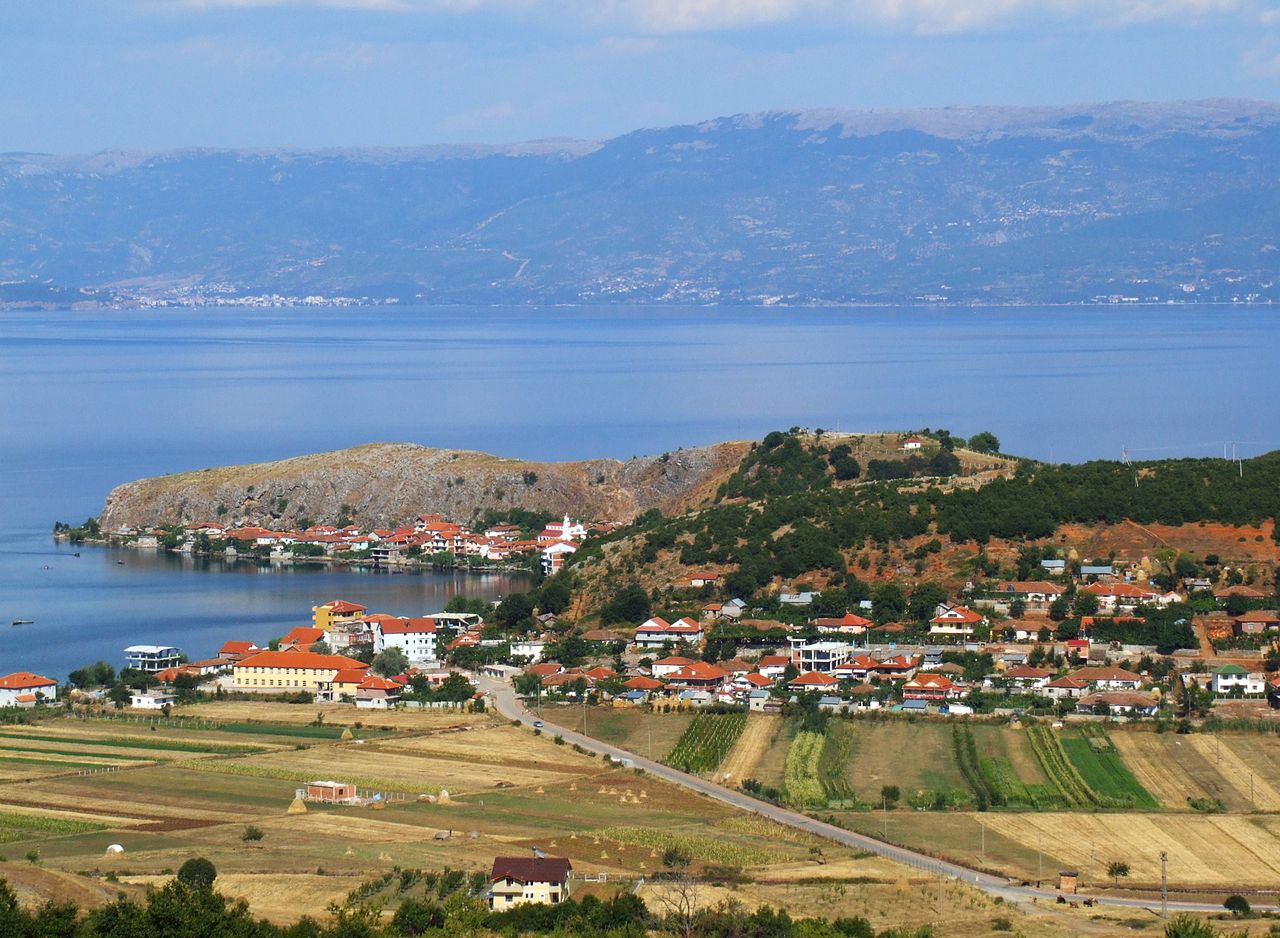 Kruja
Located just 32 kilometers northwest of Albania's capital Tirana, the historic town of Kruja lies nestled in the foothills of a stunning mountain of the same name and boasts one of the country's biggest bazaars – a winding cobbled street lined with stores and artisan studios selling traditional Albanian wares that has been a protected site since 1961. Kruja's other main attractions include its medieval castle, the site of national Albania hero Gjergj Kastrioti Skanderbeg's legendary battle against the Ottoman Turks, and the Skanderbeg Museum – an institution dedicated to chronicling and honoring his life.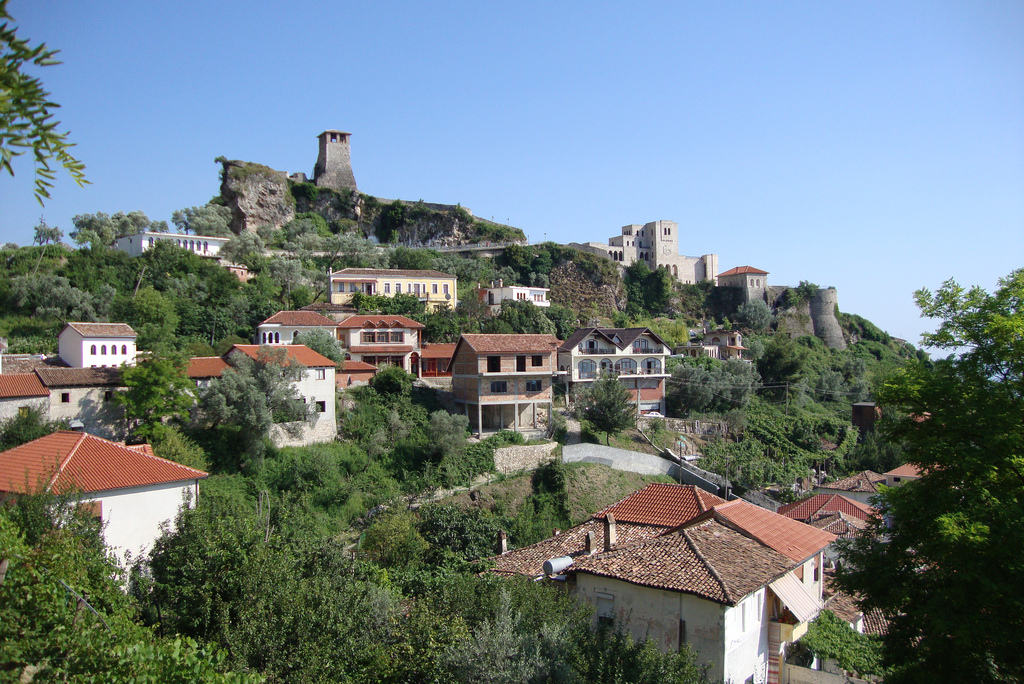 Saranda
Down in the southern reaches of the Albanian Riviera lies Saranda – a vibrant tourist town and one of the country's most popular destinations. Its attractive, lively waterfront is lined with beautiful beaches and plenty of restaurants, cafés and bars serving authentic Albanian and Greek eats, but Saranda isn't a town purely for beach bums and sun worshippers. Venture away from Saranda's waterfront and the town's history reveals itself with historic sites the ruins of the Forty Saints Monastery and the 16th century Lëkurësi Castle which, with its hilltop location, is a splendid spot for taking in the sunset over neighboring Corfu.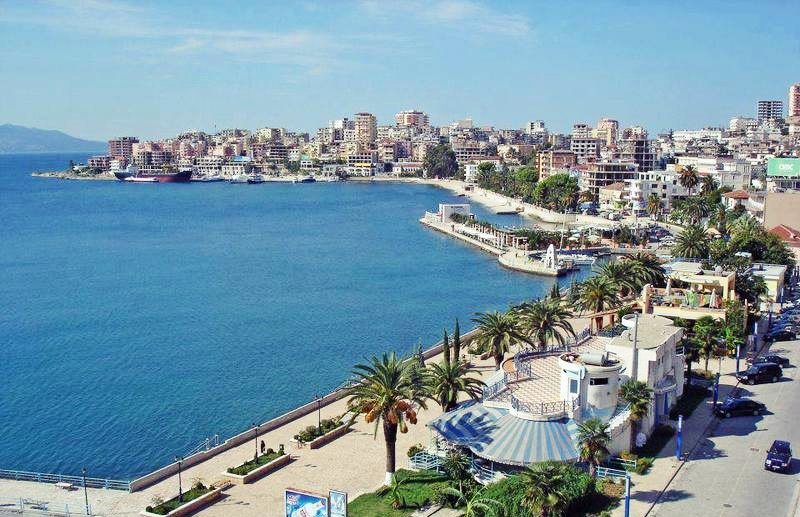 Berat
Like Gjirokastra, Berat is also a UNESCO World Heritage Site celebrated for its beautifully preserved Ottoman architecture; this coupled with its idyllic locale on the banks of the Osumi River make it one of Albania's must-see destinations. A haven for history buffs, visitors are enthralled not only by its Ottoman architecture but Berat Castle and its astounding number of Byzantine churches – one of which is home to the Onufri National Museum which honors Albania's most noteworthy post-medieval painter, Onufri – and Berat's beautiful arched bridge, built in 1780, that links the neighborhoods of Gorica and Mangelemi.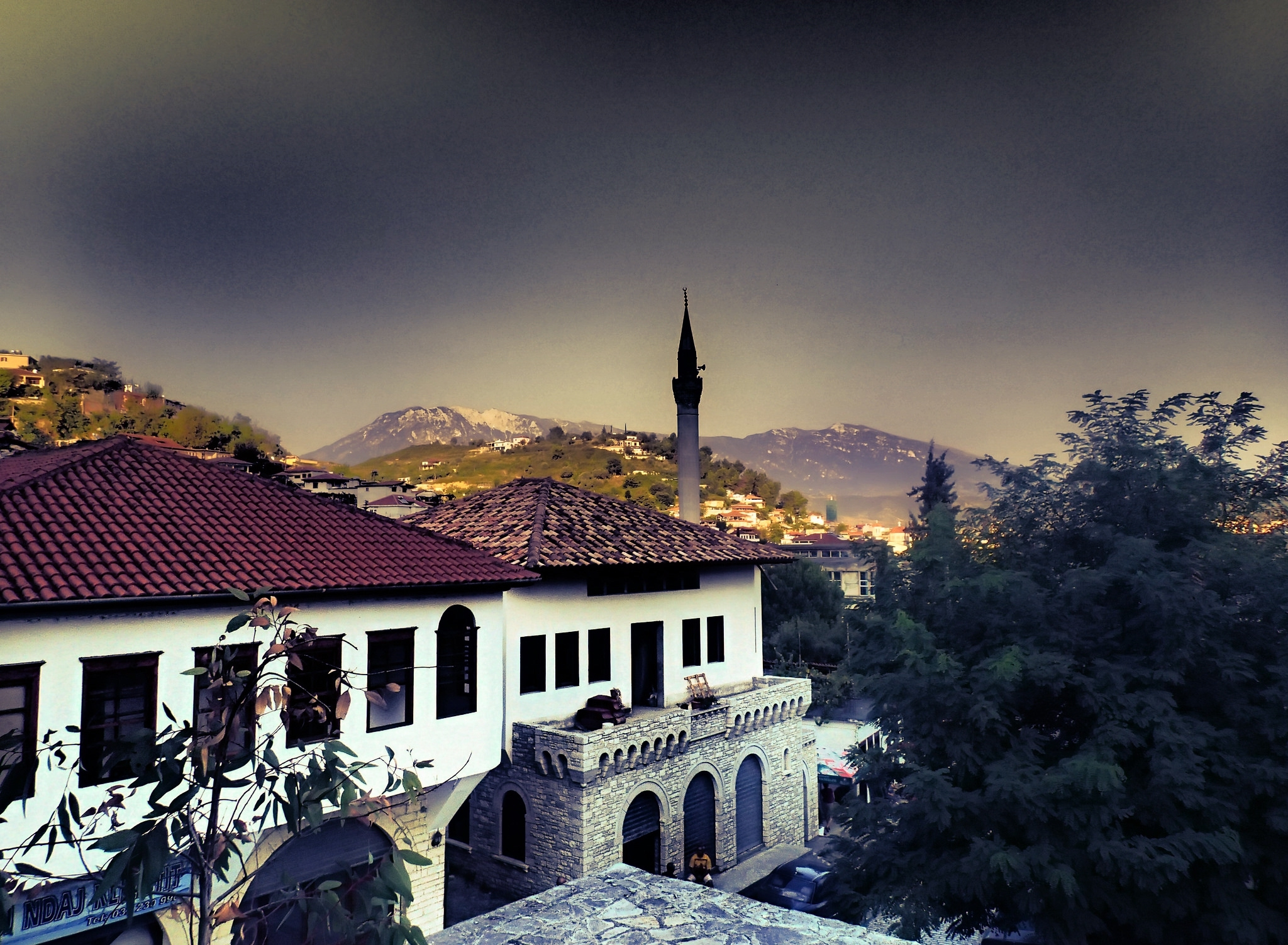 Theth
Up in Albania's northern reaches not far from the border with Montenegro is the tiny mountain village of Theth – a community so beautiful that when British writer Edith Durham visited during the early 19th century she wrote 'I think no place where human beings live has given me such an impression of majestic isolation from the entire world'. Home to just a handful of residents and surrounded by the magnificent Albanian Alps, Theth is certainly isolated but by no means lacking in things to do. Within the village itself, visitors will find the Tower of Nikoll Koçeku, a centuries-old lock-in tower, and in the surrounding Thethi National Park stunning waterfalls and the dramatic Grunas Canyon await to be discovered.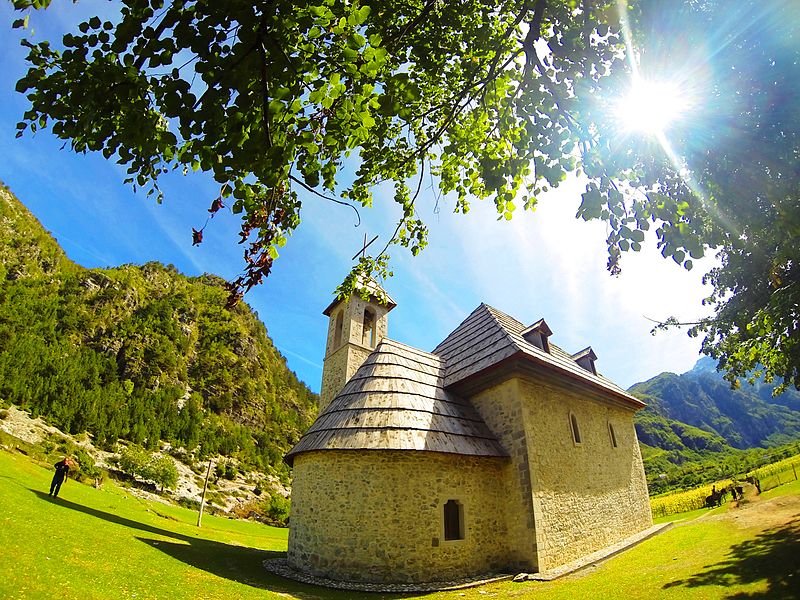 Ksamil
South of Saranda close to the border with Greece lies Ksamil – a beautiful coastal village nestled within the bounds of Butrint National Park whose stunning seaside location has made it one of Albania's most popular destinations. The village itself boasts beachside bars and eateries and four small islands off its coast surrounded by crystal clear waters are perfect for swimming and snorkeling. A short distance south of the village is the ancient city of Butrint – an important archaeological site dating back to the 5th century BC that was listed as a UNESCO World Heritage Site in 1992 and is home to the ruins of a Greek theatre and paleo-Christian basilica.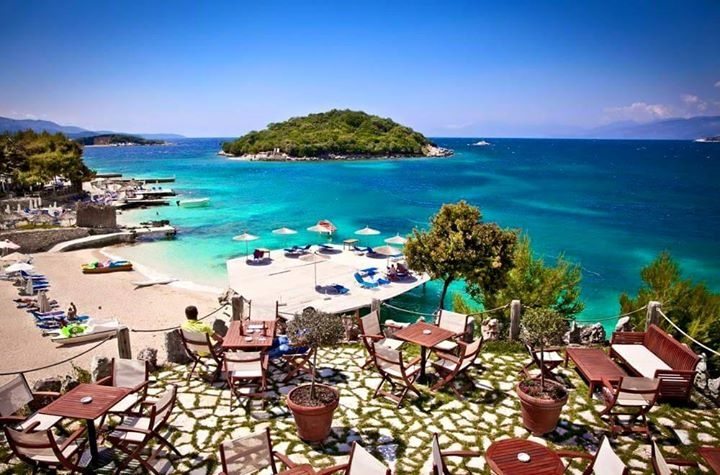 Dhërmi
Tucked away in the foothills of the Acroceraunian Mountains, the picture-perfect village of Dhërmi lays claim to one of the most idyllic stretches of coast on the Albanian Riviera. The village boasts classic southern European architecture and a staggering 35 churches within its boundaries, with fruitful olive groves and citrus plantations winding their way down to its long, white stretch of sand which, unlike some of Dhërmi's neighbors, remains largely unspoiled by overdevelopment. Just south of Dhërmi's main beach is the Pirate's Cave – a natural cave cut into a perpendicular rock face made famous in a book by Albanian writer Petro Marko.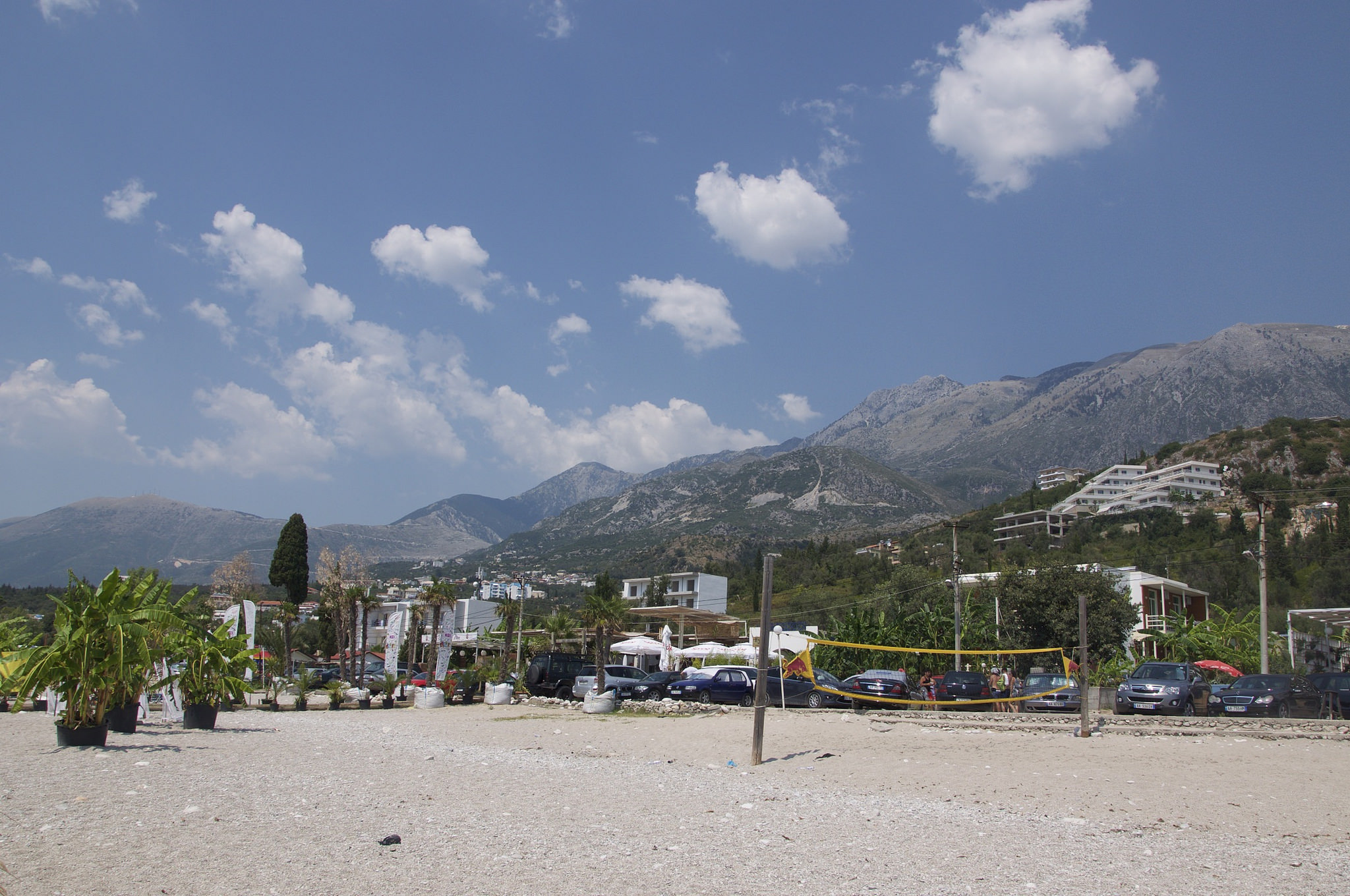 Korça
Often nicknamed the 'cradle of Albanian culture', Korça is the largest city in southeastern Albania and an oasis of grand architecture, museums and natural beauty. Visit Korça's churches – including the grand Orthodox Cathedral and the Iliaz Bey Mirahori mosque, one of the oldest mosques in the Balkans – for a sense of the city's varied architecture and head to its many museums, including the National Museum of Medieval Art and National Archaeological Museum, for a taste of Albanian culture. Korça's main park, Parku Rinia, is perfect for a stroll away from the hustle and bustle of the city while the more adventurous can hike into the stunning Morava Mountains that surround Korça.
Shkodra
Founded in the 4th century, Shkodra is one of Albania's oldest cities and lies nestled on the edges of Lake Shkodra where three rivers – the Drini, Buna and Kiri – meet. One of the city's most popular attractions are the ruins of Rozafa Castle, a former Illyrian stronghold situated on a rocky hill above town that offers stunning views out over Lake Shkodra and today houses a museum detailing the castle's history and a restaurant showcasing local cuisine. The Mesi Bridge – a beautiful arched stone bridge built in the late 18th century across the Kir River – is also worth a visit.