TIRANA, October 9
Some 1,992 running enthusiasts from 29 countries will attend Tirana Half-Marathon on Sunday, October 15 at 9:00 hours at Mother Teresa Square. This is the second edition of this important sports event that aims at turning into an annual tradition in the capital city. The half-marathon itinerary was certified by the Association of International Marathon and Distance Race and also joined the International Association of Athletic Federation. The new itinerary will run through the most attractive spots of the capital city. The event will start with Fun Run. Hundreds of pupils from Tirana's schools will run with the goal of educating generations through sport.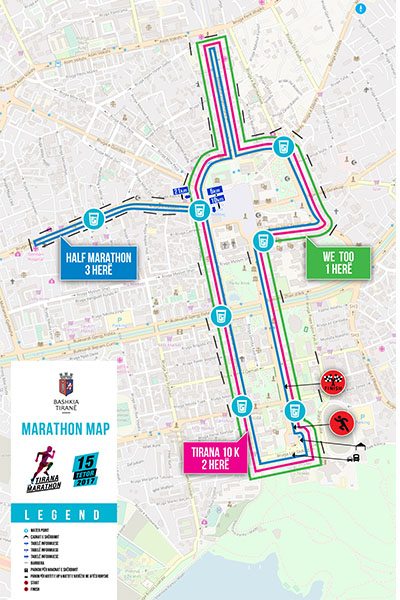 Moreover, there is Wee Too, a 5km itinerary for people with different abilities. This category more than to compete wants to motivate.
The two other itineraries include the Half Marathon over 21km, and Tirana 10K.
News Source/Photo Credit: AprTirana.al