TIRANA, June 20
Italian daily Corriere Della Serra dedicates an article to the Albanian beaches on its Special Travel Issue. 'An Unusual Dive: On the Road in Albania among Secluded beaches and Bays' by Francesca Masotti focusses in three main coastal trip and highlights that Albania is turning into a major destination in the Mediterranean region. Chap prices and the growing tourism sector but still no crowds are the reasons why the number of tourists to Albania is increasing. The article also refers to 'The Rugged Beauty' by the New York Times, and to the long coastal area in the Adriatic and Ionian seas.
Vacations in Albania: Boat Trip in Vlora Bay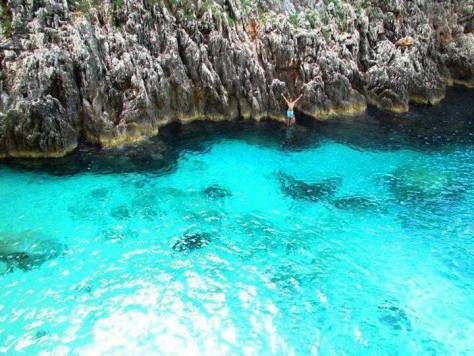 In front of Vlora Bay, you can find the Karaburun Peninsula, a former military area, now open to tourists. Together with Sazani Island, Karaburun Peninsula is part of the only marine park in the country. Karaburun stretches in the Ionian Sea for 15 km and it is home to numerous bunkers and isolated beaches that can be reached only by boat or through hiking trails. Shen Vasili beach is one of the must-visit destinations that also offers the necessary infrastructure, including a restaurant that serves seafood and other products from Vlora region.
"The beach is idyllic, crystal-clear water and white rocks that have nothing to envy to the coasts of Puglia.
Second Destination: From Vlora to Narta Lagoon
Narta Lagoon is a fishermen village that still conserves traditional buildings and pine forests. Zvernec Island in the center of the lagoon is a must-visit site. It can be reached through a newly-reconstructed timber bridge. The Monastery of Saint Mary is an important site of cultural and historic heritage. It was built in the seventh century in a Byzantine style and abandoned during the communist regime. The Island of Zvernec is one of the most interesting spiritual sites in Albania.
Relax in Drymades Beach and travel to Butrint

Credit: Marlind Parllaku
The road to Dhermi goes through Llogara Pass and through the panoramic road, one of the most beautiful road trips in Albania. It takes to the coast of Dhermi. Jali beach is another destination on the Ionian coast. It can get overcrowded in the peak season and empty during the other part of the year. Vuno, Porto Palermo, Himara, are places to explore along the way. Further south, their tourists can explore the city of Saranda, Ksamil Village, and the ancient site of Butrint, a UNESCO World Heritage site.
News Source: viaggi.corriere.it
Photo Credit: Giovanni Tagini