TIRANA, June 7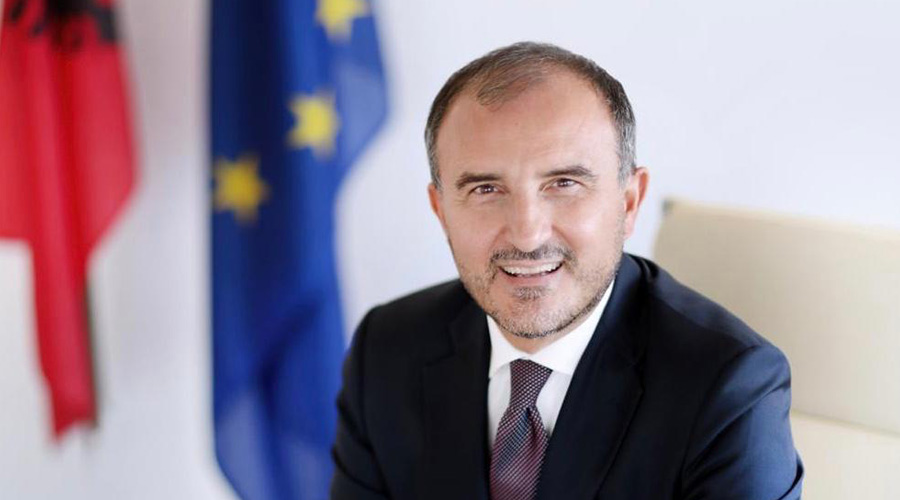 "The European Union is going to help Albania to map every single hectare of the country with a new map of property registration. This will facilitate legal certainty for property and foreign investment. If you talk to the business investors, they are still worried about investing in Albania because of this long-awaited reform" Head of the European Union Delegation to Albania Ambassador Luigi Soreca in an interview Global FDI Report magazine for publication in Die Welt.
Soreca added that the reform might take a while, but in the medium term, this will become the most significant reform that we can all wish for the country.
When asked about his message to foreign investors, the Ambassador said that even though foreign investors are concerned at the moment it's important to also look at the potential of the country.
"And even in this politically difficult situation, the growth rate is pretty strong, around four percent, still high compared to some other countries in Europe," Soreca added.
Speaking about the EU investments in Albania, ambassador Soreca highlighted agriculture and tourism.
"Finally, last year, after a few years of preparation, Albania entered into the EU IPARD program…The objective is to modernize the current outdated system…The second area is tourism. Tourism is, in my view, the greatest potential that the country holds. If you have visited Albania, you can see that seaside and mountains have great tourism potential," Soreca stated.
When asked about final messages to German audience about Albania, Soreca said that Germany has been very supportive of Albania. Germany and the European Union are neck and neck as top donors in the country.
"German investors should also continue to look into Albania with interest. Germany's presence is essential to help Albania focus its efforts on its path to integration to EU, where it belongs from a historical and geographical point of view," the EU ambassador concluded.
Source: Global FDI Reports