Tirana, November 25, 2015
Discussions at the "16+1" economic summit held in Suzhou province in China between 16 Central and East Europe states and the Republic of China were focused on the strengthening of cooperation and mutual benefit between 16 European countries and China in order to reach a stable economic increase, say official sources.
Present in this important economic summit was also the Albanian delegation headed by the Prime Minister Edi Rama which declared through a Facebook post that "in their 66th anniversary, Albania – China relations are excellent and are strengthening in new aspects. The "16+1" and the twinning partnership between Durres city and Shantou city will open a new era of collaboration between Albania and China, especially in terms of Chinese investments in Albania where the most important projects include the development of Port of Durres and the construction of Spitalla free economic zone," according to Rama.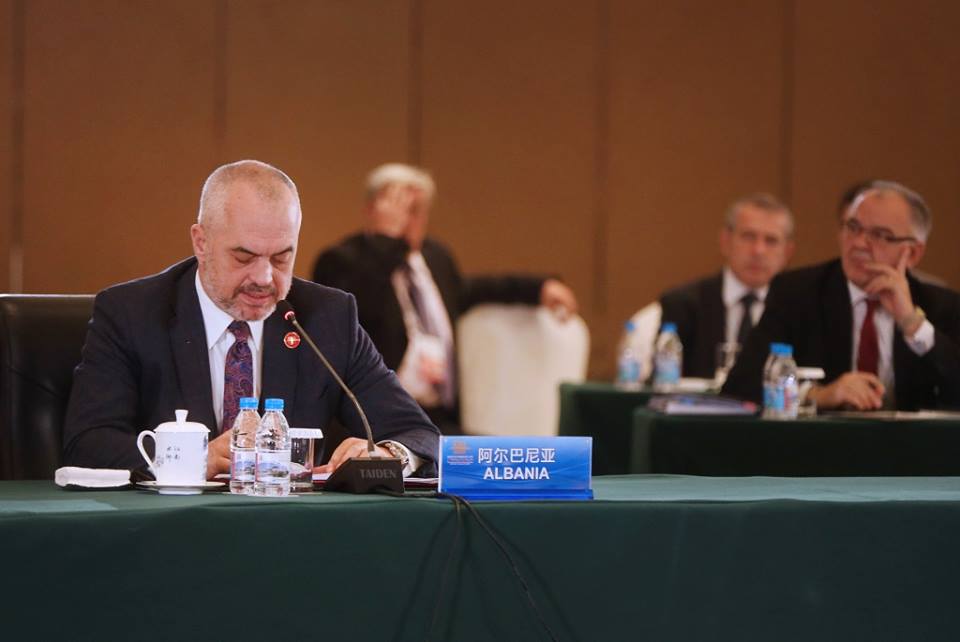 While speaking at the summit, the Prime Minister Rama ensured that the Albanian government will support and will engage in improving the quality of this partnership with the Republic of China. According to him, the results and the recommendations of the summit are an important step for a good collaboration between the European countries and China.
In his Facebook statement, the Prime Minister declared that after many discussions at the summit, many new projects have been discussed and will start implementing soon in the region of Central and East Europe, stressing projects of high importance in the Balkan region such as the Blue Corridor (the Adriatic – Ionian Highway) and other projects in the energy field, tourism, agriculture and infrastructure.
An official announcement of the Prime Ministry says that at the summit, the participant countries will approve the Medium Term Agenda for Cooperation and the Suzhou Manual, documents that will be the core of a new cooperation platform between these countries and will identify the mechanisms of cooperation.
News source/photo credits: ATA