TIRANA, April 25
The Pyramid of Tirana, an 11,800 square meters monolith will be revitalized and transformed into a multi-functional center for education, tech, art, and culture.
The project on the revitalization of the existing structure and its surrounding was unveiled on Thursday morning. The transformation of the structure was designed by Dutch architect and urbanist Winy Maas from MVRDV studio. He said that youth and tech enthusiasts will fill the space and give it life. Mass stressed out that, it was a good decision to keep the structure.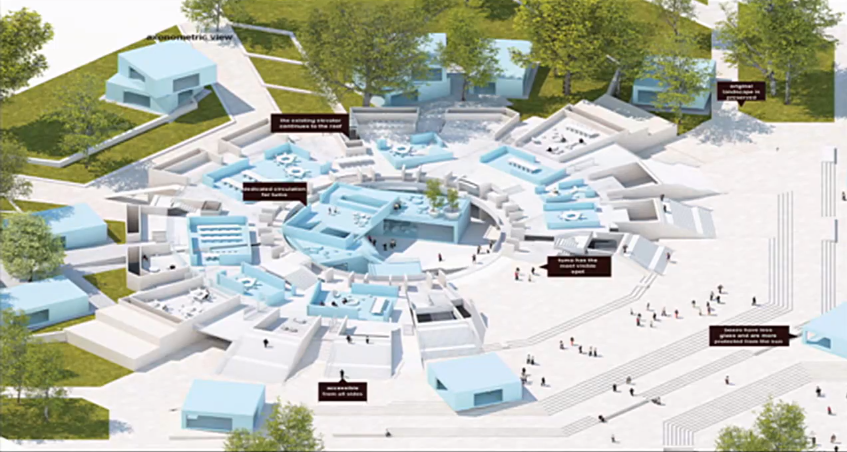 A draft law for the construction of a new parliament at the pyramid was adopted in 2011, but the project wasn't implemented.
According to MVRDV, the project aims to give the building back to the public.
The ground floor will up on all sides – inviting the public to participate in its diverse educational programs. Moreover, it explains that by making the façade and roof accessible, the building is integrated into the urban fabric affording the public a new perspective of the city. The same logic is applied to the interior, which, through the artful introduction of landscape elements and greenery, integrates seamlessly with the surrounding square.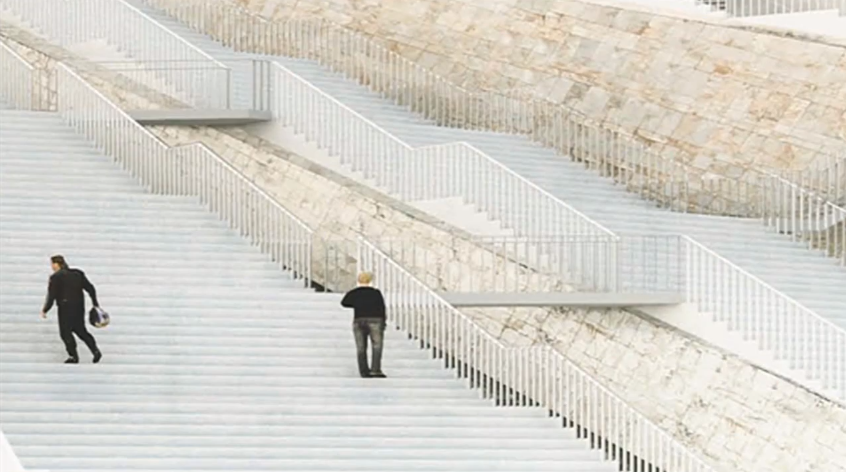 The studio highlights that the pyramid unique silhouette and a strong presence in the urban environment, but despite its generous glass facade the building appears to be hermetically sealed and inaccessible.
The Pyramid also is known as Pjeter Arbnori International Cultural Center is one of the most recognizable landmarks of the Albanian capital. The building seen from the front looks like a pyramid, but from an aerial view, it can be associated with the double-headed eagle symbol.
News Source: Local media
Photo credit: MVRDV