An amazing article written about the Albanian Riviera by Silvia, an adventurous 26 years old traveler which has lived in seven countries and visited over 70 countries on five continents, also founder of Heartmybackpack website. All credits for the article and the wonderful photos go to Silvia / Heartmybackpack.com
****
Totally empty white beaches with crystal clear turquoise water, fresh seafood, baklava and local wine, and prices so low they make Thailand look expensive – isn't southern Europe just wonderful?
Wait. Europe?
It doesn't really seem possible that an undiscovered beach paradise could be found in Europe these days, much less that it would be so affordable. But that's exactly what the Albanian Riviera is.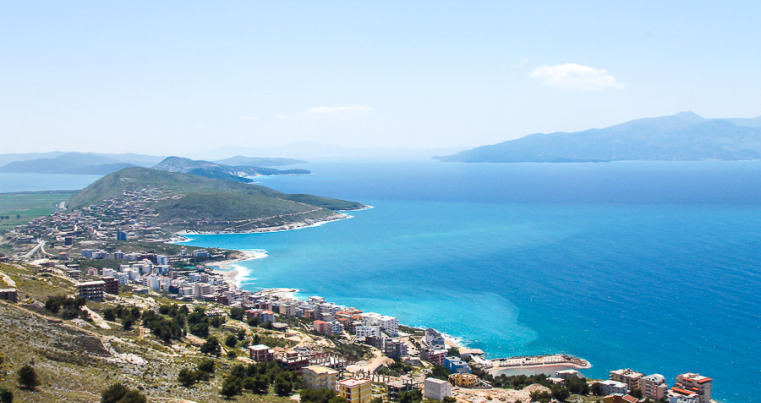 Okay, maybe it's not totally undiscovered, but while there in early June Dan and I had most of the beaches we visited pretty much to ourselves.
After falling for the Albanian Riviera last year, I couldn't wait to return again – this time with a car! After only spending time on Saranda, Ksamil, Himara and Vlora's main beaches (and Lazarat, but that's another story…), this time I was determined to explore every nook and cranny of the Riviera and find the best secret beach spots.
And that's exactly what we did!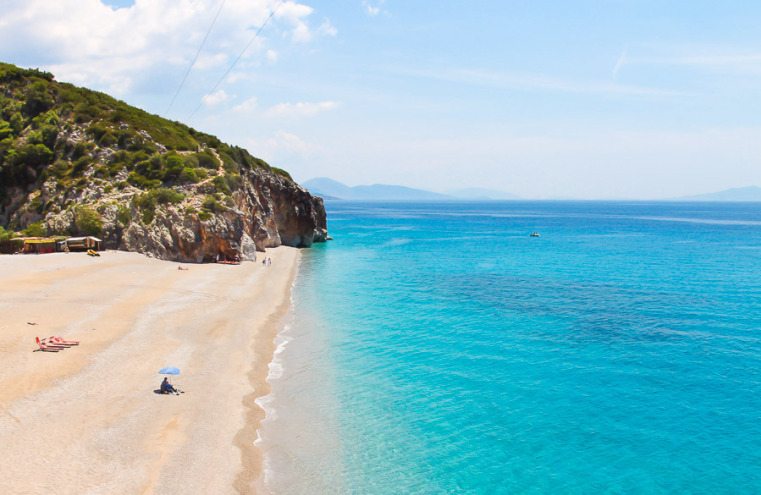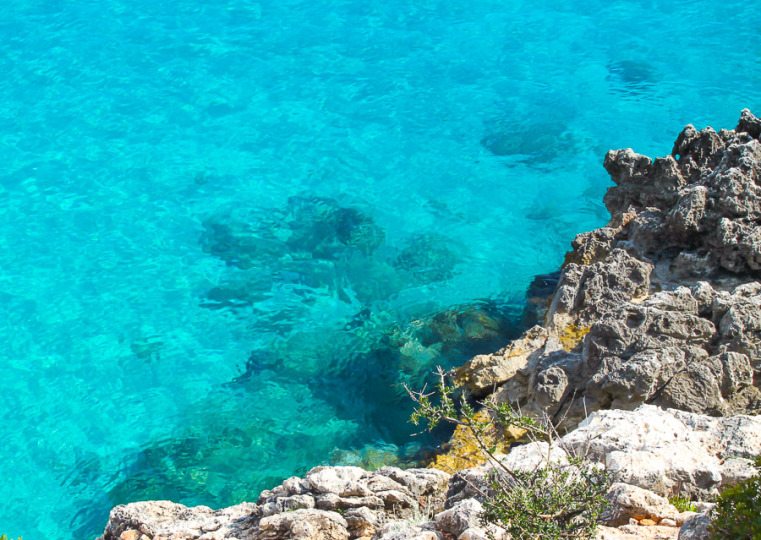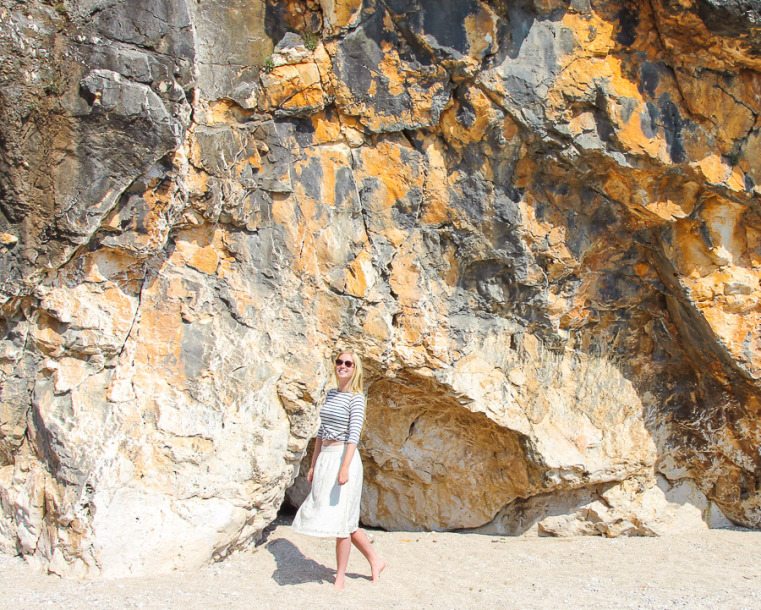 Saranda
Saranda (Sarandë) is the main city along the Albanian Riviera, though with around 30,000 inhabitants it's not exactly huge. While this is probably the main destination for tourists on the Riviera, it's not actually the best for beaches – but it's a fine base from which to explore some nearby beaches, as well as Butrint, the ruins of an ancient city nestled in a dense forest.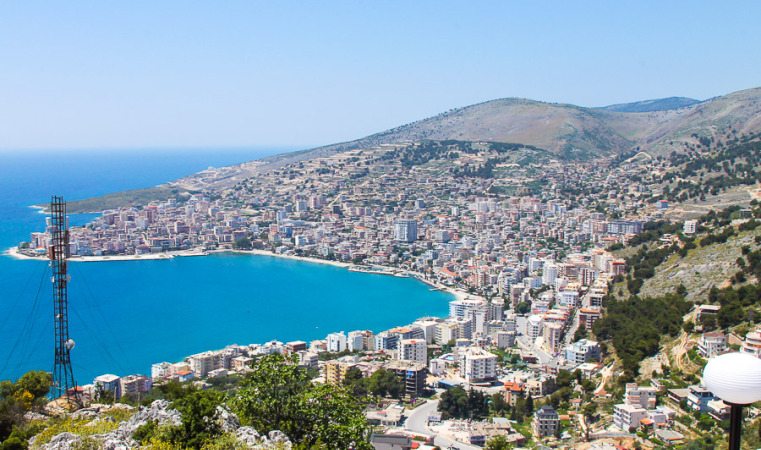 While there are better beach spots along the coast, Saranda is well worth a stop to get a feel for Albania's beach towns. You can buy cheap seafood and produce (try the cherries!!) at a local market, check out the shops and restaurants along the main beach promenade, and walk up to Lekursi Castle for some pretty views.
Don't forget to wave smugly at the throngs of tourists across the bay in Corfu, paying three times as much to swim in these same waters. I mean, if you're the sort of person to do something like that, which of course you aren't. Me neither.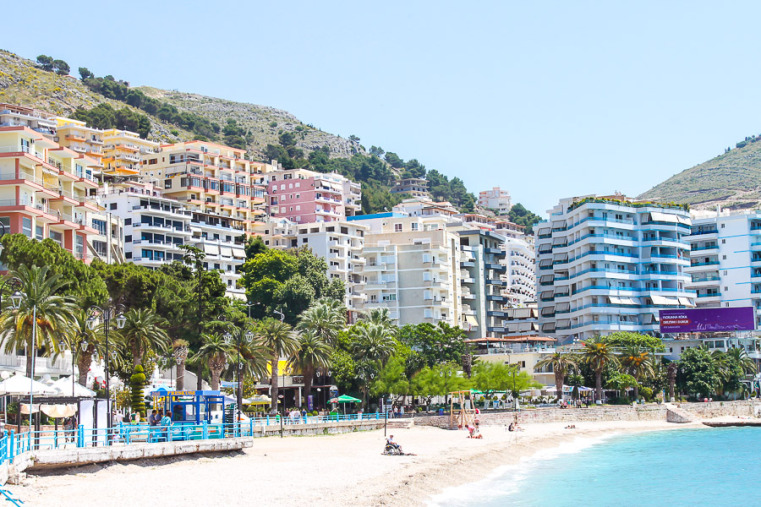 Dan and I stayed at Dolphin Hostel while in Saranda, which I couldn't recommend more highly! Even when we arrived exhausted from a harrowing drive from Tirana we somehow ended up staying up late into the night talking with the hostel's manager.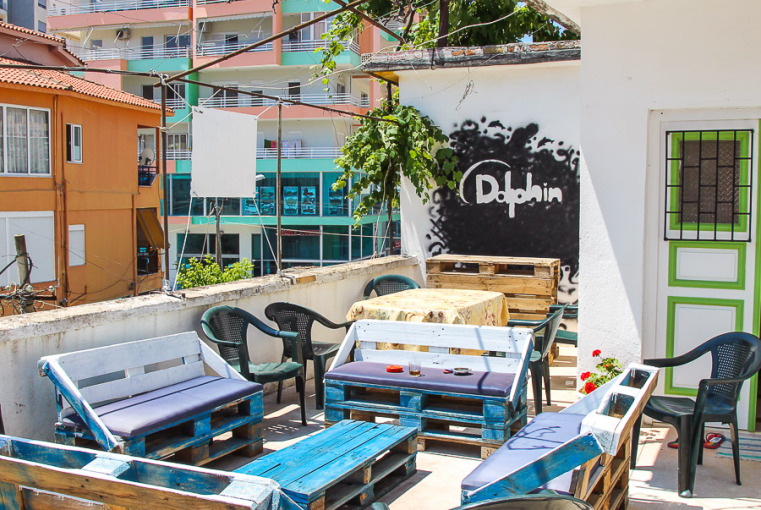 Breakfast is included (and amazing!) and on our second night he cooked everyone a delicious meal of fish and fresh clams, which mysteriously only cost us each 1 euro. The best!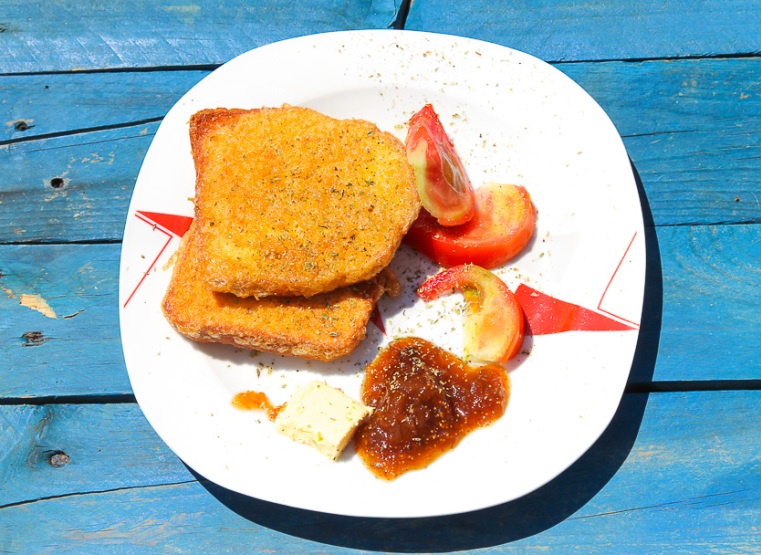 Ksamil
A 15-minute car or bus ride away from Saranda, Ksamil is where everyone goes to see the really nice beaches. These are some of the only truly sandy beaches on the Albanian Riviera (most have smooth white stones).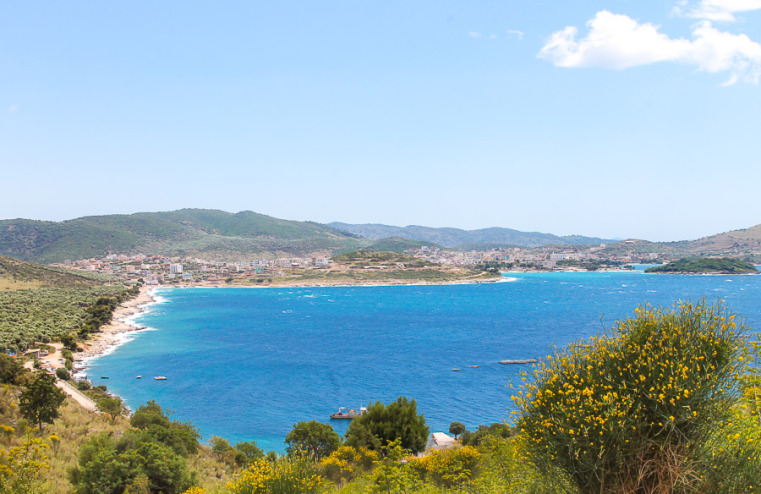 The only downside to Ksamil is that its beaches are fairly small and often privately owned, so you'll have to pay a couple of dollars for a beach chair or drink/snack to use the beach, and there are more people here. I mean, by Albanian standards, which really just means you'll see 4 or 5 other people on the beach. Ksamil is perfect if you want a pretty beach near the center of things.
The Blue Eye (Syri Kalter)
Okay, this is a spring, not a beach, but you might want to forget the seaside and just spend your entire Albanian holiday gazing into it.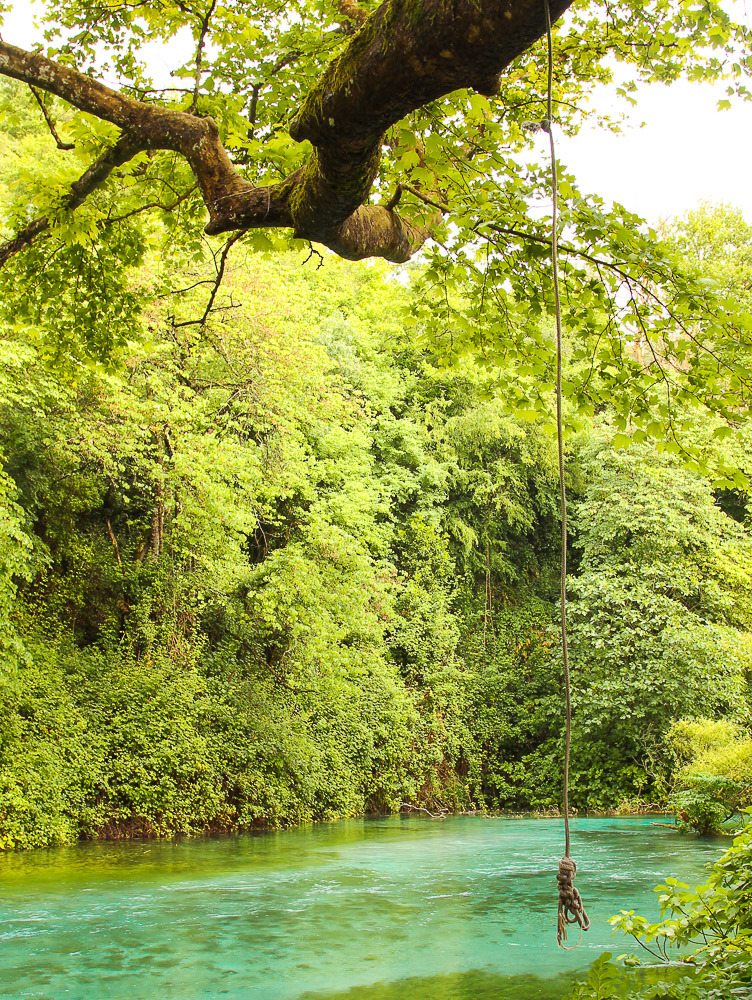 Water in The Blue eye bubbles up from more than 50 meters deep at a sort of alarming rate. Seriously, where is it all coming from, and how can it be that blue? Is Albania's tourism board secretly dumping dye into this thing each morning?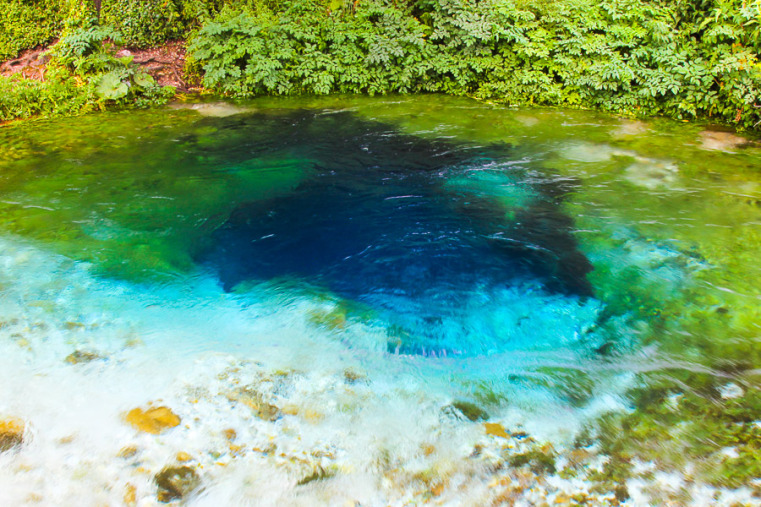 The spring is about a 25 minute drive inland from Saranda (on the way to Girokaster) and I've heard that it can get crowded in the summer with people swimming, but in early June it was empty – and freezing! And before heading back to Saranda drive farther up into the mountains for some pretty stunning views!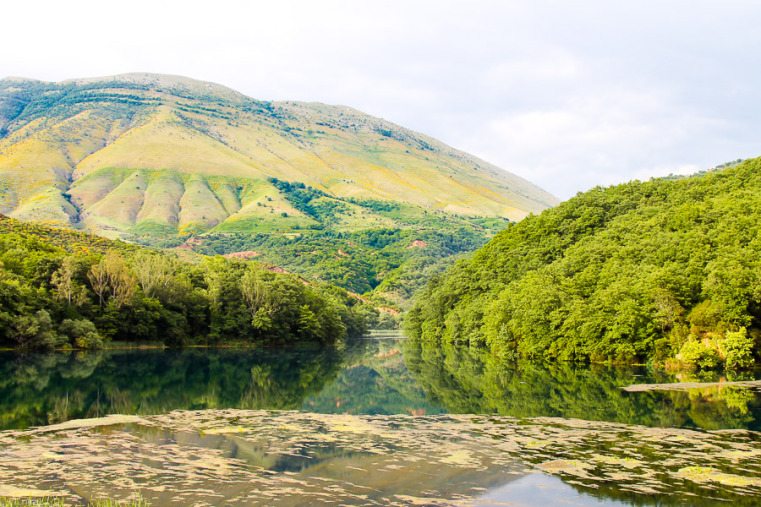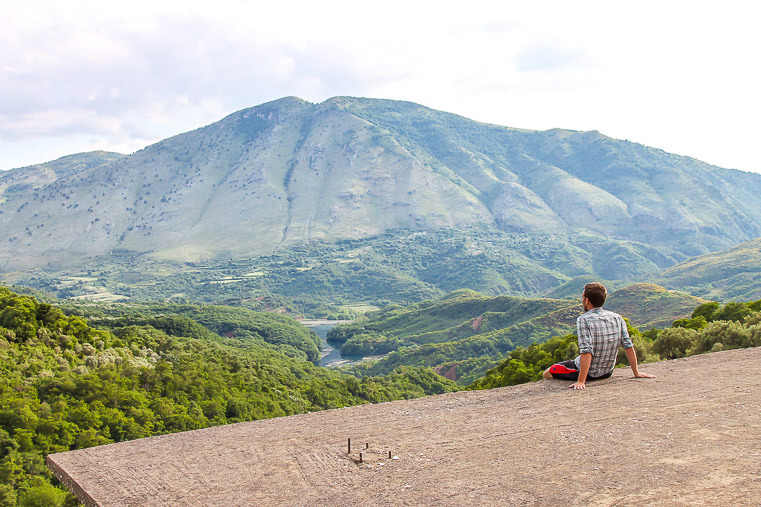 The SH8 from Saranda to Himara
The drive along the seaside from Saranda to Himara is stunning, and full of turn-offs into little abandoned beaches. We simply turned down every small road we passed that looked like it was heading towards the water, and not once were we disappointed.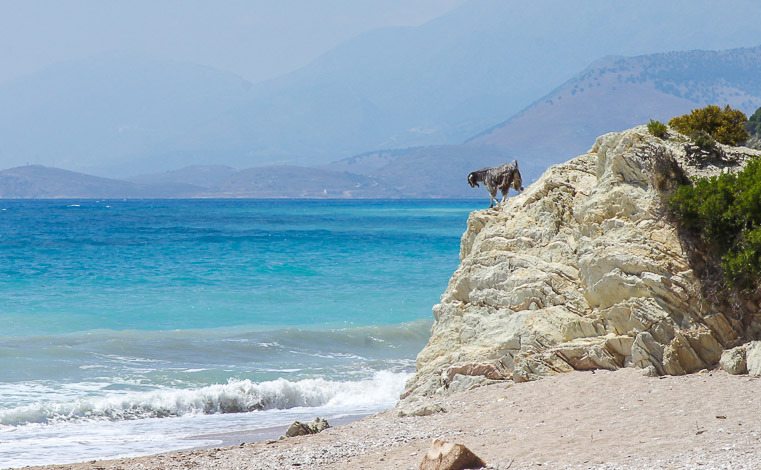 One of my favorite spots was a teeny tiny strip of beach right after Porto Palermo – the view of the little islands from the road wasn't terrible either!
SH8* – State Highway 8
Himara
Smaller and quieter than Saranda and Ksamil, Himara (Himarë) is simply perfect. Locals in Himarë are predominantly Greek, which definitely comes across in the feel of the place. I think I gained five pounds from all the delicious food here, while Dan gained at least five new Facebook friends. People in Himara are so friendly!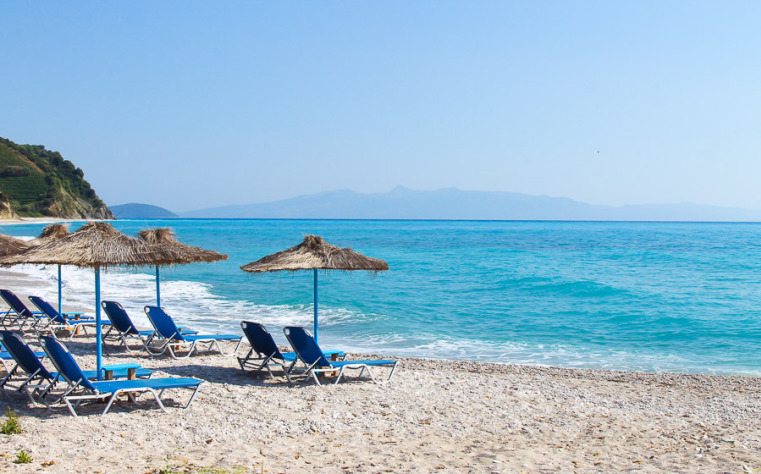 Our first night we camped at Camping Kranea on a beach in the north of town, while for our next two nights we moved to Himara Rooms, where we had a lovely little apartment with a balcony overlooking the sea. Both stays were pretty idyllic, and under 10 euros/person!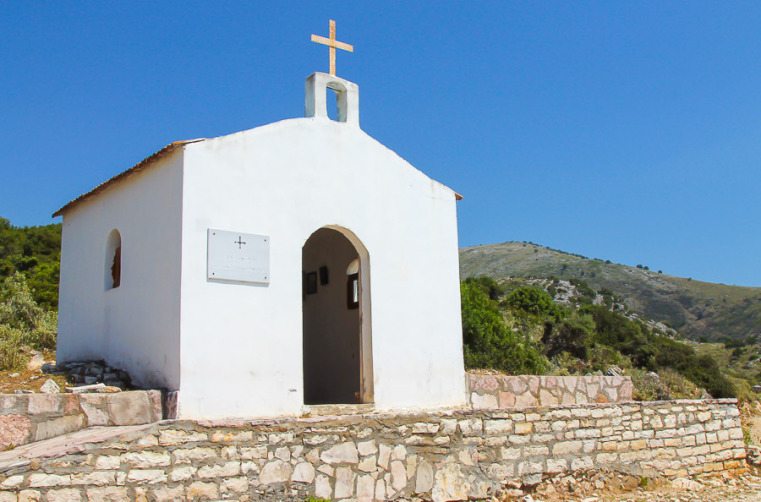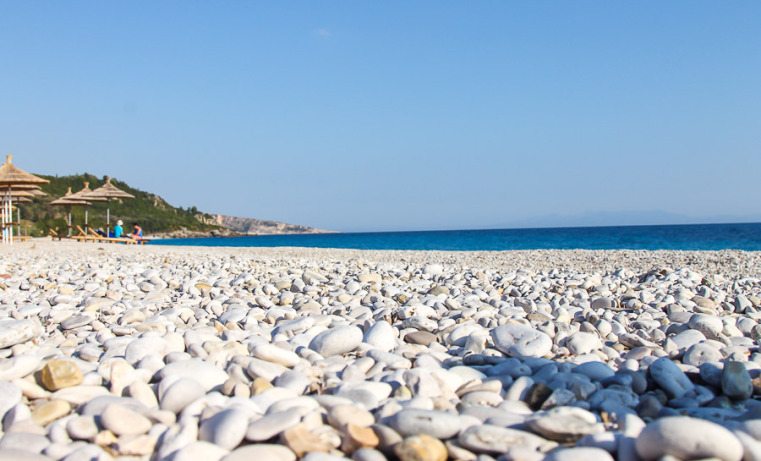 One of my favorite beaches in the area wasn't actually in Himara, but 10 kilometers north in Jala. Jali Beach wasn't as empty as other beaches we went to, but I enjoyed burning sunning myself with the locals and taking in the relaxing atmosphere of the small beachside village.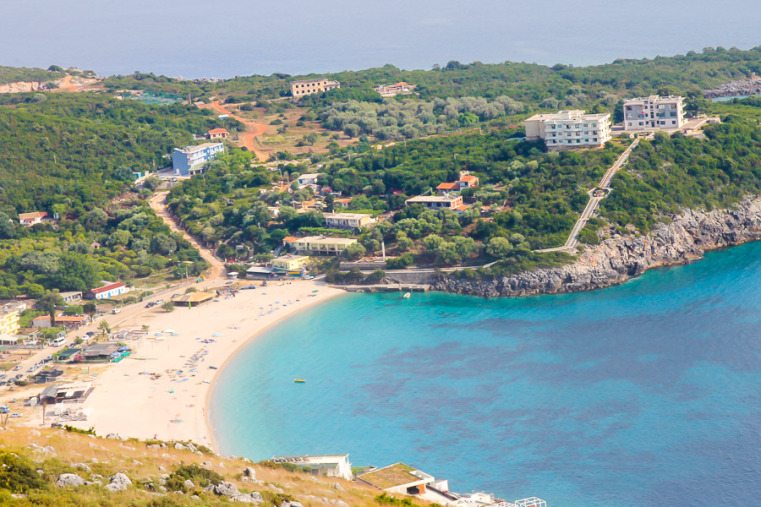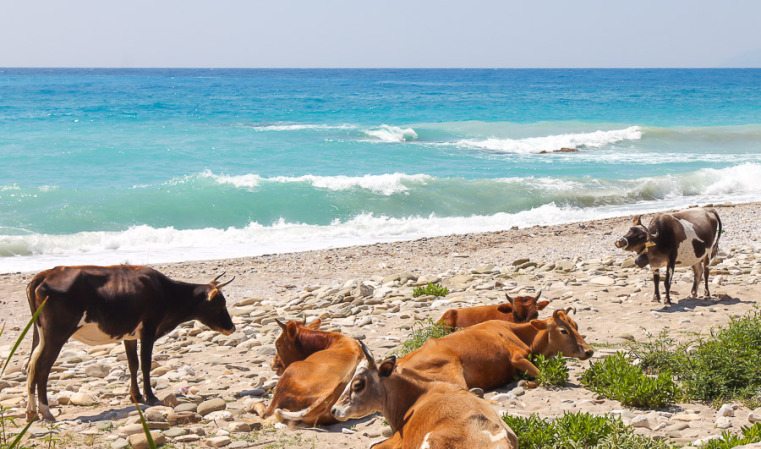 Dhermi
Dhermi (Dhërmi) was my favorite place we stayed in Albania! Dhermi Beach is the longest I saw in Albania and seems to cater to more upscale tourists. The village itself lies up a hill from the water and has beautiful old stone houses built into the side of a mountain.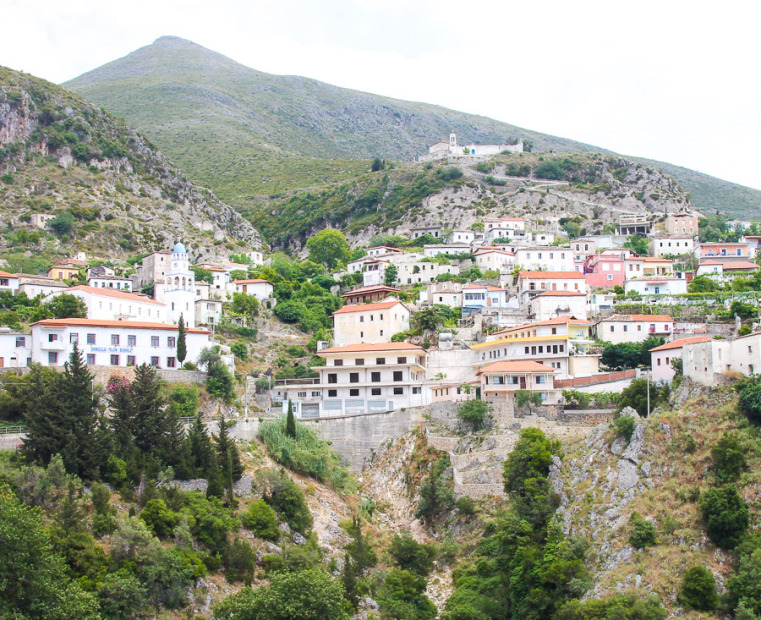 We stayed in a double room at Guest House Four Seasons, which had a balcony overlooking the sea and cost 20 euros/night for the two of us.
Dhermi is also just 8 kilometers from what might be Albania's prettiest beach: Gjipe Beach. You'll have to walk the last couple of kilometers, but I promise it's worth it!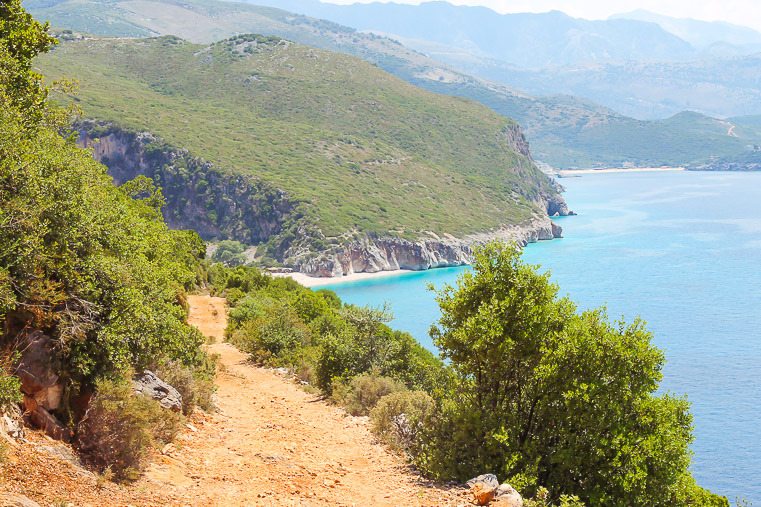 Finally, if you're heading north from Dhermi you're in for a serious treat – well, unless you're prone to carsickness. The hairpin curves on the road climbing the mountain towards Vlora are brutal, but they'll take you to a heavenly view of the coastline.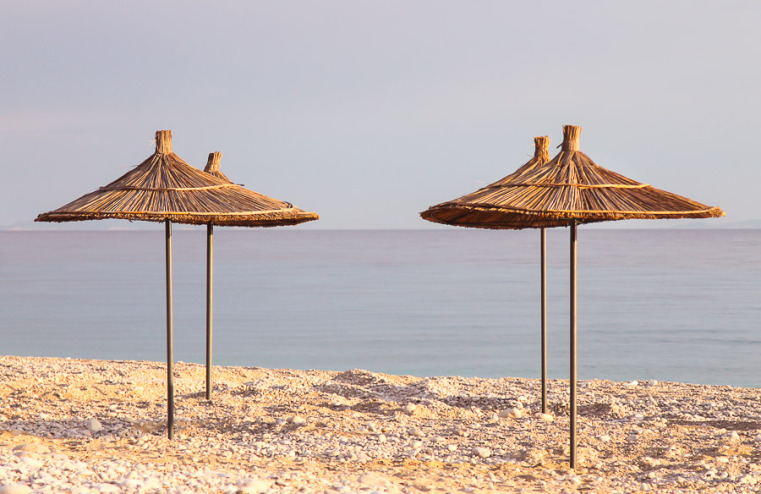 A little too heavenly in our case though, as we drove right up into a cloud. At least I remember beautiful views from last year's visit!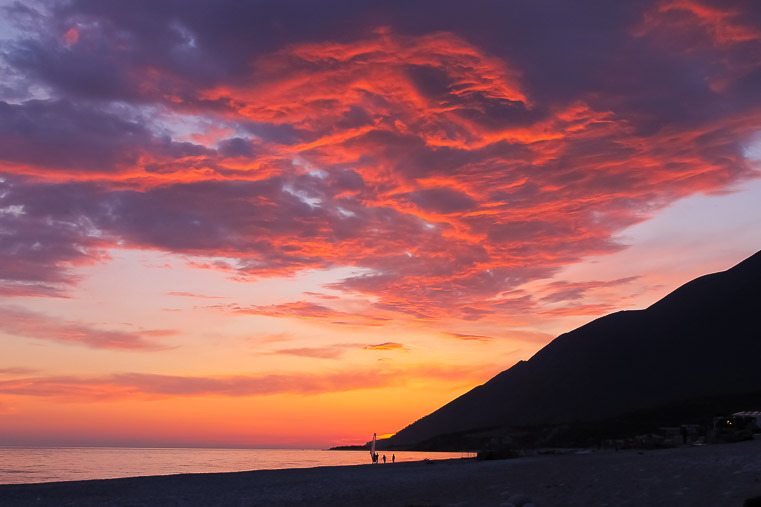 Have you been to Albania yet?

Source: Heartmybackpack.com