This is not an original article of invest-in-albania.org. The original article was written by Nick St. Oegger and published at Stoeggerphotography.com. Photos are captured by Nick St Oegger.
The Gjirokaster National Folklore Festival (Festivali Folklorik Kombëtar i Gjirokastrës) is one of Albania's most important cultural events, held every five years atop Gjirokaster's ancient fortress. The weeklong festival showcases traditional costumes, dance, music and songs from all of Albania's regions, Albanian communities in other Balkan countries, as well as the diaspora. There is perhaps no better location to host such an event, with the castle providing jaw dropping views of the old city below, and the Gjerë mountains across the valley.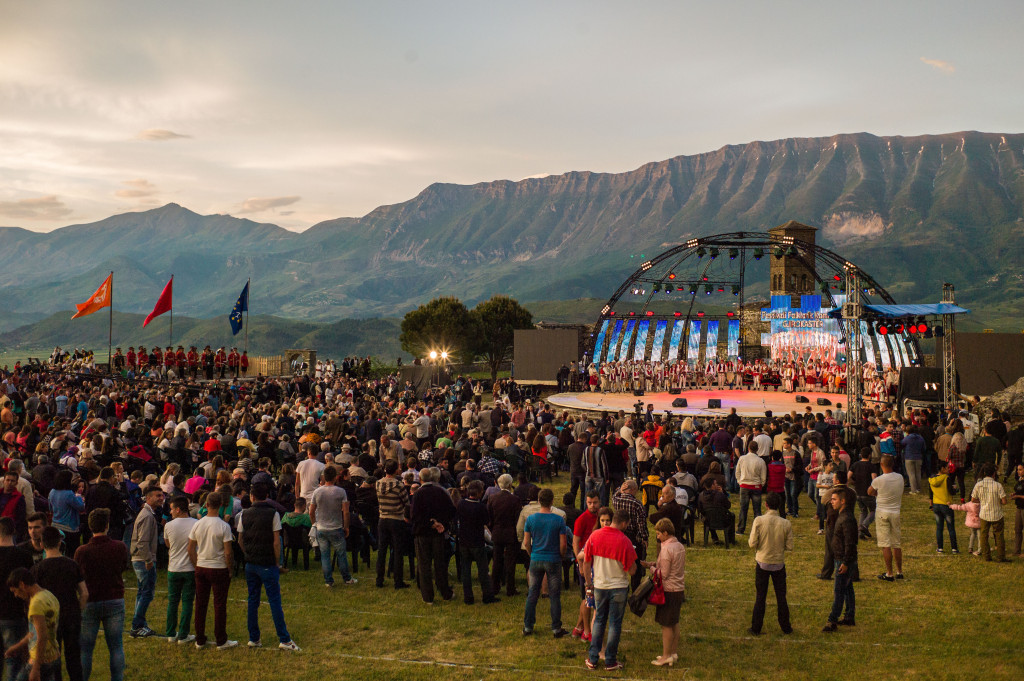 Gjirokaster was the first town I visited when I came to Albania in 2013, and I remember it being a sleepy city with people seeming surprised to see a foreign tourist wandering around. This year was a little different, with streets being jam packed with performers, family, friends, spectators, journalists and a handful of foreigners. Every evening crowds of people made the journey up to the fortress, vying for the best seat to take in views of the performance as well as the spectacular sunsets.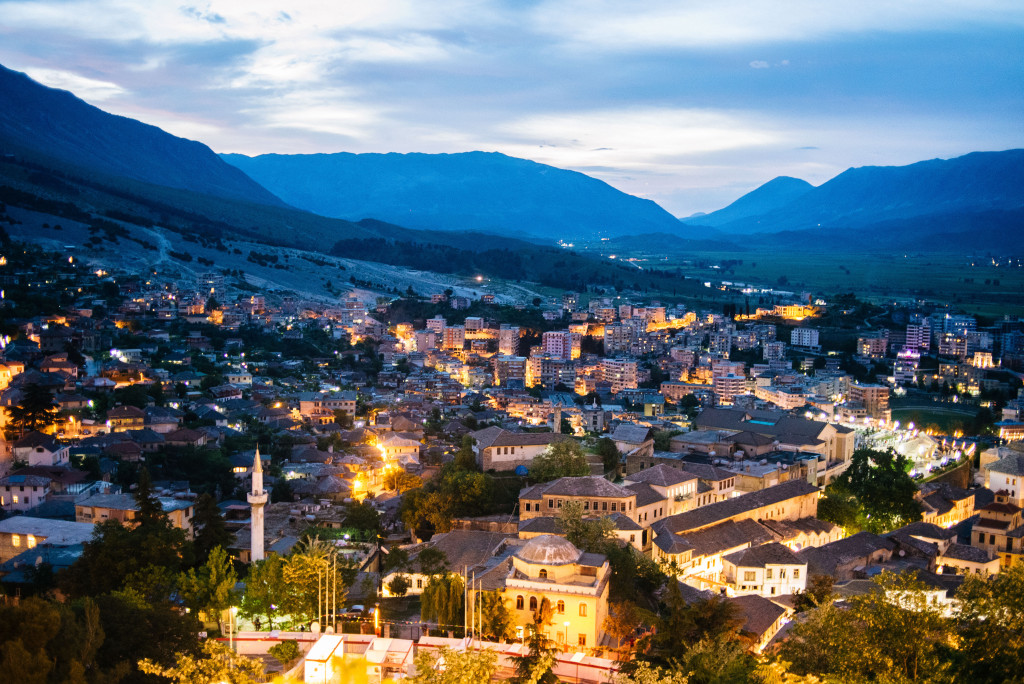 Every group in the festival performed a series of dances, songs and instrumental numbers impeccably clad in traditional clothing from their respective regions. Watching these performances, listening to the songs, one caught a sense of just how ancient, sacred and unchanged much of the culture is here. I met old friends who had been performing together since their childhood as well as multi generational groups of children performing with their fathers and grandfathers. Every night the sound of roving groups performing in the streets could be heard into the early morning hours.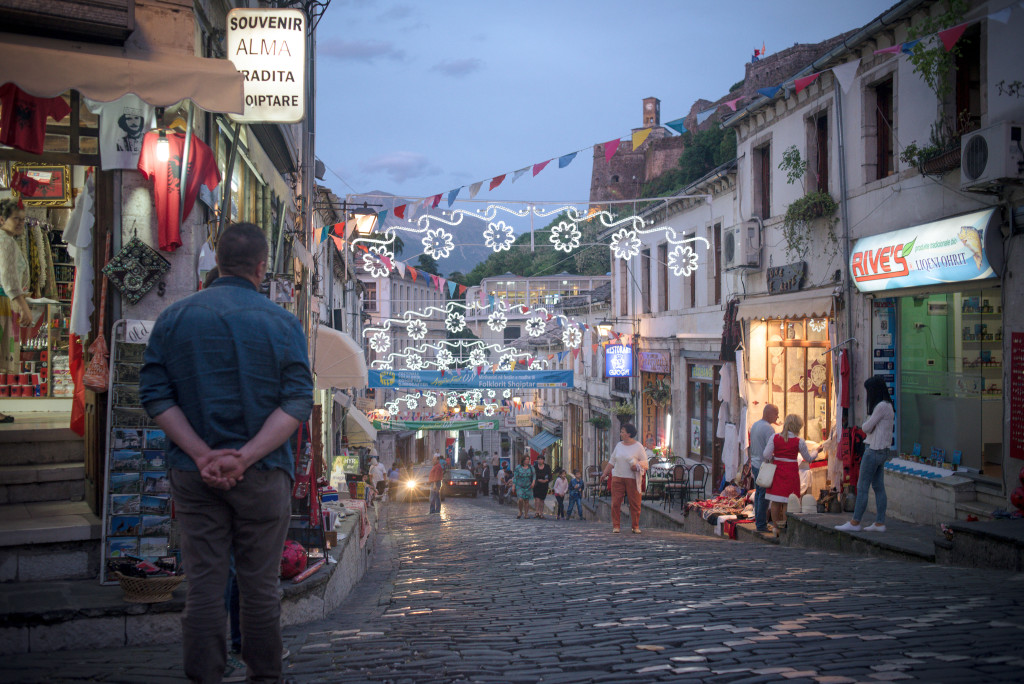 Prime Minister Edi Rama attended the opening day ceremonies, which were rife with security, but the festival felt like it really started after he departed the next day. People didn't want to occupy themselves with politics, and the pomp and circumstance of leaders, this was a time for joy, friends, and raki. Many Albanians will tell you that while there is little religious based tension here, they still hate one another anyway. However when it comes to their identity as Albanians, this is something irrefutably solid, and they will always protect one another when this is at stake.
At this event, you could really see people setting aside differences between politics, religion, between North and South, between rich and poor, to simply come together to share something so dear to them. It was nice to see people in a setting of beauty and positivity rather than the usual boredom and pessimism that always seem to creep into life here. I felt a bit more optimistic myself during my time spent here. Surely whatever changes come to this country, there will always be a place for traditions like this, for the people here to celebrate their history, and an identity that binds them so closely even as the world around them has changed so much.
Gallery