TIRANA, February 2
Albania submitted on Thursday the nomination dossier for the inclusion of the Natural and Cultural Heritage of Ohrid Lake region in UNESCO World Heritage List. Minister of Tourism and Environment Blendi Klosi confirmed through a Facebook post that the file is waiting for the approval of World Heritage Committee.
He highlighted that file was drafted in cooperation with experts and representatives of several central and local institutions. Moreover, the management plan for the Ohrid Lake region that will contribute to the preservation of the natural and cultural heritage of the area at a cross-border level is now ready.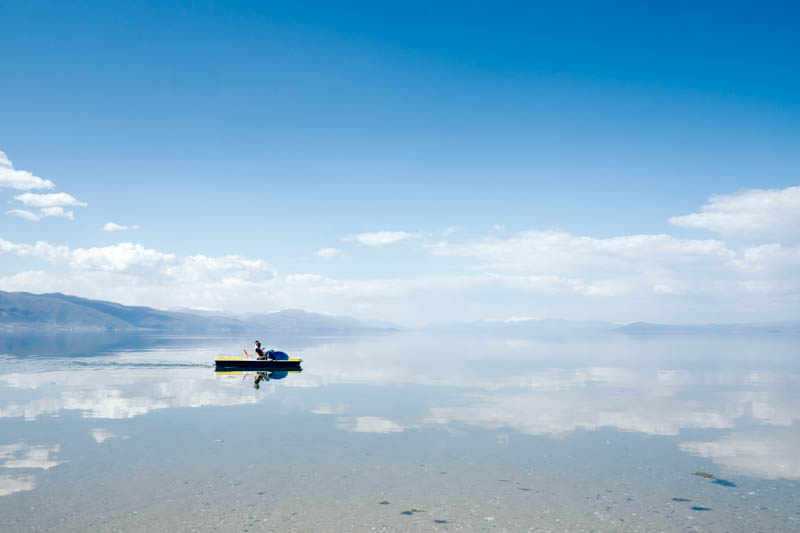 The process for listing Ohrid Lake area as a UNESCO World Heritage Site started since 2012. Meanwhile, the Macedonian side of the lake, which includes two third of the lake surface was listed as a UNESCO World Heritage Site since 1979. The Albanian part of Ohrid Lake includes important sites like the landscape in Lin Peninsula and Lin village, Drilon, the landscape in the northern part of Lin, where the ancient Illyrian settlements are located.
Ohrid Lake is the oldest lake in Europe. Its ecosystem is considered a nature center for the conservation of biodiversity and landscape and a habitat for endemic species of flora and fauna.
Previously in September 2017 during the Sixth Transboundary Platform Meeting for the safeguarding of the Lake Ohrid Region, it was confirmed that Albanian part of Ohrid Lake is expected to be part of UNESCO World Heritage in 2019.
UNESCO needs a year and a half to scrutinize the file and send monitoring groups in the area and by the end on 2019, it will decide if the Albanian part of Ohrid Lake will be inscribed in UNESCO or not.
News Source: Ministry of Tourism and Environment